Dr. Fauci Warns This Fall, America Could Be in 'Not a Good Place'
The nation's top infectious disease doctor discussed COVID-19 on the Daily Show.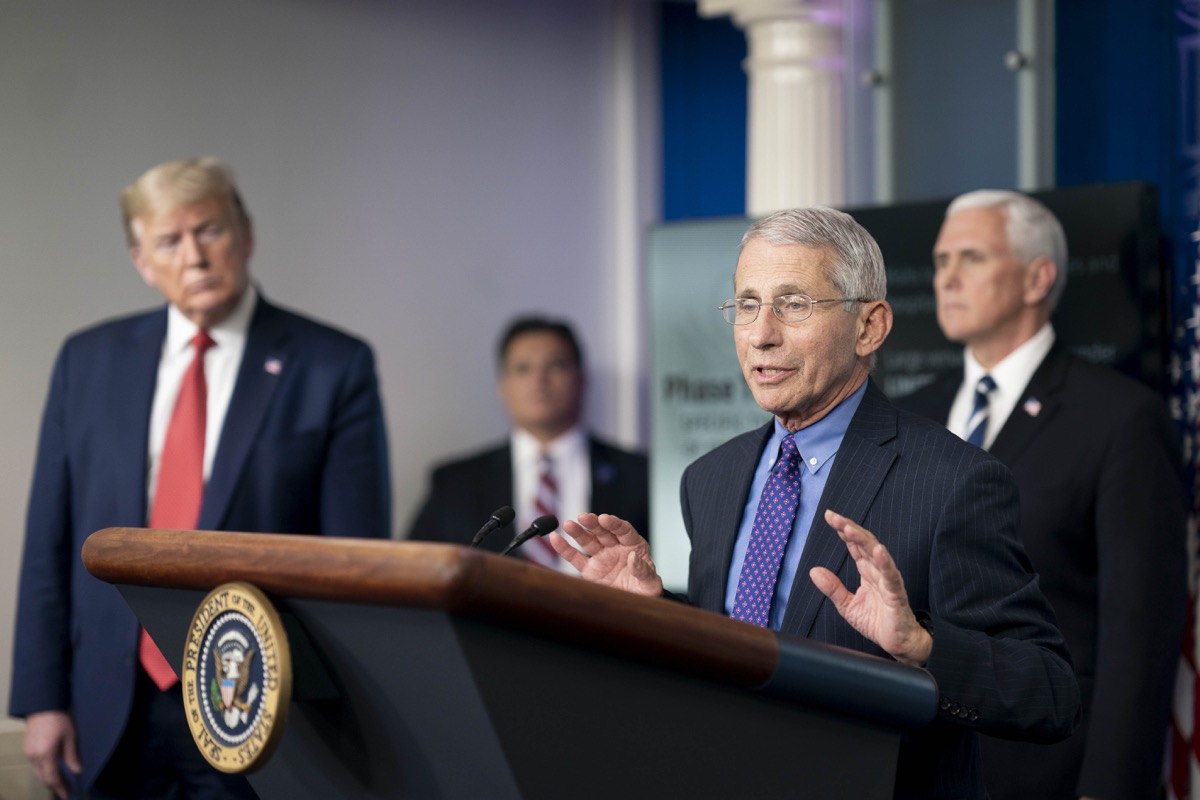 As coronavirus cases rise in the Midwest, and the colder months loom ahead, Dr. Anthony Fauci, the nation's top infectious disease expert and member of the Coronavirus Task Force, went on The Daily Show with Trevor Noah to discuss how we can stop this pandemic once and for all. During the sober interview, he revealed how to stay safe this season—read on and to ensure your health and the health of others, don't miss these Sure Signs You've Already Had Coronavirus.
1
Dr. Fauci Said Our Country Could Be Doing Better
"If you look at the numbers, the numbers are telling we have in this country now close to 200,000 deaths, we have 6 million plus infections. You can't look at that and say, that's terrific. But if you look at the country, there are parts of the country that have done well, that are doing well. Right now, what I'm seeing is that some of the numbers are coming down. What I'm concerned about is that our baseline is still very, very high. It's like it never got below 20,000 new cases a day when we try to open up the economy, as it were—some States jumped ahead of the guidelines. Some people didn't listen to what the governors and what the mayors were saying. And remember, we went way up to 70,000 and now we're coming back down to 30 or 40,000."
2
Dr. Fauci Issues a Warning for Fall and Winter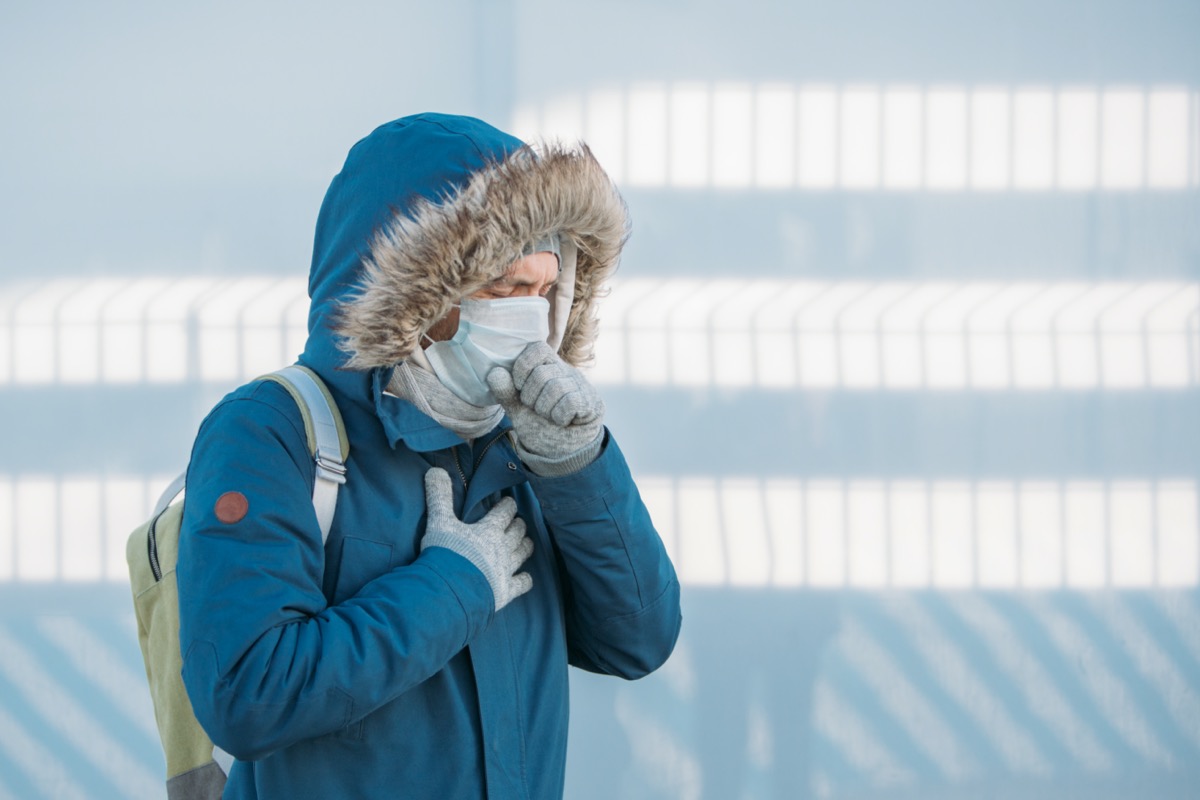 "The thing I'm concerned about is that as you go into the fall and winter and more things will have to be done indoors rather than outdoors. You want to start off with the lowest possible baseline that you can have. So in the next several weeks, what I would love to see is the country pulling together as a whole to try and get that baseline down so that when we go into the winter and the fall, and we perhaps get hit with a flu season, I hope that people will get their flu vaccines, that we're not struggling at a disadvantage because you have a disadvantage when this community spread and you have 40,000 new infections each day, that is not a good place to be."
3
Dr. Fauci Said His Advice Will Save Democrats and Republican Lives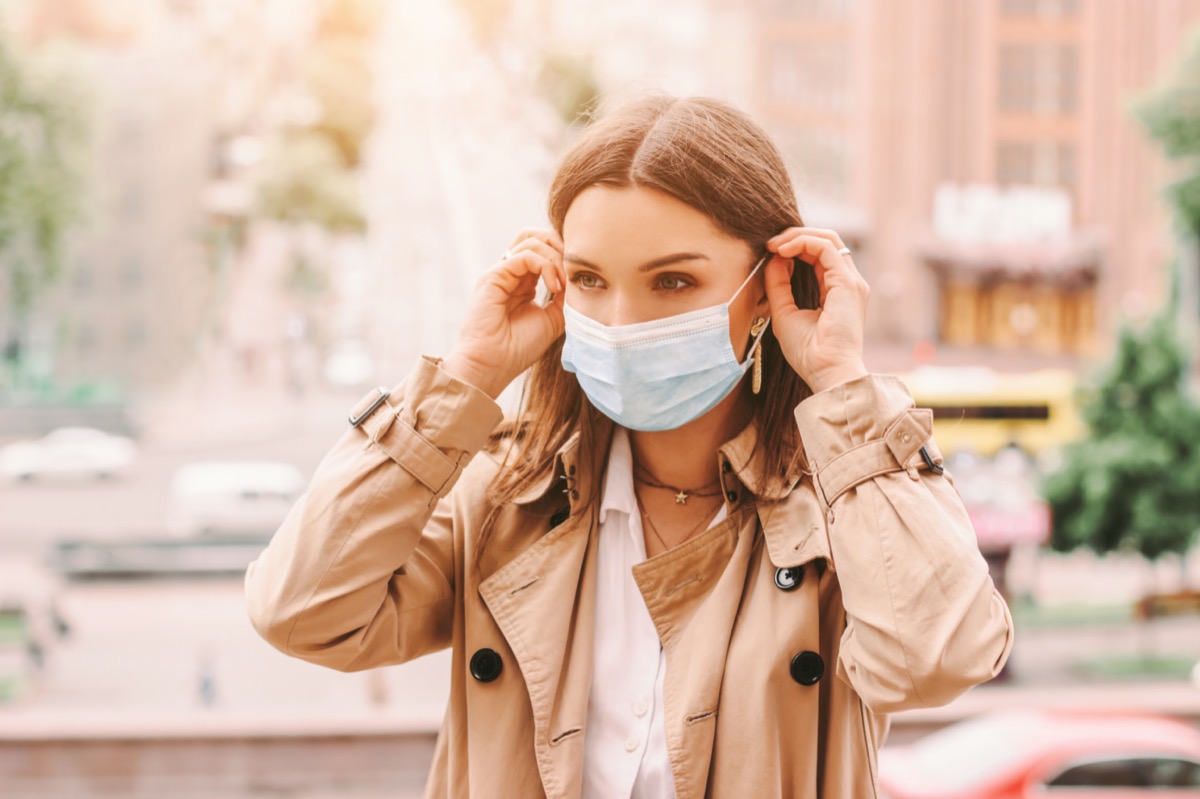 "What has evolved now is that almost people take sides like wearing a mask or not is a political statement," he said regretfully. "And that's really very unfortunate, totally unfortunate, because this is a purely public health issue. It should not be one against the other. And I think the confused messages that you're alluding to correctly and appropriately"—Noah mentioned the CDC making a U-turn on some advice—"is that you don't have a single message when messages get sort of thrown into political buckets. And that's something that I really wish that, you know, conversations like you and I are having now would dispel that and put that aside and say, for goodness sakes, I've never had any political ideology that I've made public. I'm really just talking to you about public health. When I'm telling you wear a mask, keep social distancing, avoid crowds, wash your hands, do things outdoors more than indoors. There's nothing political about that. That's a public message that we know works because every time groups of people have done that in situations where you've had a surge of infections, the surge has come around and come down. So we have within our capability, the ability to turn this around."6254a4d1642c605c54bf1cab17d50f1e
4
Dr. Fauci Explained How the Economy and Health Go Hand in Hand
"The thing that I keep saying, and I'll say it very briefly now, because I think it's important is that everybody feels, we need to open the economy to get people back, to work, to get people back to school, but the public health messages that we've given, and that you've heard me give back months ago when we used to have the press conferences from the White House, is that public health measures should be more of a gateway and a pathway to opening the country as opposed to the obstacle to opening the country."
5
Dr. Fauci Explained Why There Isn't a Centralized Source of Information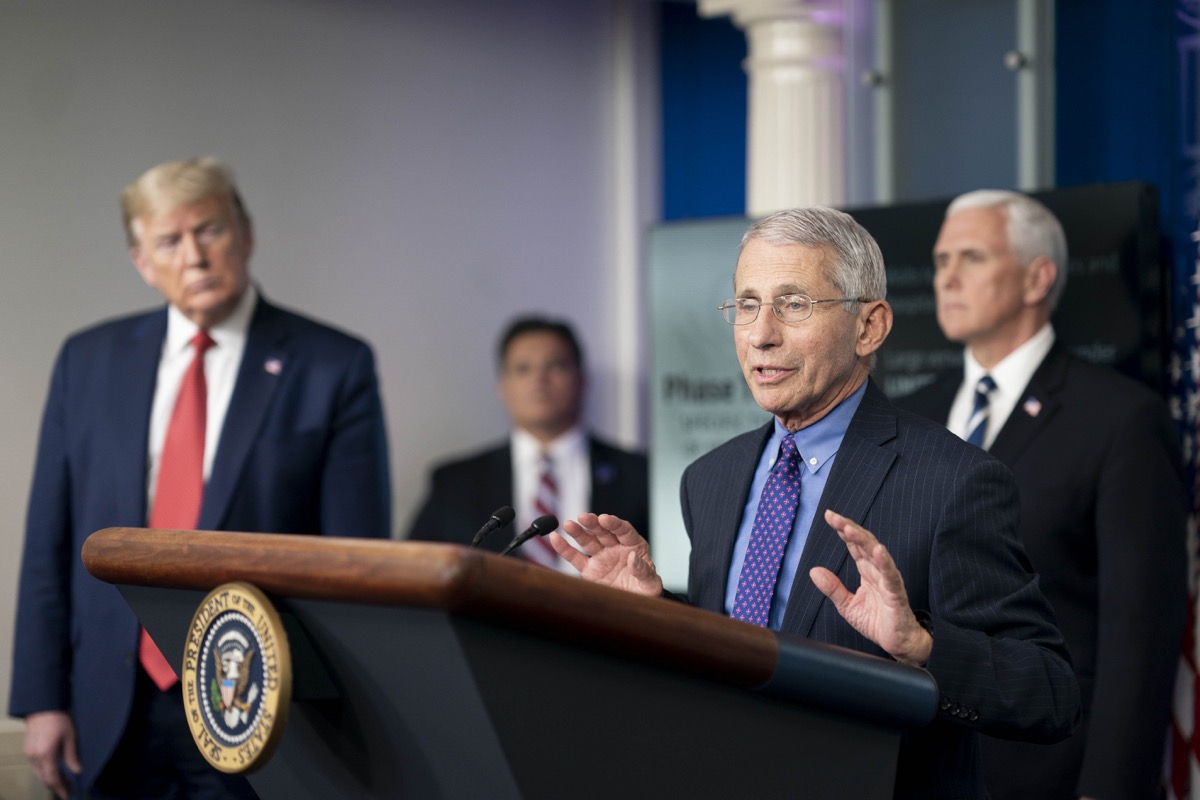 "That's a difficult question to give a satisfactory explanation for," he admitted. "Because as a matter of fact, there has been switches in how the messages have gone out and you're right. I, you know, from a research and public health standpoint, I try my best. And I think I'm successful in giving a consistent message, as often as I can get the message out, something that is just based on the scientific data based on evidence, which is something that is really very important. One of the things that I think gets in the way is that we are in such a divisive state in society that it tends to get politicized. It's almost the one side versus the other." As for yourself: to stay safe during this pandemic, no matter your political stripe, don't miss these 35 Places You're Most Likely to Catch COVID.
Alek Korab
Alek Korab is a Co-Founder and Managing Editor of the ETNT Health channel on Eat This, Not That!
Read more about Alek