Dr. Fauci Issues New Warning for Winter
"That heightens my anxiety," he said about rising cases as we head into colder months.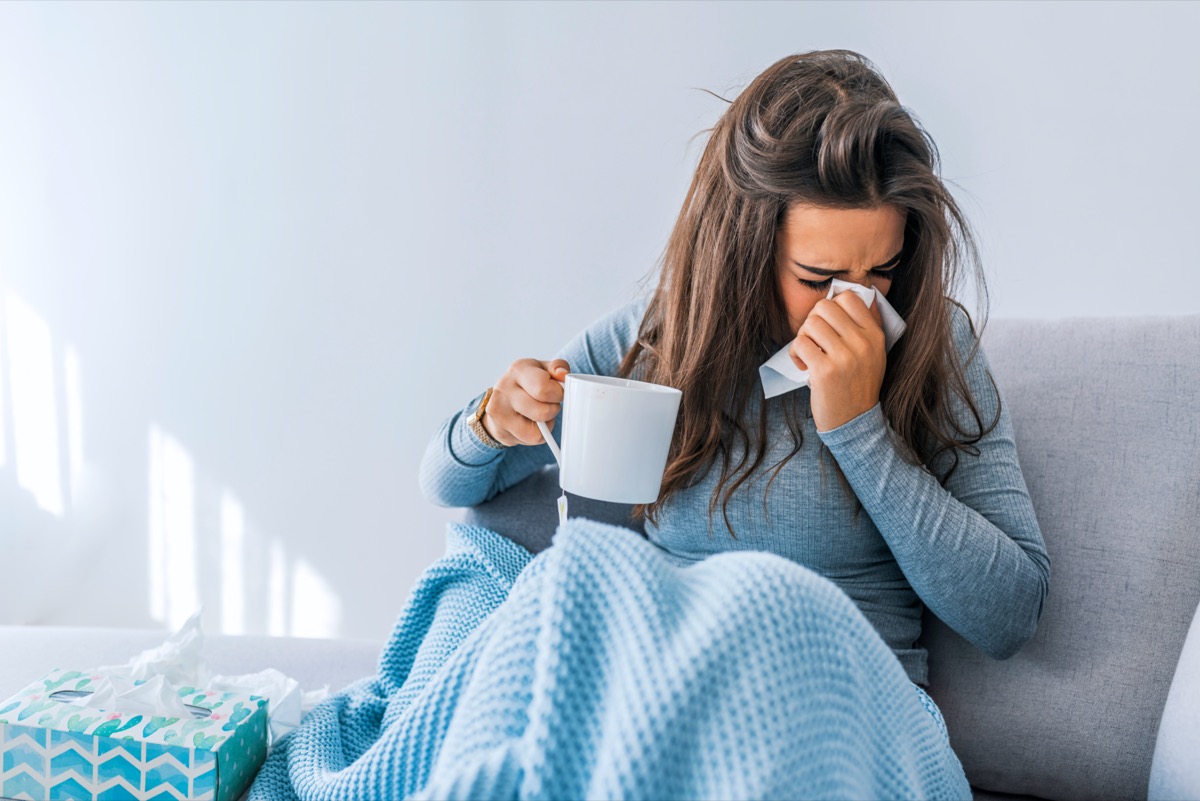 During a week that saw COVID-related deaths surpass 204,000, AIDS activist Peter Staley interviewed Dr. Anthony Fauci about COVID-19, the mechanics of viral transmission, harm reduction, and how it's going for him at the White House. Read on, and to ensure your health and the health of others, don't miss these Sure Signs You've Already Had Coronavirus.
1
Dr. Fauci Says Our Infection Rate is Way Too High—and We're in Danger This Fall and Winter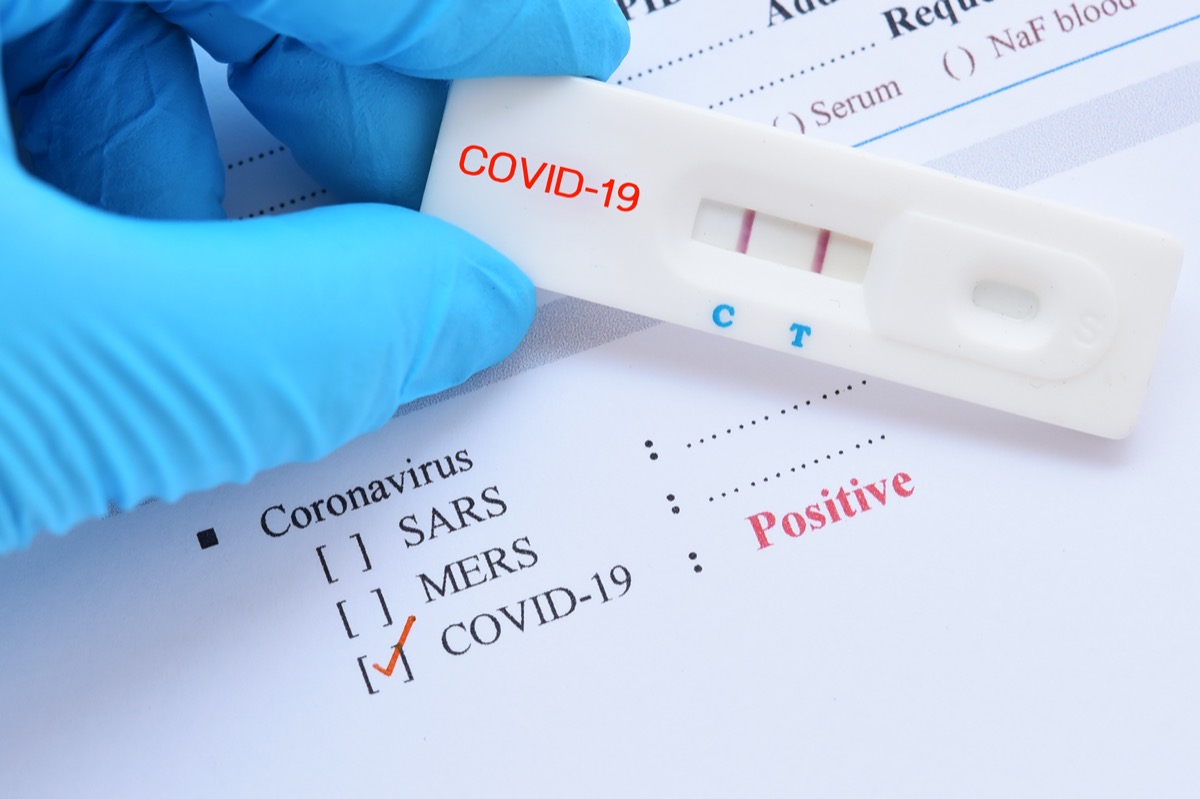 "That heightens my anxiety"—he says of rising cases—"as we get into the fall and winter months, when in many cases, people are going to be forced to spend more time indoors," he says. "And that's the reason why I keep pleading with the American public to try to get our baseline level of infections down below the unacceptably high level they're at now, which is today and yesterday was up to 44,000 cases a day because that indicates that there's community spread—and when this community spread out there and you spend some time indoors with people who are not going to be tested every day and know whether they're infected or not, then the risk increases. So that's what I would have hoped we could avoid was going into the fall and winter at a very low level of community infection. Unfortunately for us, Peter, that's not where we are right now today."
2
Dr. Fauci Says COVID is Likely Spread Via Aerosols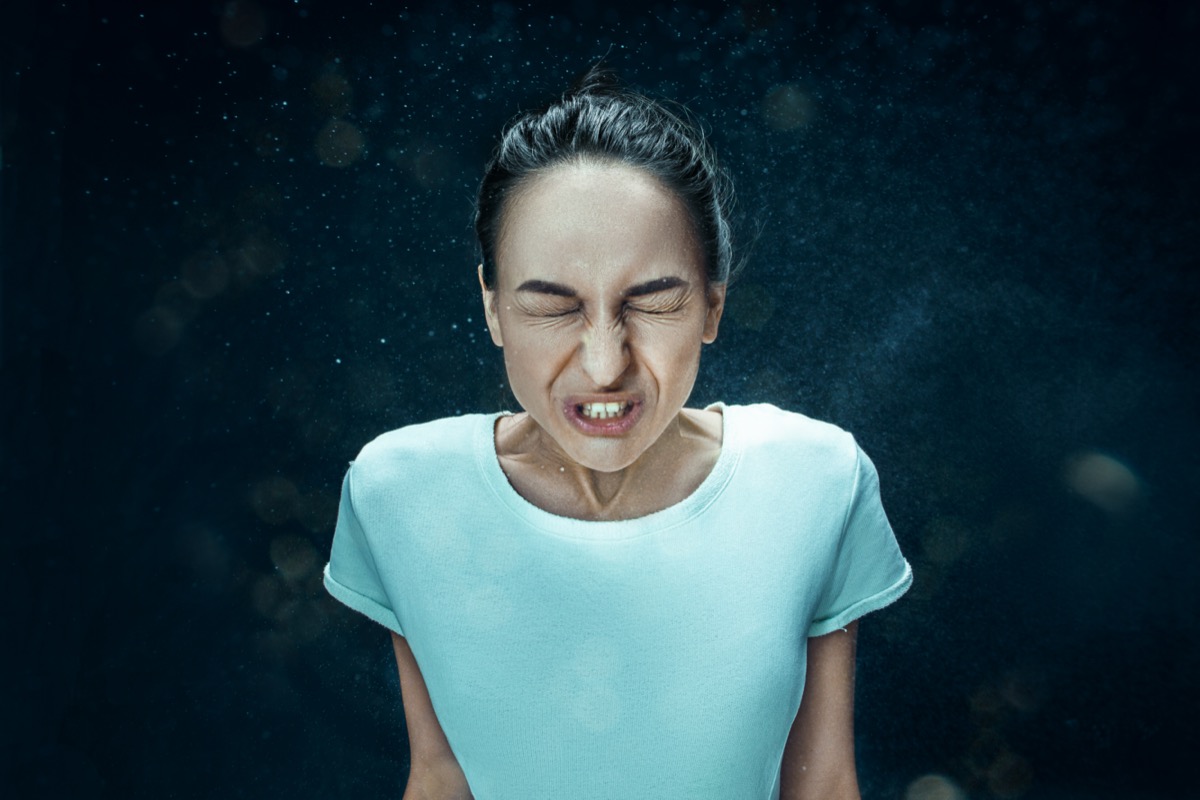 "What I'm learning now, and what I'm seeing is that I am assuming that there is a degree of aerosol and I don't know what that degree is," Fauci said. "And the reason I say that is twofold. One is that there have been circumstances of epidemiological reports of restaurants and other places where the situation was such that it had to be aerosol." He says the other reason is that particle physicists believe it to be true. "We both believe some degree of aerosol transmissibility, which should alert us in a positive value-added way of being very careful about circulation when you're indoors and keeping windows open and making sure that you're attentive to this possibility." 
3
However, Dr. Fauci is Not Saying You Can't Go Outside
"It's almost as if some people, maybe me, a month ago, two ago, would be hesitant to even say that [COVID-19 is spread via aerosols] because you were afraid that the next headline is Fauci says the virus in the air. And the next thing, you know, people are going to say, I can't go outside! And that's absolutely not what we're talking about," he says. The viral load dissipates faster outdoors—think of smoking indoors vs. outdoors.
4
The COVID Mutation May Be More Transmissible—Which Means You Should "Double Down On Your Health Measures"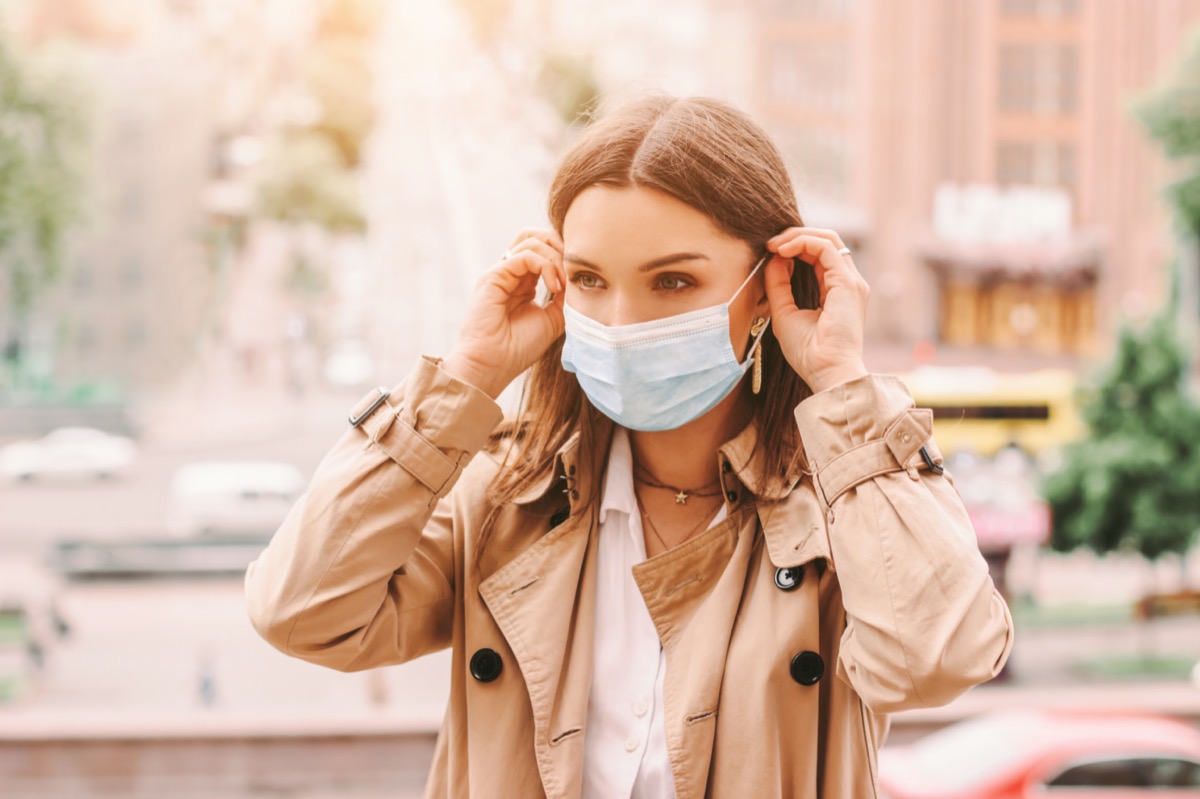 Fauci was asked about the new coronavirus mutation announced this week, and he said he didn't know "what the cart or the horse is"—meaning he didn't know if the mutation was more contagious or if people got sick because we reopened the economy too early. "I'm not ruling out the possibility at all that this is making it more transmissible, which brings me to, again, a topic that we've discussed in the past privately is that this almost tells you why it's even more important to do the things we're talking about," Fauci said. "Masks, distancing, outdoors more than indoors, avoiding crowds, washing hands. Cause if it's more transmissible, you gotta double down on your public health measures."6254a4d1642c605c54bf1cab17d50f1e
5
Dr. Fauci Said We're a Long Way Off From "Herd Immunity"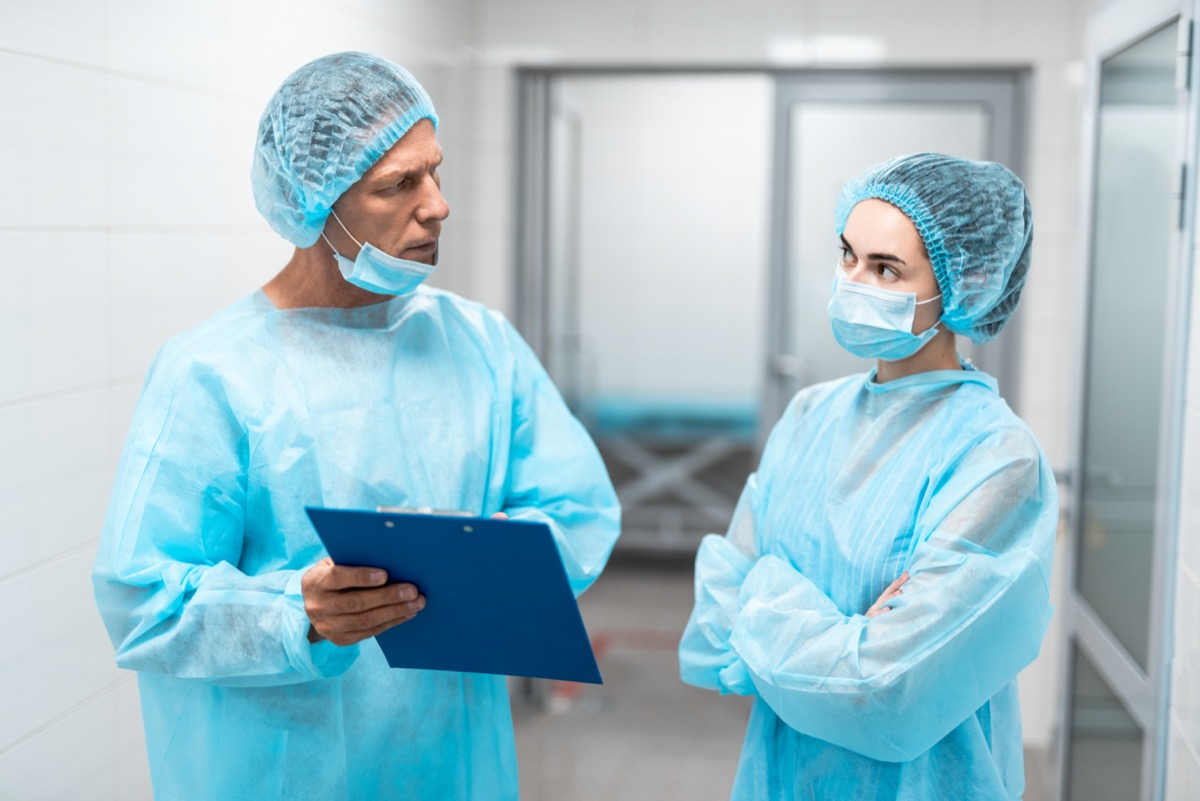 "We have plenty of vulnerable people in the United States," said Fauci, when asked about CDC director Robert Redfield's statement that "A majority of our nation, more than 90% of the population, remains susceptible." "So we have a long way to go to get to herd immunity. And by a long way, what are the implications of that? The implications of that if you are not attentive to people getting infected, because you say, well, we're almost on our way to herd immunity—[that] has gotten us now 200,000 deaths, 6.9 million infections. So, you know, just the data speak for themselves."
6
Dr. Fauci Said if You Must Rally, Rally Outside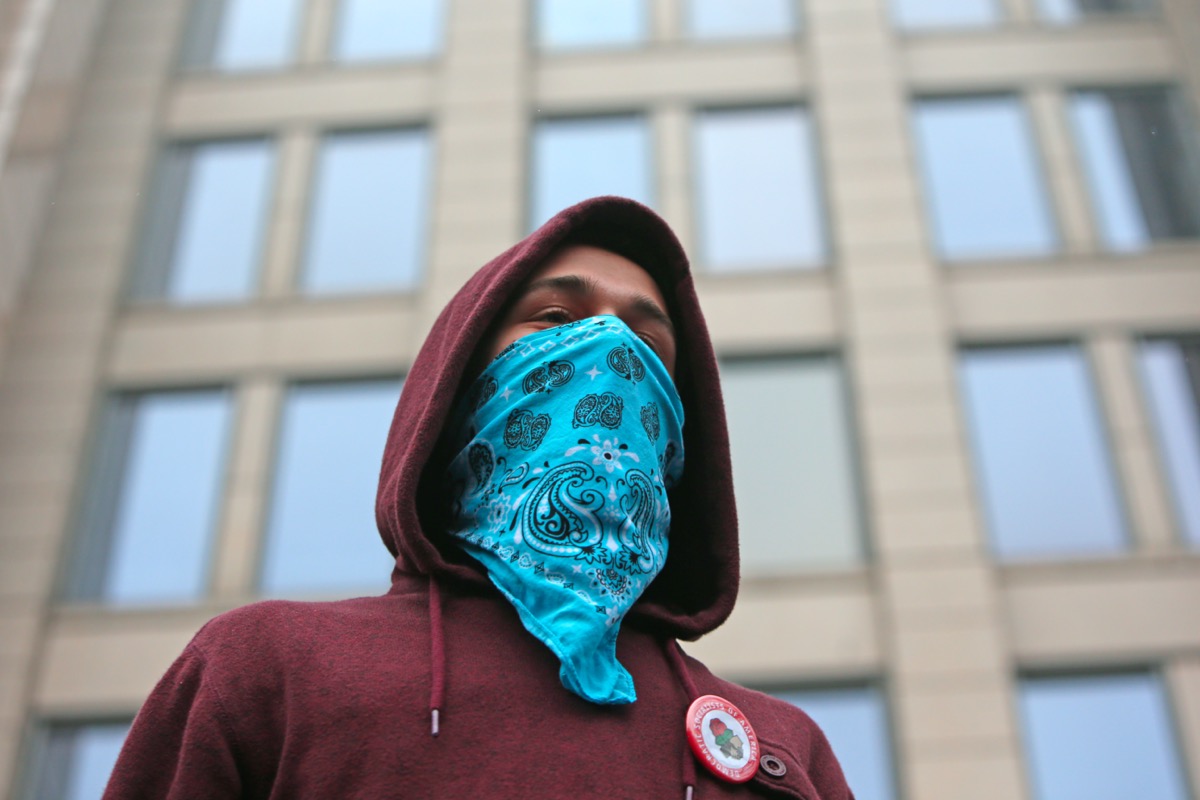 "If you have to get a group of people together, for whatever purpose, do it outdoors—if you do it in a semi indoor, make it modified indoor with an incredible amount of airflow and wear a mask. So I don't care what the rally is. I think those are the kinds of principles when you start naming it, then all of a sudden everybody gets their red flag up and they take sides of it."
7
Dr. Fauci Washes His Hands After Handling Packages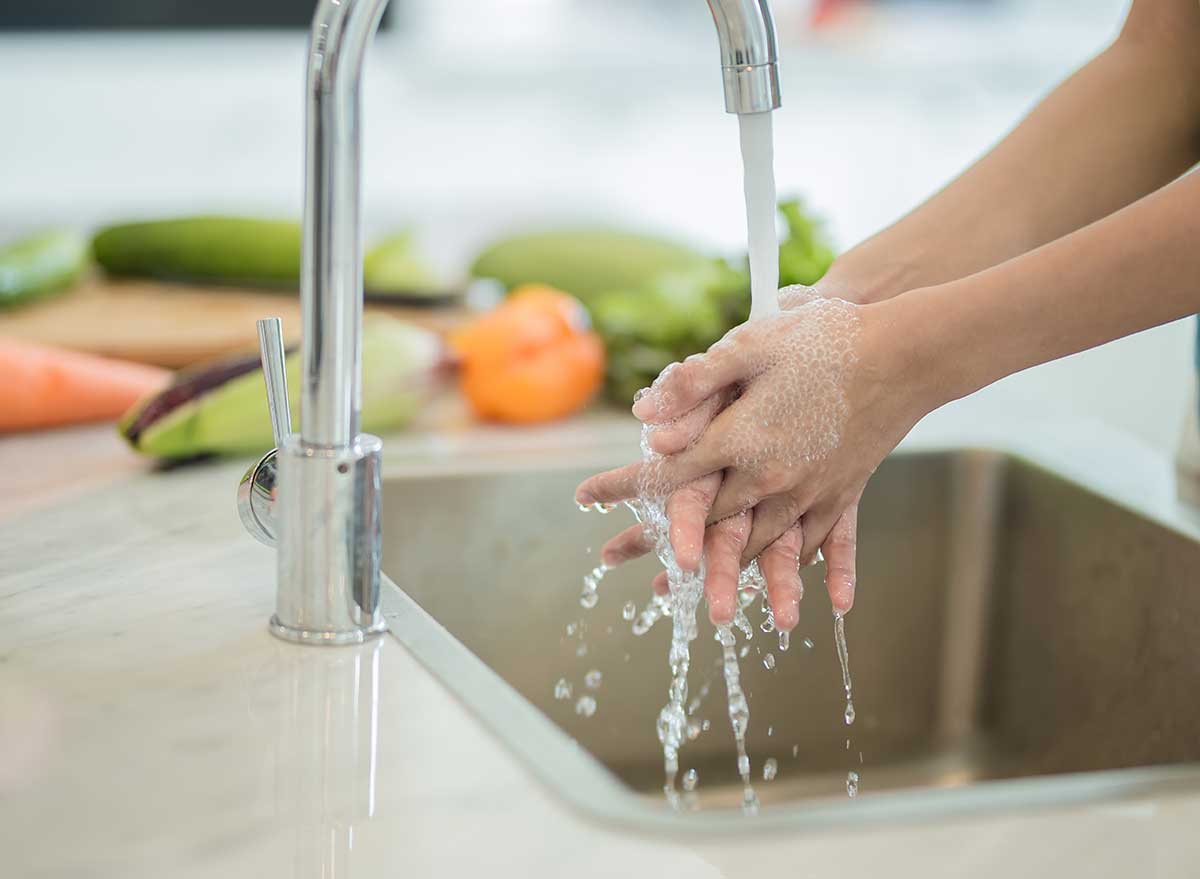 "Well, you know, it's very interesting cause I get asked that question cause people want to know what I do, you know, in the beginning, when those studies first came out, and I would get a package, I would get the usual stuff and, you know, wipe it off, but it became so cumbersome that it was really, I mean—it's bad enough having to kind of to just let it sit out for a little while. You know what I do, I wash my hands after I touch it. That's what I do. I mean, that's simple."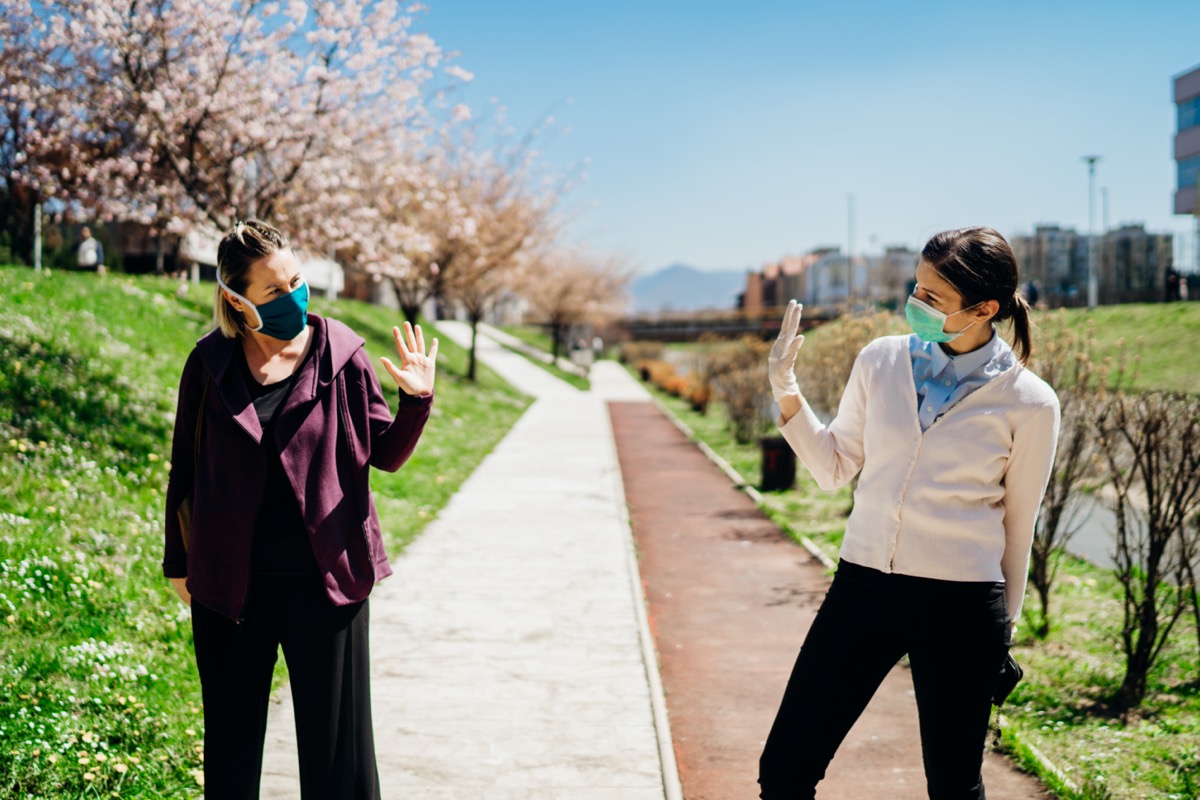 As for yourself, do everything you can to prevent getting—and spreading—COVID-19 in the first place: Wear a face mask, get tested if you think you have coronavirus, avoid crowds (and bars, and house parties), practice social distancing, only run essential errands, wash your hands regularly, disinfect frequently touched surfaces, and to get through this pandemic at your healthiest, don't miss these 35 Places You're Most Likely to Catch COVID.
Alek Korab
Alek Korab is a Co-Founder and Managing Editor of the ETNT Health channel on Eat This, Not That!
Read more about Alek