Dr. Fauci Wants Every Young Person to Read This
The nation's leading infectious disease expert details how to have a conversation that could save lives.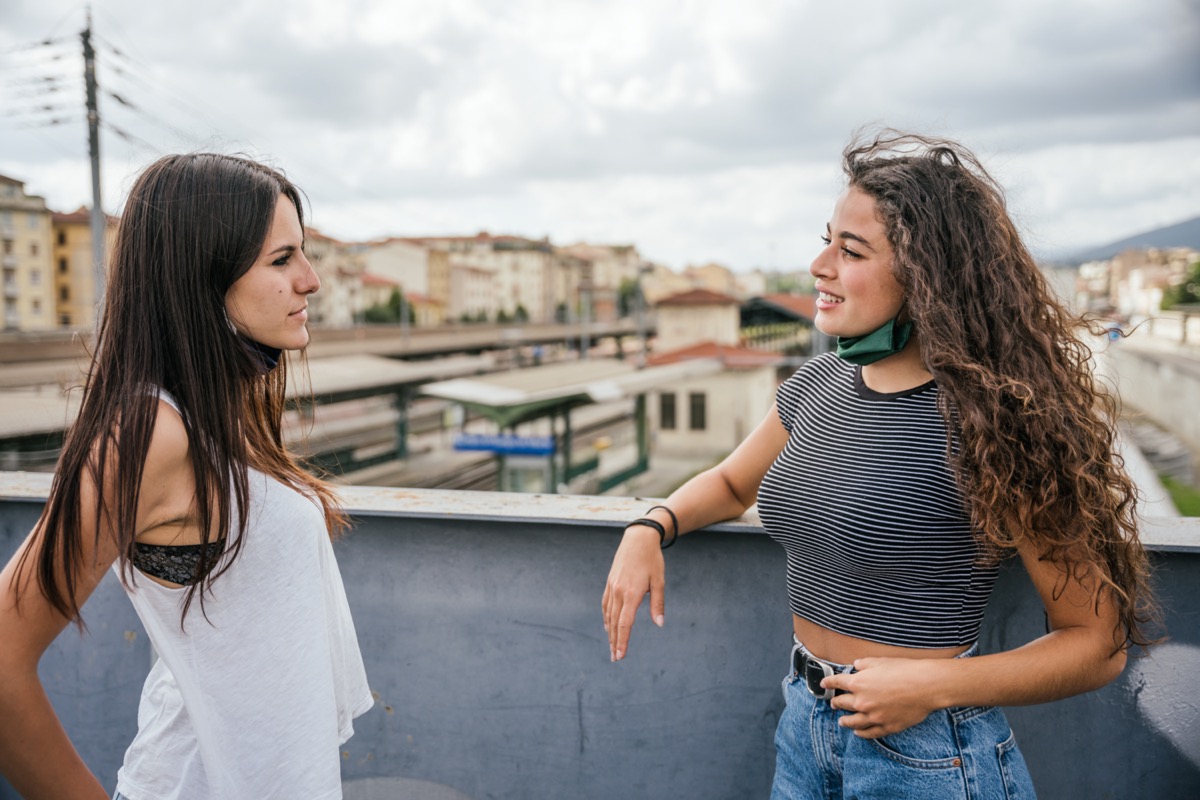 According to multiple health experts and the latest statistics, the current spike in COVID-19 infections across the country is heavily influenced by young people. During a virtual fireside chat organized by Emory University, Dr. Anthony Fauci revealed to Dr. Sanjay Gupta that despite his efforts to educate younger Americans about the dangers of not following the recommended prevention methods, many aren't listening. "I still see the pictures of people congregating at bars with no masks or having, you know, when you close the bars, they have house parties with no masks and people crowded," Dr. Fauci pointed out. 
So how should we be talking to young people about the virus? Dr. Fauci offered some advice on how to have a discussion about the virus and the importance of following the fundamentals—social distancing, mask wearing, avoiding crowded places (such as bars), practicing hand hygiene, and staying outdoors instead of indoors—in a constructive and non-threatening manner. Read on, and to ensure your health and the health of others, don't miss these Sure Signs You've Already Had Coronavirus.
Fauci explained to Dr. Gupta, that instead of lecturing young people, he tries to explain it to them in a more "understanding" way, using words such as "inadvertent" and even "innocent" to describe how they are propagating the spread. 
"If you get infected and very likely, you're going to have either no symptoms or minimal symptoms you could say," he continued, suggesting they could respond by saying, "Listen, I don't want anybody telling me what to do. I want to take the risk, go to a bar, have some fun mingle with my friends. And if I get infected, who cares?" 
2
Explain That You Understand Why They Don't Understand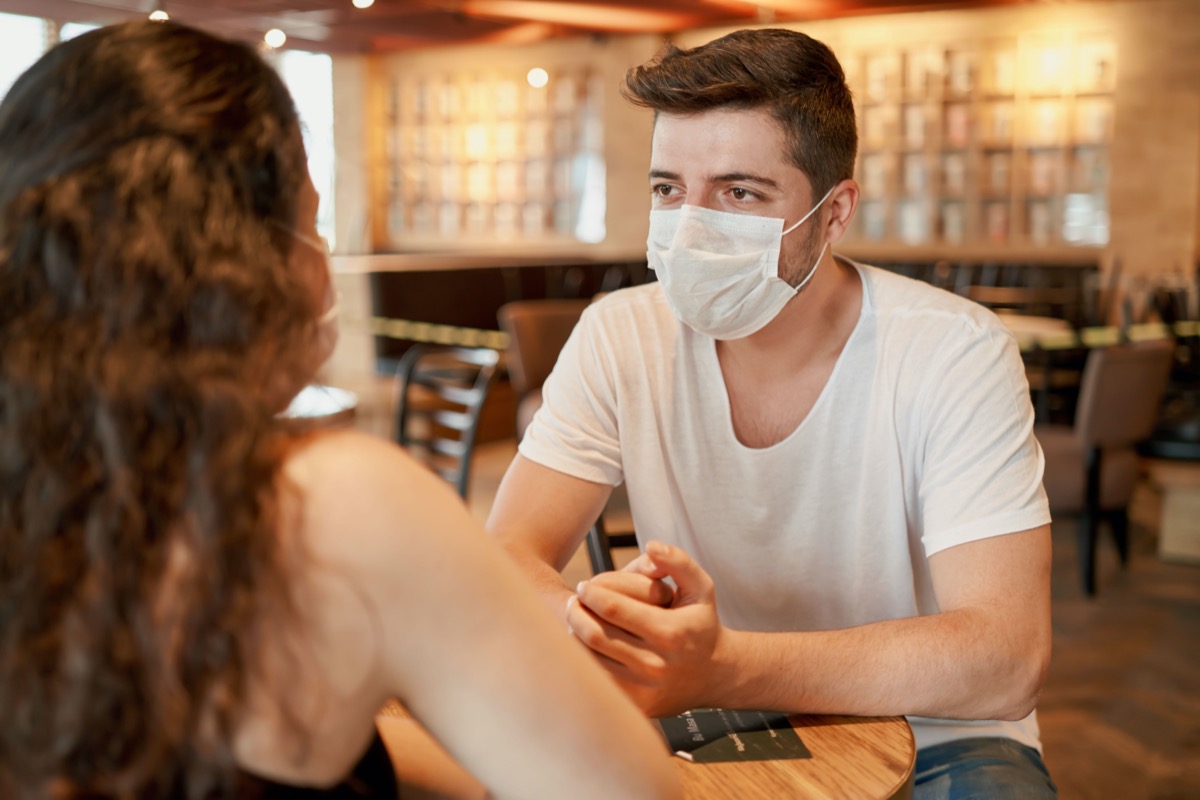 "You appeal to them and say, 'You know what? You don't realize. And I understand why you don't realize it, that by getting infected, you're not in a vacuum because you're inadvertently propagating a pandemic by propagating a pandemic,'" he continued. 
3
Point Out to Them That They Aren't Immune to the Virus 
He added that it's also important to point out to them that they are not immune to the virus and that they are putting their own lives at risk. Young people are experiencing "lingering symptoms and cardiovascular subliminal abnormalities on MRI and things like that."
4
Explain That They Can Also Infect Others Who Are Higher Risk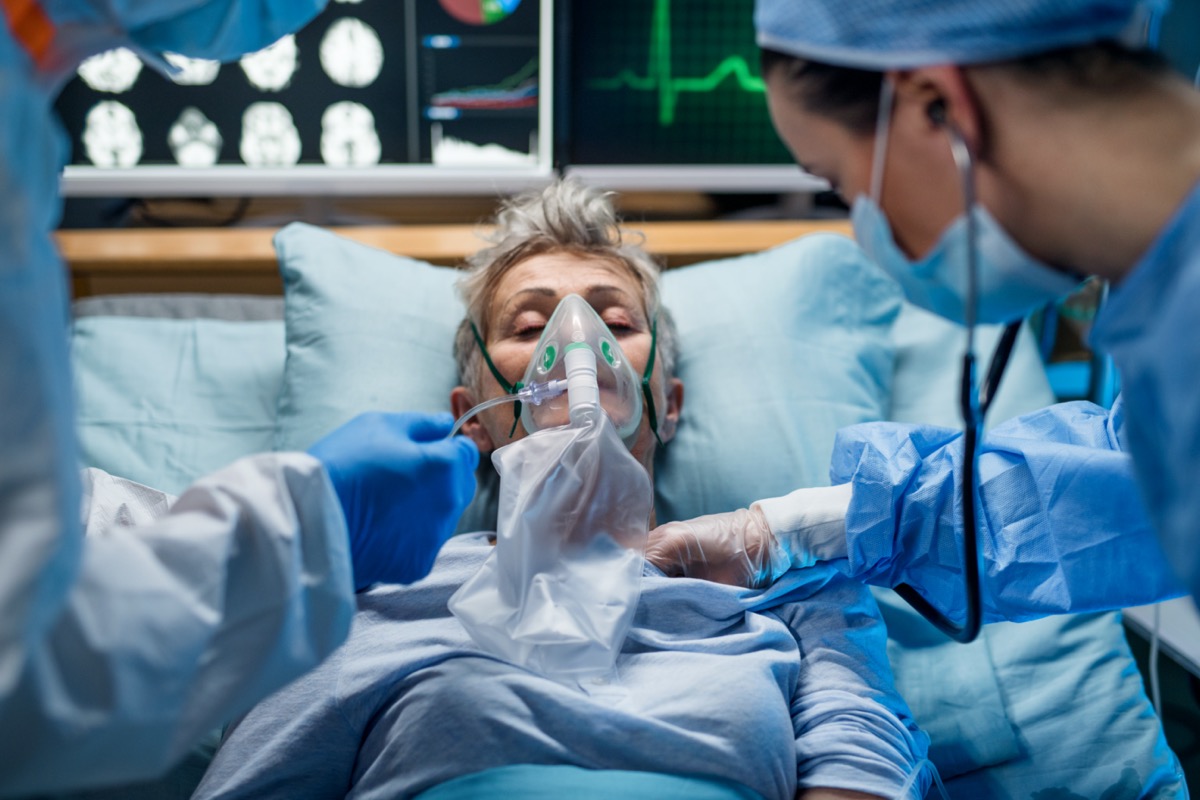 "By propagating the outbreak, you may innocently infect someone else who will innocently infect someone else who then will infect someone's grandparents, someone's uncle, who's got prostate cancer and is on chemotherapy. Someone who has a wife who is on chemotherapy or an immunodeficient child," Fauci continued. 
5
Point Out That It Is Their Societal Responsibility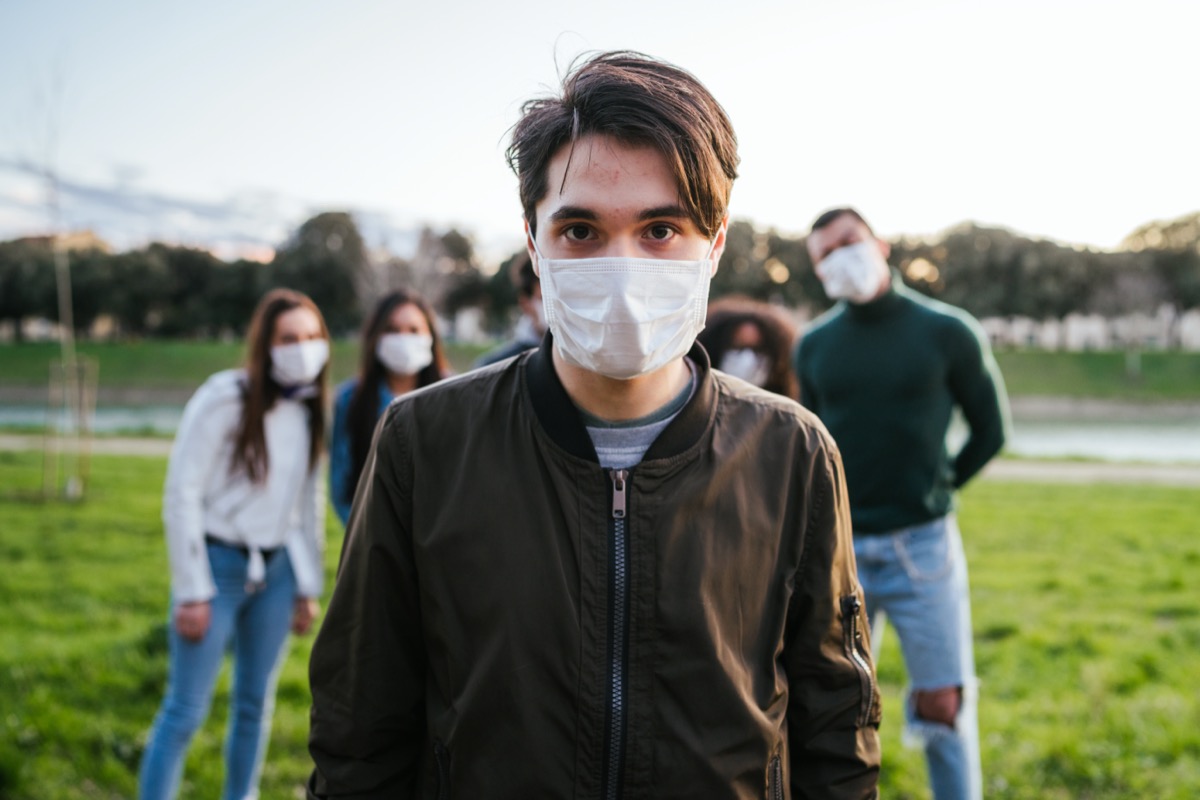 "So you're not living in a vacuum—that even though you think you're getting infected and not caring, because you're not getting symptoms, you are relinquishing your responsibility to society and your responsibility is to help to check the pandemic," he continued. 
6
If They Follow the Fundamentals Now, Life Can Really Go Back to Normal Faster
And, despite the fact that it isn't fun having to stay home from a bar and not being able to mingle with friends, doing so will prolong the day when you can safely do so, he explained. "When you get infected, you are propagating a process. That's preventing us from ultimately opening up the country."6254a4d1642c605c54bf1cab17d50f1e
7
Remember That COVID Is the Real Enemy
"The enemy is the virus," he concluded. "The enemy is not the public health community and that the public health measures or the gateway and the roadway to opening up the economy. It's not the obstacle to opening up the economy and we just have to keep drilling that message. And hopefully many people will hear it particularly among the young group." As for yourself, no matter your age, to get through this pandemic at your healthiest, don't miss these 35 Places You're Most Likely to Catch COVID.
Alek Korab
Alek Korab is a Co-Founder and Managing Editor of the ETNT Health channel on Eat This, Not That!
Read more about Alek