Dr. Fauci Just Said When You Can Eat in Restaurants Again
The leading infectious disease expert predicts when it will officially be safe to indoor dine.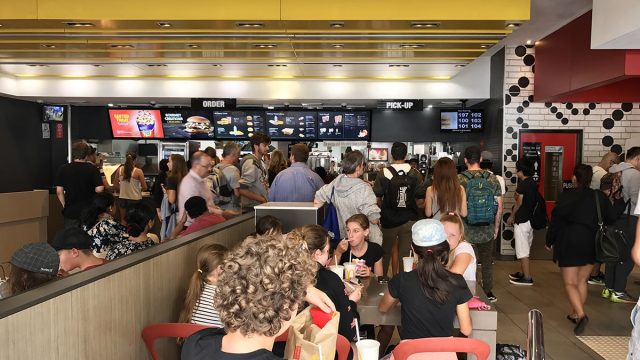 Whether you should be dining out right now is a heated discussion among health experts, business owners, and diners alike. Now, we may have some clarity around the argument.
It's important to preface this by saying everyone has a different opinion on the issue. However, many defer to leading infectious disease expert, Dr. Anthony Fauci, for direction, who time and time again has warned the public about the risks of indoor dining—especially during a surge in new cases. Today, on MSNBC, Dr. Fauci announced when he thinks it will be safe for normal activities, such as feeling safe while eating indoors, to resume. (Related: The One Vitamin Doctors Are Urging Everyone to Take Right Now.)
"You know, and that may take several months into the second half and beyond 2021," he said in the interview. He emphasized that it's critical for most people to be vaccinated by the end of late spring or early summer for some normalcy to be restored by the latter half of the new year. Of course, even with a vaccine, precautions will still have to be taken likely through the end of the year.
"A vaccine right now is not a substitute for the normal standard public health measures of wearing a mask, keeping your distance, avoiding congregate, crowded sections, and particularly indoors," Fauci said. "It's not a substitute. It compliments it only when you get the level of infection in society so low that it's no longer a public health threat."
Until the vaccine becomes more widely available, indoor dining should largely be avoided.
To stay updated on the latest restaurant and COVID news, be sure to sign up for our newsletter.
Cheyenne Buckingham is the news editor of <Eat This, Not That!, specializing in food and drink coverage, and breaking down the science behind the latest health studies and information.
Read more