Dr. Fauci Sees Signs of a New COVID Surge
Cases are rising and "when that happens, you're going to have a surge."
During a week in which COVID-19-related deaths surpassed 200,000 in the United States, Dr. Anthony Fauci, the director of the National Institute of Allergy and Infectious Diseases, is concerned. He spoke with cofounder of the COVID tracking project at the Atlantic and Atlantic staff writer, Alexis Madrigal, at the virtual Atlantic Festival, about why we should all be worried about a new surge—and what we can do to stop it. Read on, and to ensure your health and the health of others, don't miss these Sure Signs You've Already Had Coronavirus.
1
Dr. Fauci Said Our Situation Right Now Is "Not Good, No Matter How You Slice It"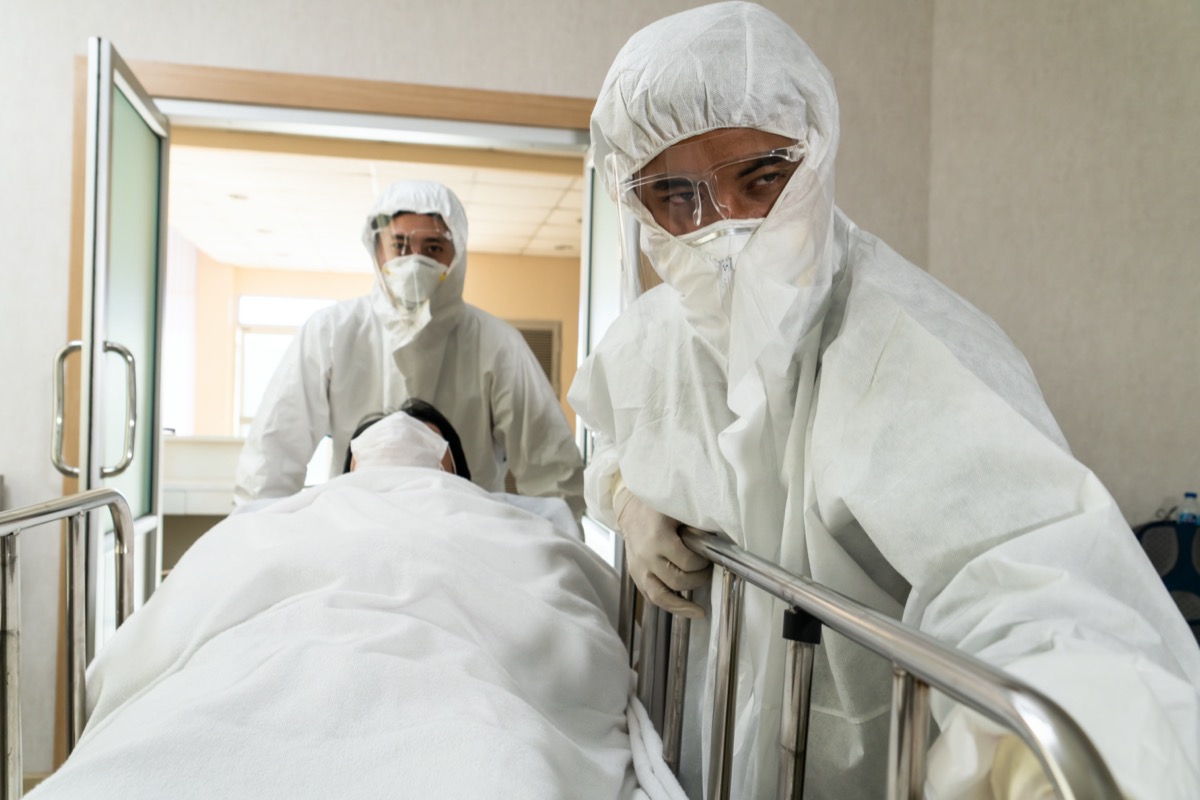 "Obviously the numbers speak for themselves," he said. After the Northeast was stuck hard, the region "came down to a baseline that is low and stayed low, which is good. They've suffered terribly. But right now they're in a good place," said Fauci. "The situation that we then went into is one that is troublesome." He says some states reopened their economies too soon—something he admitted we "needed to do" for certain reasons, but "some did not adhere strictly to the guidelines which we put forth…the people in the States and in the cities really didn't pay attention, and essentially went around without masks and congregated at bars. And you saw the baseline, which was at about 20,000 cases per day, which is unacceptably high. It went up gradually 30, 40, 50, and actually went up at one point to over 70,000 cases a day. Then as things started to turn around, when people realized that they really needed to do some of the things that we've been saying in a measured way, it came down to around 30 to 40, but right now it's still stuck at between 35 and 40,000 a day. That's not good, no matter how you slice it, that's not good."
2
Dr. Fauci Sees Signs of a New COVID Surge
Dr. Fauci has praised Vermont and the Navajo Nation this week for responding admirably to the rising cases. "There are parts of the country that are doing well. We should make them be the models, but there are others—you're starting to see an uptick in test positivity. And we know from historical observation retrospectively that when that happens, you're going to have a surge. So as I've said so many times, Alexis, that the fact is that if you do the simple public health measures, universal wearing of masks, physical distancing, avoiding crowds, doing things out to a more than indoors, if possible, and washing your hands: That sounds like it's very simplistic, but we know when we do that consistently, we prevent surges and we turn them around."
3
Dr. Fauci is Supremely Worried About the Fall and Winter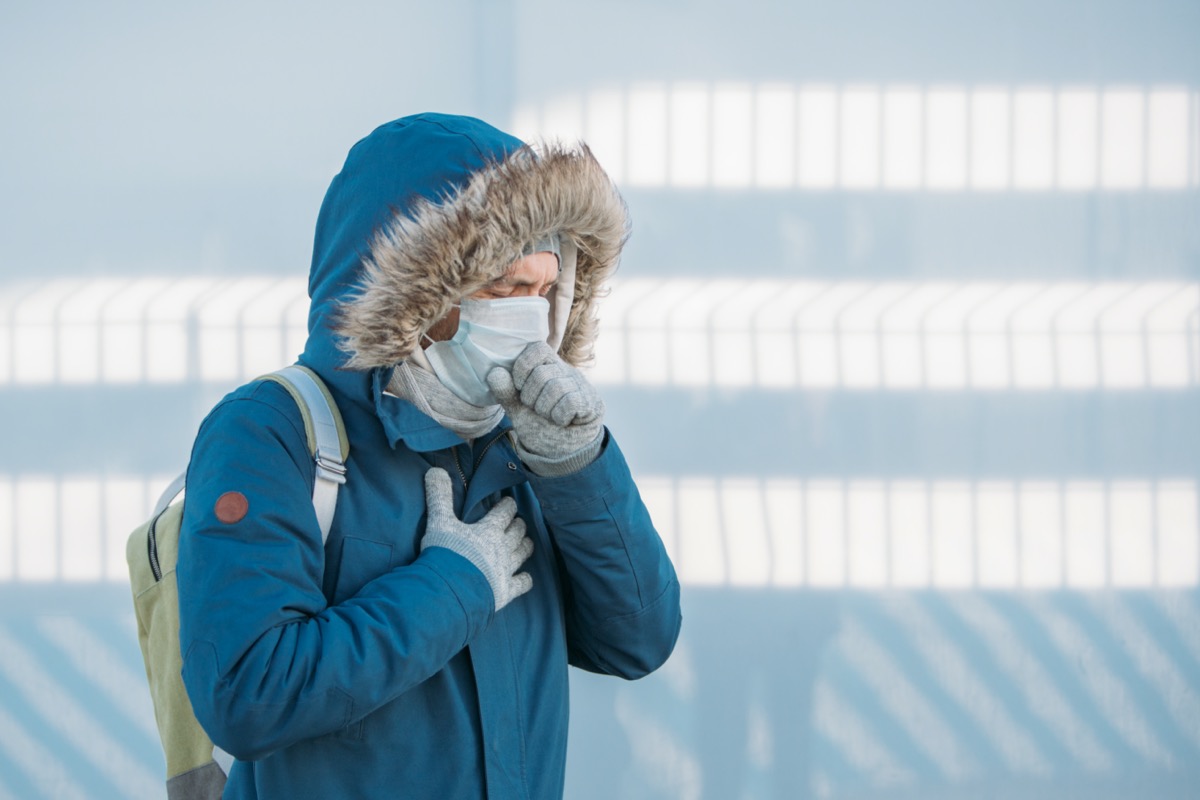 "The concern I have now," he said, "is that we're entering into the fall and into the winter. And that means there's going to be more indoor things than outdoor things. And going into that situation, I would like to have seen the baseline of where we are, the daily number of infections come way, way down and not be stuck at around 30 to 40,000 per day, which is where it is right now."
4
Dr. Fauci Commented on a "Second Wave"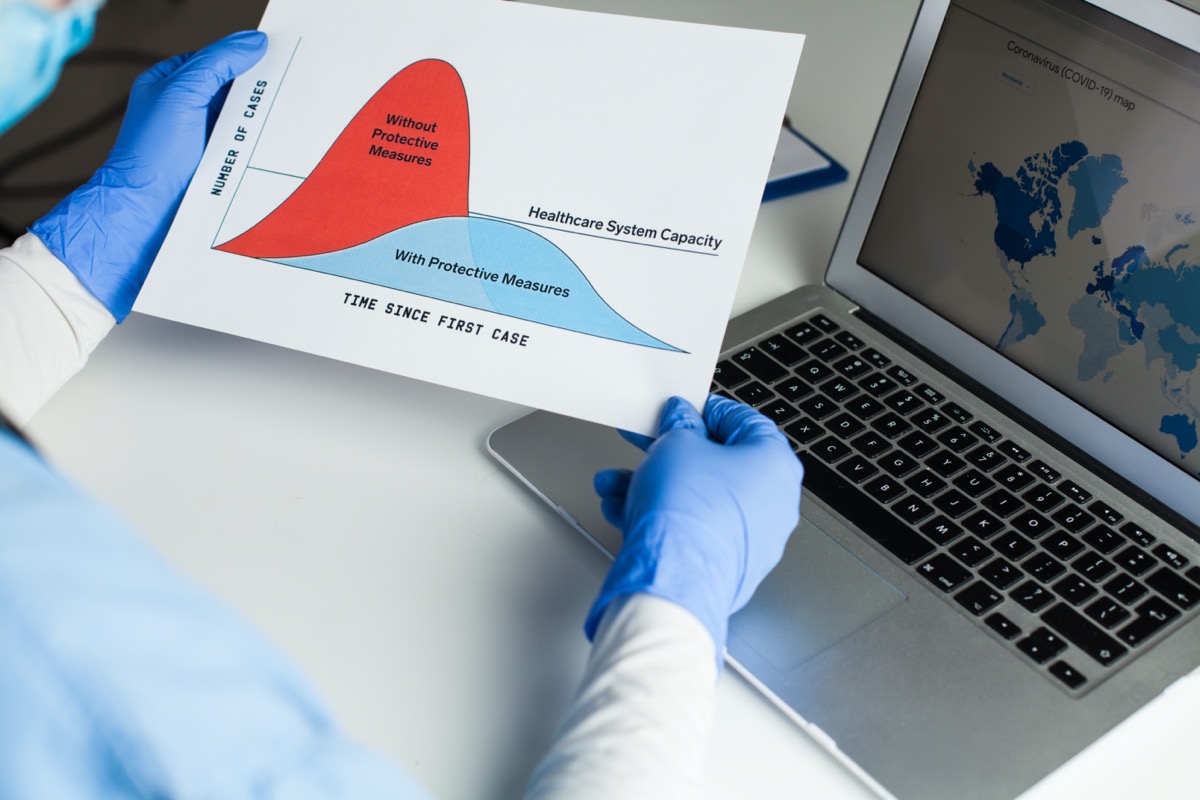 "We continue to talk about the new wave and I keep telling people, that's based on the model of the 1918 pandemic, which had cases in the spring of 1918, and then things essentially disappeared in the summer," he said. "And then when the fall came, we did have a second wave….We've got to get out of the situation we're in right now, which means you don't talk about 'first wave,' 'second wave.' We're looking at 40,000 new cases per day. That's unacceptable. And that's what we've got to get down before we go into the more problematic winter." 6254a4d1642c605c54bf1cab17d50f1e
5
How to Avoid COVID-19 Yourself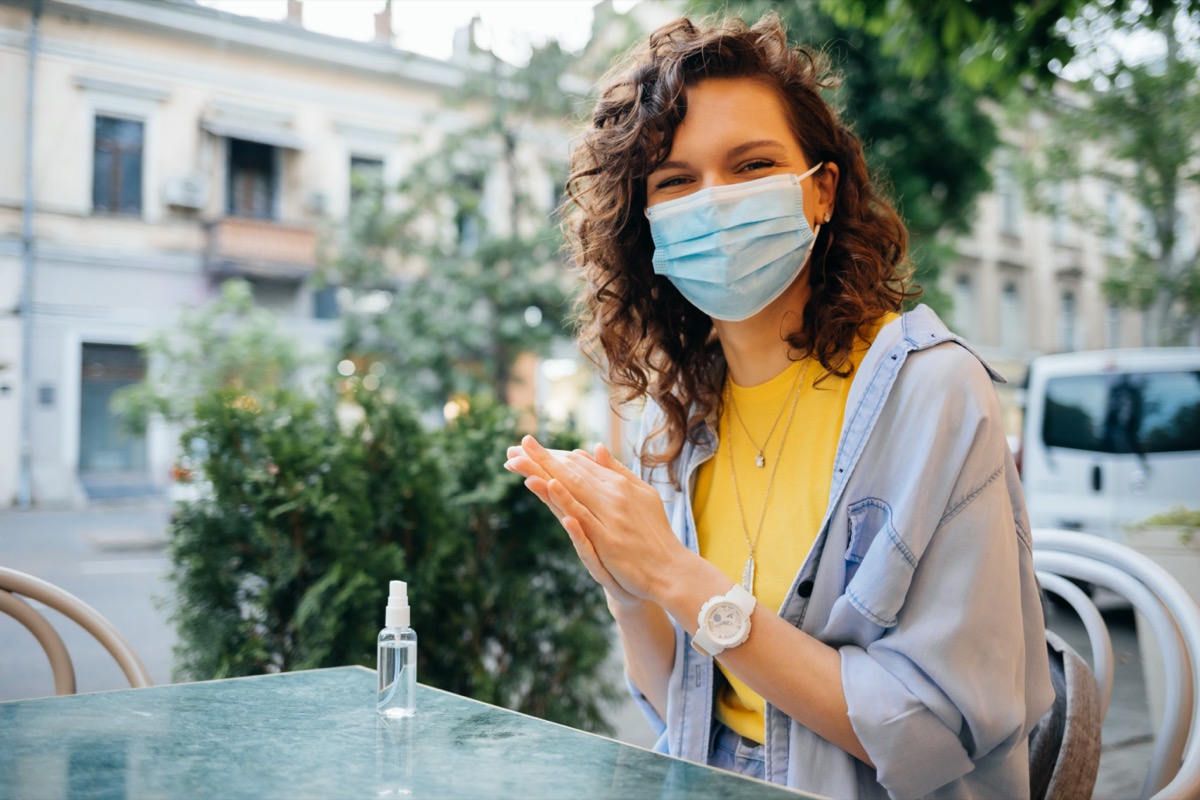 To keep yourself free from COVID-19, do as Dr. Fauci advises: wear a mask, avoid crowds, wash your hands and don't miss these 35 Places You're Most Likely to Catch COVID.
Alek Korab
Alek Korab is a Co-Founder and Managing Editor of the ETNT Health channel on Eat This, Not That!
Read more about Alek