Dr. Fauci Says Here's When the Virus Will Be "No Threat to Anyone"
A vaccine could return life to pre-COVID normalcy. But there are a few big hurdles.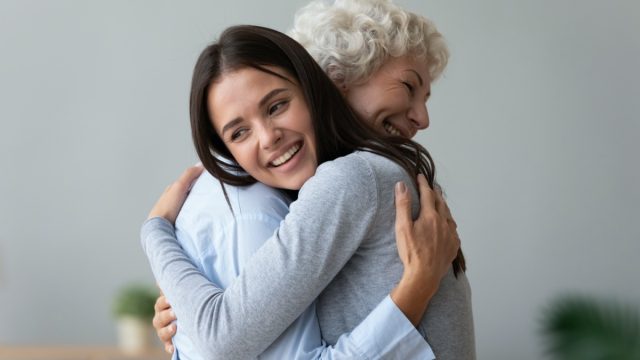 Americans may be able to resume normal pre-pandemic life by the end of 2021, said Dr. Anthony Fauci, the nation's top infectious-disease expert on Wednesday. But there's a catch: Enough people have to be vaccinated against COVID-19 to achieve widespread immunity. "There's one parameter you have to figure in," said Fauci on CNN. "And that is what percentage of people in our society are going to be willing to be vaccinated." Read on to hear how this will all play out, and to ensure your health and the health of others, don't miss these Sure Signs You've Already Had Coronavirus.
Availability, participation a question mark
Fauci explained: "If we have a 95% effective vaccine, and only 40% to 50% of the people in society get vaccinated, it's going to take quite a while to get to that blanket of herd immunity that's going to protect us enough so that you and I would feel comfortable going out into society and saying, 'The level of virus is so low, it's not a threat to anyone.'"
Fauci said a large majority of Americans would need to be vaccinated to attain that herd immunity in 2021. "Let's say we get 75%, 80% of the population vaccinated," he said. "If we do that efficiently enough over the second quarter of 2021, by the time we get to the end of the summer, i.e. the third quarter, we may actually have enough herd immunity protecting our society that as we get to the end of 2021, we could approach some degree of normality that is close to where we were before." 
Drug manufacturer Pfizer's proposed COVID-19 vaccine has been found to be 95% effective in clinical trials, and the FDA may approve it for emergency use as soon as Thursday. (It has already been approved in Canada and the UK.) Vaccines by Moderna and AstraZeneca have completed their late-stage trials and have applied for FDA approval.
But the supply of any vaccine will be limited at first. If Pfizer's vaccine is approved, the company will ship 100 million doses, enough to inoculate 50 million people with a two-dose regimen. The company said this week that it would not be able to ship more until late June. Moderna plans to provide 85 million to 100 million doses of its own two-shot vaccine in the first quarter of 2021.
Public health experts say the average American will likely not be able to obtain a vaccine until April or later.
And not all Americans — the total population is just over 328 million — are willing to be vaccinated. This week, an Associated Press poll found that only 47 percent of Americans want to get a COVID-19 vaccine. Meanwhile, 27 percent said they were unsure, and 26 percent said they would not be getting vaccinated. 
RELATED: 7 Tips You Must Follow to Avoid COVID, Say Doctors
How to survive this pandemic
As for yourself, do everything you can to prevent getting—and spreading—COVID-19 in the first place: Wear a face mask, get tested if you think you have coronavirus, avoid crowds (and bars, and house parties), practice social distancing, only run essential errands, wash your hands regularly, disinfect frequently touched surfaces, and to get through this pandemic at your healthiest, don't miss these 35 Places You're Most Likely to Catch COVID.