Dr. Fauci Says This is How Long Trump Will Be Contagious
"After a few days you might be sick and yet the virus is no longer transmissible," he says.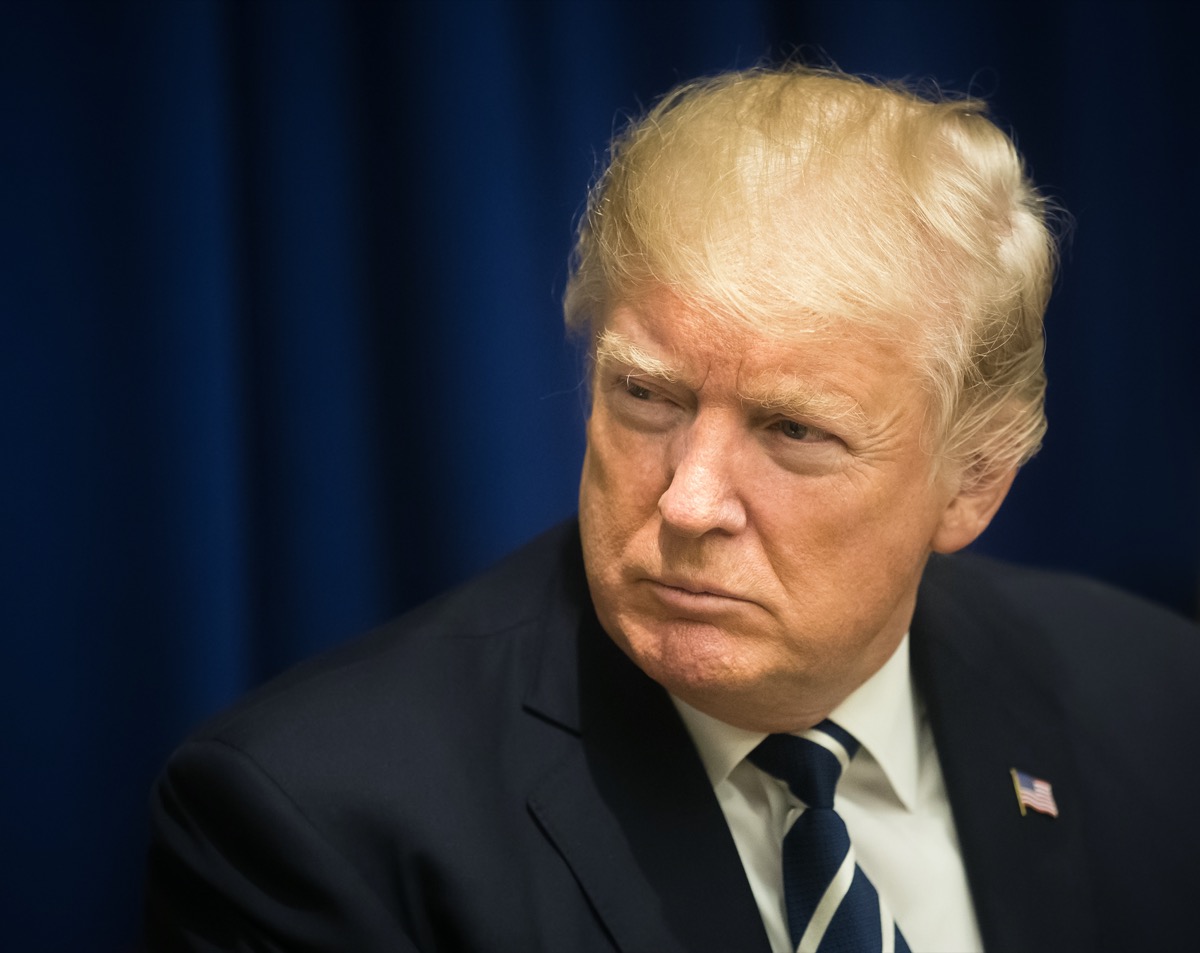 It has only been a few days since President Donald Trump revealed he had tested positive for COVID-19, with a number of those in his immediate circle infected as well. While still presumably in the early stages of the virus, he was out and about this weekend (doing a drive-by with the windows closed) and has plans to return to the White House sooner rather than later. One question that many people have is, is the President still capable of infecting others with the virus, and how long will he be infectious? In a new interview with CNN's New Day anchor John Berman, the nation's leading infectious disease expert, Dr. Anthony Fauci, detailed a timeline of exactly how long someone infected with the virus can spread it to others. Read on, and to ensure your health and the health of others, don't miss these Sure Signs You've Already Had Coronavirus. 6254a4d1642c605c54bf1cab17d50f1e
First of All, Fauci is Not in Direct Care of the President 
First off, Fauci revealed that he has nothing to do directly with Trump's treatment. Fauci told the CNN New Day anchor John Berman. "That's not something that I've really been cleared to talk about," he pointed out. "But personally, I have not been involved in the direct care of the president."
However, he did confirm that Trump is in good hands. "My colleagues that I know, including Sean Conley, are very good physicians and they're very qualified, so I am really confident that the president of the United States is getting the optimal care that you can get with the team over at Walter Reed," he said.
As for how long Trump will be contagious, the key member of the White House Coronavirus Task Force offered up a general timeline of infectiousness.
"It really varies from person to person," he started. "What usually happens is that you get exposed, after a couple of days the virus replicates in your upper airway and you can be infectious to other people for a day or two before you actually get your symptoms."
Once symptoms are evident, "about five days is the median time from exposure to the expression of symptoms," he says, it is possible that within days you are no longer able to infect others with the virus. 
"After a few days you might be sick and yet the virus is no longer transmissible because we have done studies when you try and isolate the virus in the nasopharynx when people even are in the disease state or recovering and you don't have it," he says. "It's usually from before they get symptomatic to a few days after."
Waiting 10 Days At Least is the General Guideline
However, he does maintain that waiting nearly two weeks post-symptom is the safe and responsible thing to do. 
"The general guidelines are when it is safe for a person to go out from the time they get symptoms is around 10 days from the onset of symptoms," he says. 
At this point, "you usually have no virus and of the studies that have been done those people are not at all infective to other people." As for yourself, to get through this pandemic at your healthiest, don't miss these 35 Places You're Most Likely to Catch COVID.
Leah Groth
Leah Groth has decades of experience covering all things health, wellness and fitness related.
Read more about Leah