Dr. Fauci Warns of 'Trouble' Ahead
Things are about to get even worse, but you can stop it, he says.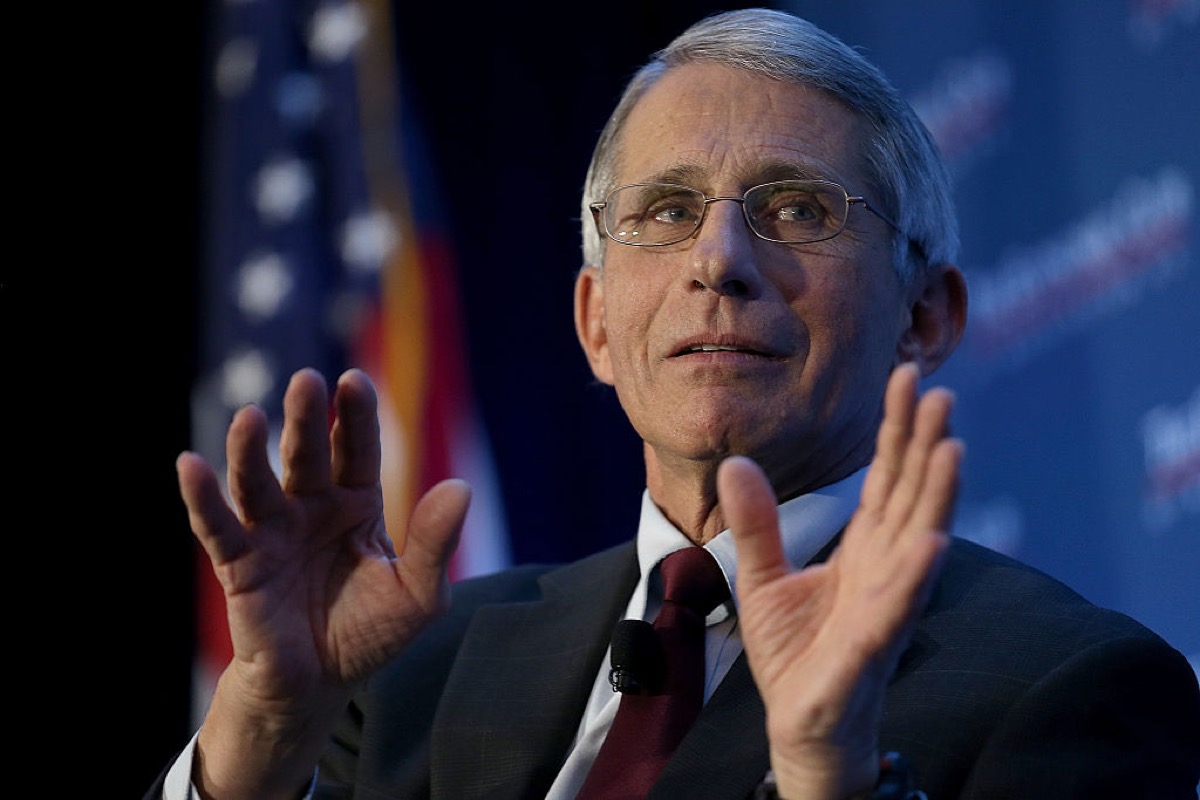 Coronavirus cases are nearing 8 million in the United States—and hospitalizations are increasing, too. More people are getting sick. In an interview with CBS's Norah O'Donnell on Wednesday, Dr. Anthony Fauci, the nation's top infectious disease expert, warned against a rise, and said you can stop it. Read on so you can stay safe, and to ensure your health and the health of others, don't miss these Sure Signs You've Already Had Coronavirus. 
1
Dr. Fauci Predicts More Deaths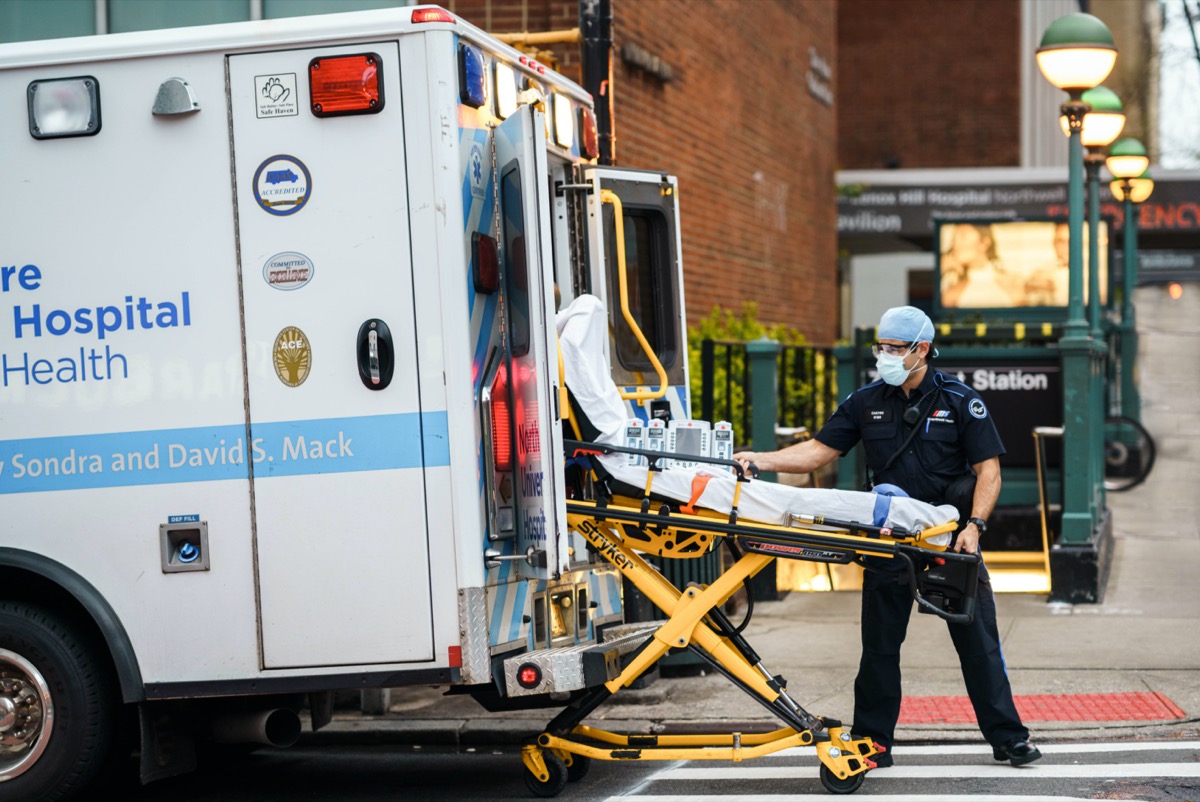 "What's happening is that we were in a difficult place to begin with," Fauci said. "The background baseline number of cases that we were having each day was between 45 and 50,000 a day. That's an unacceptably high level, and then what's happening in some of the Midwest state and the Northwest. And even now in the upper Northeast—as the weather gets cooler in the fall, you're seeing people doing things more indoors than outdoors, which is always a bad situation to be in when you're dealing with a respiratory infection. So what we're seeing unfortunately, is upticks in case positivities test positivities, that's going to translate, as it already is into, in additional hospitalizations, which ultimately going to translate into additional deaths." 
2
Dr. Fauci Says We Need to Double Down on Precautions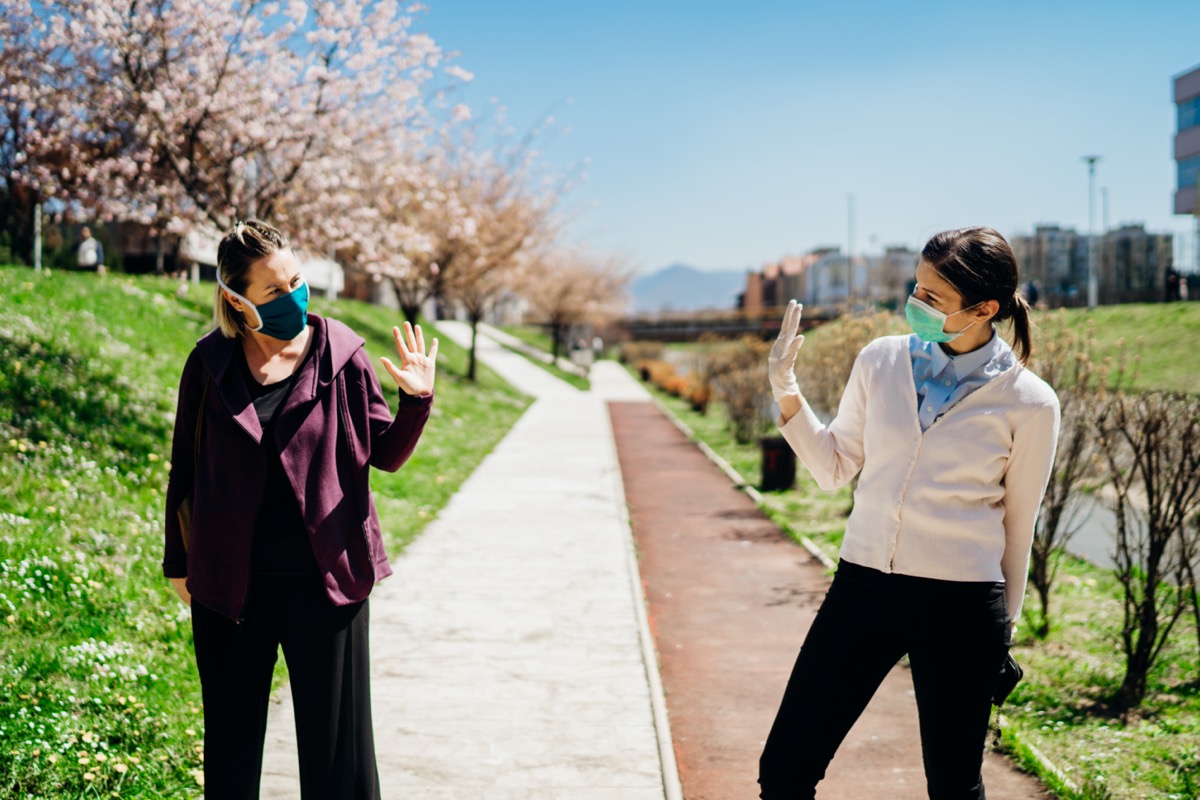 "We have a high background to begin with, and now we're starting to see, as you said correctly, an uptick in cases in, you know, in 37 States, I mean, that is a substantial proportion of the United States of America," he warns. "That is not a good sign as you're entering into the cooler weather. So what we really have to do is double down on the things that I talk about every single day, the five issues—universal wearing of masks, keeping a distance, avoiding crowds in congregate settings, trying to do things outdoors, preferentially over indoors and washing your hands frequently. They sound very simple, but people are not doing that. And that's the reason why we're seeing the uptick in cases."
3
Dr. Fauci Says a Simple Face Mask Can Save Lives—Including Yours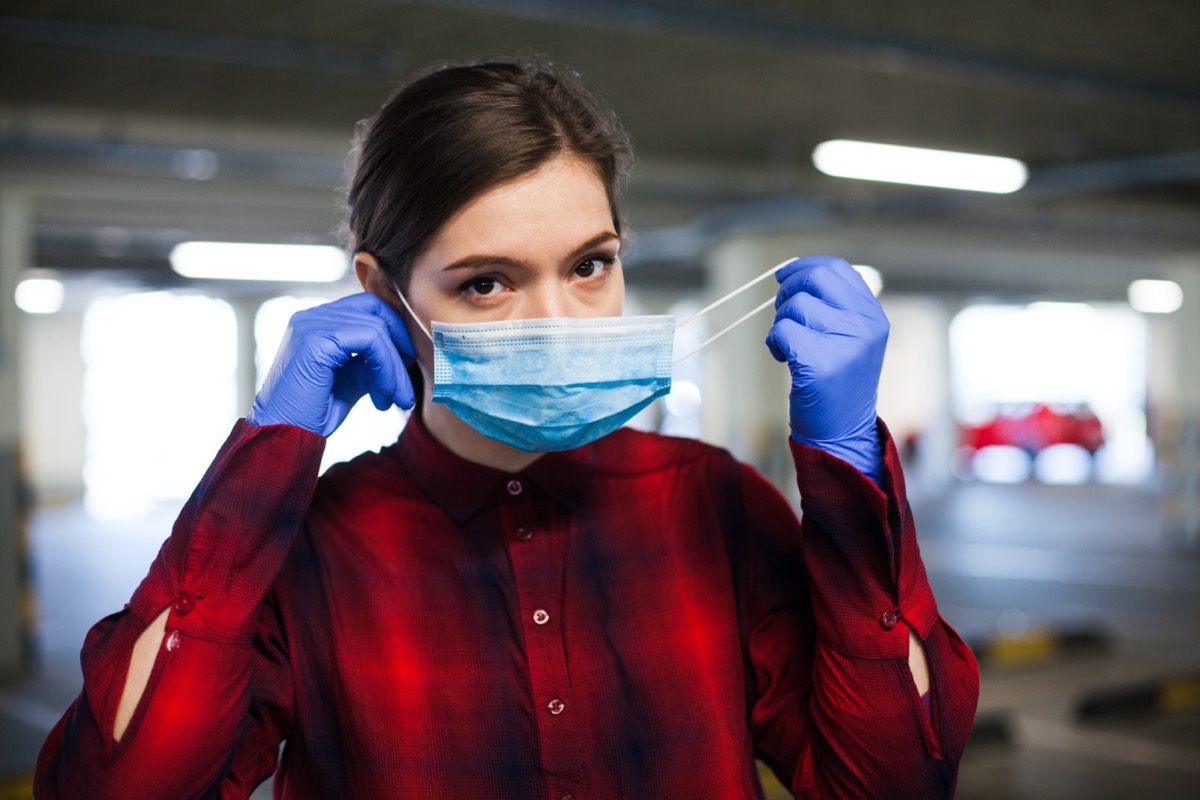 "A substantial proportion of that projection"—of lives lost— "could have been whittled away at if we use masks and did physical distancing and avoid congregate settings. It's very clear that when people do things in crowds without masks, particularly if you're indoors, it's just asking for trouble because we know without a doubt that those are the kind of events that have spreading among people. It isn't as if haven't been there before we know that's trouble. So it just seems so obvious. We've got to avoid that."
4
Dr. Fauci Said When You'd Might Have a Vaccine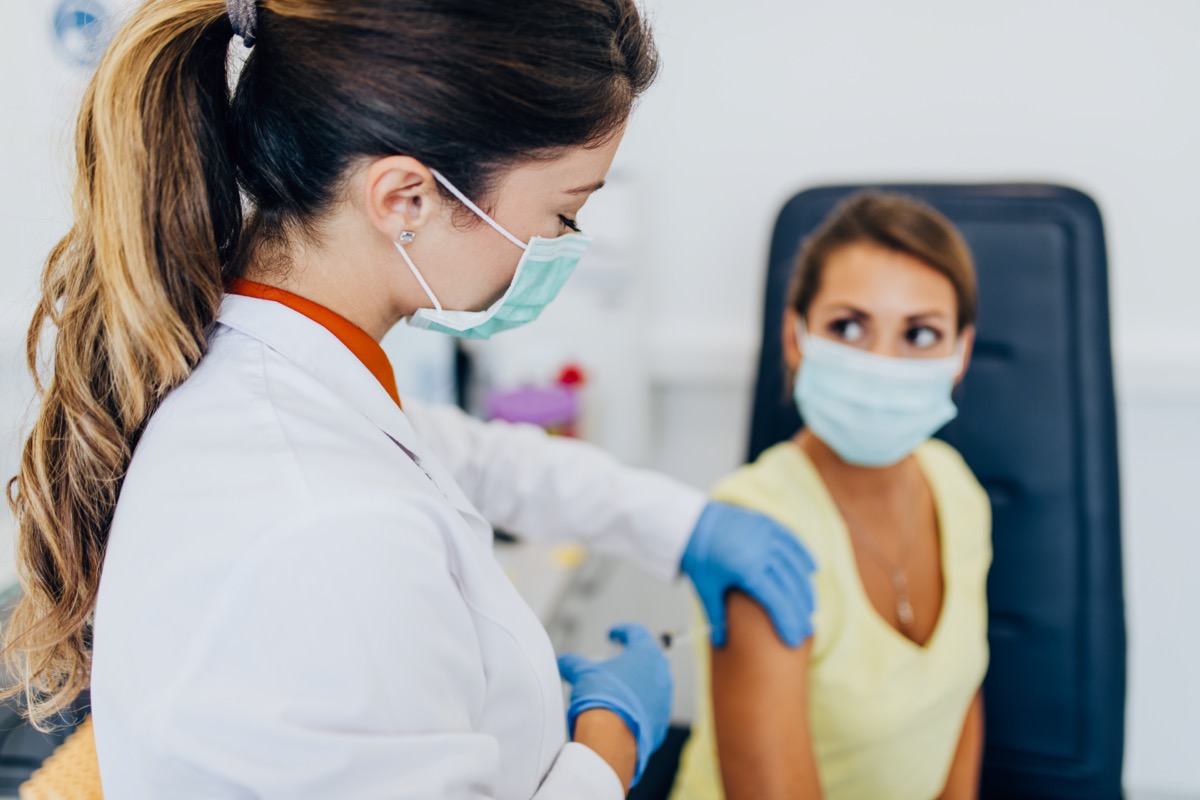 "That will likely be within the first quarter of 2021, by let's say April of 2021, but that would be predicated on the fact that all of the vaccines that are in clinical trials have proven to be safe and effective because we've made an estimate to have about 700 million doses by the end of April. But that means from all six companies that we're making investments in. So that means that all six of those candidates have to have a vaccine that is proven to be safe and effective. And as I mentioned, that likely will be somewhere in the middle and end of April."
5
Dr. Fauci Warns Rallies Can be Dangerous—Even in Airplane Hangers
"When you have people gathered together in a space, even when it's partially open, the fact is that the way this virus is spread, that's a very large congregation of people. And when I look at photographs that I see, you can see that in so many respects, many of them are not wearing masks. That is a risk. And that is a potential problem."
6
Dr. Fauci Said You Should Probably Skip the Thanksgiving Family Gathering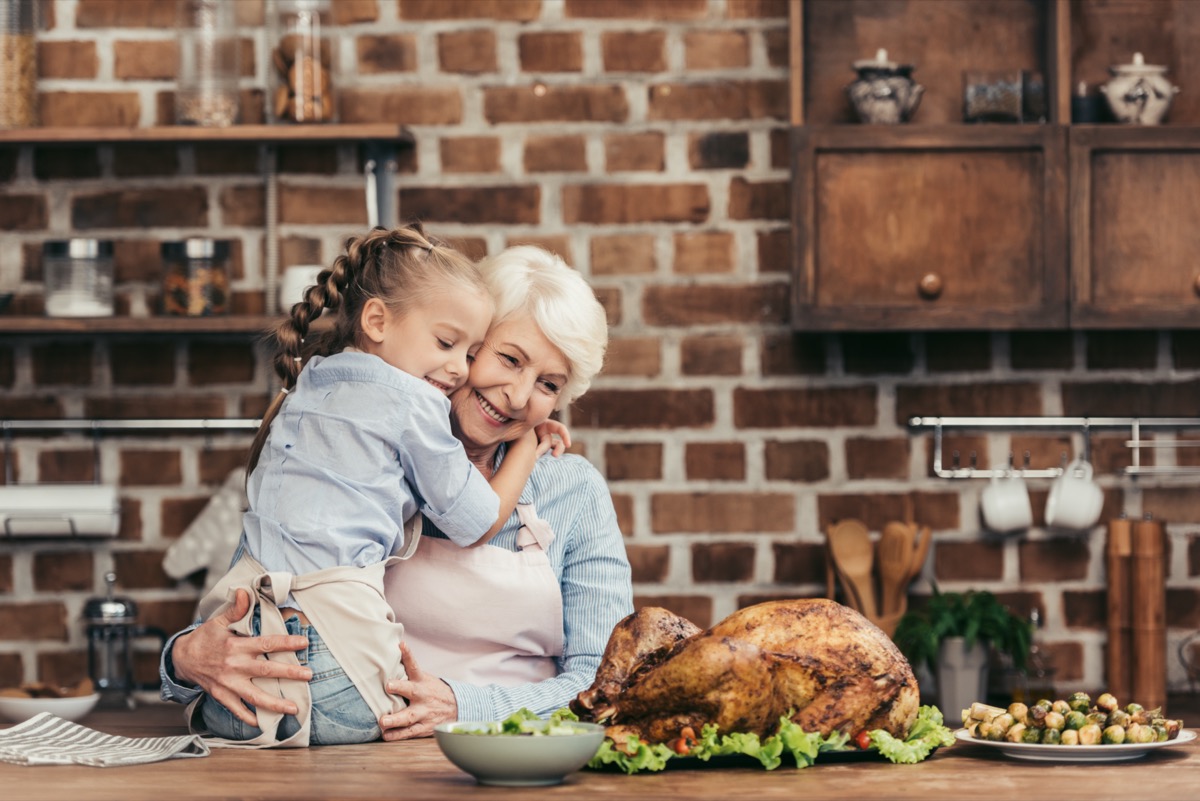 "Given the fluid and dynamic nature of what's going on right now in the spread and the uptick of infections, I think people should be very careful and prudent about social gatherings," he warned. "Particularly when members of the family might be at a risk because of their age or their underlying condition. Namely, you may have to bite the bullet and sacrifice that social gathering, unless you're pretty certain that the people that you're dealing with are not infected either….Socially of being in contact with other people, you would say that that kind of a gathering would be really relatively safe. But when you're talking about relatives that are getting on a plane, being exposed in an airport, being exposed in a plane, then walk in the door and say, happy Thanksgiving that you have to be careful about."
7
Dr. Fauci Said He's Happy President Trump Recovered, but That Doesn't Mean You're Safe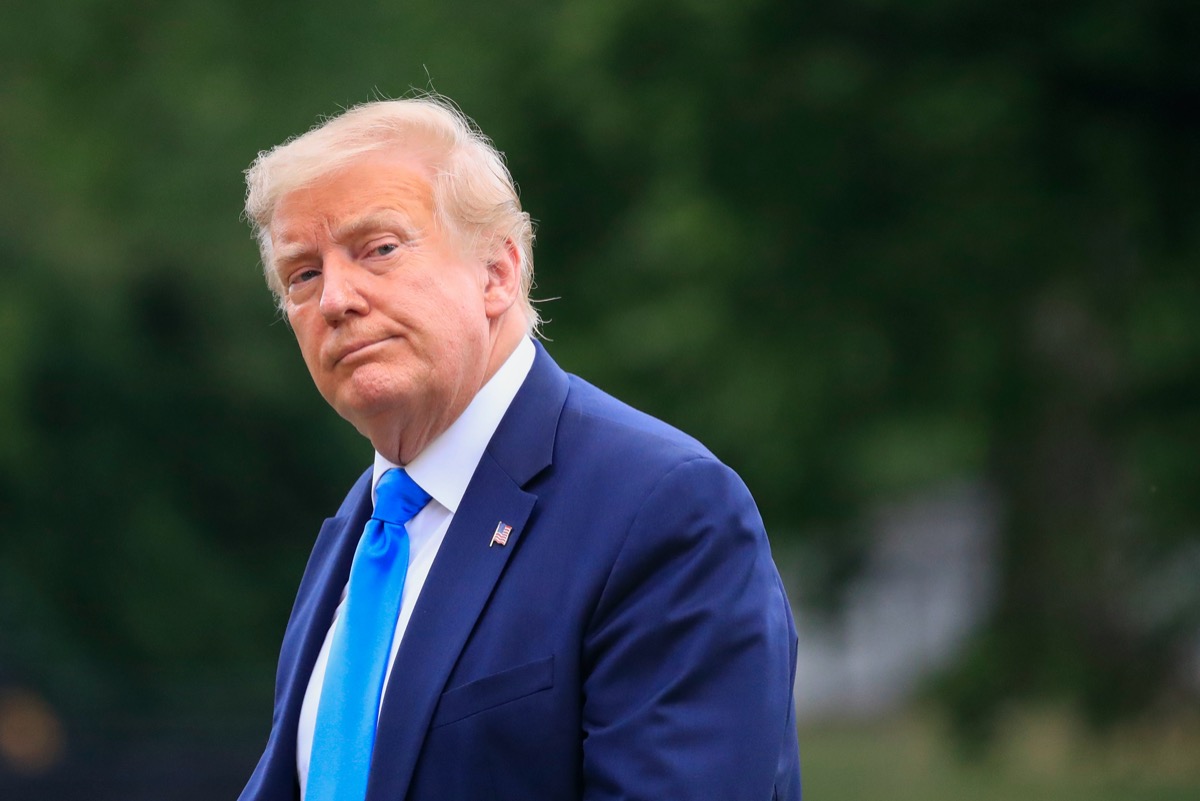 Feeling safe just because the President beat coronavirus is faulty logic, says Fauci. "That's sort of like saying somebody was speeding in a car at 95 miles an hour and didn't get in an accident so I can go ahead and speed and not get in an accident," he said. "There's a great deal of variability. We're very, very pleased that the president did so well when he was infected with coronavirus. But there are also a lot of people who are his age and his weight, which did not do as well as the president did. The president was fortunate. He obviously has a good constitution. He did quite well. And I hope, and I believe he will continue to do very well, but you can't take an N equals one and say, okay, then everybody who's in that category is going to do well."6254a4d1642c605c54bf1cab17d50f1e
8
Dr. Fauci Says the Data Has Proven Him Correct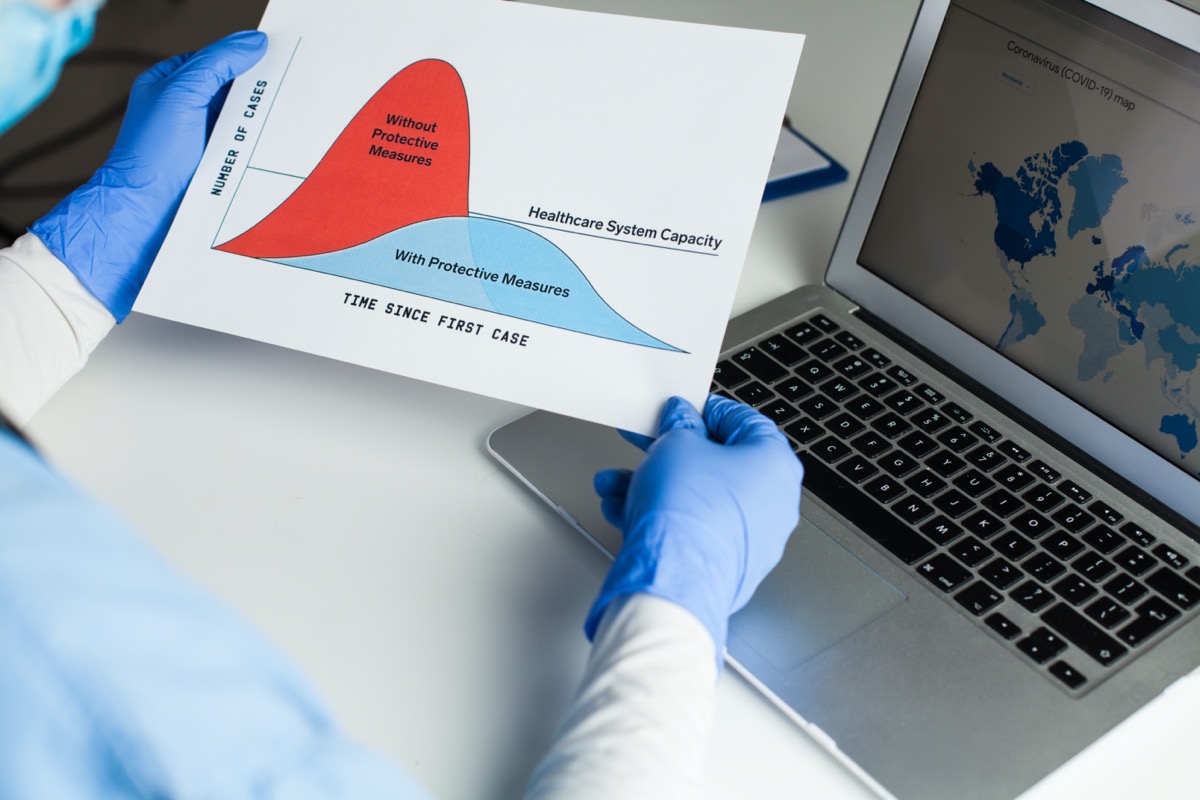 The President has doubted Fauci's prognostications. "I think that the data have proven me to be correct," countered Fauci." When asked to clarify, he said: "that when you get people congregating together without masks, that the risk is high and outbreaks in those settings have proven that the risk is high." 
9
Dr. Fauci Said We Have to do Better—To Save Lives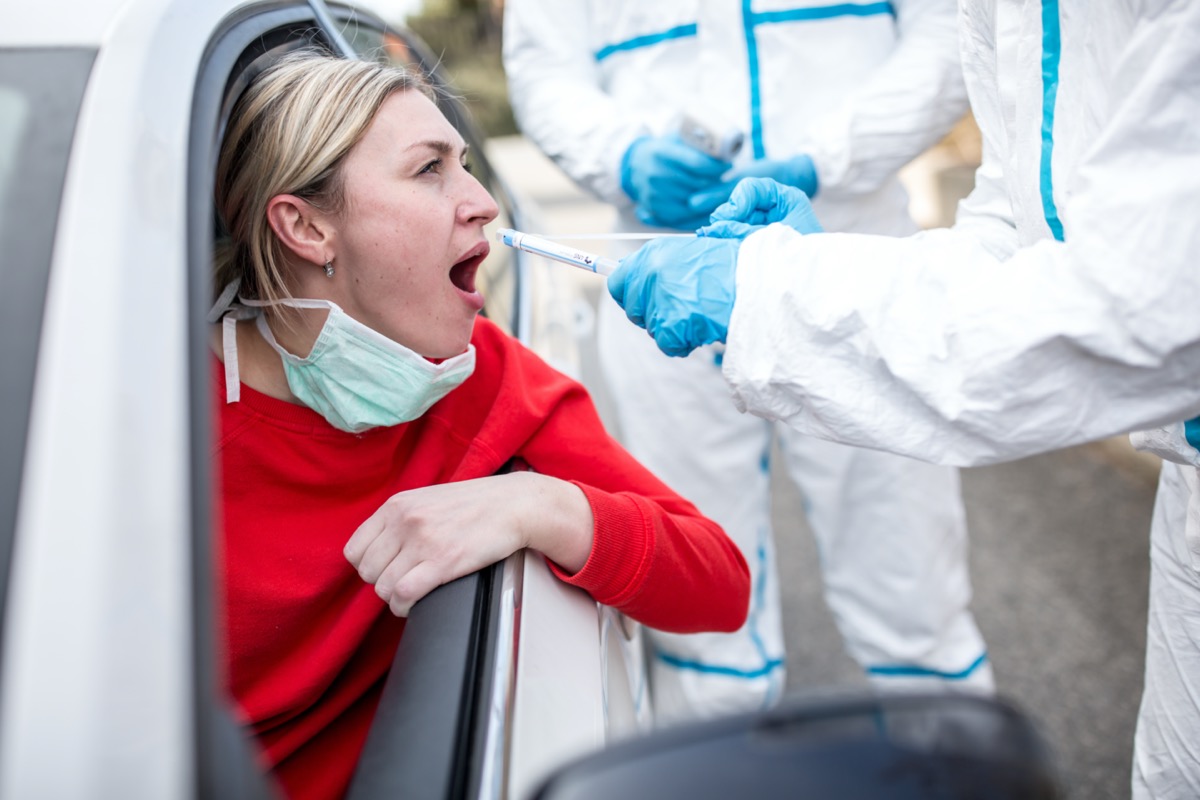 He brought up data again near the end of the interview: "I think one of the things we have to do is be humble enough and modest enough to look at the data and say, we have 214,000 deaths and 7.7 million infections we got to do better than that."
As for yourself, do everything you can to prevent getting—and spreading—COVID-19 in the first place: Wear your face mask, get tested if you think you have coronavirus, avoid crowds (and bars, and house parties), practice social distancing, only run essential errands, wash your hands regularly, disinfect frequently touched surfaces, and to get through this pandemic at your healthiest, don't miss these 35 Places You're Most Likely to Catch COVID.
Alek Korab
Alek Korab is a Co-Founder and Managing Editor of the ETNT Health channel on Eat This, Not That!
Read more about Alek