Dr. Fauci's Places to Never Go
There's risk of catching COVID wherever people are, but certain places are more dangerous than others.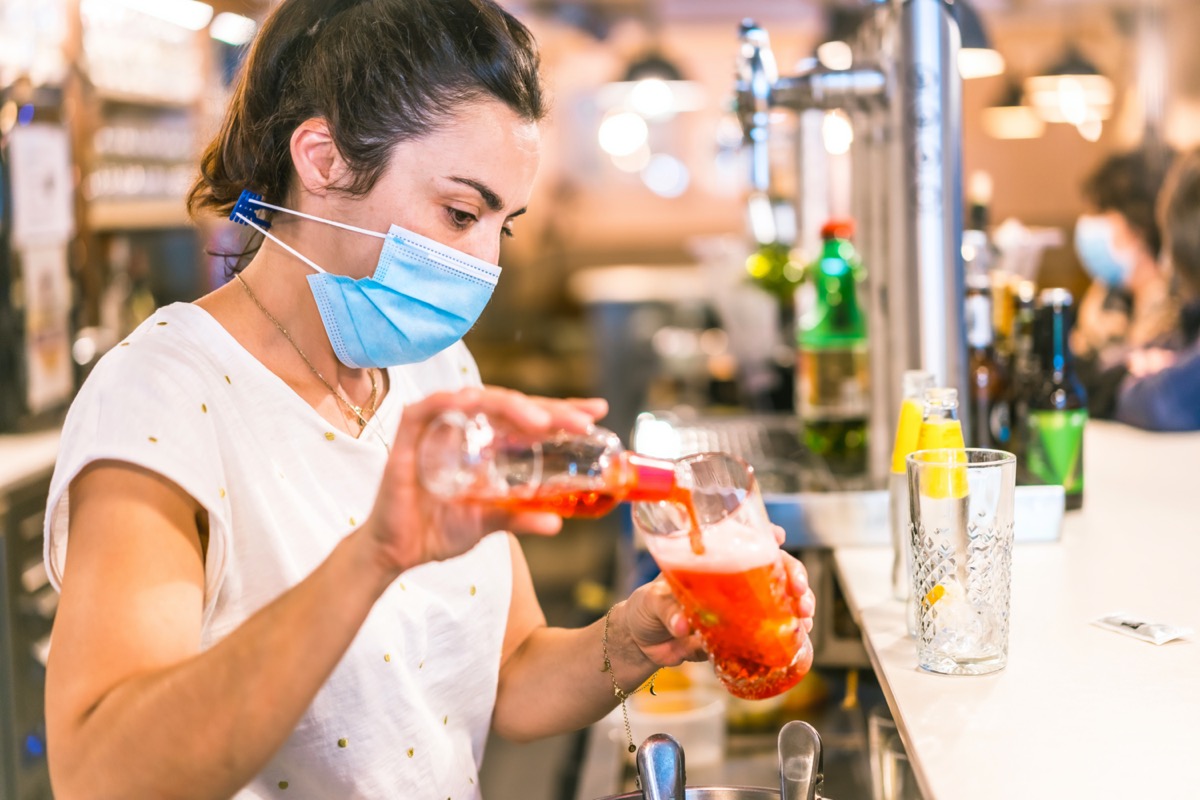 With COVID-related deaths topping 215,000 in America, the risk-reward calculus must be made before you go anywhere: Is it worth it, if you might catch coronavirus? Dr. Anthony Fauci, the director of the National Institute of Allergy and Infectious Diseases, says not all places are equal and some have way more risk. Read on, and to ensure your health and the health of others, don't miss these Sure Signs You've Already Had Coronavirus.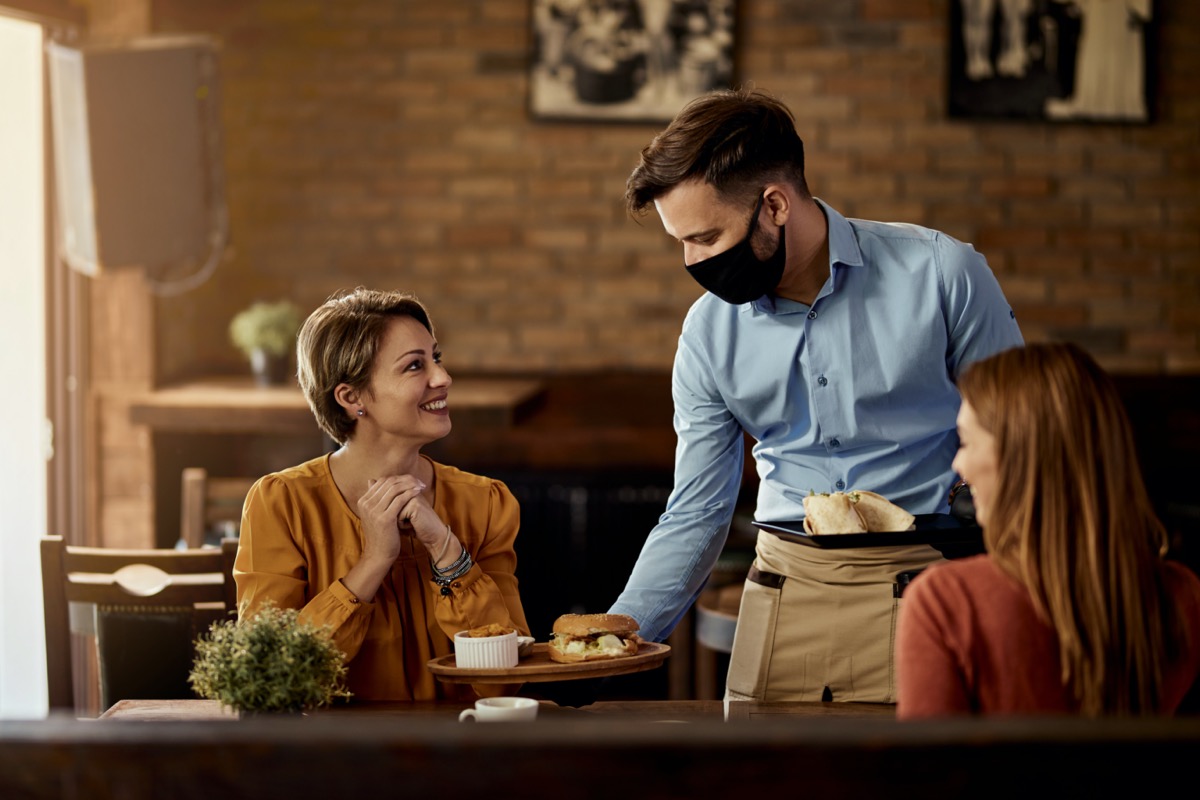 "That is very concerning to me," Fauci said of Florida's full reopening of restaurants two weeks back. "…When you're dealing with community spread and you have the kind of congregate setting, where people get together, particularly without masks, you're really asking for trouble….Now is the time, actually, to double down"—on safety precautions— "a bit."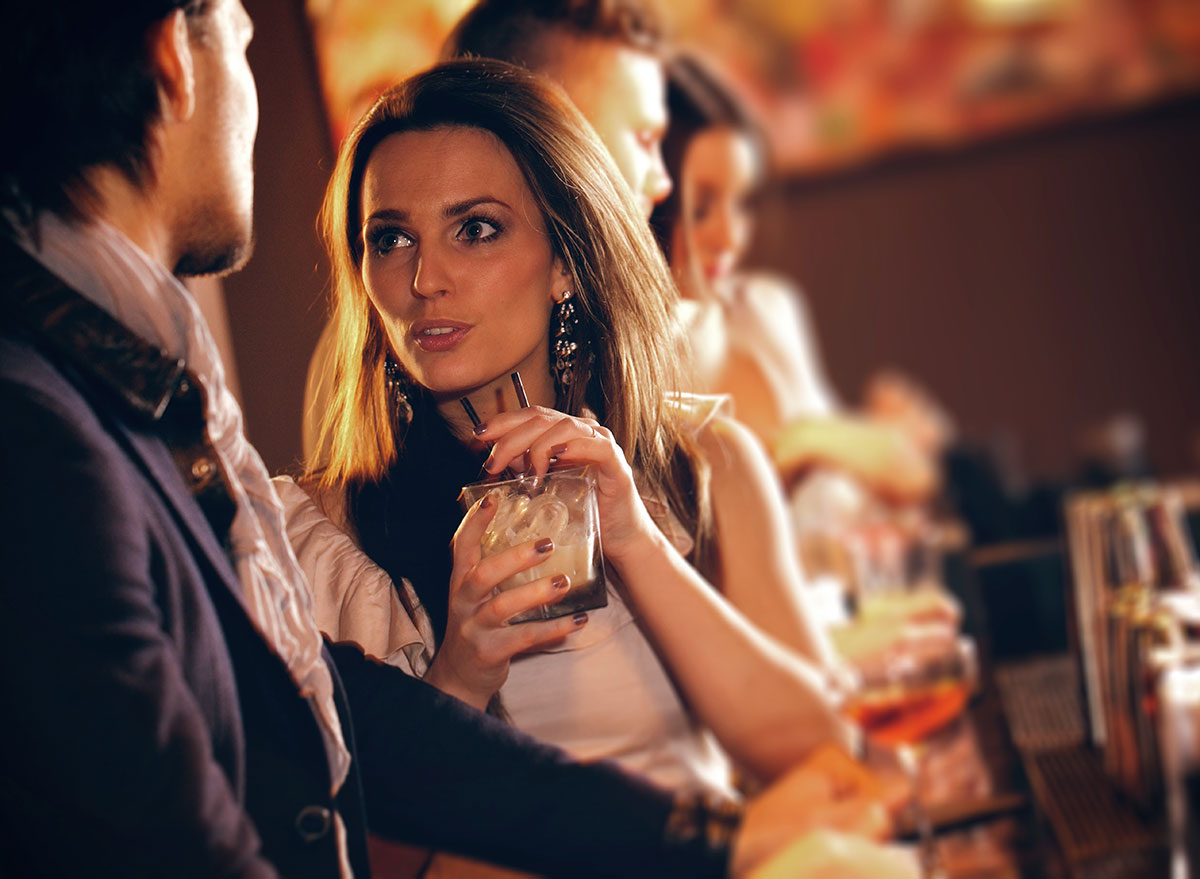 "Bars: really not good. Really not good," Fauci said during a US Senate committee hearing. "Congregation at a bar, inside, is bad news. We really got to stop that right now."
6254a4d1642c605c54bf1cab17d50f1e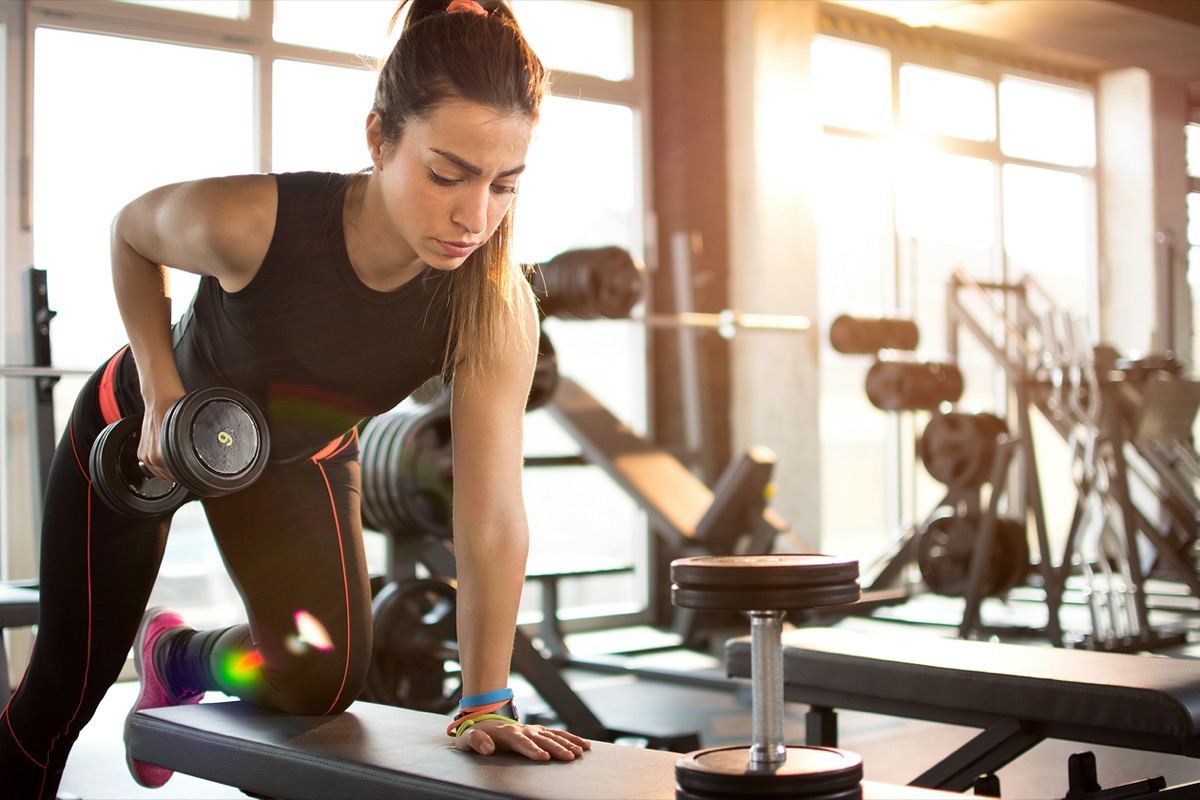 Why? Although many gyms have taken admirable precautions, Fauci said that if you look at the figures on the CDC website, "that's really telling." "It shows the … risk of different types of situations that give you a higher risk of transmissibility, and coming right out at you from the figure is restaurants, bars, and gyms," said Fauci. 
4
Indoors Anywhere Where People Congregate
"I would get as much outdoors as you possibly can," Fauci said in August. "If you look at the super spreader events that have occurred, I think it's incorrect to call people super spreaders. The event is super spread. They're almost always inside super spreader events—in nursing homes, meat-packing, prisons, choirs in churches, congregations of weddings and other social events where people get together. It's almost invariable. Nothing's 100%, but it's almost invariable that it's indoors. So when you are indoors, make sure you have a mask when you're outdoors, keep the mask on."
5
Being Outside is Always Better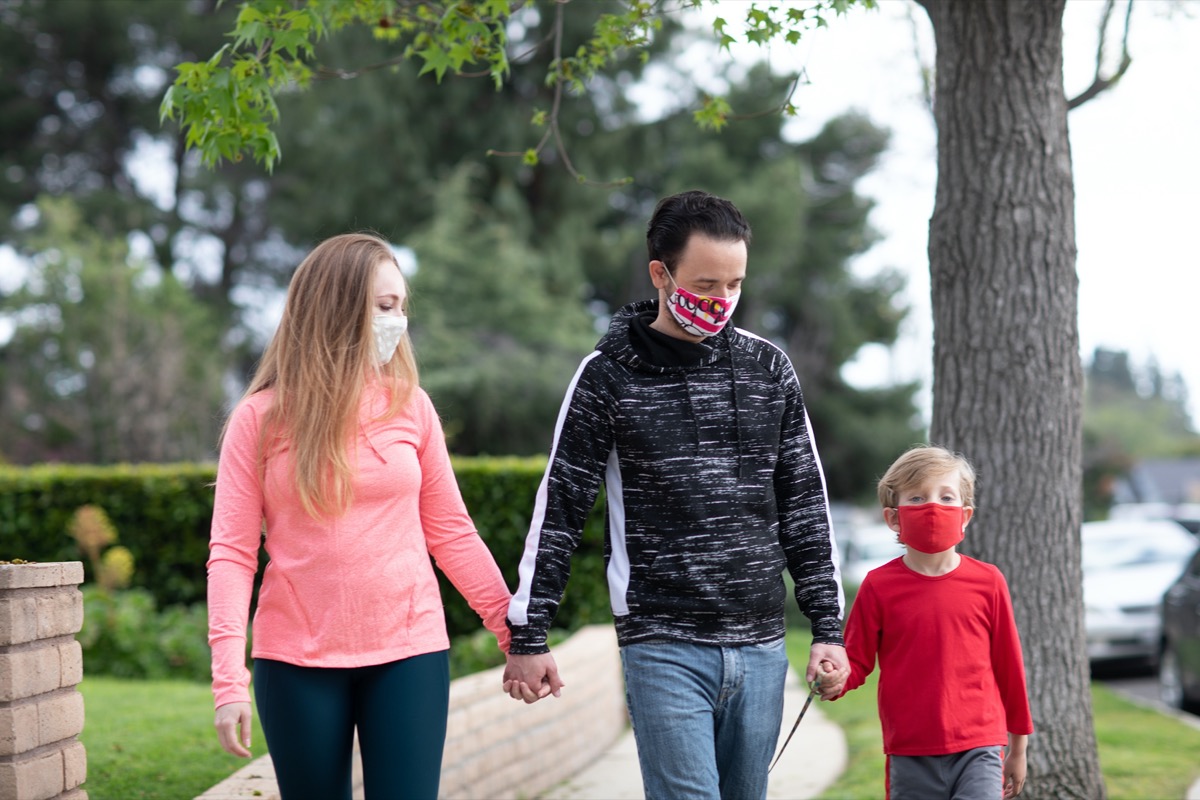 Being outside is "much less of a risk, but it is a risk, if you are congregating in a way where, for prolonged periods of time, you're really close together," Fauci told Hawaii Lt. Gov. Josh Green. "So you really have to strike a delicate balance."
6
Outdoors Without a Mask Can Be Risky, Too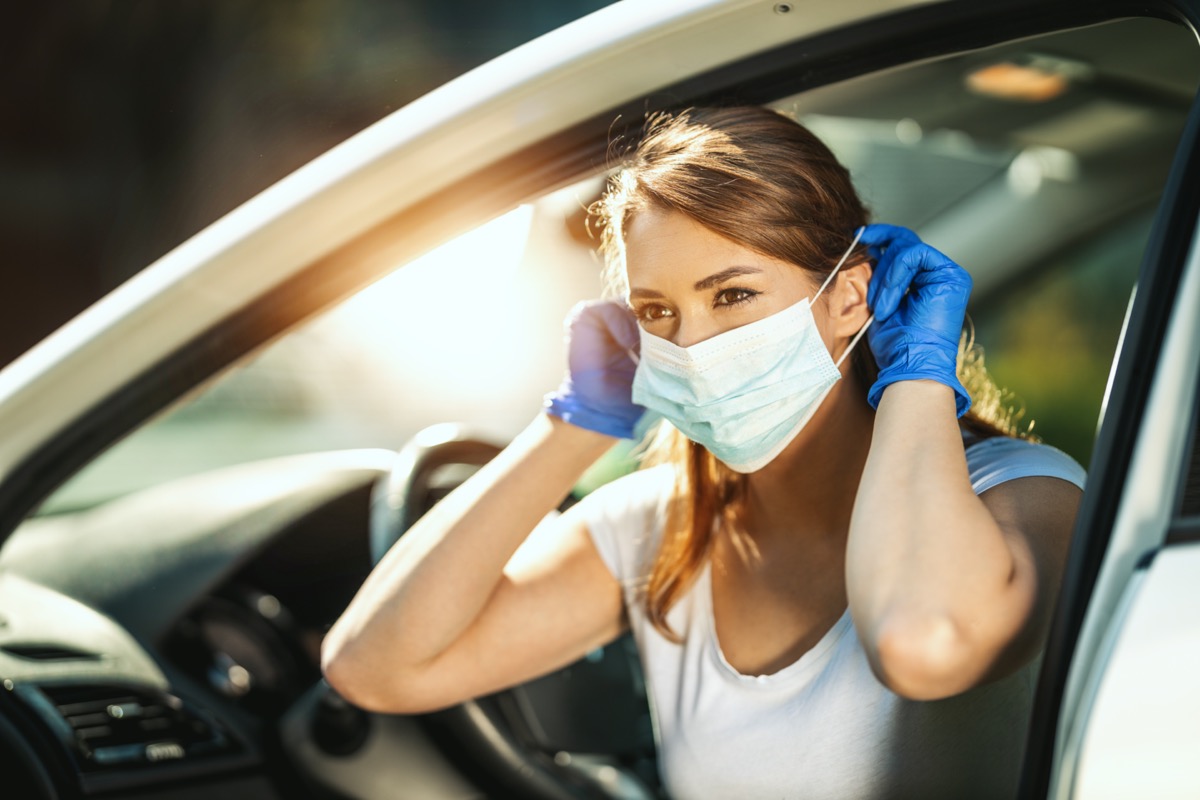 Fauci had advice about what to do if you're congregating outside. "If you separate into almost like pods of people that you know are being careful — maybe people who have been tested, you know they're negative, you know they're not being reckless — and stay with them, but not all over them," Fauci said. "You could be separated by a fair amount." Say, you were at the beach: "Obviously you're not want to be wearing a mask when you jump in the water. Swim around, have fun. But when you come out, when you're congregating, put a mask on." And to get through this pandemic at your healthiest, don't miss these 35 Places You're Most Likely to Catch COVID.
Alek Korab
Alek Korab is a Co-Founder and Managing Editor of the ETNT Health channel on Eat This, Not That!
Read more about Alek