This Fast-Food Chain's New Coffee Packs 20% More Caffeine
Dunkin' is rolling out three new drinks, one of which is bound to give you an extra boost of energy.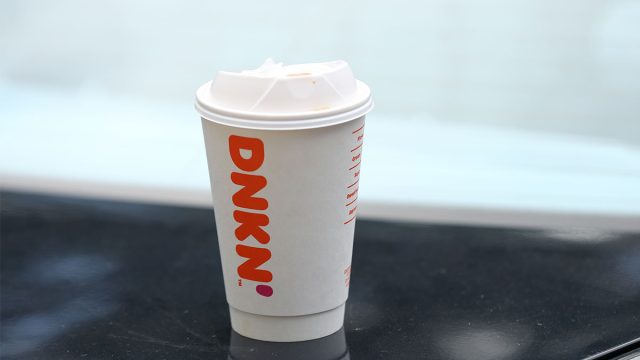 This just in: Dunkin' is ringing in the new year with three new coffee drinks, one of which packs more caffeine for less cash—but only for a limited time.
Starting tomorrow, the fast-food chain will begin offering a cup of joe that boasts 20% more caffeine than its standard drip coffee. Aptly named Extra Charged Coffee, the beverage gets that extra boost of caffeine from green coffee extract. You can test out a medium-size cup of the energizing coffee drink for yourself—either served piping hot or iced for $2, but only until Jan. 26. (Related: McDonald's Is Making These 8 Major Upgrades.)
In addition, the beloved breakfast spot is rolling out two new bold coffee blends: Dunkin' Midnight and Explorer Batch. Dunkin' Midnight is the brand's darkest roast to date, "featuring a rich, smooth, full-bodied flavor, rounded out with notes of decadent cocoa and an intensely dark finish," according to the company. The coffee drink will be a new permanent menu item, and will also be available in decaf.
The Explorer Batch (which is true to its name) is only planning on sticking around for a short period of time. The medium roast coffee is fit for the person who craves something adventurous and out of the ordinary—aka, most of us after 2020. Made with beans sourced from Colombia, Ethiopia, Guatemala, and Sumatra, and featuring dark berry notes with a smoky finish, the blend is the first of Dunkin's new Limited Batch Series. What this means? You can expect to see more limited-time coffees appear in stores throughout 2021.
For more coffee content, be sure to check out 10 Coffee Hacks for Weight Loss, According to Registered Dietitians.
Cheyenne Buckingham is the news editor of
Read more