5 Early Signs of Alzheimer's, as FDA Approves New Drug to Combat it
Here are the most common signs of Alzheimer's, according to experts.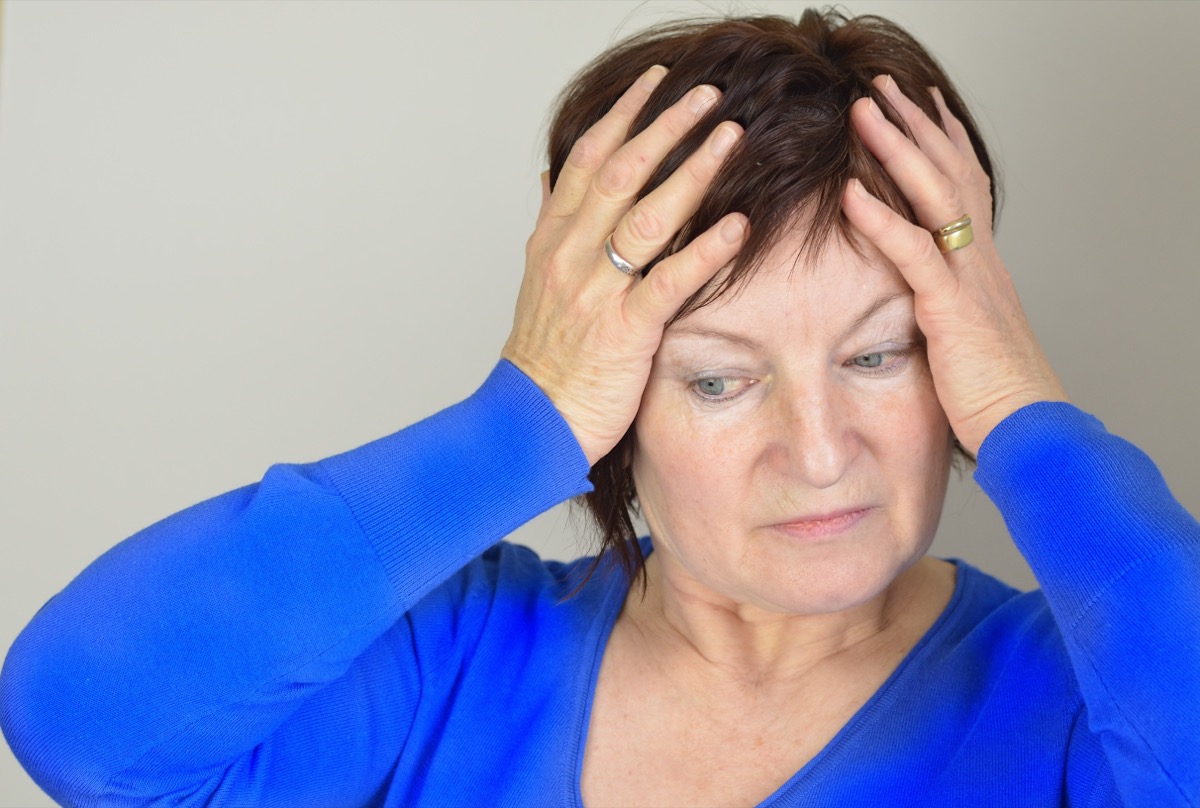 The FDA has granted accelerated approval for Eisai/Biogen's new Alzheimer's drug Leqembi, the second of a new category of medications targeting the "fundamental pathophysiology" of Alzheimer's disease. Eisai/Biogen previously launched controversial Alzheimer's drug Aduhlem (aducanumab) in 2021 to widespread criticism regarding the medication's price, efficacy, and safety. Leqembi could be massively profitable with a list price of $26,500 per year. "Patients at an early stage of the disease and their caregivers can now consider a new treatment option with their doctors. Our focus now is on the path forward, working alongside Eisai with the goal of making Leqemi available to patients who may benefit from this treatment as soon as possible," says Christopher A. Viehbacher, President and Chief Executive Officer of Biogen.
"Upon receiving this Accelerated Approval, we will focus on providing important information on proper usage of Leqembi to healthcare professionals," says Haruo Naito, Eisai's Chief Executive Officer. "Eisai will also engage with various payers to provide access to Leqembi, offer a patient support program, and will do its utmost to complete submission for traditional approval as soon as possible to serve more people living with early Alzheimer's disease."
"Leqembi was approved using the Accelerated Approval pathway, under which the FDA may approve drugs for serious conditions where there is an unmet medical need and a drug is shown to have an effect on a surrogate endpoint that is reasonably likely to predict a clinical benefit to patients. The results of a Phase 3 randomized, controlled clinical trial to confirm the drug's clinical benefit have recently been reported and the agency anticipates receiving the data soon," the FDA says. "Alzheimer's disease immeasurably incapacitates the lives of those who suffer from it and has devastating effects on their loved ones," says Billy Dunn, MD, director of the Office of Neuroscience in the FDA's Center for Drug Evaluation and Research. "This treatment option is the latest therapy to target and affect the underlying disease process of Alzheimer's, instead of only treating the symptoms of the disease." 
Here are five early signs of Alzheimer's according to doctors. Read on—and to ensure your health and the health of others, don't miss these Sure Signs You've Already Had COVID.
1
Memory Loss and Confusion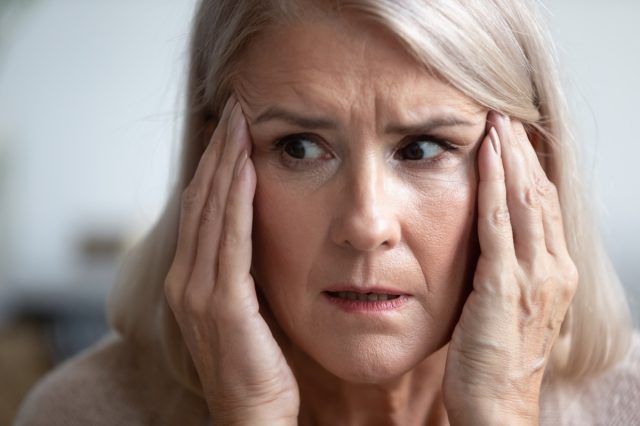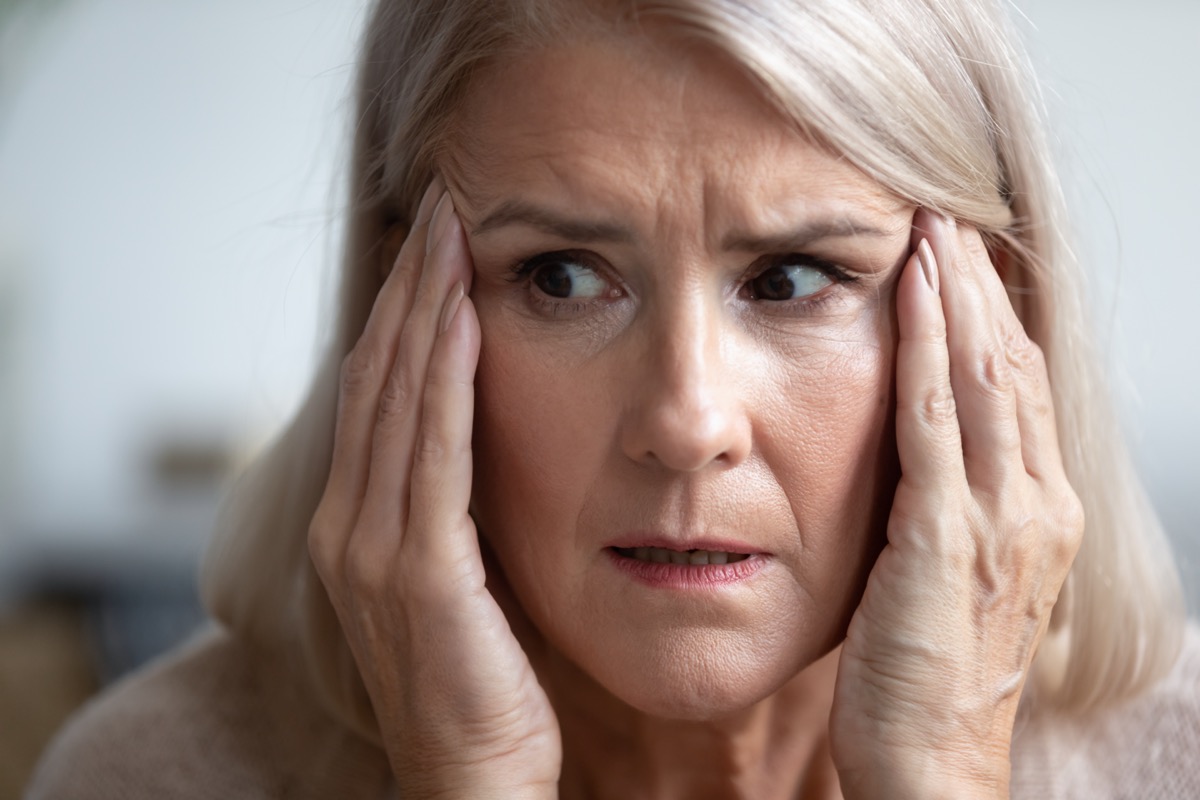 Memory loss and confusion are two of the most common signs of Alzheimer's disease. "Everyone is at risk because age is the biggest risk factor," says neuropsychiatrist Brian Appleby, MD. "The frequency of it increases significantly after age 65. One-third of people older than age 85 will experience it. Alzheimer's disease is a progressive brain disease that causes progressive memory loss and decline in daily function. In most cases, it's not the patient who picks up on it because it's hard to remember what you don't remember. Especially in the older population, a loved one usually picks up on it first."
"The early signs can vary greatly, so be aware of any of the following: difficulty communicating, word finding, challenges handling complex tasks, withdrawal, lack of concentration, or an inability to plan or organize," says Douglas Scharre, MD. "The earlier we diagnose a patient, the better the options we have to treat their symptoms. We have numerous treatments that can slow cognitive decline, but they're more effective the sooner we can begin deploying them."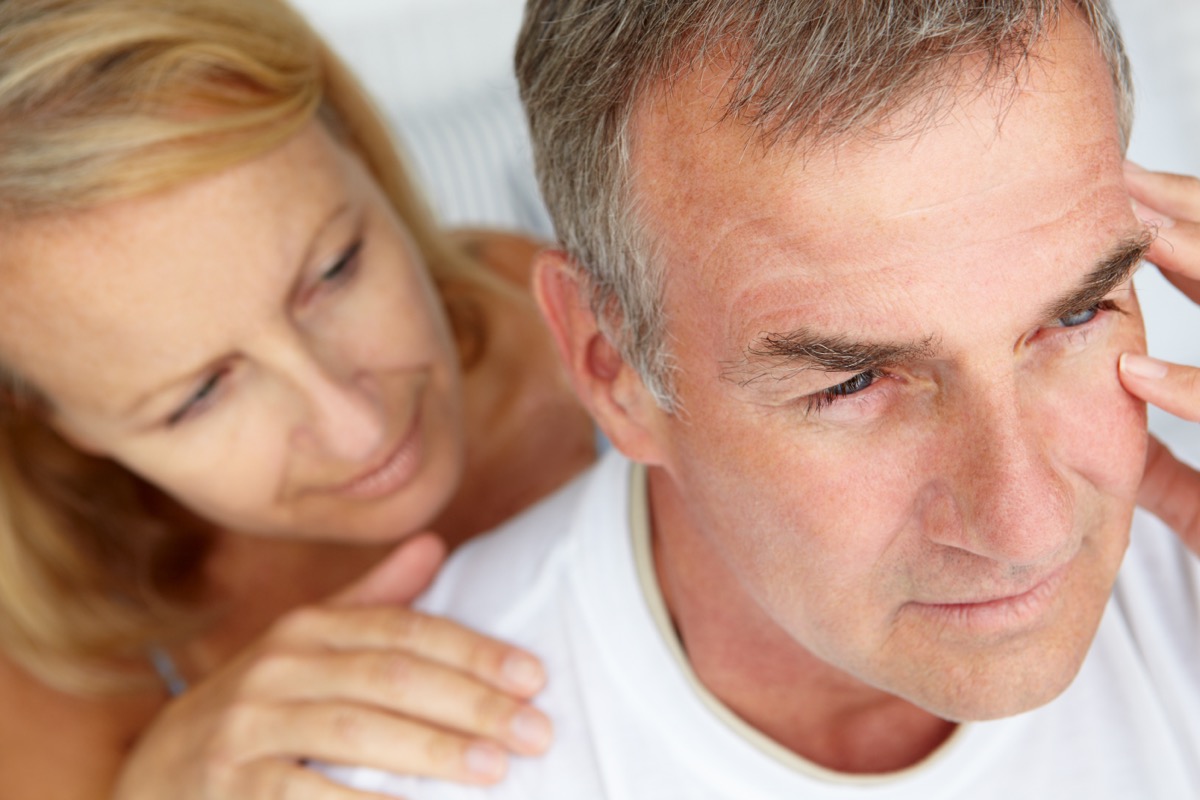 Poor judgment is another common sign of early Alzheimer's, for example with finances. Many older people may live apart from children or loved ones who would notice if bills aren't being paid or strange spending is happening. "That financial decision-making safety net may have been weakened," says Carole Roan Gresenz, interim dean at Georgetown University's School of Nursing and Health Studies. "We haven't been able to visit, and while technology can provide some help, it's not the same … as sitting next to people and reviewing their checking account with them."
Often, serious financial issues can be the first warning sign of cognitive decline. "It's not uncommon at all for us to hear that one of the first signs that families become aware of is around a person's financial dealings," says Beth Kallmyer, vice president for care and support at the Alzheimer's Association.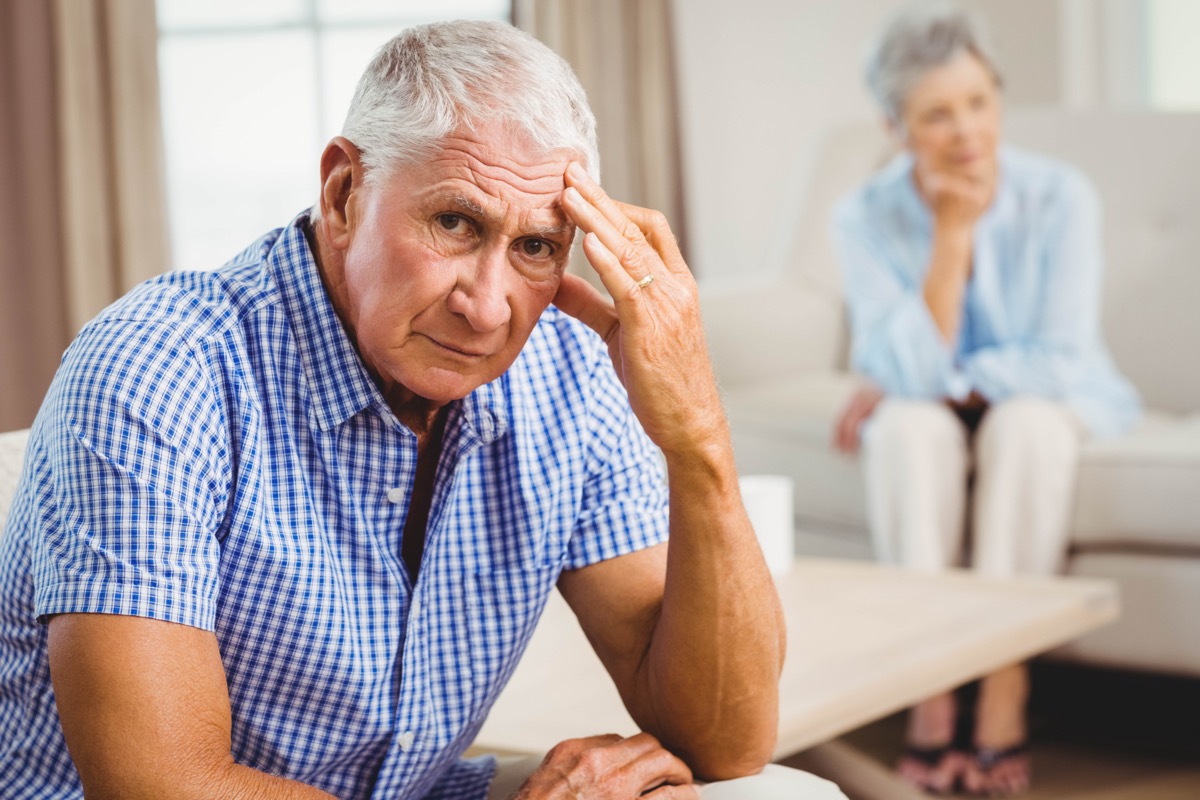 Language issues, both verbal and written, is another sign of Alzheimer's. "In Alzheimer's disease, the most common cause of dementia, language functioning may be relatively spared in the early stages of the disease, but it is likely to decline substantially in the mid to late stages," says the University of California San Francisco Memory and Aging Center.  "People with AD often have difficulty with language expression, word fluency and naming objects. 
"Syntax and comprehension of language are generally preserved in the early stages, however, in the later stages, speech may become halting due to word-finding difficulties. In other words, patients have great difficulty speaking in full sentences because of the effort that is required to find the right words. Writing skills may often be compromised. Speech comprehension may be significantly impaired during the end-stage of the disease."
Constantly misplacing things could be a sign of Alzheimer's. "We all misplace things. And yes, on a busy morning we may even put the cornflakes box in the refrigerator if we're moving too fast," says Johns Hopkins Medicine. "It's normal to put things in the wrong spot, and it's normal to catch the mistake or retrace our steps to find the keys sitting on top of today's stack of mail. What's not: Being unable to figure out where lost belongings might be, putting things in more and more unusual places and starting to suspect—without evidence—that people have stolen your missing possessions."
5
Difficulty With Familiar Tasks and Disorientation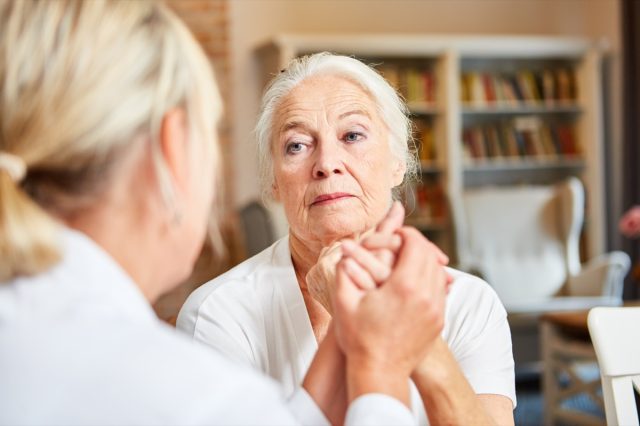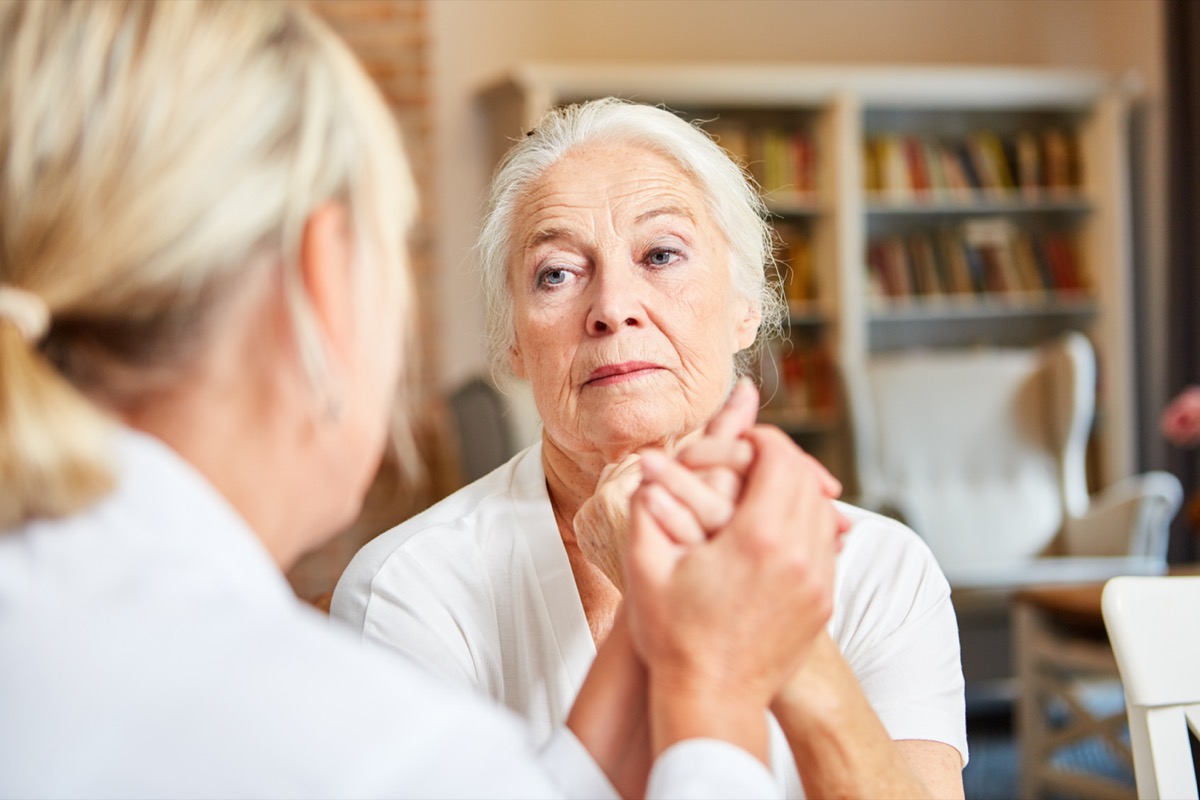 Disorientation and difficulty with familiar tasks is another sign of Alzheimer's. "If you used to balance your bank accounts to the penny and now you've lost track of where your household money is going, bills have not been paid and as a result electricity or phone service has been turned off. Similarly, you feel lost and overwhelmed making, or even worse, being unable to make, Thanksgiving pumpkin pie with your favorite longtime recipe, it may be a sign of early brain changes," says Johns Hopkins geriatrician Sevil Yasar, MD, PhD.6254a4d1642c605c54bf1cab17d50f1e
"The real issue with AD is perception of time," says Lisa P. Gwyther, co-author of The Alzheimer's Action Plan: A Family Guide. "Five minutes can seem like five hours for someone with AD, so a husband may think his wife has been gone for hours or even weeks, even if it's just been a few minutes, or he might tell his grandchild that he hasn't seen him in five years, even though he just saw them yesterday."
Ferozan Mast
Ferozan Mast is a science, health and wellness writer with a passion for making science and research-backed information accessible to a general audience.
Read more about Ferozan