The One Habit That Drastically Reduces Your Risk of Diabetes
Here's another reason to clean the clutter off your treadmill.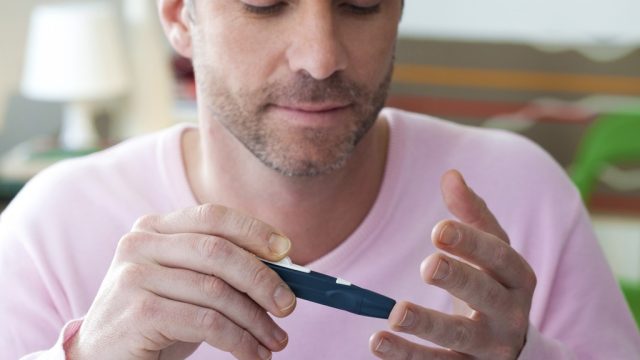 We all know that exercise can help you burn fat faster, build muscle, and even switch your mood from gloomy to sunny. But did you know that it can also reduce your risk of developing diabetes? According to a new study published in the journal Experimental Physiology, just a half hour of moderate physical activity for five days a week could prevent the incurable disease that plagues more than 29 million Americans.
To come to this finding, Integrative Muscle Metabolism Laboratory researchers split mice into two groups of mice which were both fed a high-fat diet that mirrored the typical American diet. One of the mice groups was genetically engineered to have a higher quantity of mitochondria (the cell structures that convert glucose and fat to energy) while the second group was not genetically modified. One group remained sedentary while the other was permitted to exercise. The research showed that physical activity protected against insulin resistance similarly in both the genetically engineered and normal mice.
The findings show that working out, without any diet changes, can up mitochondria quality. And this study suggests that mitochondrial quality is more important than quantity when it comes to combating precursors to diabetes (insulin resistance and prediabetes) and diabetes.
"For now, physical activity is the greatest protection, but further research may enable us to prevent and treat insulin resistance, and subsequent diabetes, more effectively," said lead researcher Megan E. Rosa-Caldwell and doctoral student at University of Arkansas. After you break a sweat at the gym, find out which fare you should fuel up with in this report on 26 Best and Worst Foods For Diabetics.