20 People Who Have Battled Cancer—And Beat It
From Robert De Niro to Robin Roberts, discover how the famous folk fought back.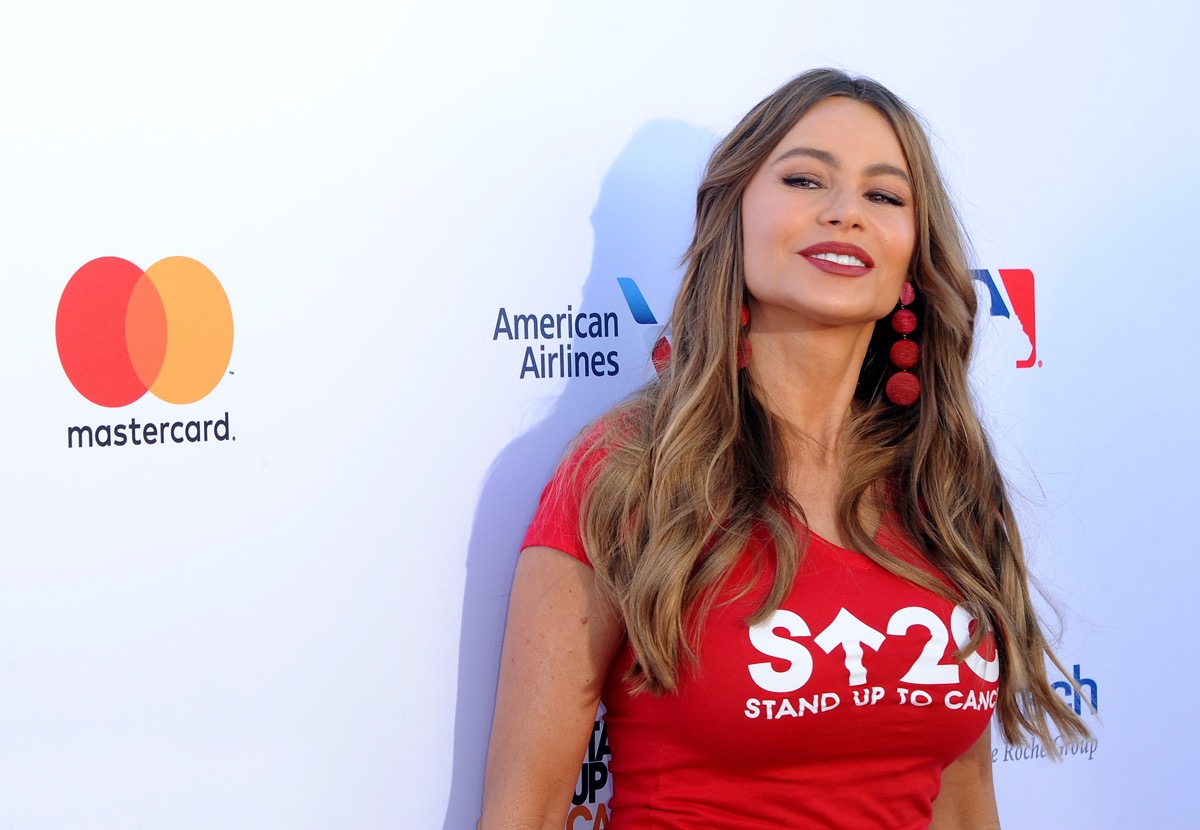 Celebs! As the gossip magazines say, they're just like us! They go to Starbucks. They wear sweatpants. And yes, they even get cancer. The lucky ones beat it.
According to the National Cancer Institute, an estimated 1,735,350 new cases of cancer are diagnosed and 609,640 lives are lost in the United States every year. While cancer rates vary in regards to gender, race, and geographic location, nobody is immune to a cancer diagnosis—even celebrities, athletes, and politicians. Over the years many public figures have opened up about their cancer diagnosis, treatment, and recovery, inspiring so many people to be proactive about their health. 
Here are 20 people who have battled cancer and beat it.
Christina Applegate: Breast Cancer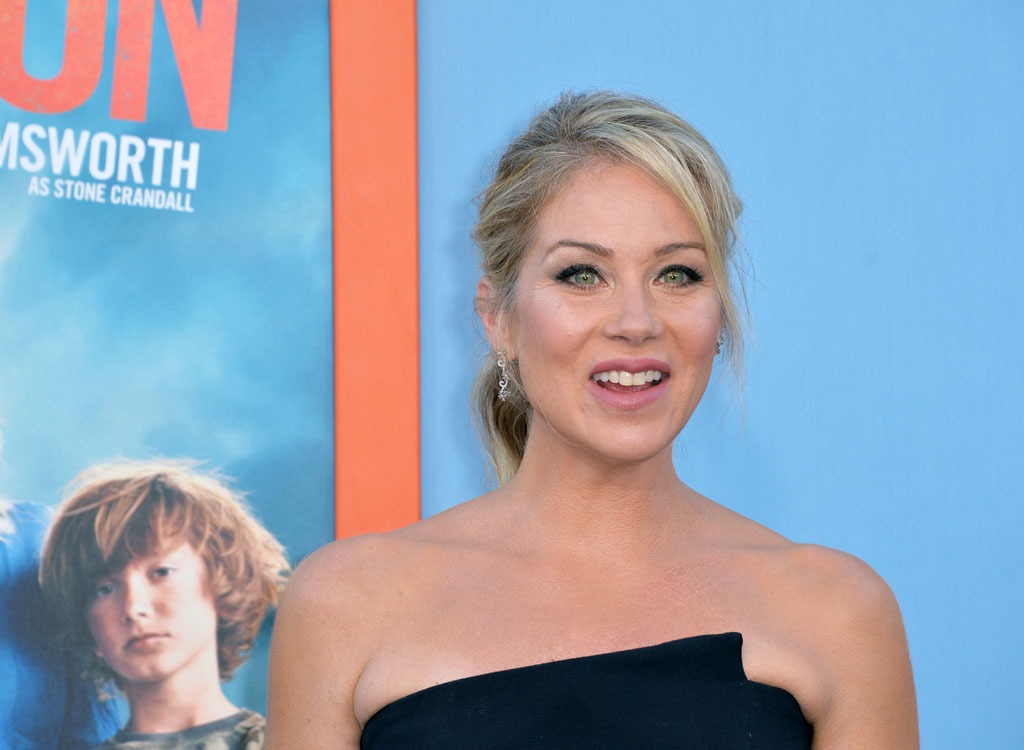 According to the Mayo Clinic, five to ten percent of breast cancers are linked to genetic mutations—BRCA1 and BRCA2—passed multi-generationally through families. Angelina Jolie famously got a double mastectomy because she tested positive. And Christina Applegate, a carrier of the BRCA gene, was diagnosed with breast cancer in 2008, opting to have both breasts removed in a double mastectomy. The Married…with Children and Dead to Me actress soon after launched Right Action for Women, a charity that helps provide financial assistance to high-risk women who can't afford proper breast cancer testing.
Giuliana Rancic: Breast Cancer
The E! News personality underwent a double mastectomy in 2012. She courageously shared her breast cancer, and subsequent fertility struggles with the public. She went on to partner with breast cancer nonprofit Bright Pink for her Fab-U-Wish initiative, wish helps women battling breast and ovarian cancer feel "fabulous." "Confidence and optimism are critical factors in surviving breast cancer and thriving thereafter," she explains. She celebrated five years of being cancer-free in 2016. 6254a4d1642c605c54bf1cab17d50f1e
Kathy Bates: Ovarian and Breast Cancer
Misery star Kathy Bates is a survivor of both ovarian cancer and breast cancer. In 2003 she was diagnosed with stage 1 ovarian cancer. Less than a decade after successfully beating it, in 2012 she announced to the world via Twitter that she had undergone a double mastectomy. Her biggest piece of advice to others? "Quit taking the damn selfies and worrying about what you look like," she told People in 2018. "Instead, keep everything working and in good order."
4
Sharon Osbourne: Breast Cancer
Stage 3 colon cancer survivor and reality show star Sharon Osbourne opted to have a double mastectomy in 2012, as she was a carrier of the BRCA gene. "I didn't want to take the pressure of every time I would feel a pain or anything, I would be 'this is it, this is it!'" she told CBS This Morning. "And when you have the gene, you have to have mammograms more, so it's like, 'No, I can't take it.'"
5
Kylie Minogue: Breast Cancer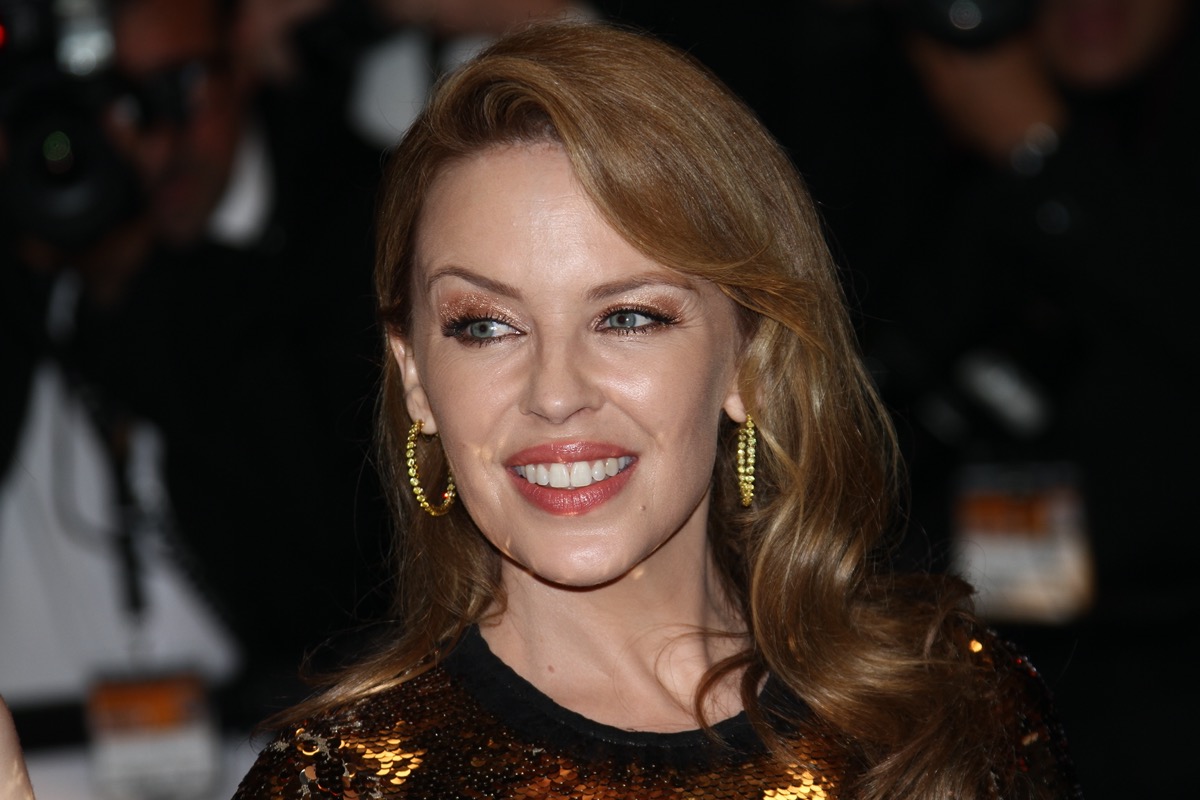 In 2005, Kylie Minogue was diagnosed with early stage breast cancer at the age of 36. She opted to undergo a lumpectomy, partial mastectomy and chemotherapy. "Early diagnosis and prompt treatment is the key for any woman diagnosed with breast cancer," she has said about the disease. Apparently the Kylie effect had a positive public impact. Research has shown her willingness to share her struggle resulted in a 20-fold increase in Australian women going in for breast screenings.
Diane Keaton: Skin Cancer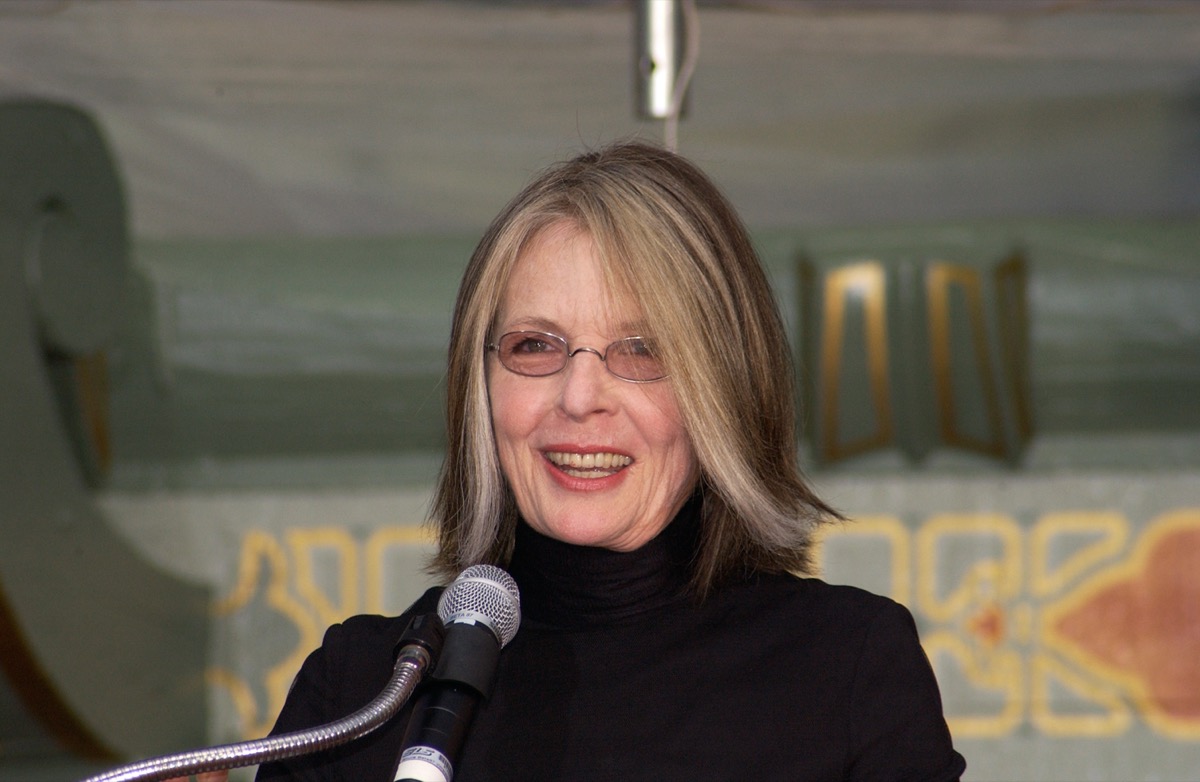 Diane Keaton is a two-time skin cancer survivor and was first diagnosed with basal cell carcinoma at age 21. "It's a family history," Keaton told the Los Angeles Times about skin cancer. "I remember my Auntie Martha had skin cancer so bad they removed her nose. My father had basal skin cancer and my brother had it. It's tricky with this skin cancer. That's why you've got to put the sunblock on."
Shannen Doherty: Breast Cancer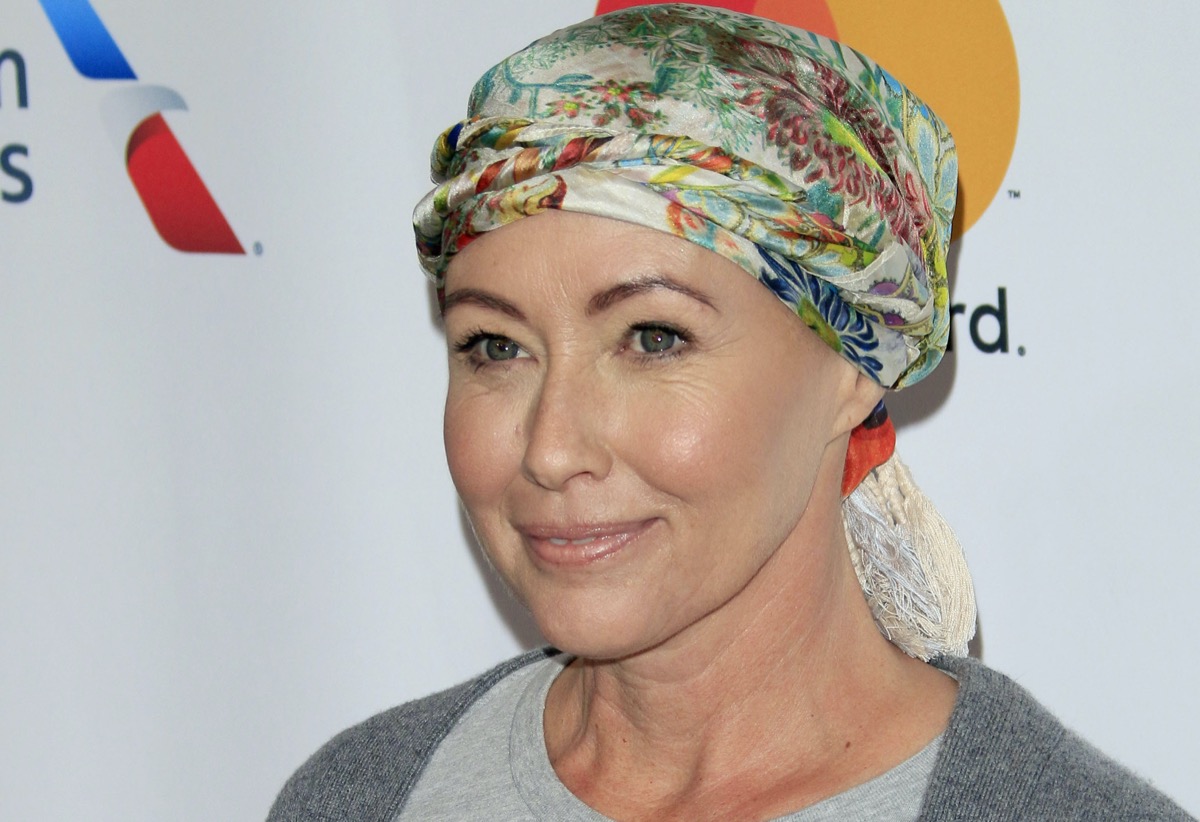 In August 2015, 90210 star Shannen Doherty revealed to People that she was undergoing treatment for breast cancer. "I am continuing to eat right, exercise and stay very positive about my life," she continued. "I am thankful to my family, friends and doctors for their support and, of course, my fans who have stood by me." Currently in remission, the actress admits her journey is far from over. However, in the end it made her a stronger person. "As brutal as it was, cancer was a gift," she told Health. "It opened me up, it taught me about myself, and it changed me as a human being forever."
8
Hoda Kotb: Breast Cancer
Today Show host Hota Kotb underwent a mastectomy and reconstruction after doctors discovered a malignant lump in one of her breasts in 2007. Instead of keeping her health crisis a secret, she video documented the entire experience and shared it with her viewers. She continues to educate the world about breast cancer, helping women around the world deal with the aftermath, not only with her involvement in many breast cancer charities, but also through writing inspiration books about it. "Cancer shaped me, but it did not define me. It's part of me, but not all of me," she recently said at the Breast Cancer Research Foundation's symposium and luncheon in New York.
Michael Douglas: Oral Cancer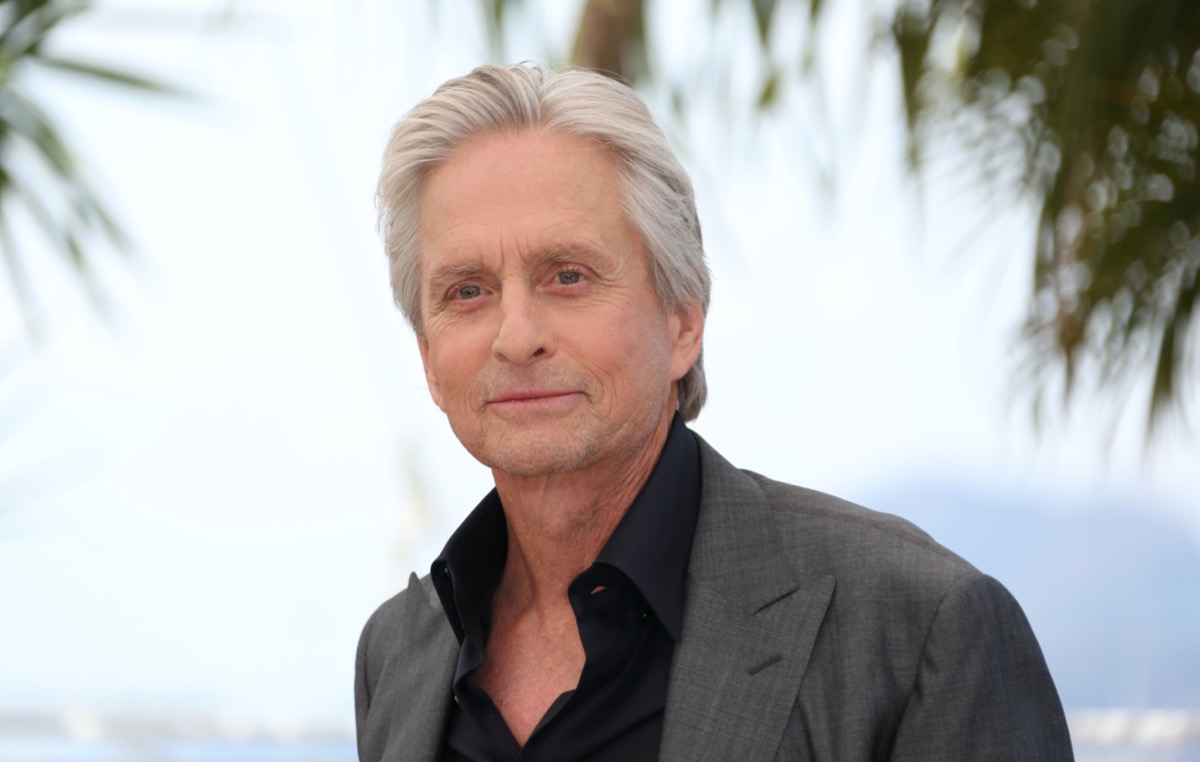 Michael Douglas educated the world about the dangers of unprotected oral sex, when he confessed that his oral cancer was likely caused by it. "This particular cancer is caused by HPV [human papillomavirus]," he told The Guardian. The actor also admitted that while he first claimed to have throat cancer, per his doctors advice, it was actually stage four tongue cancer. 
Robin Roberts: Breast Cancer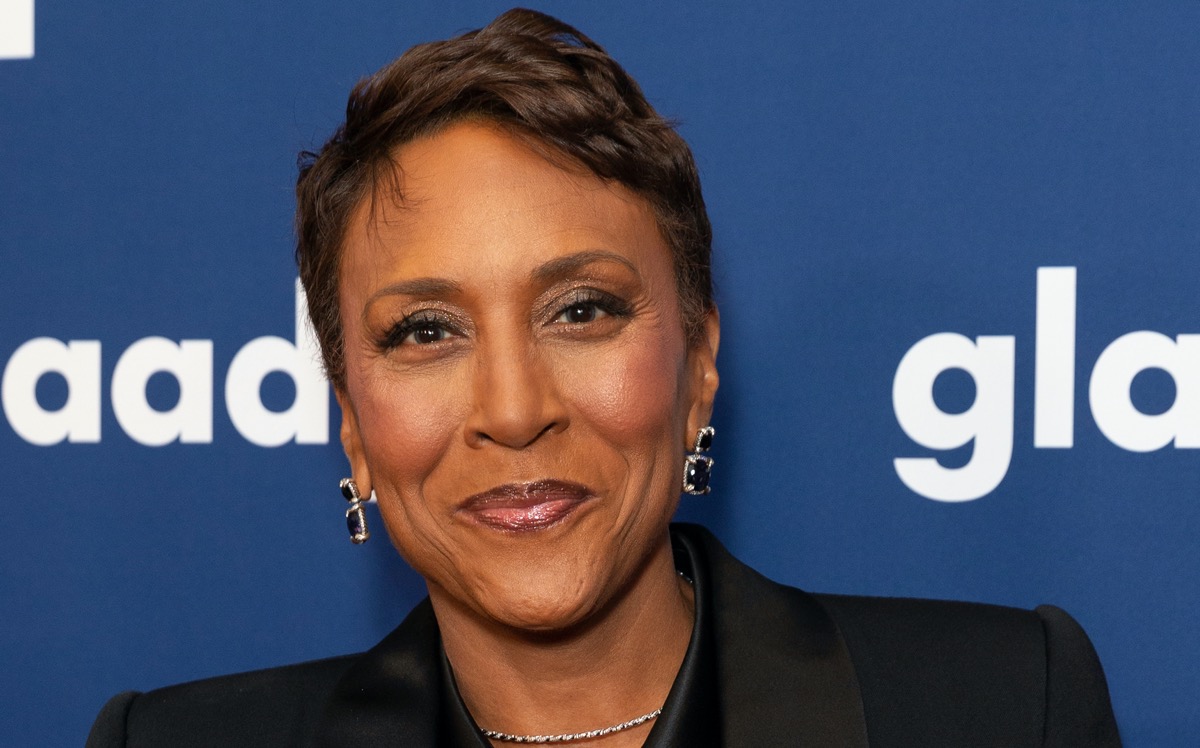 Good Morning America's co-anchor Robin Roberts was diagnosed with breast cancer in 2007. Then, in 2012, she was diagnosed with the rare and often fatal blood disorder myelodysplastic syndrome, which required a bone marrow transplant and chemotherapy. "I'm not going to be one of those people who says cancer was the best thing that happened to me," Roberts confessed to Parade. "No, cancer wasn't the best thing that happened to me, but fighting off two life-threatening illnesses taught me so much about who I am."
Ben Stiller: Prostate Cancer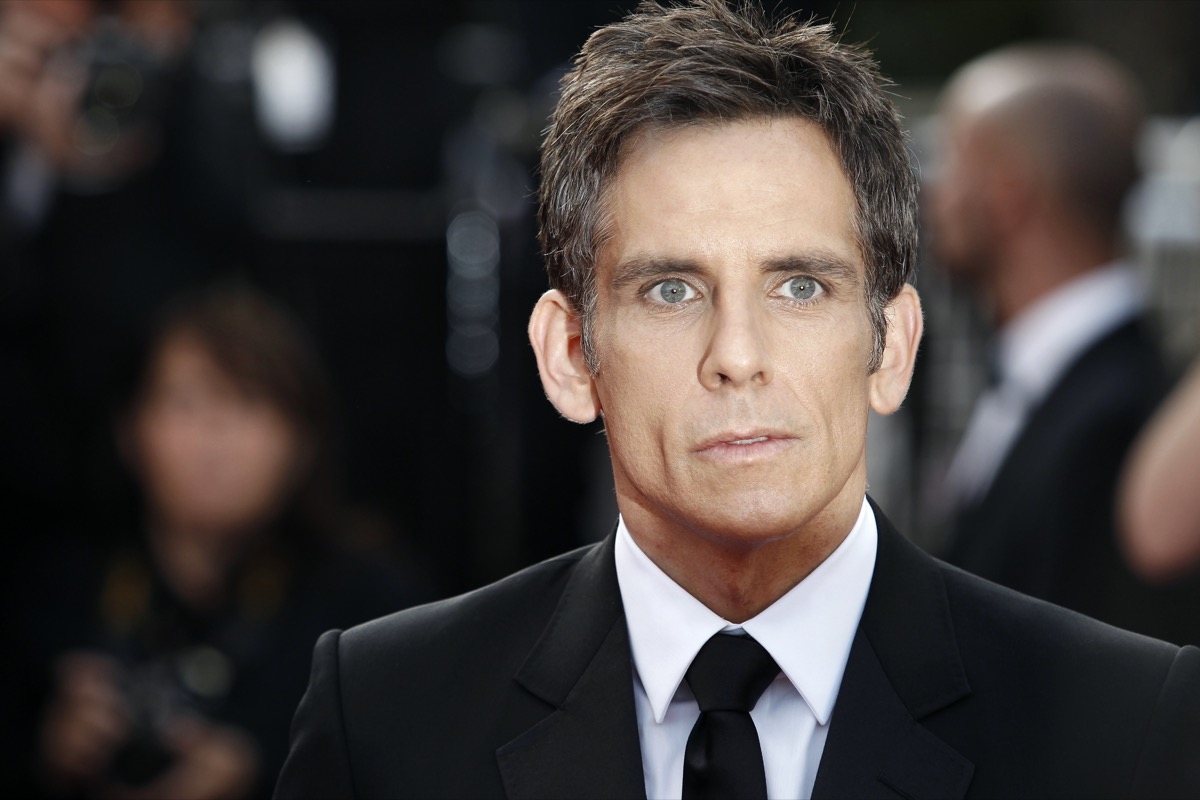 In 2016, Ben Stiller revealed that was a prostate cancer survivor. The Zoolander star was first diagnosed in June 2014 at the age of 48, telling Today he was "really fortunate that my course of treatment was basically an operation and that was it."
Fran Drescher: Uterine Cancer
After being misdiagnosed for two years by eight different doctors, The Nanny and UHF star Fran Drescher was diagnosed with uterine cancer (adenocarcinoma). She underwent an immediate hysterectomy. She later when on to write the book Cancer Schmancer in 2002 and started a movement by the same name. "Don't squander money on frivolous things, and then become penny wise when it comes to your health," she suggests. "Switch that logic around: Paying for health care should come first."
Colin Powell: Prostate Cancer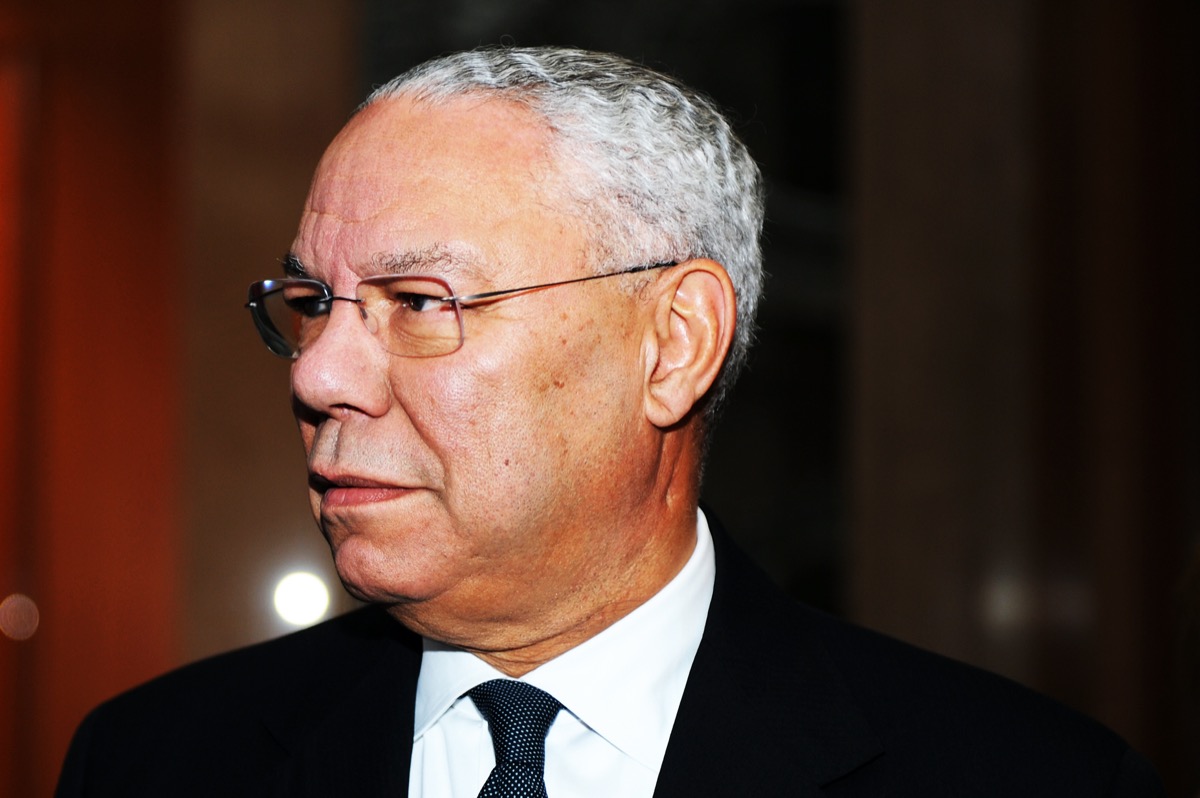 Colin Powell, the 65th United States Secretary of State, was diagnosed with prostate cancer at the age of 40 in 2003, opting to undergo a radical prostatectomy—a procedure that removes the entire prostate gland—instead of radiation. He announced his diagnosis the morning of the procedure, and has been cancer free ever since. 
Robert De Niro: Prostate Cancer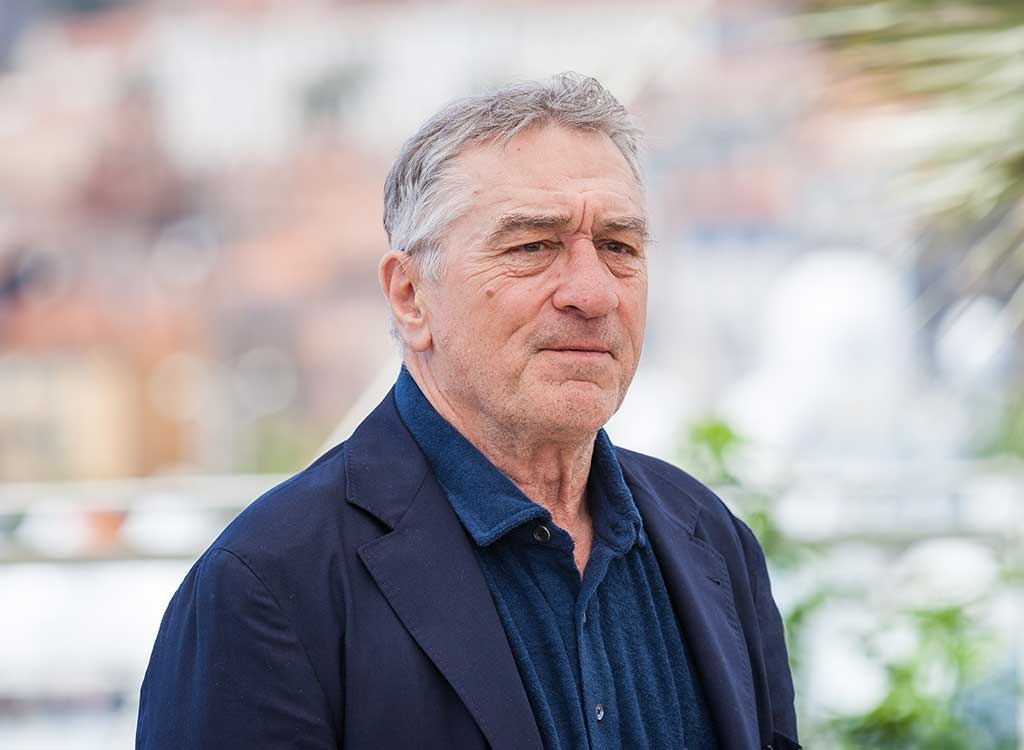 In 2003, Robert De Niro's rep revealed that he had been diagnosed with "early stage" prostate cancer. His treatment plan wasn't revealed but the Raging Bull and Irishman star made a full recovery. 
Hugh Jackman: Skin Cancer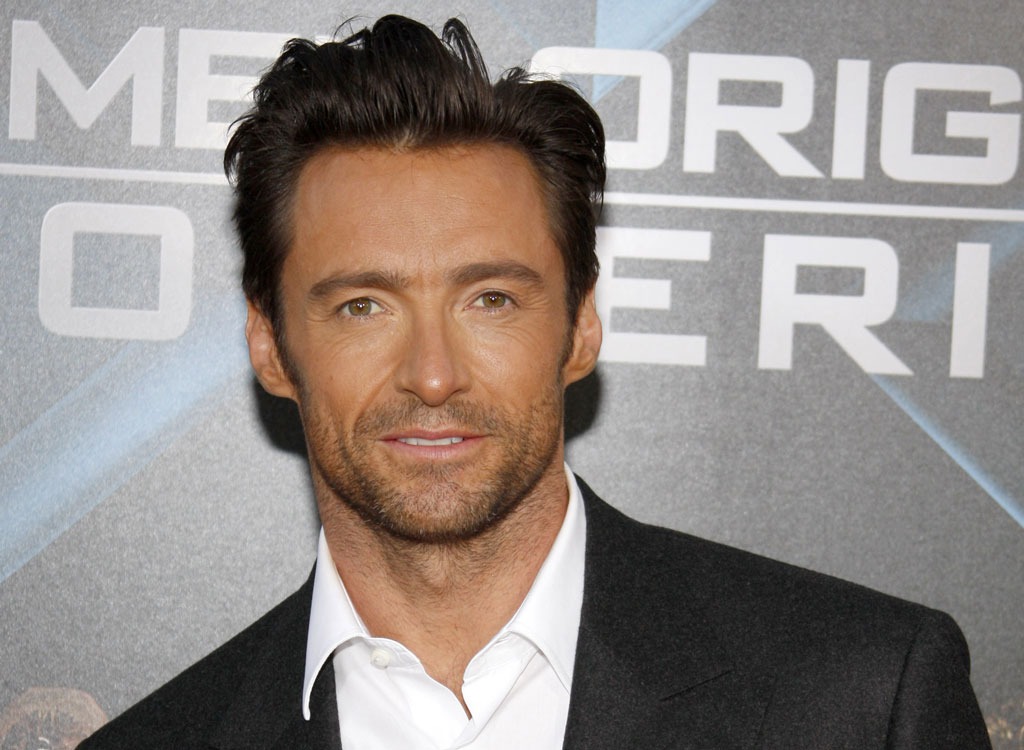 Hugh Jackman is very public about his struggles with skin cancer. In 2017 he revealed on Twitter that he had his sixth basal cell carcinoma (a common form of skin cancer) removed. "Thanks to frequent checks & amazing doctors, all's well," he wrote on Twitter, encouraging everyone to wear sunscreen. 
Jane Fonda: Breast Cancer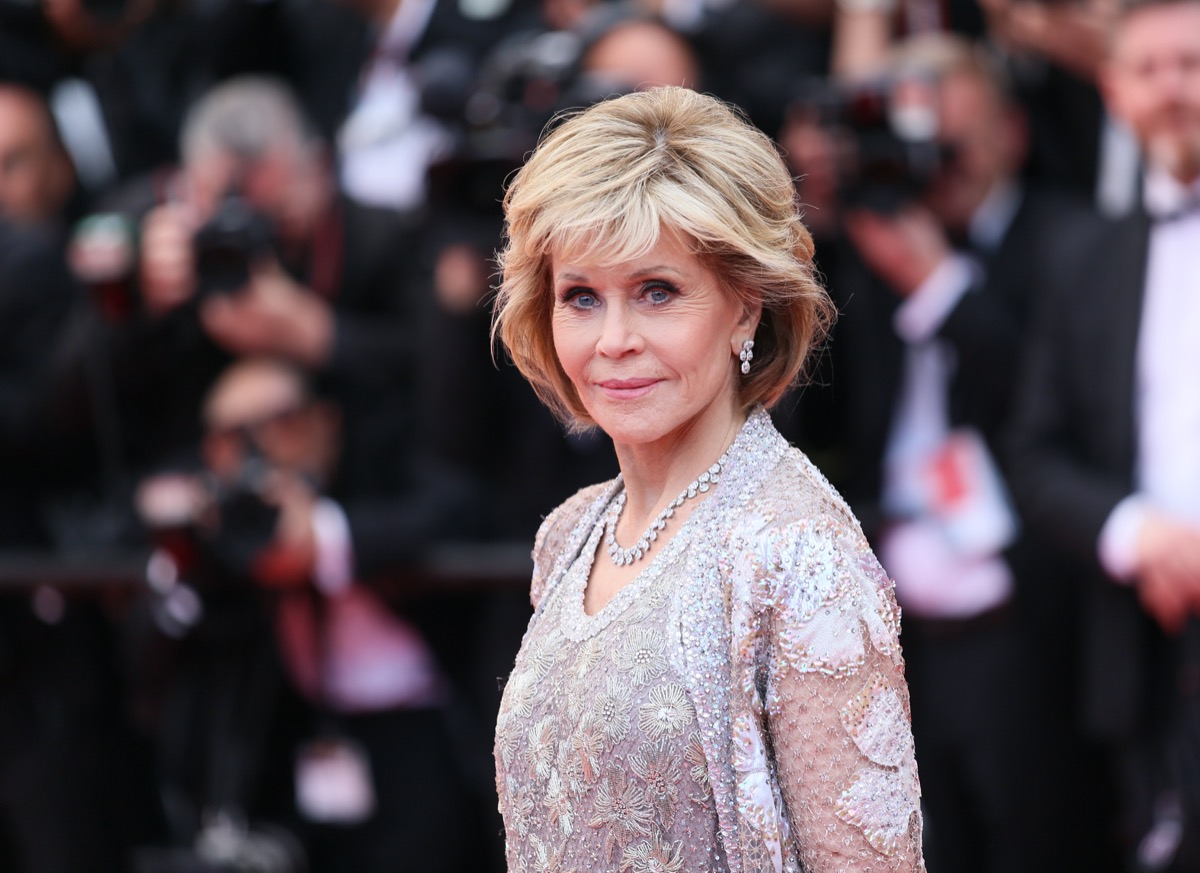 "I've had a lot of cancer,"Jane Fonda told British Vogue. Her most recent scare came in the form of a cancerous growth on her lip. Additionally, after beating breast cancer in 2010, the self-confessed "sun worshipper" had a mastectomy in 2016.  
Robin Quivers: Endometrial Cancer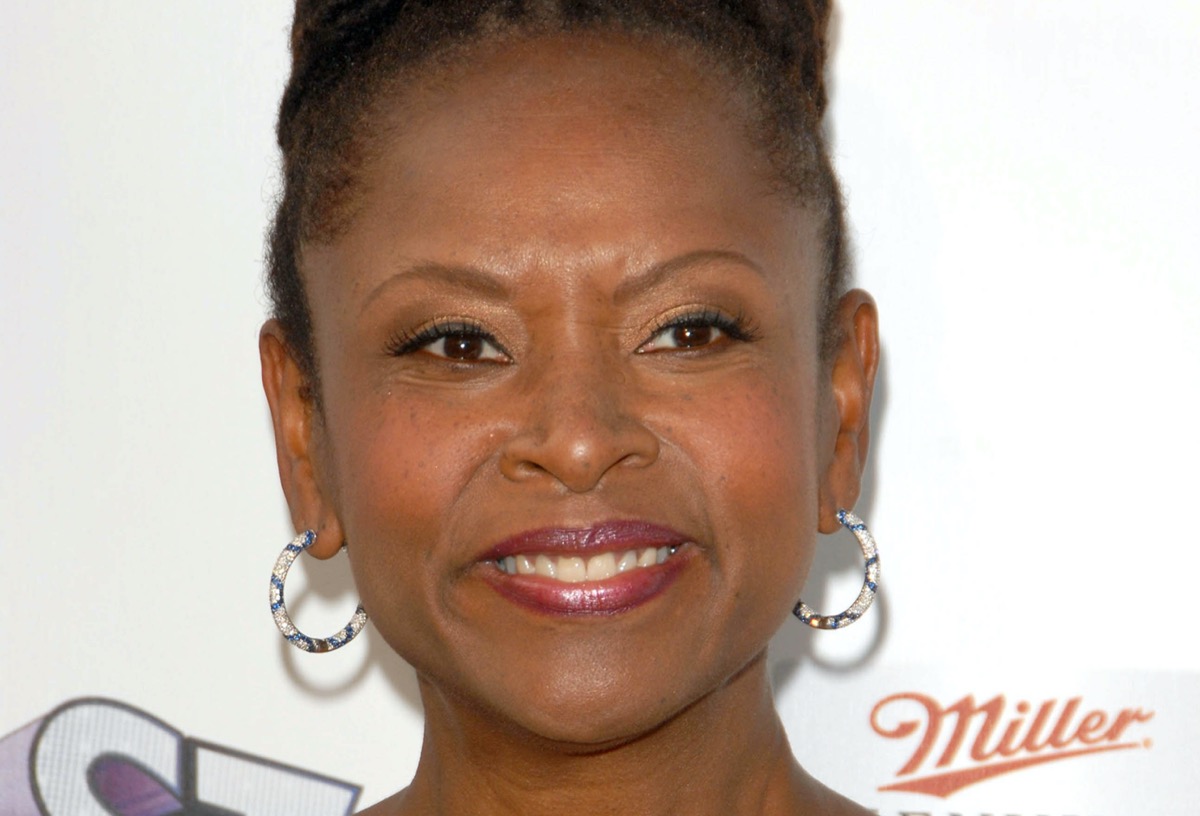 Howard Stern's hilarious sidekick Robin Quivers made a sobering admission that she battled endometrial cancer after receiving treatment in 2013. After undergoing chemotherapy and an ileostomy, the personality was declared cancer-free by her physicians. 
Lance Armstrong: Testicular Cancer
In 1996, at the age of 25, Lance Armstrong was diagnosed with an aggressive form of testicular cancer. It spread to his lungs, lymph nodes, and brain. After multiple surgeries and treatment, he was declared cancer free. He went on to form the charity LIVESTRONG and win the Tour de France seven consecutive times before getting stripped of his titles due to his infamous doping controversy. 
Michael C. Hall: Hodgkin's Lymphoma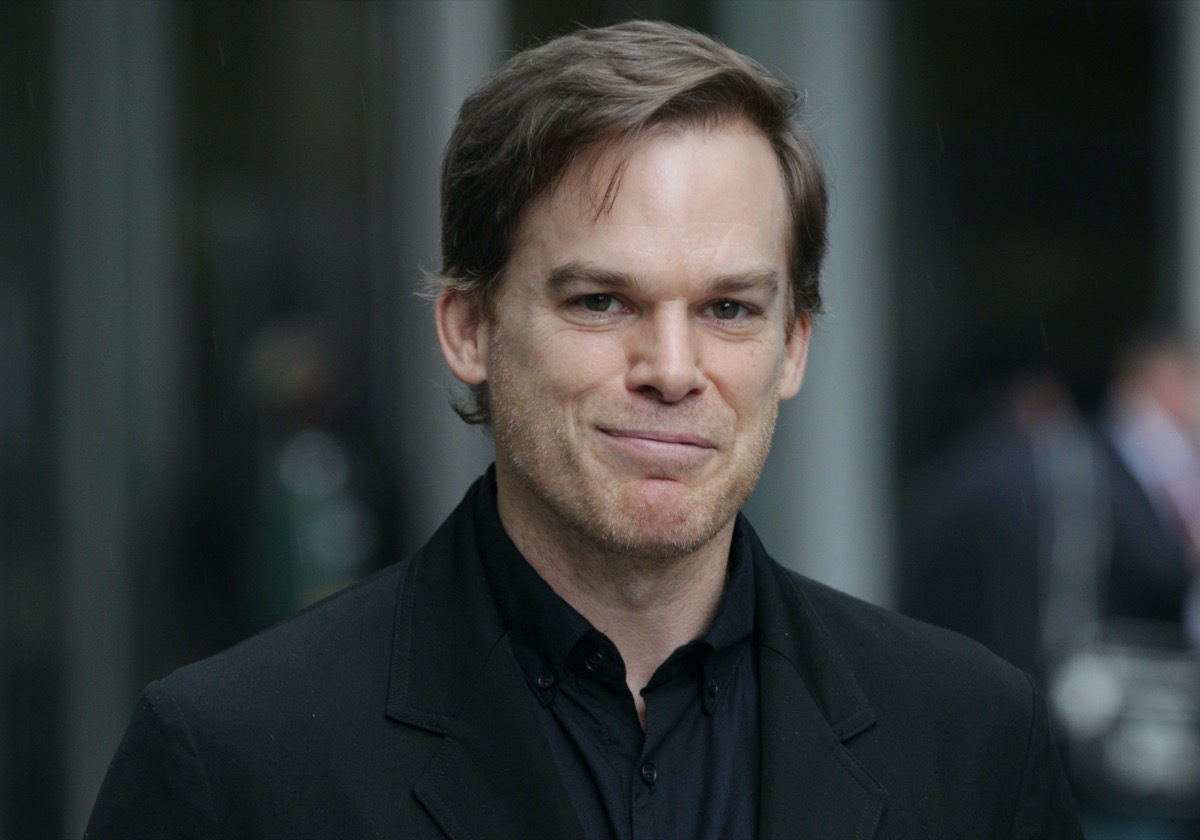 In January 2010, the Dexter star announced that he had been secretly battling Hodgkin's Lymphoma while filming the fourth season of the show. After going into remission he became a spokesman for the Leukaemia and Lymphoma Society.
Sofia Vergara: Thyroid Cancer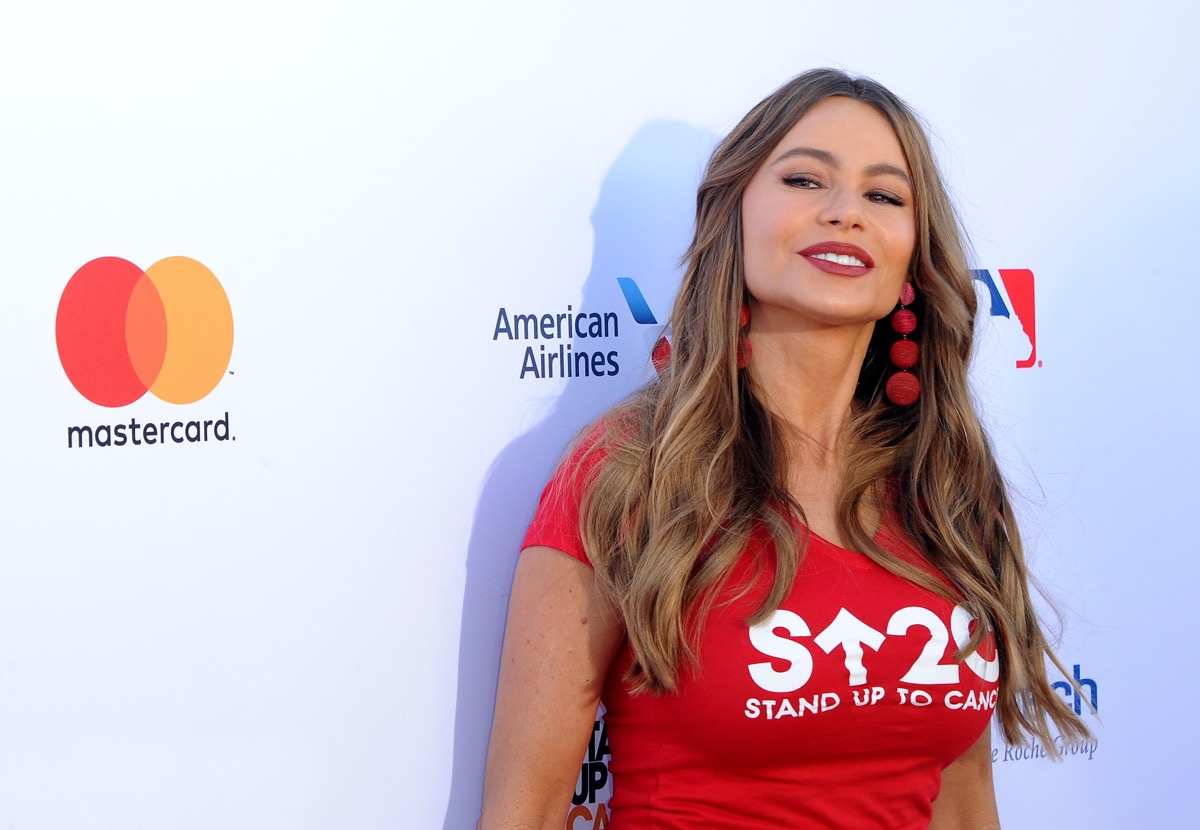 The Modern Family bombshell was diagnosed with thyroid cancer in 2002, and is currently in remission. "When you are a cancer survivor, your priorities in life change," she told Extra. To anyone who is in the midst of a cancer crisis, she suggests, "Live day to day and try not to think too much about it." And to live your happiest and healthiest life, don't miss these 30 Things Oncologists Do to Prevent Cancer.
Leah Groth
Leah Groth has decades of experience covering all things health, wellness and fitness related.
Read more about Leah