Dr. Fauci Says You Could Get COVID Immunity By April
"I would say by April, you'll be able to be vaccinated," said Fauci.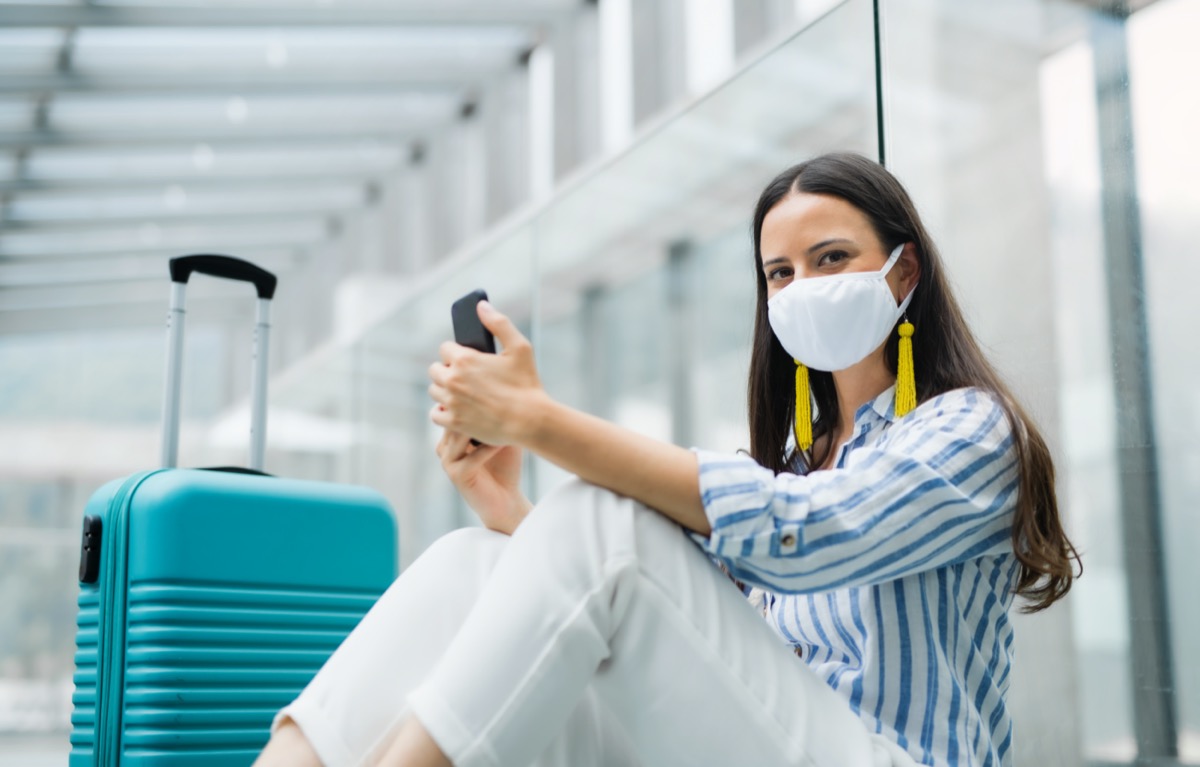 On a week that brought mostly terrible news regarding the coronavirus—hospitalizations hit an all-time high—61,964 on Tuesday—and cases did too—passing 139,000—Dr. Anthony Fauci, the nation's top infectious disease doctor, shared some good news: Yes, Pfizer's vaccine was 90% effective in trials. We still need to practice fundamental public health safety measures, but there's light at the end of the tunnel. Fauci spoke with Jake Tapper on CNN. Read on to hear when you'll be able to get your vaccine, and to ensure your health and the health of others, don't miss these Sure Signs You've Already Had Coronavirus. 6254a4d1642c605c54bf1cab17d50f1e
Dr. Fauci Said Who Will Get the Vaccine First
Tapper asked Fauci how, if first doses will be available in December, you or I could get one—by just walking into a CVS? "There's a tried and true process," said Fauci. "Ultimately, the Centers for Disease Control and Prevention are responsible for the prioritization. They do that with help from an advisory committee on immunization practices, the ACIP, that happens all the time when there are vaccines, either in short supply, [or] where you can vaccinate everybody all at once and you need to do a prioritization. That's being supplemented by the National Academy of Medicine weighing in on that." Here's who's likely to get it first:
"Healthcare providers who put themselves in harm's way to take care of individuals will be of the highest priority."

"Then obviously you'll have people who have underlying comorbidities that put them at a high risk for serious outcomes, elderly individuals in that category." 

"Then you have elderly individuals in general and people who are part of the important infrastructure in society." 

"And then you have people who take, for example, in nursing homes and in other congregate settings that need protection and then school teachers in school, children." 

"And then as you go down the line, you get the people who are essentially normal, have no comorbidities and are not elderly. Those will be phased in over the next few months."
RELATED: This is the #1 Way You'll Get COVID, According to Doctors
So When Will the Vaccine be Widely Distributed?
"We're talking probably by April, the end of April," said Fauci. "I would think again, these are just guesstimates, right? I believe that within the next—within the first quarter, one of the things that we were concerned about…is that we have a lot of people in this country who may not want to get vaccinated right away. That's why we were talking that it might take well into the second and third quarter to finally get people, to be convinced, to get vaccinated. But for those who want to be vaccinated, and I believe the incentive to get vaccinated will be greatly enhanced by the degree of efficacy. When you hear something is 90 to 95% effective, it makes it much more likely that someone would want to get vaccinated. But if Jake Tapper wants to get vaccinated, I think you're going to get vaccinated within the first four months. I would say by April, you'll be able to be vaccinated."
RELATED: Unhealthiest Habits on the Planet, According to Doctors
How to Avoid Death During the Pandemic
As for yourself, there is no vaccine widely available yet, so seriously consider the risk to yourself and others before going out, and wear your face mask, get tested if you think you have coronavirus, avoid crowds (and bars, and house parties and family gatherings), practice social distancing, only run essential errands, wash your hands regularly, disinfect frequently touched surfaces, and to get through this pandemic at your healthiest, don't miss these 35 Places You're Most Likely to Catch COVID.
Alek Korab
Alek Korab is a Co-Founder and Managing Editor of the ETNT Health channel on Eat This, Not That!
Read more about Alek