4 Places You Should Never Go Now, Warns Dr. Fauci
Steer clear of these hotbeds of COVID-19 transmission near you.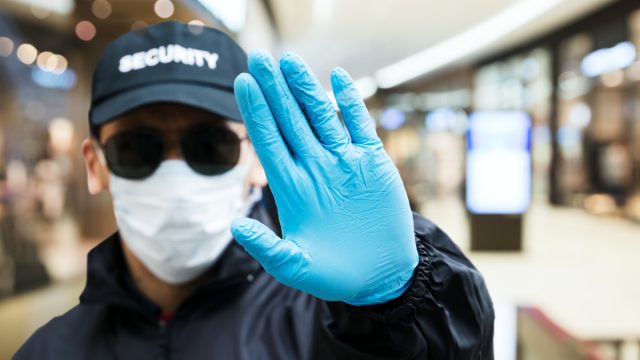 Just a week before Christmas, COVID-19 cases continue to explode across the country: All 50 states are now in the "red zone" experts have defined as having "uncontrolled spread" of the disease. At the same time, COVID fatigue, the holidays and news about effective vaccines may lull Americans into complacency about the virus in the coming weeks. That could be disastrous, warn health officials like Dr. Anthony Fauci, the nation's leading infectious disease expert. They emphasize that it's essential to continue public health measures to slow the spread of COVID. That includes avoiding these four places until further notice. Read on to hear his warning, and to ensure your health and the health of others, don't miss these Sure Signs You've Already Had Coronavirus.
Fauci has repeatedly advised against going one place during the pandemic: A bar. "Bars: really not good, really not good. Congregation at a bar, inside, is bad news. We really have got to stop that," he said in a June 30 Senate hearing. As coronavirus cases have continued to climb, he's repeated that advice. Social distancing is key to preventing the spread of COVID-19, and that's one thing you'll rarely witness at your local watering hole.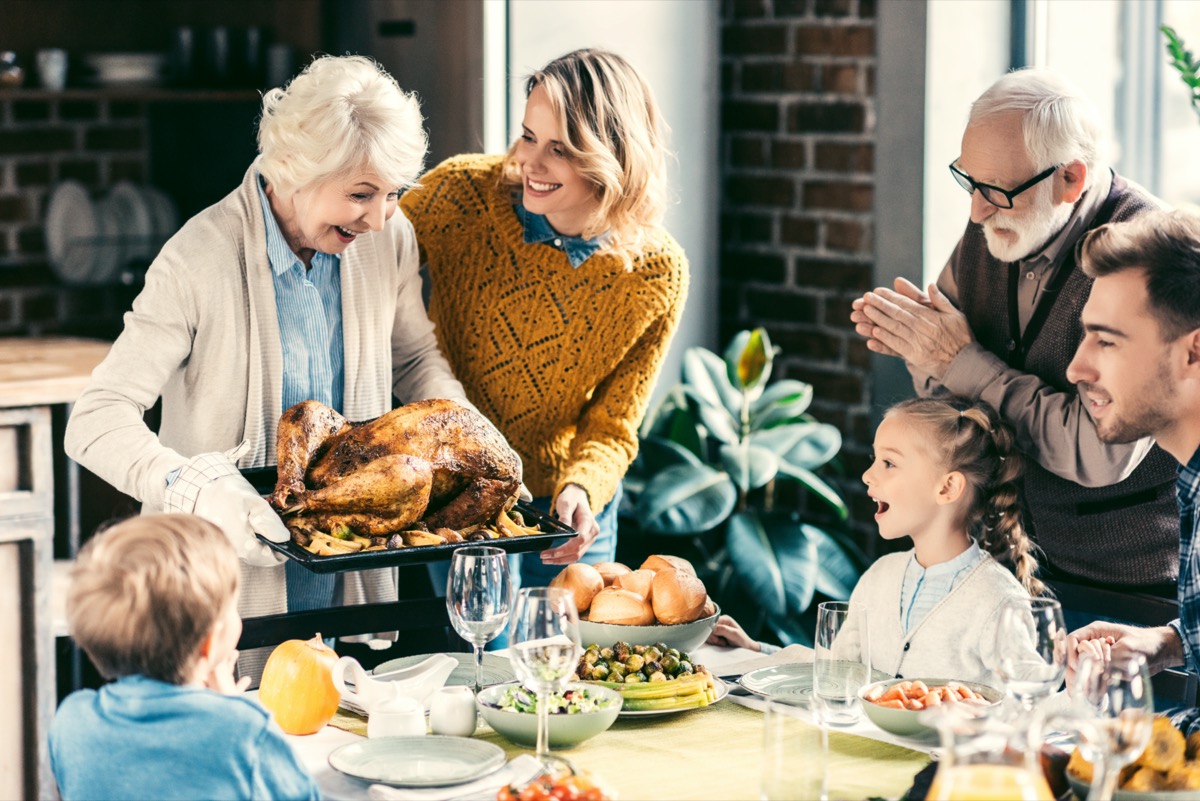 The primary driver of COVID-19 has shifted—it used to be large crowds, now it's small, family-based gatherings in the home. Fauci has urged Americans to "bite the bullet" and cancel Thanksgiving and Christmas get-togethers this year. He's implemented this in his own life: For the first time in 30 years, he and his children did not celebrate Thanksgiving, and will not spend Christmas, together. "I would love to have it with my children, but my children are in three separate states throughout the country," he said in November. "And in order for them to get here, they would all have to go to an airport, get on a plane, travel with public transportation. They themselves, because of their concern for me and my age, have decided they're not going to come home for Thanksgiving, even though all three of them want very much to come home."
Earlier this year, Fauci told the Washington Post that indoor dining was too dangerous to make his personal menu. "We don't do anything inside," he said. "I don't eat in restaurants. We do get takeout."
Eager to return to your local favorite? Fauci is too. In a recent interview, he said going to neighborhood restaurants was what he most looked forward to when the pandemic is over. "It's a simple thing, but just to go to a restaurant or to a bar where I get home late at night from work," said Fauci. "My wife works here at the NIH with me, and we almost every night go home together. It's usually pretty late. I think we're both kind of in the category of workaholics."
"And what I used to like a lot was, rather than go home and cook, to just on the way home stop at a favorite small restaurant or a bar and sit there and have a beer and a hamburger or something and just relax," he said. "We haven't been to an establishment like that since, literally, maybe February. I'd like to get back to that kind of normality, just sort of reconnect, with the way things were when they were normal."
Just don't jump the gun—that's not a safe activity now.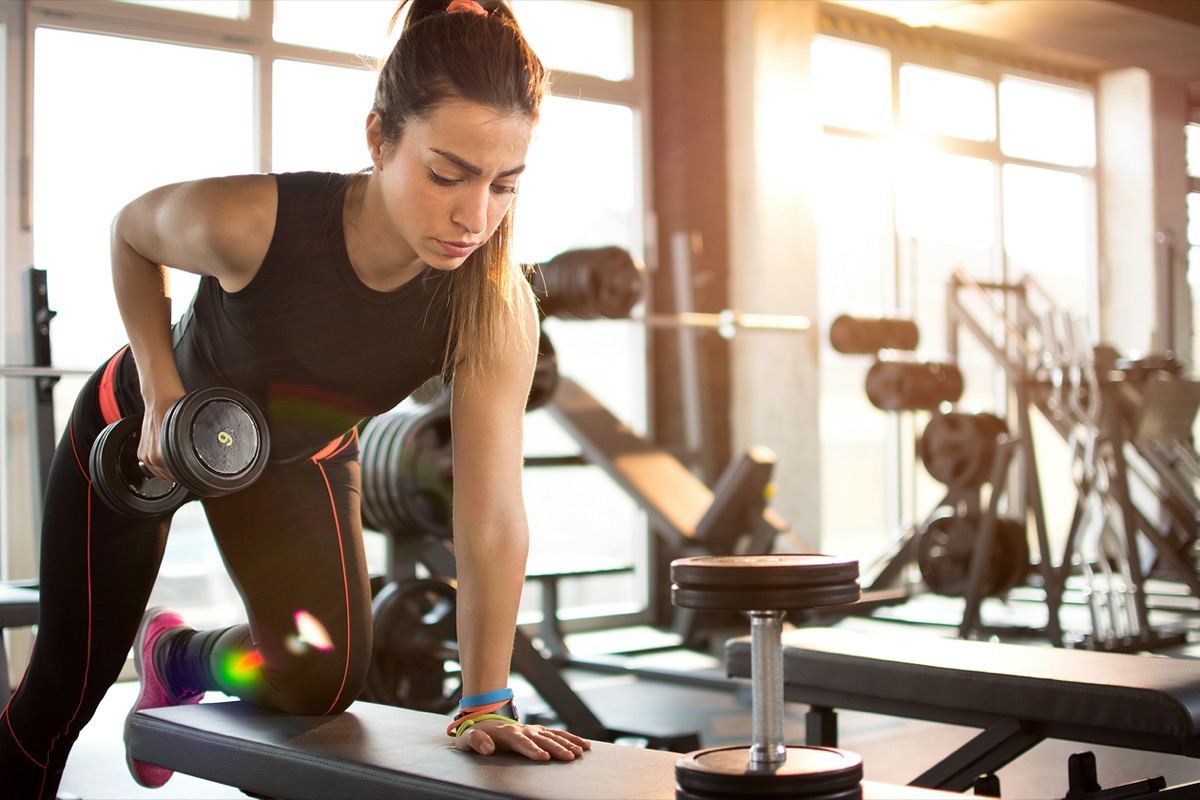 Fauci has always prioritized his own physical fitness: Once a high school basketball star, he ran marathons for decades. But you won't find the 80-year-old working out in one place these days. "I wouldn't go to a gym," Fauci told the Washington Post earlier this year. "I need to be so careful. I don't want to take a chance." Instead, he power-walks up to three miles a day outdoors, accompanied by his wife.
RELATED: The New COVID Symptom Every Woman Needs to Know
5
How to Survive This Pandemic
As for yourself, do everything you can to prevent getting—and spreading—COVID-19 in the first place: Wear a face mask, get tested if you think you have coronavirus, avoid crowds (and bars, and house parties), practice social distancing, only run essential errands, wash your hands regularly, disinfect frequently touched surfaces, and to get through this pandemic at your healthiest, don't miss these 35 Places You're Most Likely to Catch COVID.