Dr. Fauci Says Things Will Get Worse—Unless This Happens
You've got to do the "minimal common denominators that we've got to do."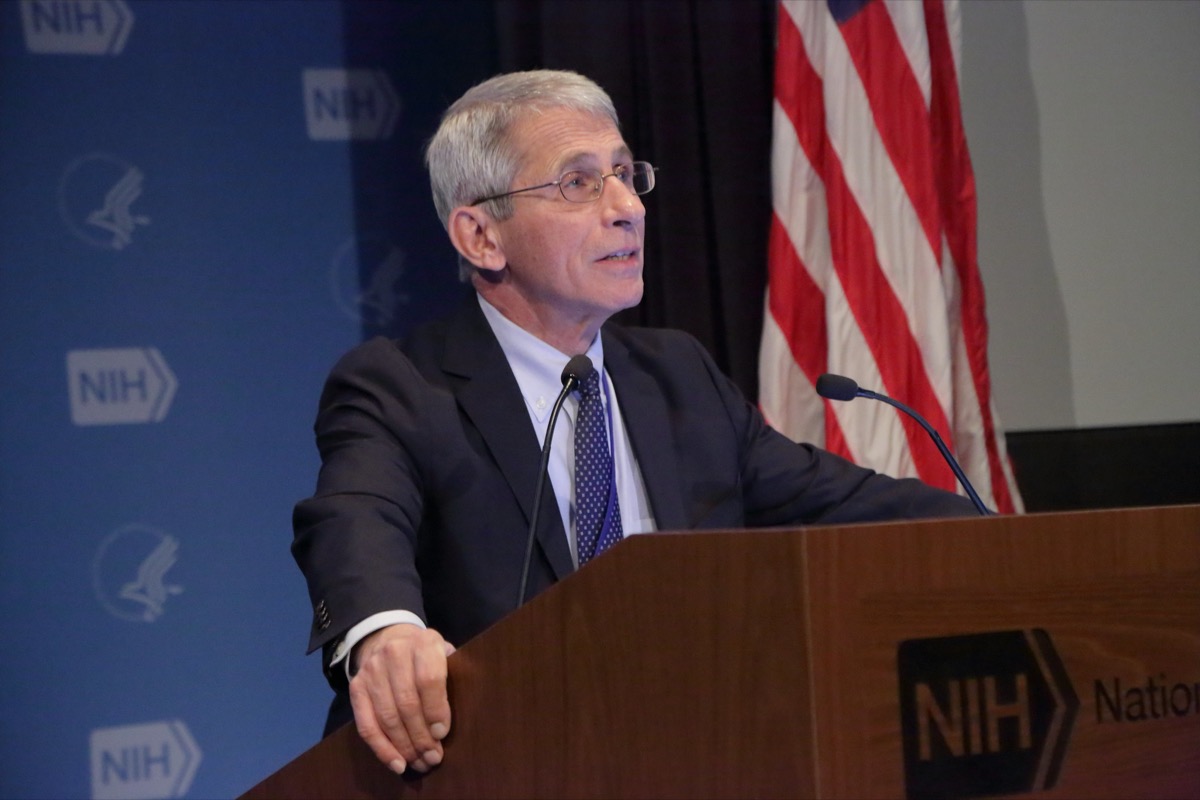 The U.S. has just faced two back-to-back record days of coronavirus cases—with hospitals overflowing in some states. Dr. Anthony Fauci, the nation's top infectious disease director, went on CNN to share with Erin Burnett how you—and we—can still turn this around and save lives. Read on to heed his warning, and to ensure your health and the health of others, don't miss these Sure Signs You've Already Had Coronavirus.
Dr. Fauci Says We're Not "Rounding the Corner Beautifully"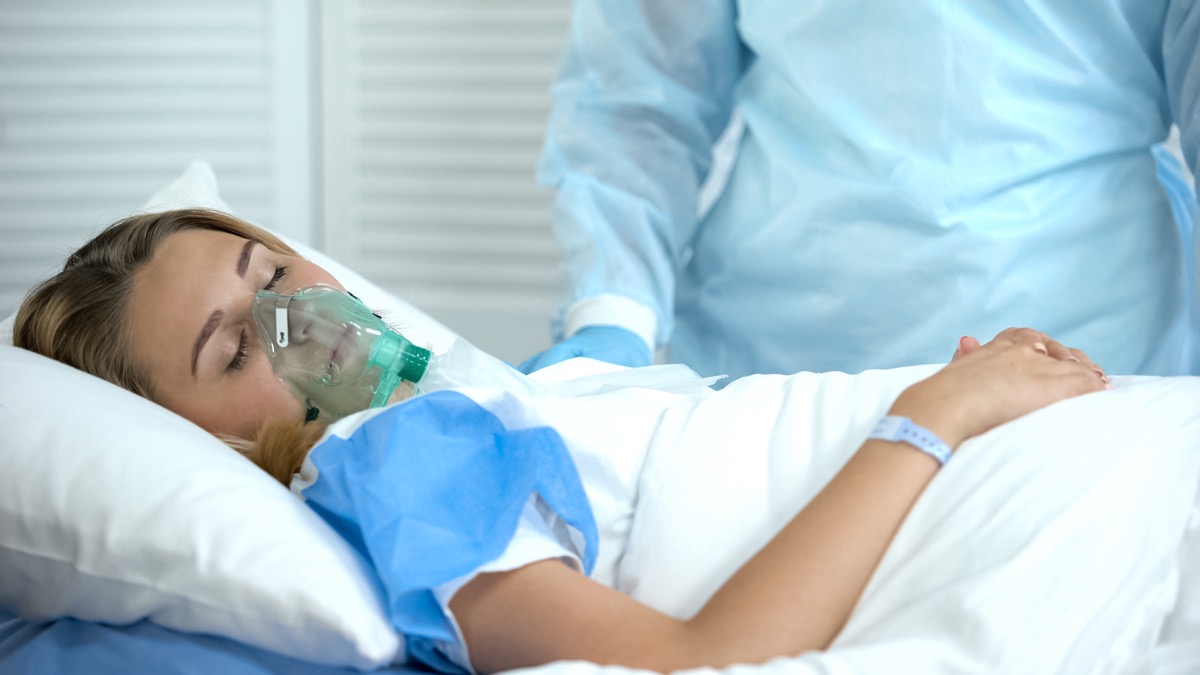 At the last Presidential debate, President Trump said America was "rounding the corner" on coronavirus. Fauci disagrees. Saturday saw 83,718 new cases, with six figures likely to come. "If you look at the numbers, we really are facing a very challenging situation. And if we don't do something in the sense of paying stricter attention to the kinds of public health mitigation issues that we were talking about, it's not going to spontaneously turn around."
Dr. Fauci Feels More Lives Could Have Been Saved—and More Can Still Be Saved
Dr. Fauci shared the fundamentals we all should follow to stay safe—wear your face mask, avoid crowds, being outdoors is better than indoors, practice good hand hygiene. "I feel quite confident that if we had uniformly done the things that I was talking about just a moment ago, that certainly considerable number of lives could have been saved. If—remember back when we were having the daily press conferences at the White House, and I was saying— when we were talking about opening up the economy and opening up the country again, we had the gateway, the phase one, the phase two, the phase three. And I emphasize that it's not going to be an all or none phenomenon. It's not like turning a light switch on or off. It can't be that you can go from being relatively locked down to just opening up and just not worrying about anything. You've got to do it in a graded fashion. In a graded fashion means you abide by the guidelines, but you do it with some fundamental common denominators. And that's what I refer those five things to, they're almost like minimal common denominators that we've got to do. Well, you got to do it across the board…. it's not too late. I mean, that's the point I want to make. I don't like [that] we throw up our hands and say, well, this was terrible. We can turn it around. We can."
Dr. Fauci Says Nothing Will Get Better Unless You Help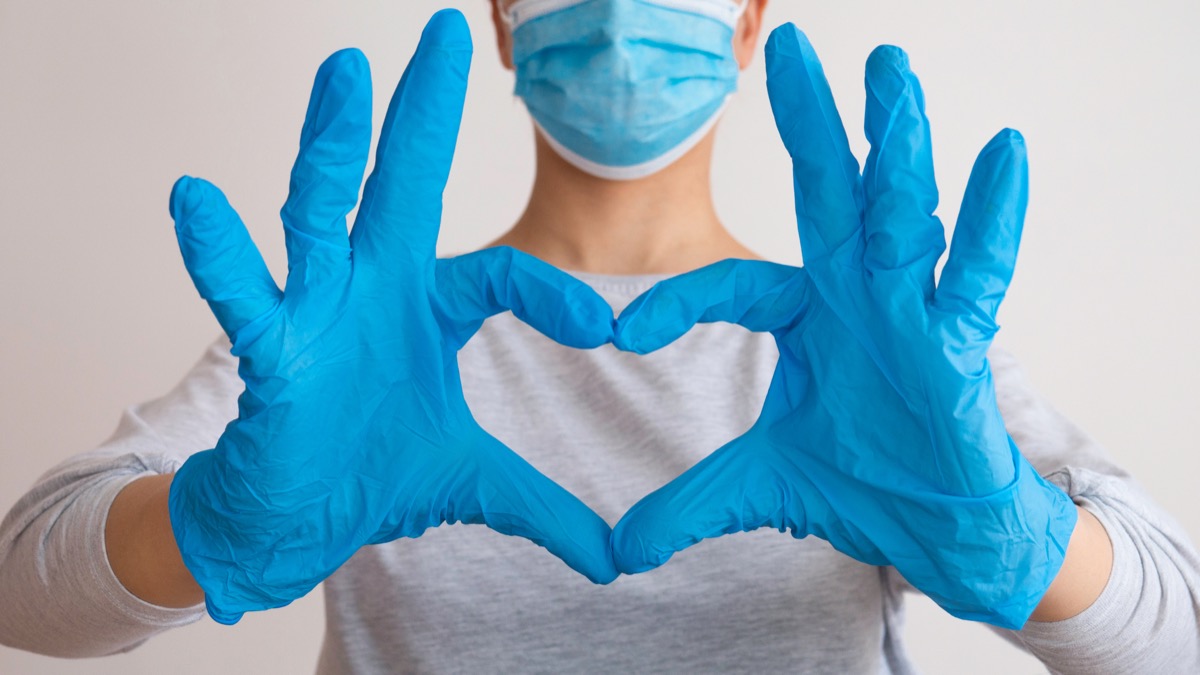 "From the public health standpoint, if you look at the numbers of the daily infections, the upticks on the map of more than 30 States that are having upticks, it's not going to spontaneously turn around unless we do something about it. We don't want to throw our hands up and give up. That's ridiculous to do that. But on the other hand, we don't want to just say that nothing can happen. We, we can, we have control of this. We can do things that could turn that around."
Dr. Fauci Said Maybe We Should be Mandating Masks—If People Aren't Wearing Them
Joe Biden mentioned a mask mandate during the debate. "One of the issues that people that talk about mandating not be a good idea, because then they'll say they have to enforce it, and this is going to be a difficulty enforcing it," said Fauci when asked about it. "But if everyone agrees that this is something that's important and they mandated it and everybody pulls together and say, you know, we're going to mandate it, but let's just do it. I think that would be a great idea to have everybody do it uniformly. One of the issues though, you, I get the argument say, well, if you mandate a mask, then you're going to have to enforce it and that'll create more of a problem. Well, if people are not wearing masks, then maybe we should be mandating it."
Dr. Fauci Was Asked About Trump Saying He Had a "Cure." Is There a Coronavirus Cure?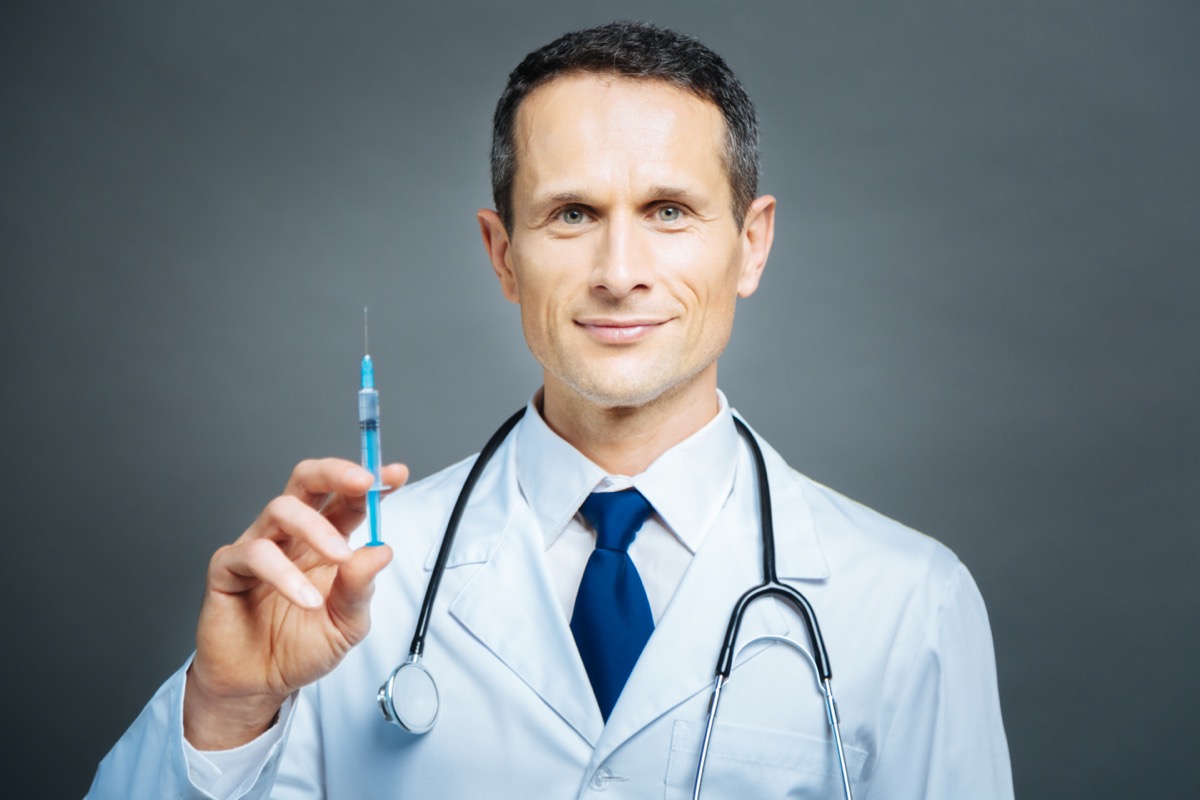 6254a4d1642c605c54bf1cab17d50f1e
"You know, it's, it's semantics Erin," said Fauci. "It really is. I mean, when you talk about a cure, you're talking about something that if you don't intervene, it's not going to get better by itself. Many of these cases spontaneously recover without any intervention. So when we intervene and a person gets better, I would rather say it hastened or improved greatly their recovery, because 'cure' means that for example, you have cancer and you get someone chemotherapy they're cured. If you didn't give them chemotherapy, they would've died. But when you have a situation where someone might ultimately get better, anyway, the semantics of saying cure is just, that means different things to different people. I would rather say these therapies are highly effective if they are, I hope they will be in essentially making someone improve much, much more rapidly than they normally would." As for yourself, practice Fauci's fundamentals, and to get through this pandemic at your healthiest, don't miss these 35 Places You're Most Likely to Catch COVID.
Alek Korab
Alek Korab is a Co-Founder and Managing Editor of the ETNT Health channel on Eat This, Not That!
Read more
More content from
ETNT Health