Dr. Fauci Says Stop Doing These Things Now
Here is everything you shouldn't do if you want to stay healthy during the pandemic.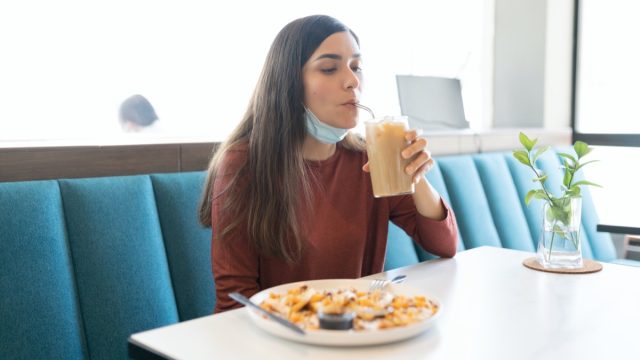 This week, COVID-19 cases continued to surge across the country, with some states breaking records in hospitalizations and even deaths. As the temperatures continue to drop and with the holiday season quickly approaching, it is becoming more important than ever for everyone in the country to take preventative measures. Dr. Anthony Fauci, key member of the White House Coronavirus Task Force and the leading infectious disease expert in the country, has made it his mission to educate all of us about what we, personally, can do to help slow the spread of the potentially deadly virus. Here are all of Dr. Fauci's no-nos—including things we shouldn't do, places we shouldn't go, and people we shouldn't be around. Read on, and to ensure your health and the health of others, don't miss these Sure Signs You've Already Had Coronavirus.
1
Dr. Fauci Says No to Bars and Nightclubs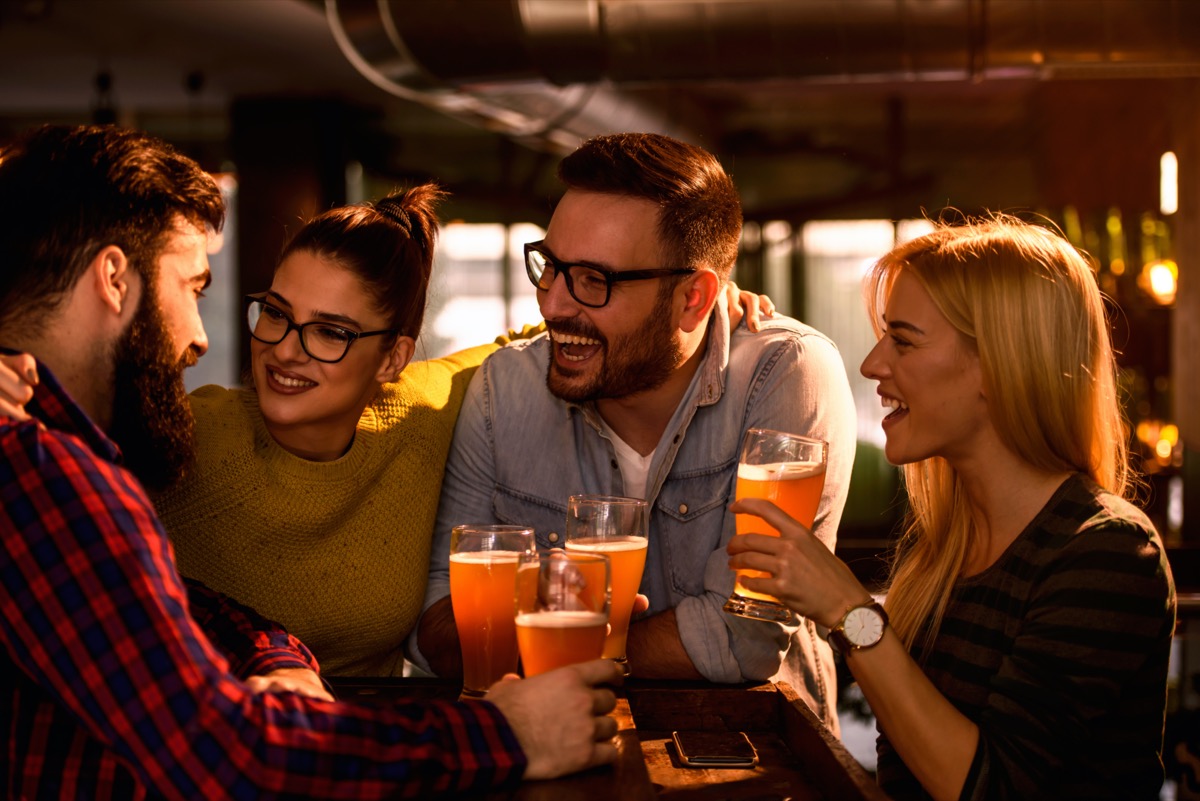 When it comes to COVID, Fauci is extremely concerned about the safety of bars and nightclubs. 
"Bars: really not good, really not good. Congregation at a bar, inside, is bad news. We really have got to stop that," he said in a June 30 Senate hearing. "Bars are a really important place of spreading of infection. There's no doubt about that," Fauci added during a September interview on MSNBC. "And that becomes particularly important if you happen to be in an area where there's a high degree of community spread." Nightclubs are equally as dangerous, involving the same potential of spread due to a dangerous combination of drinking, lots of people congregating in a tight indoor space, talking, laughing, and dancing. 
2
Dr. Fauci Says No to Large Family Holiday Celebrations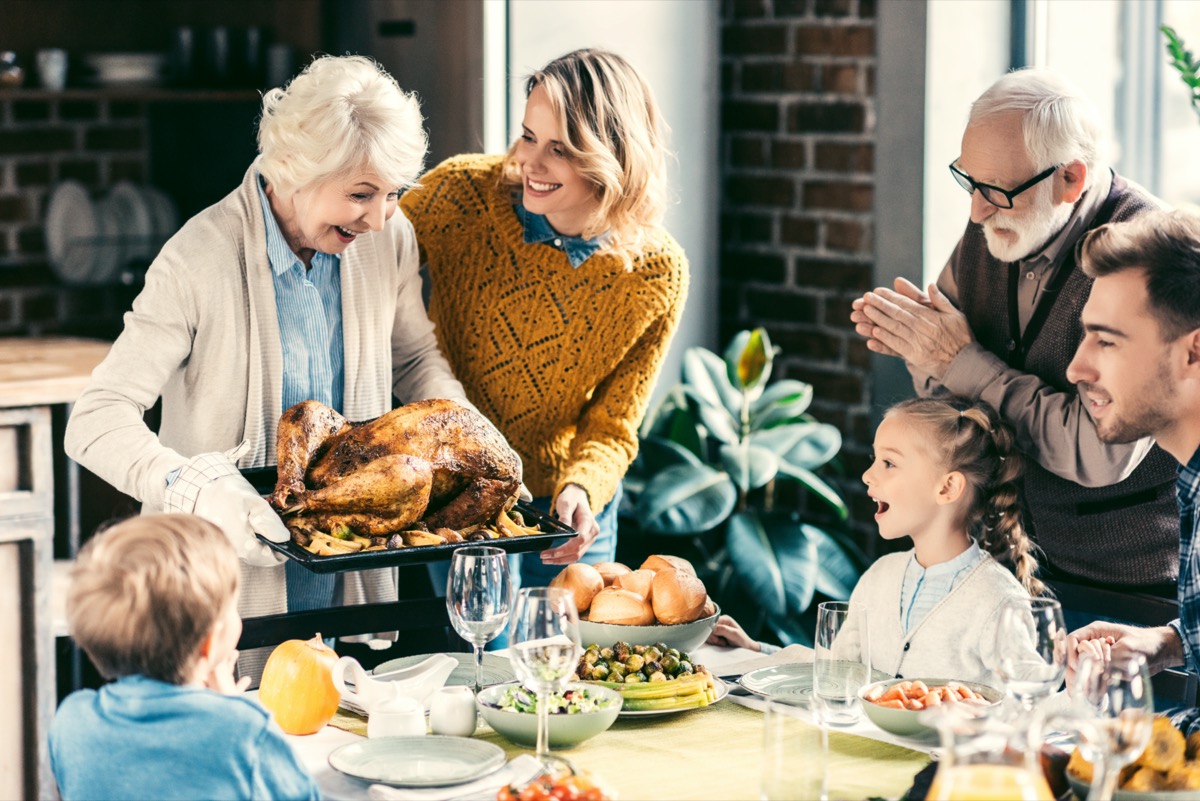 Dr. Fauci continues to point out that following holidays—including July 4, Labor Day, Halloween, Thanksgiving, etc.—virus surges are inevitable. While Fauci is a family man and often brings up his daughters and grandchildren during interviews, he has revealed that he won't be spending the holidays with them this year due to the virus. "I mean, it's such a beautiful tradition, Thanksgiving, of getting family together. I think we just need to realize that things might be different this year," he said during an interview with Yahoo News Editor in Chief Daniel Klaidman and Chief Investigative Correspondent Michael Isikoff.
"I have three children that I would love to see over Thanksgiving. They're in three separate parts triangulated throughout the country. They are adult women. I'd love to see them. They themselves are concerned about getting on a plane, being in an airport, coming in for a couple of days with their father, me, who is in an age group that is vulnerable. And they've made the decision that they're not going to do that."
3
Dr. Fauci Says No to Non-Essential Travel During the Pandemic 
Fauci has warned about the dangers of traveling multiple times, and has even admitted that he hasn't gotten on a plane since the start of the pandemic. He is especially concerned about holiday traveling, explaining during the same interview that "unless you absolutely know that you're not infected," there are potential implications of traveling. "If you want to have people who are going to be flying in from a place that has a lot of infection, you're going to an airport that might be crowded, you're on a plane," he pointed out. "There are many people who are not going to want to take that risk."
RELATED: COVID Symptoms Usually Appear in This Order, Study Finds
4
Dr. Fauci Says No to Indoor Dining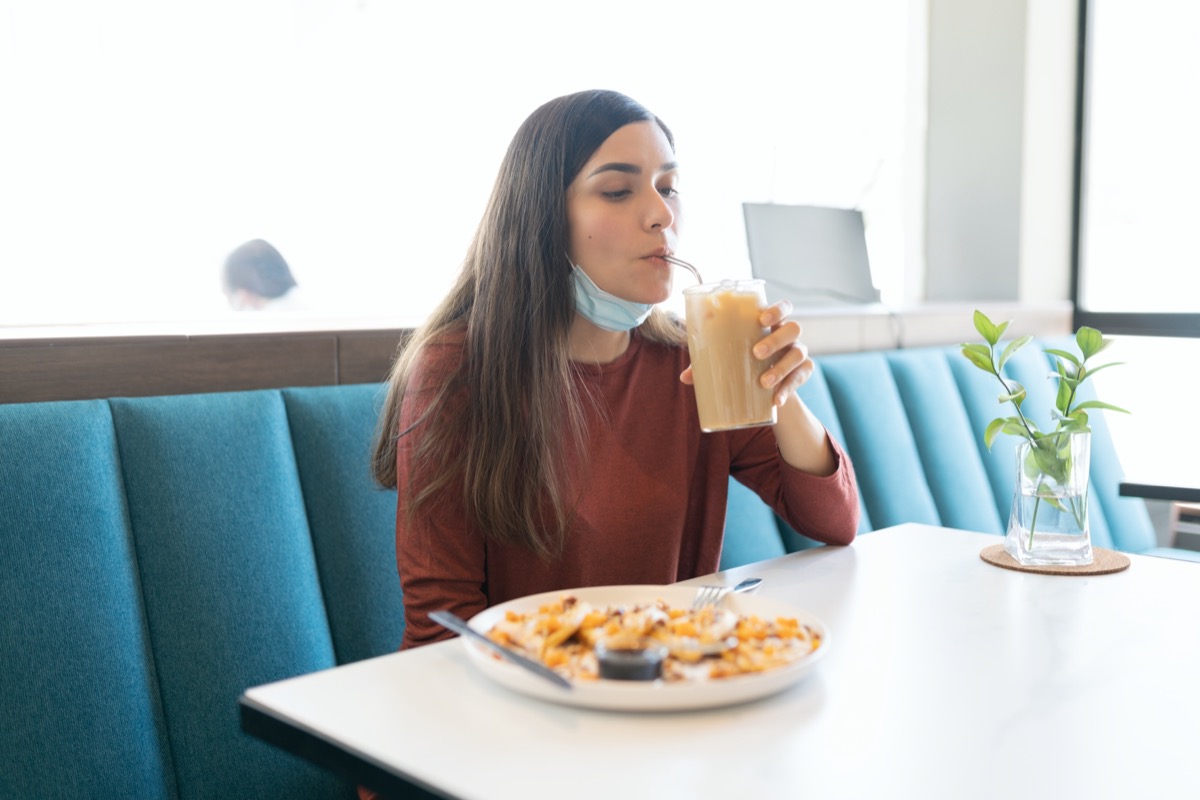 Due to studies highlighting the potential spread of COVID in indoor situations, Fauci doesn't advise sharing a meal in a restaurant surrounded by strangers. "We don't do anything inside," Fauci recently revealed to the Washington Post. "I don't eat in restaurants. We do get takeout." He also pointed out during an appearance on Good Morning America that restaurants and bars are concerning to him, because "when you're dealing with community spread, and you have the kind of congregate setting where people get together, particularly without masks, you're really asking for trouble."
5
Dr. Fauci Says No to Gyms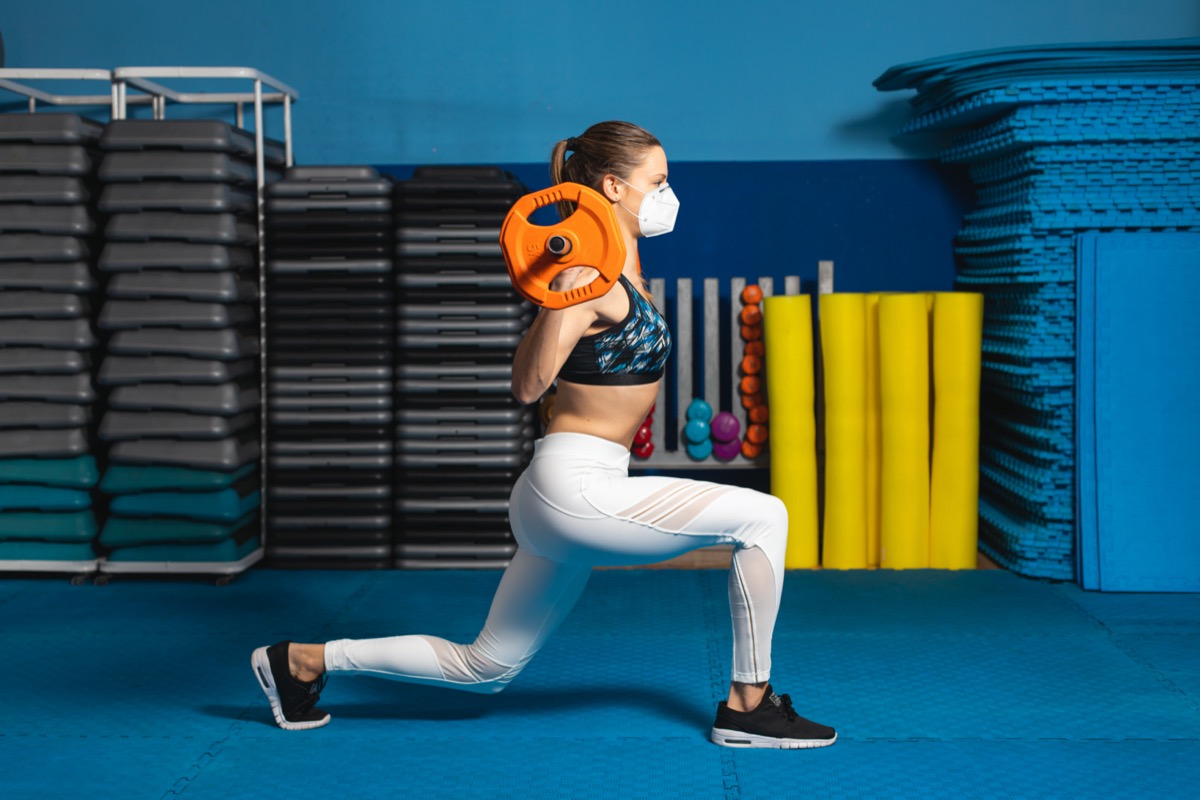 While Dr. Fauci promotes exercise, regularly walking and jogging outdoors, he warns against working out indoors surrounded by strangers. "I wouldn't go to a gym," he advised during an interview with the Washington Post earlier this year. "I need to be so careful. I don't want to take a chance." In another interview with MSNBC's All In With Chris Hayes he specifically named gyms as one of the handful of places with "a higher risk of transmissibility."
6
Dr. Fauci Says No to Religious Gatherings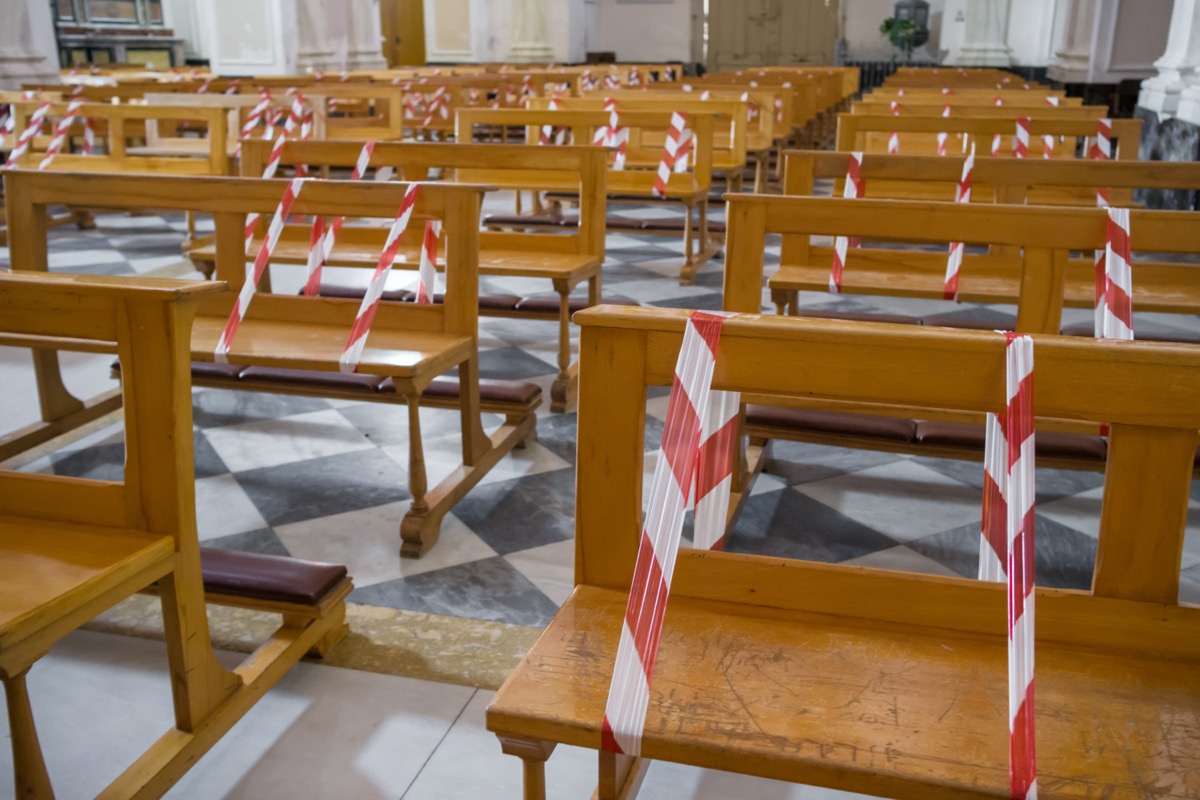 A crowd is a crowd, whether it is congregating in a nightclub or a church, Dr. Fauci has warned several times. Any large gathering of people—especially indoors—has superspreader potential. "Crowds in church are important and every time I get a chance to say it, I mention it," Fauci told Science magazine. "When you say less than 10, it makes common sense that it involves the church."
7
Dr. Fauci Says No to Theaters
Indoor theaters—including movie theaters, live theater, or comedy shows—are all on Dr. Fauci's no-go list for the time being. "I think it's going to be a combination of a vaccine that has been around for almost a year and good public-health measures. I would think by the time we get to the end of 2021 — maybe even the middle of 2021," Fauci said during an Instagram interview with Jennifer Garner when she asked him when theater going will be safe again. Once we do get a "knock-out vaccine that's 85 [to] 90% effective," and "just about everybody gets vaccinated," there will be "a degree of immunity" that we can once again "walk into a theater without masks and feel like it's comfortable" that they aren't at risk of infection, he added. 
8
Dr. Fauci Says No to Cruises
Due to the superspreader potential on cruise ships—as can be demonstrated from the outbreaks in early 2020—Dr. Fauci recommends staying off sea vessels. "If you're a person with an underlying condition and you are particularly an elderly person with an underlying condition, you need to think twice about getting on a plane, on a long trip," Fauci said during an interview with Meet the Press. "And not only think twice. Just don't get on a cruise ship."
9
Dr. Fauci Says No to Assuming You Aren't Infected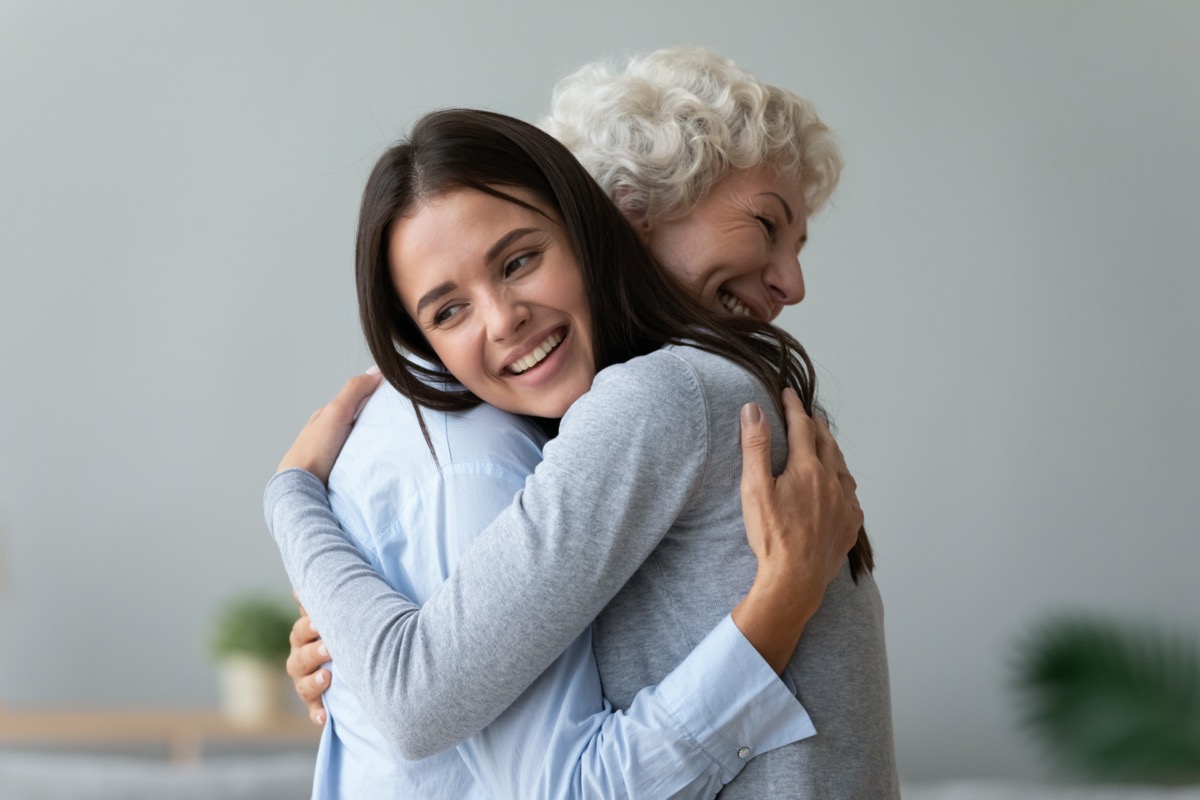 Due to the fact that most transmissions occur when the infector is asymptomatic, Dr. Fauci warns about the danger of assuming you aren't sick. "Household transmission is assuming a greater element of the transmissibility," he pointed out during an interview with  CBS Evening News, about people unknowingly spreading the virus to other family members. 
10
Dr. Fauci Says No to Taking Off Your Mask
"I think that would be a great idea to have everybody do it uniformly," Fauci responded during an October interview with CNN. "And one of the issues though, I get the argument say, 'Well, if you mandate a mask, then you're going to have to enforce it and that'll create more of a problem.' Well, if people are not wearing masks, then maybe we should be mandating it."
RELATED: 7 Tips You Must Follow to Avoid COVID, Say Doctors
11
Dr. Fauci Says No to Putting High Risk People in Danger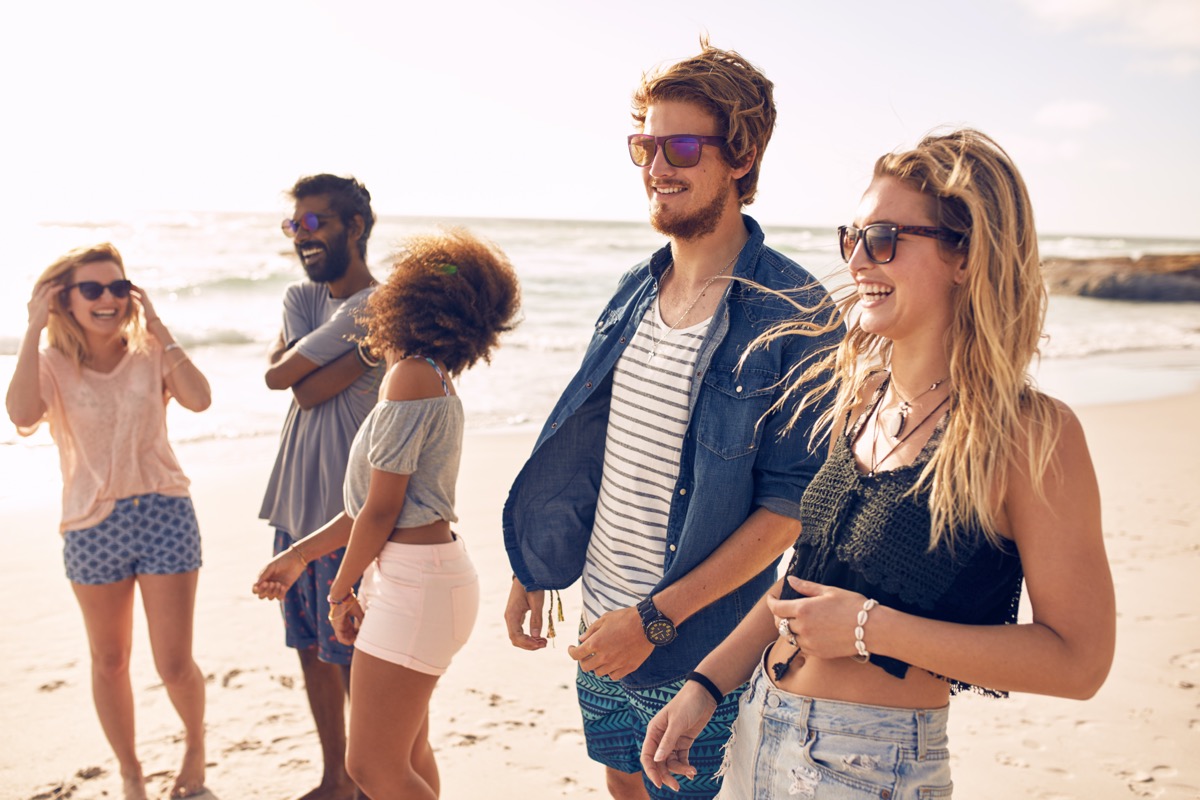 Dr. Fauci has repeatedly pointed out that all of us have a "societal responsibility" to protect the health of others—especially those at higher risk of serious infection. Everyone, most specifically younger people,  "need to understand is that given the nature of this outbreak even if you get infected and have no symptoms at all, and never gets you sick, you are inadvertently propagating the pandemic," Fauci explained during a live-streamed Q&A with Georgetown students and faculty. "It may not matter to you because you're probably not going to get any symptoms, but the chances are you're going to infect someone who then will infect someone who then will be a vulnerable person who could get sick, who could get hospitalized, who could even die. So, not only [are] you propagating the outbreak, but you're actually putting other people in danger."
12
Follow Fauci's Fundamentals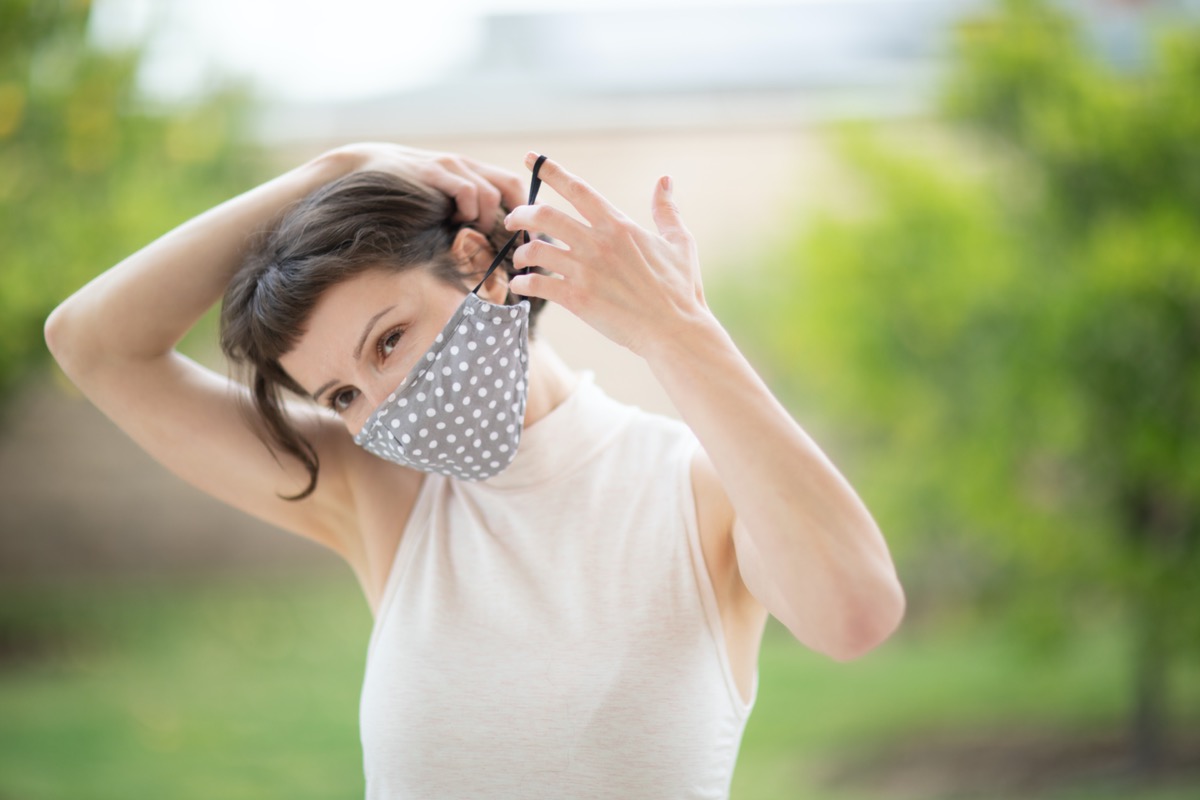 As for yourself, do everything you can to prevent getting—and spreading—COVID-19 in the first place: Wear your face mask, get tested if you think you have coronavirus, avoid crowds (and bars, and house parties), practice social distancing, only run essential errands, wash your hands regularly, disinfect frequently touched surfaces, and to get through this pandemic at your healthiest, don't miss these 35 Places You're Most Likely to Catch COVID.