Dr. Fauci Says How to Avoid COVID During the Surge
"That is really something unfortunate," says Fauci about cases topping 100,000 a day.
In a week in which America topped 10 million COVID cases total, Dr. Anthony Fauci, the nation's top infectious-disease expert and director of the National Institute of Allergy and Infectious Diseases, spoke with Wolf Blitzer on CNN Monday, predicting a vaccine will begin being dispersed before the end of the year. "It's extraordinary. It is really a big deal," said Fauci, referring to the report from pharmaceutical giant Pfizer. Read on to hear what else he says about the future of the pandemic, and to ensure your health and the health of others, don't miss these Sure Signs You've Already Had Coronavirus.
1
Dr. Fauci Said We Lost Control of the Virus
"Unfortunately we predicted it, when we were talking about the fact that as we enter into the coolest season of the fall and the upcoming coldest season of the winter, that you're going to start seeing more indoor activity, and we never got down to a good baseline of infections, which hung around 20,000, then went up to 40 and then 70, and then down to 40,000 again, and now, as you see where, well, over a hundred thousand, and that is really something unfortunate," said Dr. Fauci. "I had said four months ago to a Senate hearing that if we didn't get control of this, that would be conceivable that we would reach that level. And unfortunately we have."
2
Dr. Fauci Says It's Not Too Late to Turn This Thing Around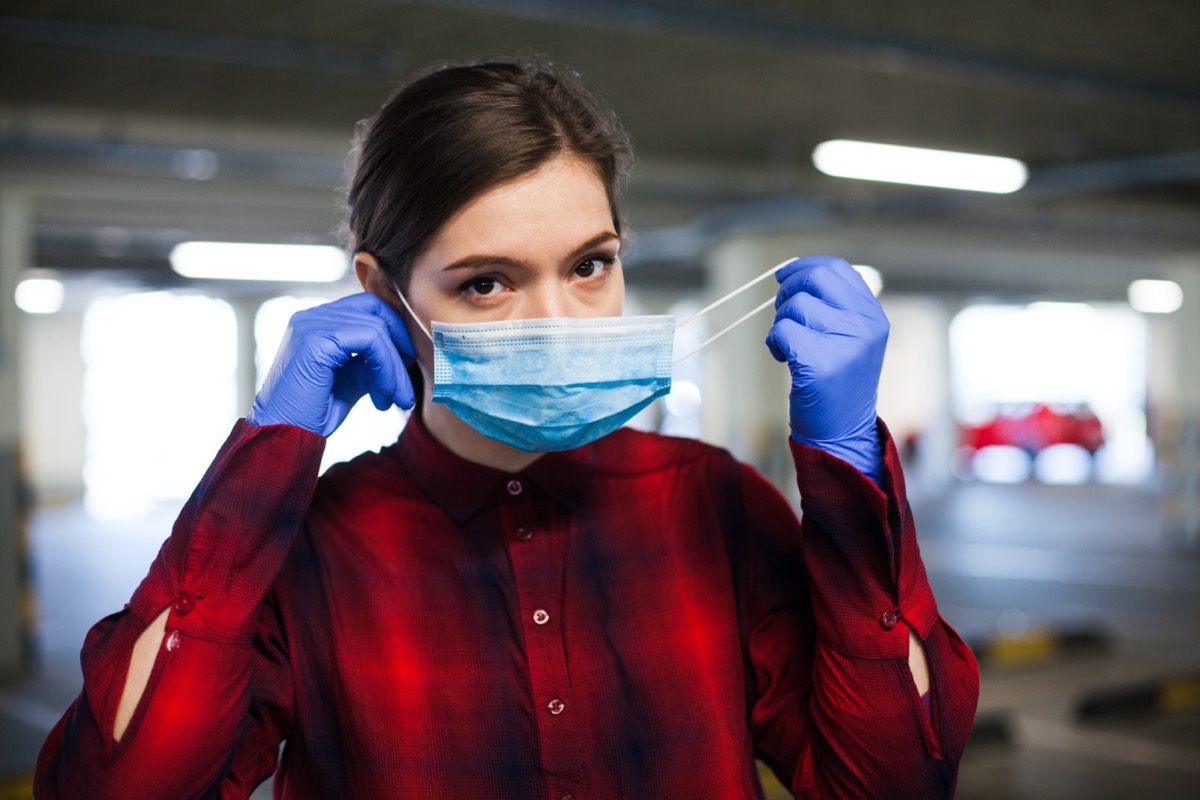 "Having said that," he continued, "it is not too late to turn that around. It's a serious situation. You can't run away from the data—it's real, but we can turn it around. And in addition to that, help is on the way with a vaccine. We need to hang on, double down, do the kind of public health issues that we spoke about—the washing of hands, the wearing of masks, the physical distancing, the avoiding crowds, doing things outdoors, preferentially over indoors—and we can blunt the surges that we're seeing it's possible to do. And we will be able to do it. We just need to do it—put the effort in and just hang in there because the vaccine that we'll talk about in a moment is something that is really quite promising now. And it's right around the corner."6254a4d1642c605c54bf1cab17d50f1e
3
Dr. Fauci Said the Big Vaccine News is "Extraordinary"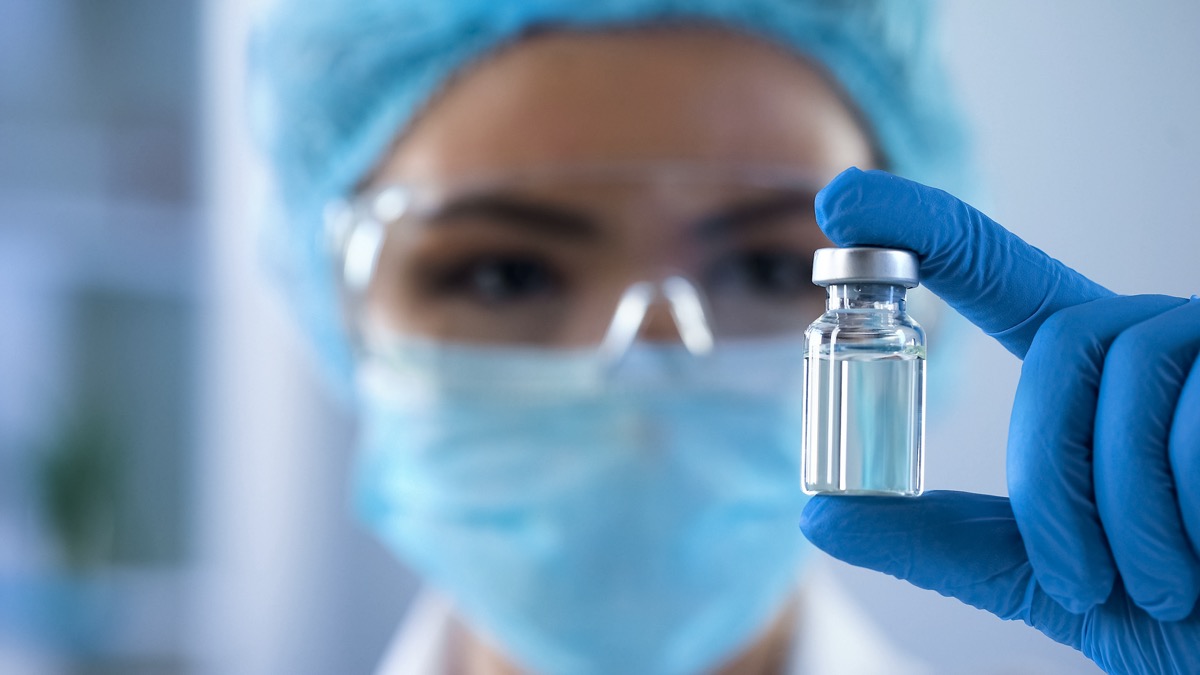 Of Pfizer's report that their vaccine proved 90% effective in trials, Fauci said: "It's extraordinary. It is really a big deal. Now, obviously we need to go over the details of the data, but this is a highly reputable company that has extensive experience in the development of countermeasures, including vaccines and the data and safety monitoring board, which is the independent board that I've spoken to you about. Often that independently looks at the data has come up and told us that we now have a vaccine that is more than 90% effect. So the process now is to go over in great detail. There's still some questions about the durability of the effect about whether, how effective it is in the elderly versus younger people. But the bottom line is as a vaccine, it's more than 90% effective, which is extraordinary and will play a major role in what the outcome of this is going to be."
4
Dr. Fauci Said the Vaccine May be Available Before the End of the Year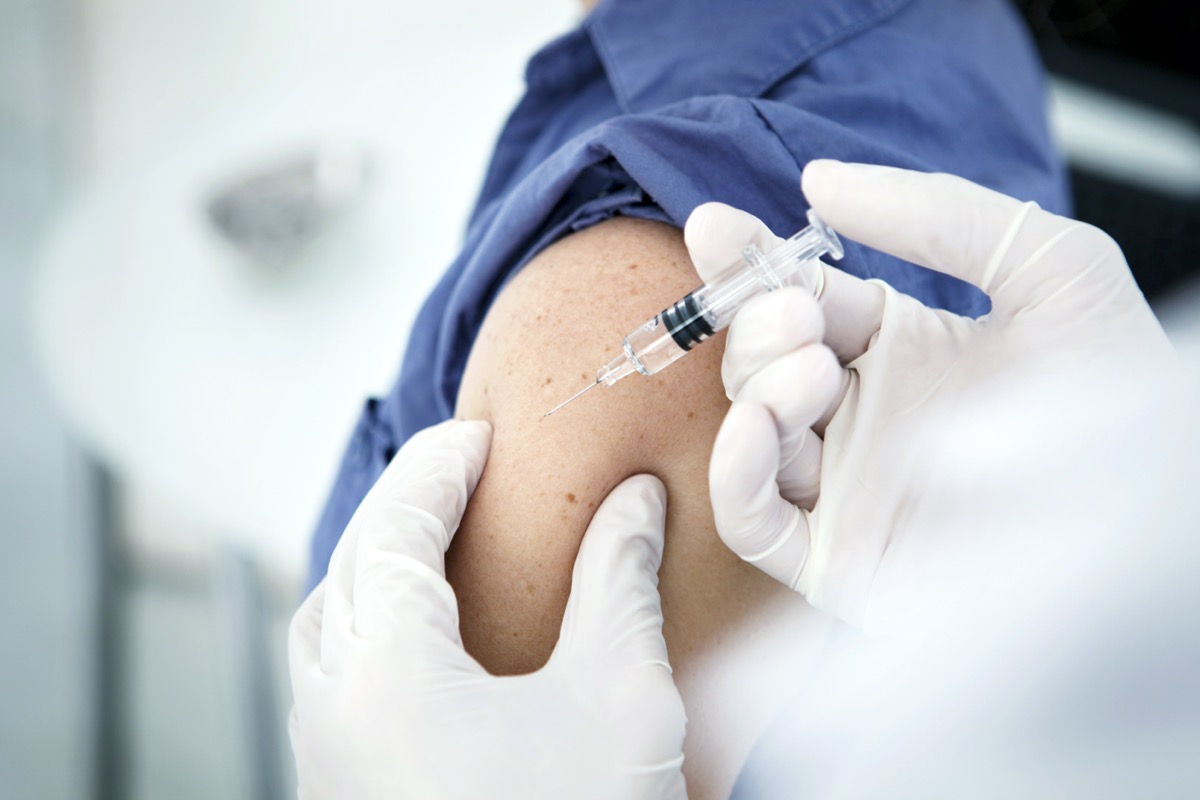 He thinks Pfizer will be "putting in soon—within the next week and a half or so—for an emergency use authorization and ultimately for ultimate approval of the vaccine, which means that that goes along smoothly, that we may have doses that we're able to give to people by the end of November, at the beginning of December, probably well into December. Now, again, you have to go through the hoops of making sure all the I's are dotted and the T's across about the safety and the regulatory aspects of it, but we would be giving vaccines to people very likely before the end of this year."
RELATED: Unhealthiest Habits on the Planet, According to Doctors
5
Dr. Fauci Says He Intends to Stay on the Job
Although President Trump, at a campaign rally, mentioned firing Fauci, Fauci intends to stay. "I have no intention of leaving," he said. "This is an important job. I've been doing it now for a very long time. I've been doing it with the six presidents. It's an important job. And my goal is to serve the American public, no matter what the administration is." He had praise for the coronavirus task force assembled by Joe Biden. "Of course they're qualified. They're qualified colleagues." 
6
How to Avoid Death During the Pandemic
Practice Fauci's fundamentals: wear a face mask, social distance, stay outdoors more than indoors, avoid crowds and to get through this pandemic at your healthiest, don't miss these 35 Places You're Most Likely to Catch COVID. 
Alek Korab
Alek Korab is a Co-Founder and Managing Editor of the ETNT Health channel on Eat This, Not That!
Read more about Alek