Dr. Fauci 'Would Not Hesitate' to Take COVID Vaccine 
The nation's leading infectious disease expert trusts the FDA.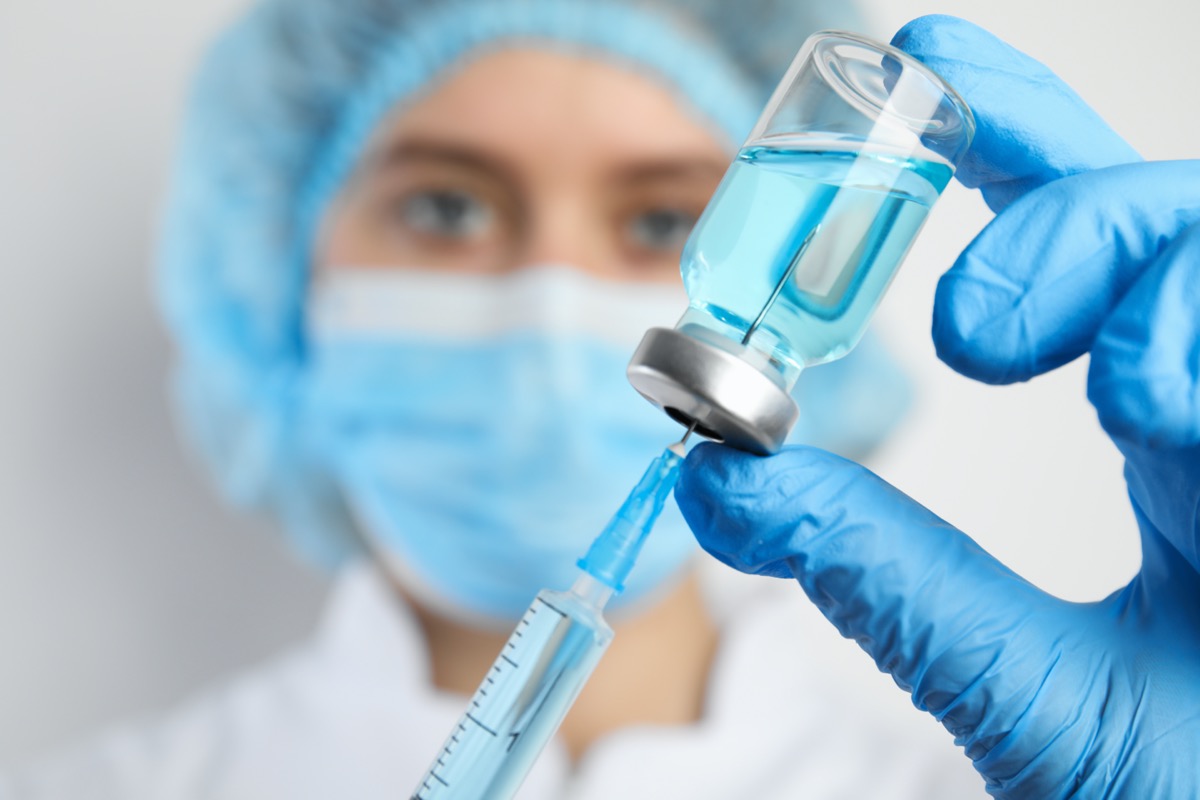 Over the last month it has become clear that there is a great likelihood a coronavirus vaccine will be ready for distribution by the end of this year or in early 2021. While over half of Americans are hesitant to get poked with antibody-producing inoculation, partially due to mistrust in its safety, Dr. Anthony Fauci, the leading coronavirus expert in the country, has no worries. In fact, he is so trusting in the FDA's endorsement of a vaccine that he won't hesitate in getting one—and will recommend his family do the same. In a Vermont COVID briefing on Tuesday, Dr. Fauci explained his stance on the upcoming vaccine. Read on, and to ensure your health and the health of others, don't miss these Sure Signs You've Already Had Coronavirus.
1
Dr. Fauci On His Full Support of the FDA's Approval of a Vaccine
Dr. Fauci is 100% confident in any decisions the FDA makes regarding a coronavirus vaccine. "I would think that we trust the FDA," he says. "They have pledged that they will do what the science tells them to do." In fact, he is so confident that he will be first in line for a poke—and so will his family. "I can tell you based on my experience and what I'm seeing, if there's a vaccine, which I'm fairly certain there will be, that is safe and effective, I for one would not hesitate to take it nor would I hesitate to recommend that my entire family do it. So I feel good about it."6254a4d1642c605c54bf1cab17d50f1e
2
Dr. Fauci On How Every Part of the Country Is Still in Danger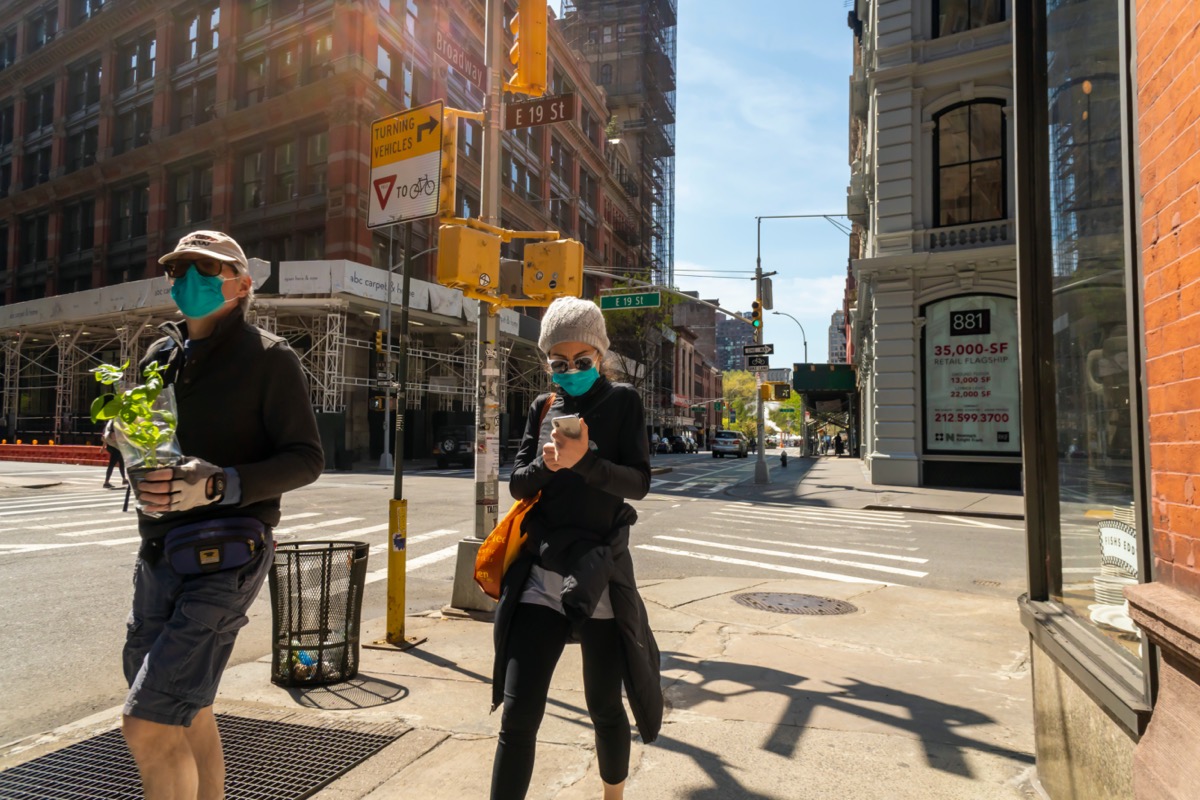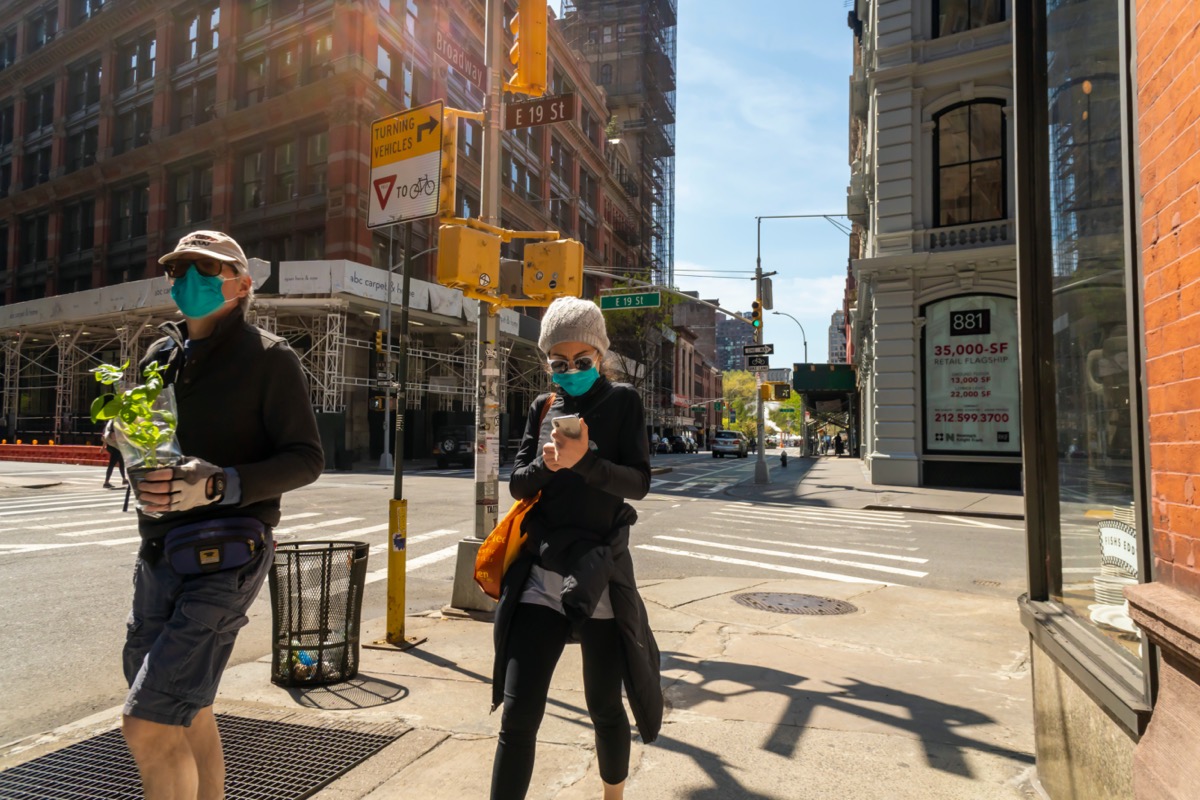 While Dr. Fauci praised Vermont on their success in flattening their coronavirus curve, he points out that there is no such thing as immunity from COVID. "This virus is a formidable foe. You give it an opportunity to reemerge its ugly head, whether you're in the beautiful, rural area of Vermont or in the middle of Manhattan or the Bronx, that virus is going to take advantage of that," he stated. Even states who are doing well, he offers the following advice: "Don't let your guard down because if we do, we are gonna see surges that are gonna put us back to where we were months and months ago." And, the changing season could complicate things. "This becomes particularly important as we enter the colder season of the fall and the winter," he said. "Let's everybody keep our guard up and not be complacent."
3
Dr. Fauci On the Fundamental Principles of Slowing the Spread
No matter the size of the state, Fauci points out that his fundamental principles should be followed. "These public health principles don't really change," he said, pointing out that "you can apply them to a different degree. When there is active infection in the community—"whether you are in Vermont or New York City"—he suggests  "universal wearing of masks, keeping physical distance, six feet being the parameter with some variation, avoiding crowds, doing things outdoor as much as you can, and washing hands as frequently as possible."
RELATED: COVID Mistakes You Should Never Make
4
Dr. Fauci On Whether Trump Downplayed the Severity of the Virus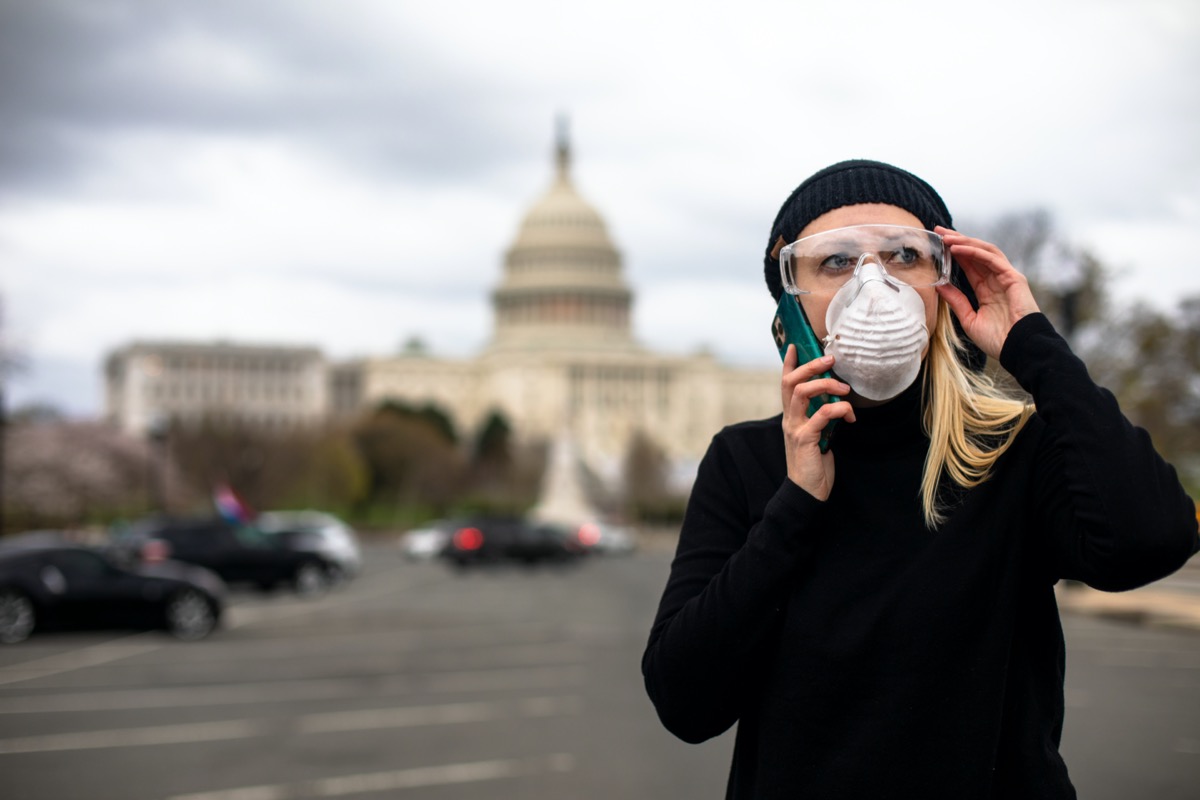 Whether or not Trump downplayed the severity of the virus, per reports, is of no importance to Dr. Fauci. "You could always say what would have happened, should have happened or could have happened and I think that is not productive," he pointed out. "Because all it does, I think, is intensified divisiveness. It's best now to look forward about what we know now and what we've been through and how we could best address it."
As for yourself, do everything you can to prevent getting—and spreading—COVID-19 in the first place: Mask up, get tested if you think you have coronavirus, avoid crowds (and bars, and house parties), practice social distancing, only run essential errands, wash your hands regularly, disinfect frequently touched surfaces, make sure your restaurant (if you must go to one) follows safety protocols, and to get through this pandemic at your healthiest, don't miss these 35 Places You're Most Likely to Catch COVID.
Leah Groth
Leah Groth has decades of experience covering all things health, wellness and fitness related.
Read more about Leah