Trump's Doctors Should Worry About This, Says Dr. Fauci
The president's out of the hospital, but he's not out of danger.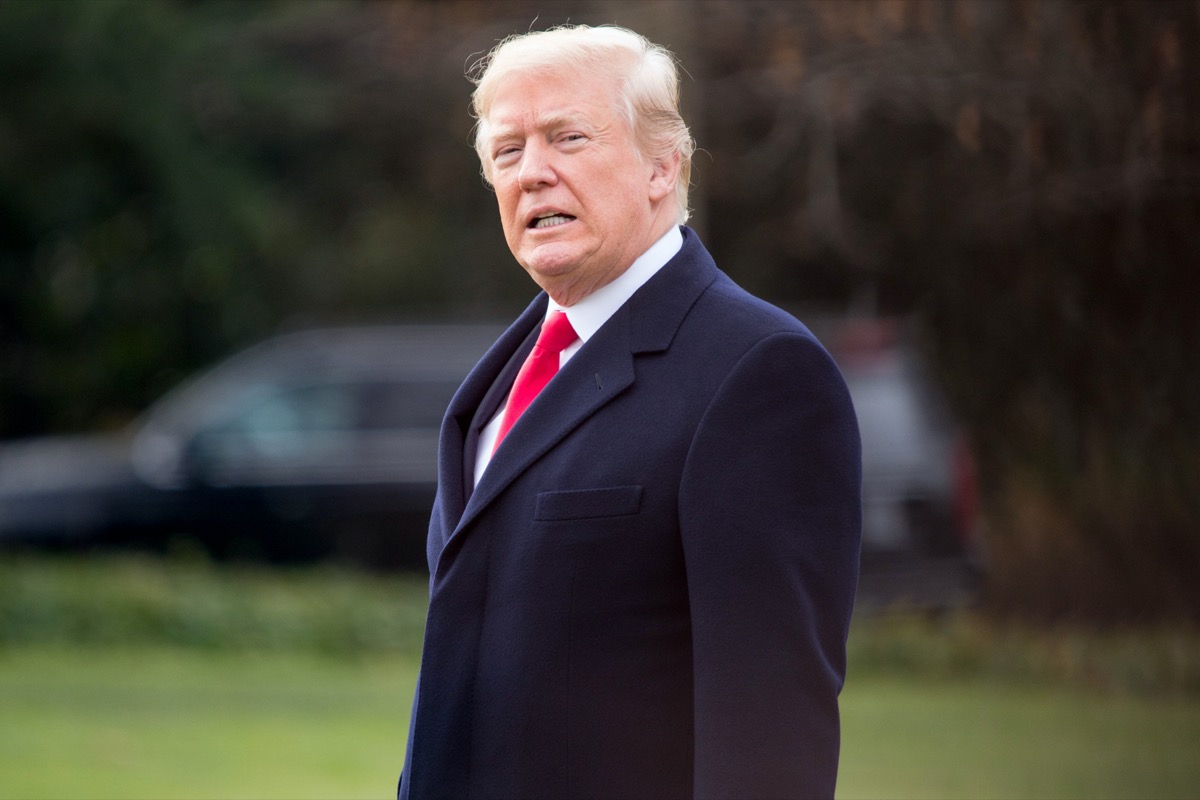 Less than four days after being hospitalized for COVID-19, President Trump left Walter Reed Hospital and returned to the White House on Monday night. A few hours later, Dr. Anthony Fauci, the nation's top infectious diseases expert and a member of the White House coronavirus task force, told CNN's Chris Cuomo that Trump is early enough into his illness that he and his doctors should be concerned about a potential complication. Read on to find out what that is, along with Fauci's latest predictions on a vaccine and what Thanksgiving will look like this year. And to get through this pandemic at your healthiest, don't miss these Sure Signs You've Already Had Coronavirus.
1
What Could Happen to Trump Within Days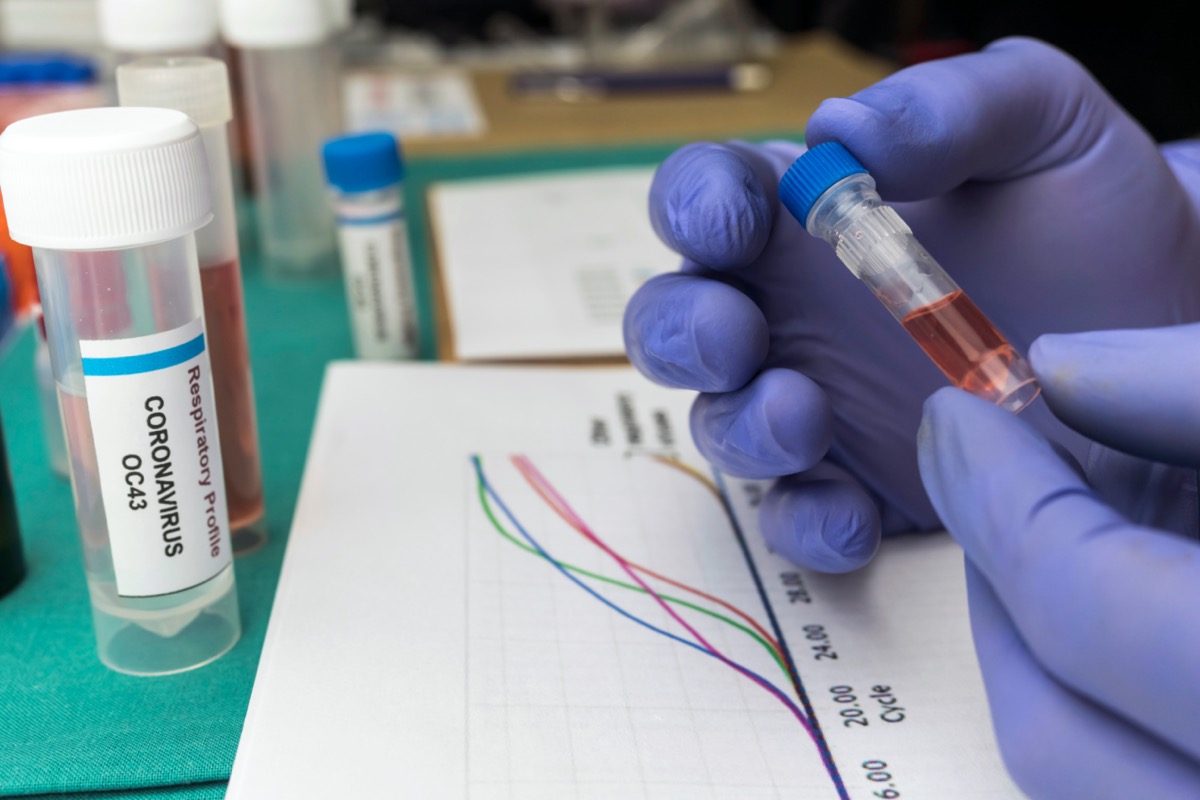 Although Fauci said that Trump "looks fine," he said that the president's doctors need to be on guard for a sudden deterioration in his condition. "It's no secret that if you look at the clinical course of people, sometimes when you're five to eight days in, you can have a reversal," said Fauci, who added that he is not involved in Trump's primary care. "A reversal meaning, going in the wrong direction and get into trouble. It's unlikely that it will happen, but they need to be heads up for it. He knows it, the physicians know it." 
2
He's 'Strongly Suspicious' Trump Received This Treatment
Fauci said he was "strongly suspicious" that the president received monoclonal antibodies—a treatment not yet FDA approved for coronavirus—to help him beat back the infection. "It could have been, he was naturally going to turn around anyway," said Fauci. "If you're asking me my opinion, I think it made a difference … monoclonal antibodies can really do a knockout punch to a virus."
3
Fauci's Latest Vaccine Predictions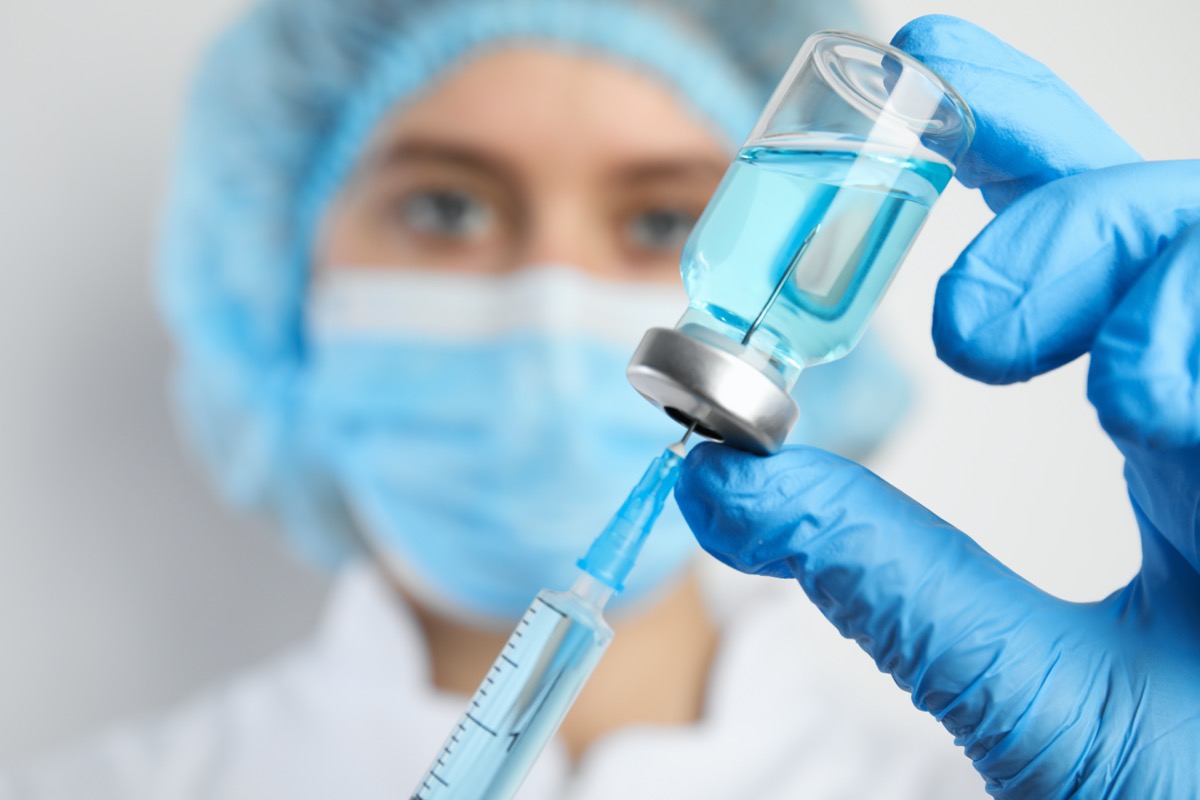 "I think comfortably around November or December we'll know whether or not the vaccine is safe and effective," said Fauci. "I actually am cautiously optimistic from what I've seen about preliminary data in phase one, that there's a very good chance we'll have a safe and effective vaccine. They've already started to produce doses way before we'll know whether the vaccine is safe and effective. So by the time we get to the end of November, December, there should be some doses that are available for distribution."
4
'Flood the System With Testing'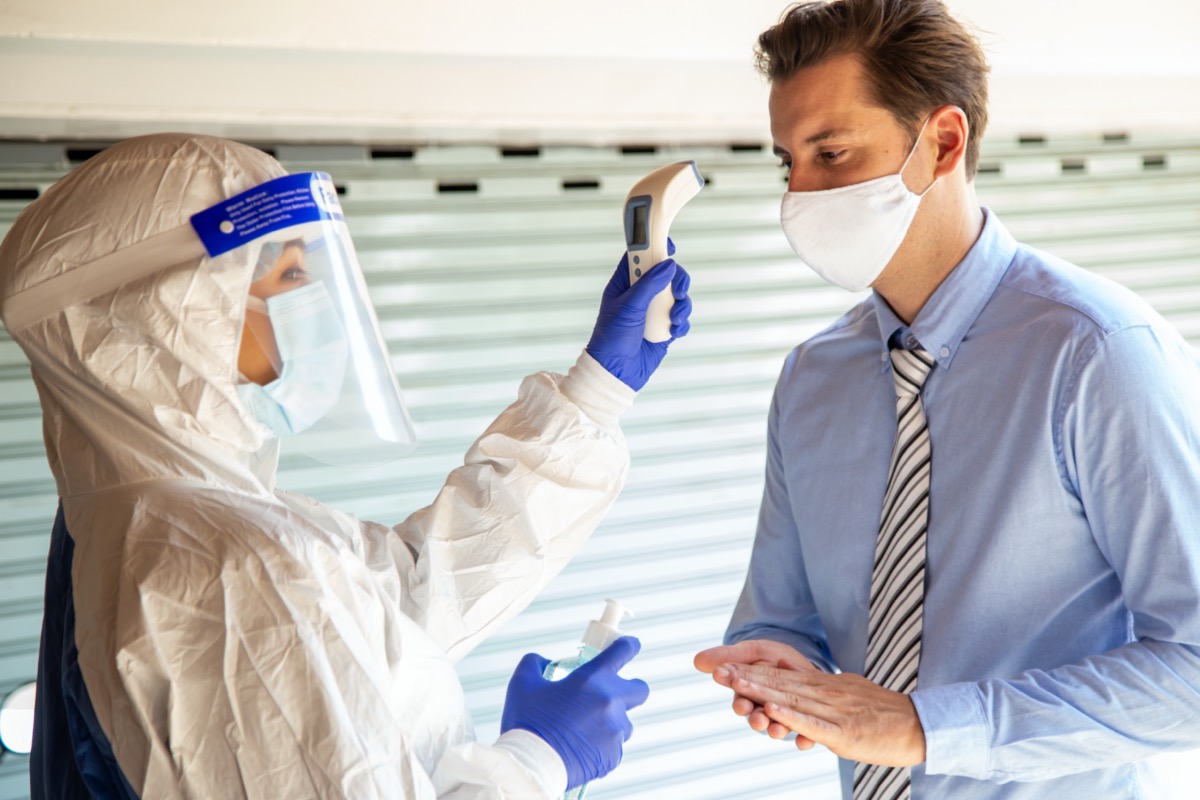 Fauci said the U.S. government has committed to buy 150 million rapid coronavirus tests which are about the size of a credit card, cost about $5 and display results within 15 minutes. "And then I think there'll be more after that," he said. "I'm going to be pushing for more … we need to flood the system with testing." 
5
Will Americans Be Able to Celebrate Thanksgiving?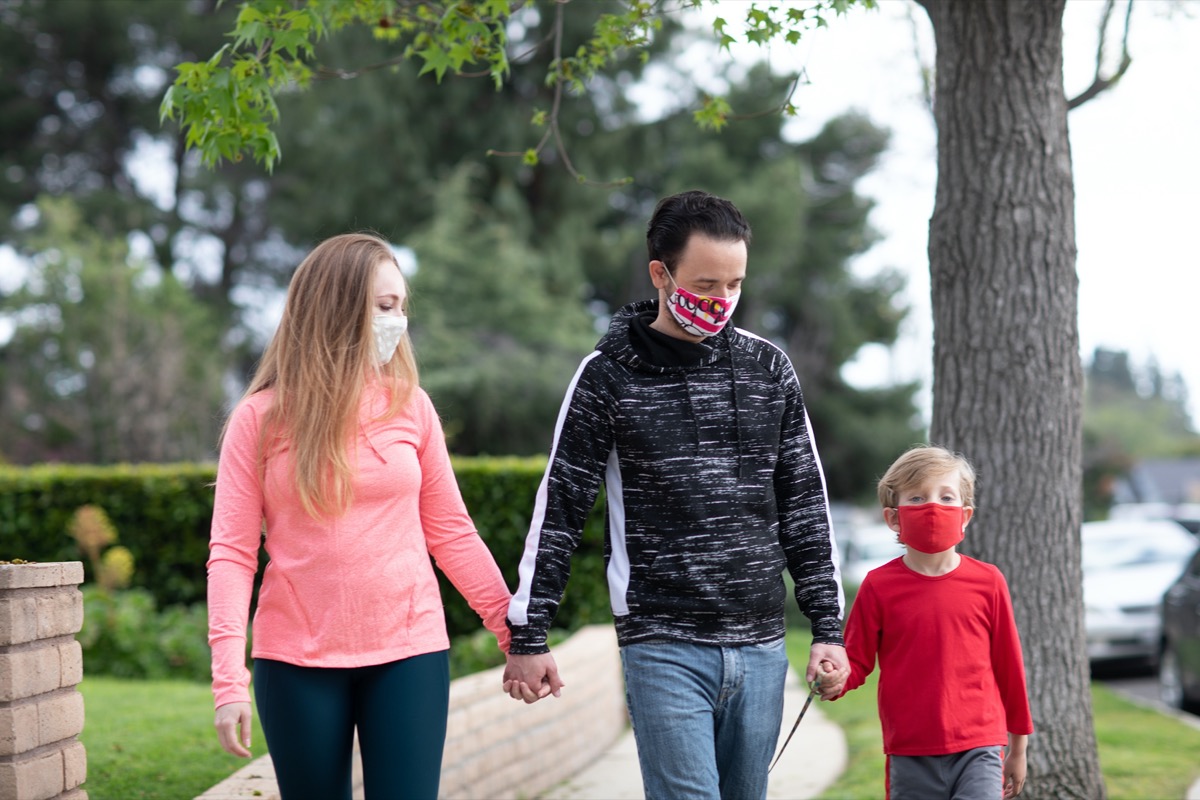 Fauci noted that the U.S. is still reporting about 40,000 new coronavirus cases a day, and what Thanksgiving and holidays look like should depend on the infection rate in each local area. "Some people in this country are going to be able to have a relatively normal type of a Thanksgiving, but in other areas of the country, you're better to hold off and maybe just have immediate family, make sure you do it in a way that people wear masks, and you don't have large crowds of people," he said." I'd like to say that everything is going to be great by Thanksgiving, but honestly, I'm not so sure it is. We've got to get that baseline of infection down."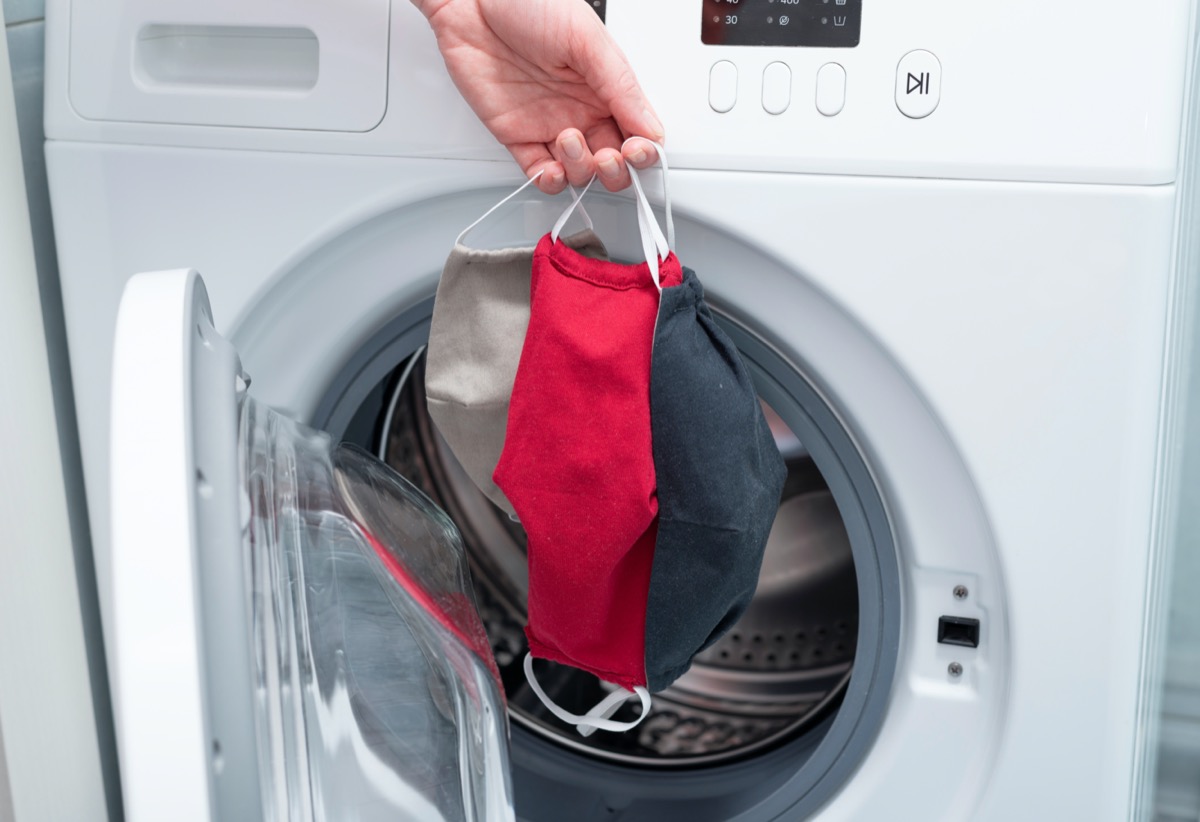 Fauci strongly recommends wearing a face mask, avoiding crowds, social distancing, washing your hands frequently, and to get through this pandemic at your healthiest, don't miss these 35 Places You're Most Likely to Catch COVID.6254a4d1642c605c54bf1cab17d50f1e