This Type of Food Is Flying Off Grocery Store Shelves Now
Billions of dollars worth of this food were sold in 2019, and sales keep going up this year.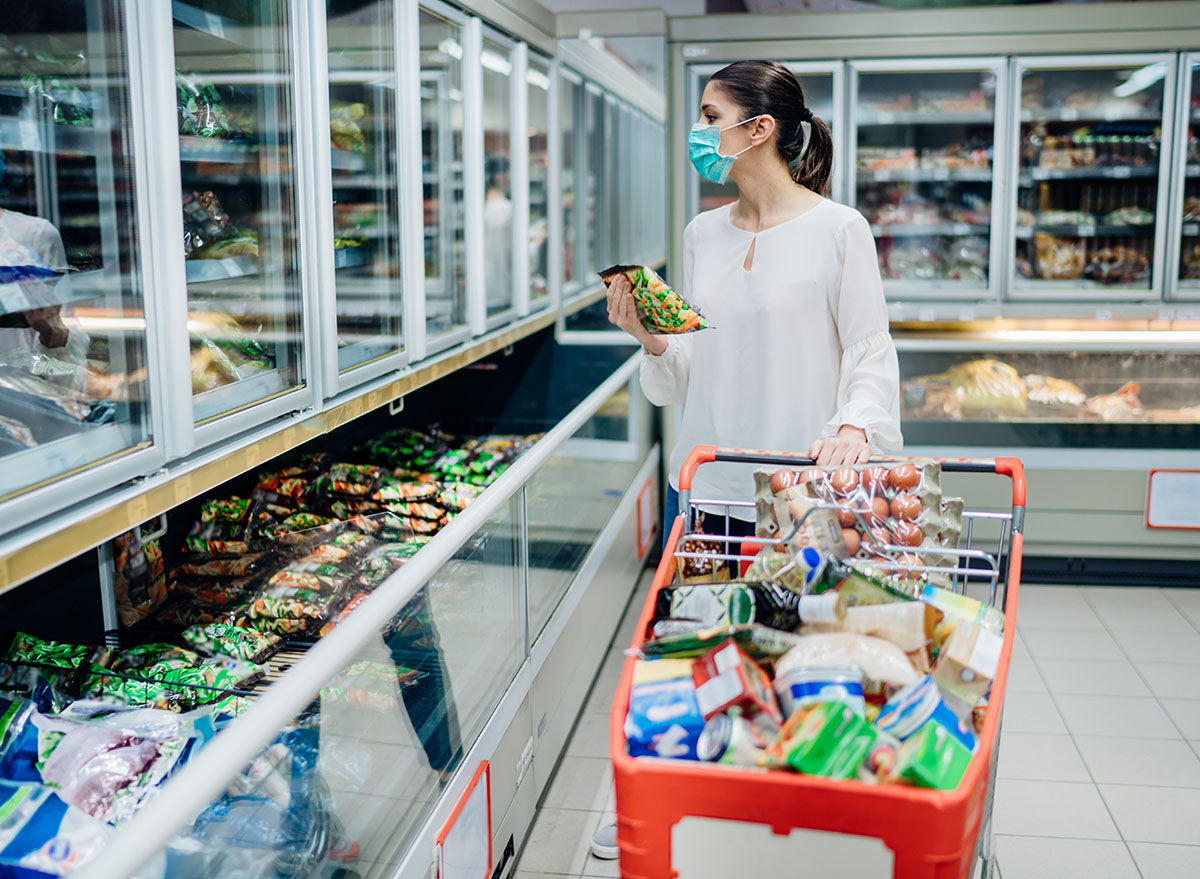 The pandemic brought meat and other food shortages (remember empty toilet paper aisles?) with stay-at-home orders and mask requirements. Another type of food flying off grocery store shelves recently is one you may not expect.
Organic food sales went up in 4.6% to $55.1 billion in 2019, and the craze for healthier, clean food is continuing into this year, too — with even more steam. So far, organic produce sales are up 20% for the first half of 2020, jumping to a 50% increase during the first few days of the pandemic in March, according to the Organic Trade Association.
Related: 7 Powerful Supplements That Will Boost Your Immune System
If something is organic it means it was produced or created without chemical fertilizers, pesticides, or other artificial things. The USDA says a product is organic if it was grown in soil with no prohibited substances used for treatment for three years. Studies like this one, published in 2018, link insecticides to cancer and other health problems.
With more people staying at home to cook (you'll probably eat healthier!), organic food sales for things like milk are up, as are organic eggs and organic frozen food. A poll released with the data shows 90% of 3,188 people who answered an Organic Trade Association poll in April and May said they buy organic produce now. The company says sales of organic non-food items like vitamins, cleaning supplies, and other household products also increased.
STAY INFORMED: Sign up for our newsletter to get the latest coronavirus foods news delivered straight to your inbox.
"Our normal lives have been brought to a screeching halt by the coronavirus.," says CEO and executive director of the Organic Trade Association Laura Batcha. "The pandemic has only increased our desire for clean, healthy food."
One healthier food option taking center stage as a result of meat shortages during the pandemic? Tofu. Sales of the plant-based protein were up 90% in March 2020 compared to March 2019. Not sure what other foods are plant-based? Check out our handy list.
Related: Your ultimate supermarket survival guide is here!6254a4d1642c605c54bf1cab17d50f1e
Amanda McDonald
Amanda has a master's degree in journalism from Northwestern University and a bachelor's degree in digital journalism from Loyola University Chicago.
Read more about Amanda
More content from
Groceries