Frozen Pizza Shortage May Be Coming to a Grocery Store Near You
Huge sales of one of the all-time easiest comfort foods have made frozen pies hard to find.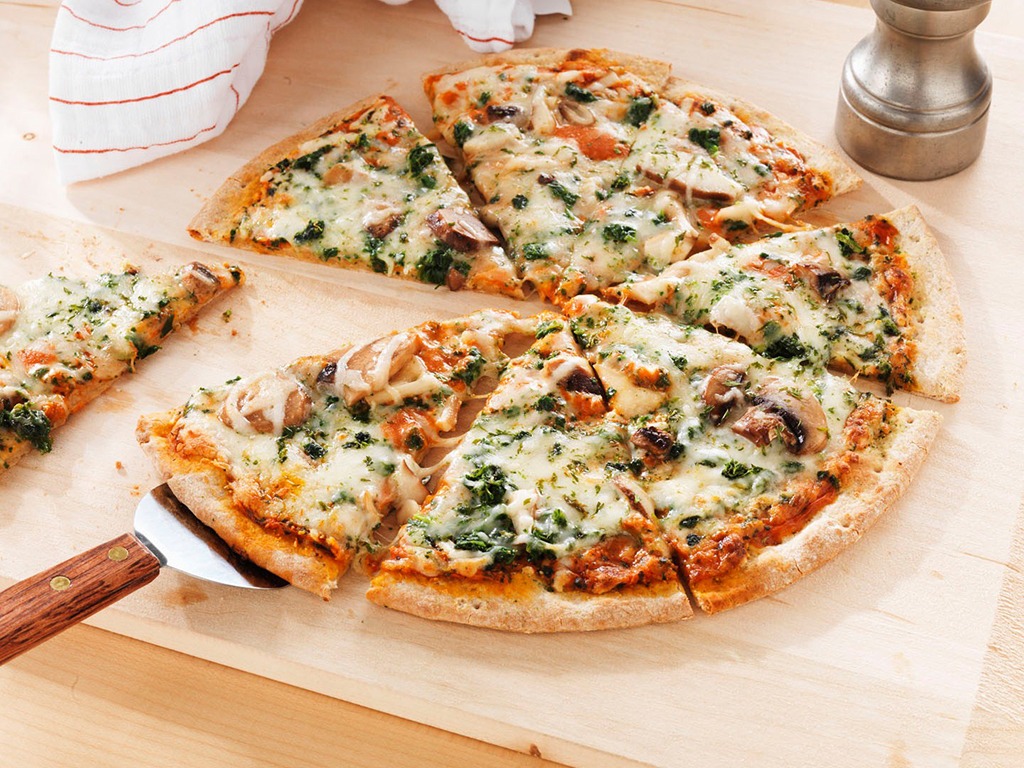 The coronavirus outbreak has put significant chinks in America's food supply chain. From meat to beer, common grocery store items are now facing temporary shortages thanks to slowed production caused by COVID-19 outbreaks at food supply companies. At a time when the demand for food is at an all-time high, this is not good.
Now, a new food item appears to be dangerously close to becoming unavailable: Frozen pizza.
According to data analytics firm IRI, Americans have bought approximately $275 million worth of frozen pizza since the start of the pandemic in March—which is 92 percent more than the same time last year.
"I've been in this business over 25 years, and I've never seen a spike like this across the country," Newman's Own President and COO Dave Best told Ad Week. "This is unprecedented."
STAY INFORMED: Sign up for our newsletter to get the latest coronavirus foods news delivered straight to your inbox.
It's not just increased demand; The limited supply of ingredients necessary to assemble and produce the frozen pies is presenting its own set of challenges as well.  A Chicago-area Whole Foods put a quota on the number of frozen pizzas that customers could buy, which was memorialized in the following tweet::
Many of the top brands of frozen pizza are experiencing an increase in sales of up to 190 percent. Adweek compared the increase in sales of frozen pizza to the recent rush of toilet paper. (As news of the coronavirus and the impending shutdowns broke, Americans stocked up on toilet paper, causing an increase in sales of about 104 percent.)6254a4d1642c605c54bf1cab17d50f1e
Ashley Lind, director of demand sciences at Conagra Brands which makes popular frozen pizza Celeste Pizza, told AdWeek outlet, "It's not hard to imagine that many people are looking for easy, convenient solutions that are also crowd-pleasing family favorites. Also, when living in uncertain times—as many of us are right now—we're seeing a rise in consumers turning to much-loved comfort foods. Frozen pizza checks a lot of these boxes for consumers.
Beer and pizza have long gone hand in hand, but with the student shortage of carbon dioxide threatening the supply of cereal malt beverages, combined with the sudden shortage of frozen pizzas, we may need to find a new comfort food and drink pairing to get through the coronavirus lockdown.
READ MORE: 9 Worst Grocery Store Chains to Shop at During the Pandemic