Government Warns About Fake Websites Selling This Grocery Staple
Over 20 websites are scamming customers into buying this product, but are sending them socks or nothing instead.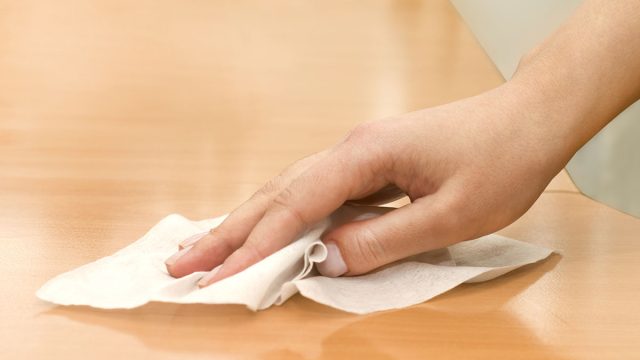 With some grocery store chains putting limits on the number of some items you can buy, a second wave of grocery panic buying could be just around the corner. If disinfecting wipes are on your grocery list but you can't find them in the store, the government is warning against buying them online.
According to a complaint filed with the Federal Trade Commission, since July of this year, 25 counterfeit websites are claiming to sell the wipes. These websites are receiving thousands of dollars from customers. The complaint says the websites do not make or are authorized to sell Clorox and Lysol products, and have been "playing on consumers' COVID-19 pandemic fears to trick them into paying for Clorox and Lysol products that the defendants never deliver."
Related: 8 Grocery Items That May Soon Be in Short Supply
Customers say when they try to return the fake product the website is gone and a new website is set up with a different URL. Sometimes the website uses false shipment information so it is harder for credit card companies to reverse the costs. In some cases, it even ships things like a pair of socks or other items to the customer instead of the disinfecting wipes.
A court in Ohio has taken action and placed a temporary restraining order on the websites. Through the complaint and the temporary restraining order, the FTC is seeking to ban the websites permanently from selling anything and return money to customers.
Some of the websites include clorox-sale.com, clean-sell.com, lysol-free.com, lysolsales.com, and lysol-wipe.com. The full list can be found here.
For more, here are 5 Popular Disinfectants Proven to Kill COVID-19, and you can get them all at your local supermarket.
Amanda is a staff writer for
Eat This, Not That!
.
Read more