Expect These Major Changes at the Grocery Store Checkout Station
The coronavirus pandemic will leave a lasting mark on the way we shop and pay for food.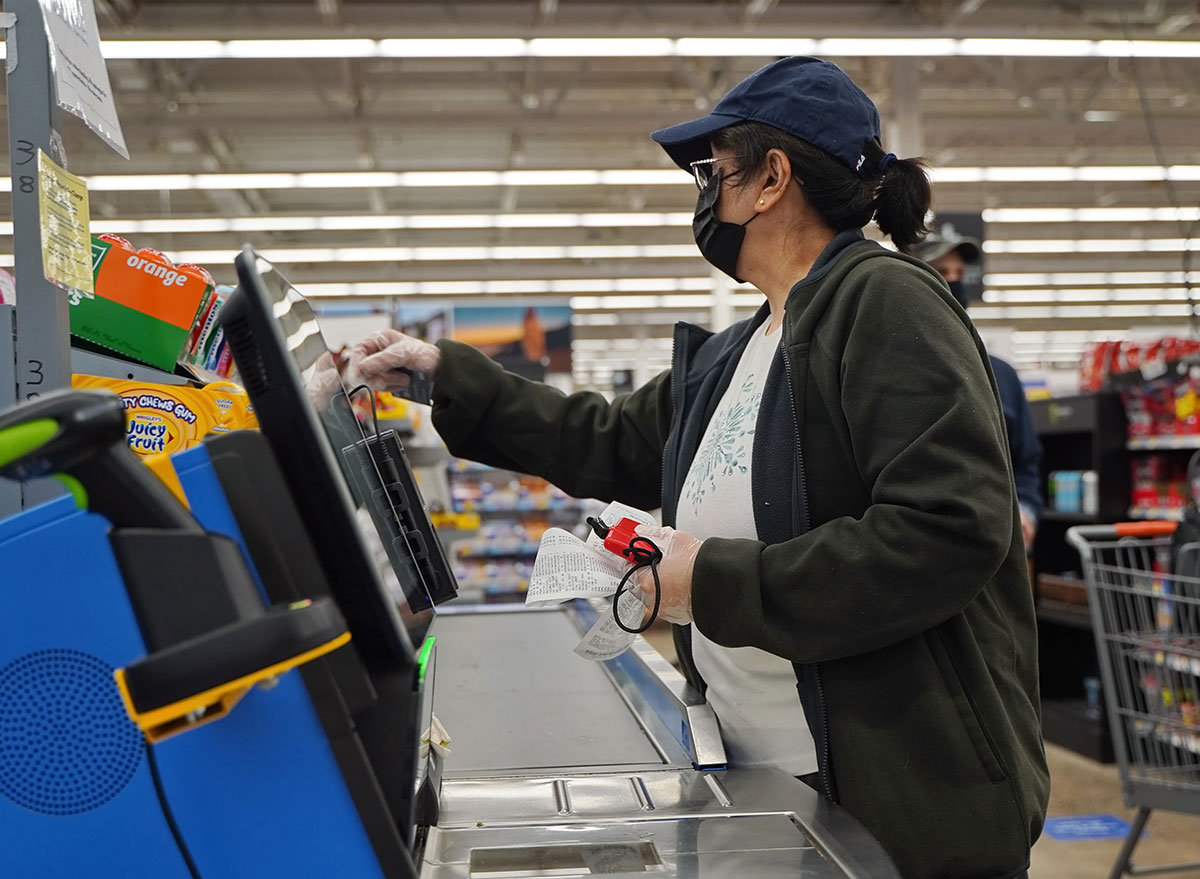 Despite a sharp surge in the use of online grocery deliveries and curbside pickup, many Americans in need of food are still shopping the traditional way during the coronavirus pandemic: By visiting the grocery store. Every shopper has already seen the way COVID-19 has changed everyday operations at local and nationwide chains: From not letting anyone enter if they're not wearing a mask to limiting customers to specific hours and making every aisle one-way only.
And yet, the changes will keep on coming. In fact, paying for your food haul will likely look and feel different for months—and maybe even years—to come. Here are just a few current and future examples of how the checkout experience at grocery stores will change, perhaps permanently. And to keep yourself informed, make sure to sign up for our newsletter to get the latest food shopping news.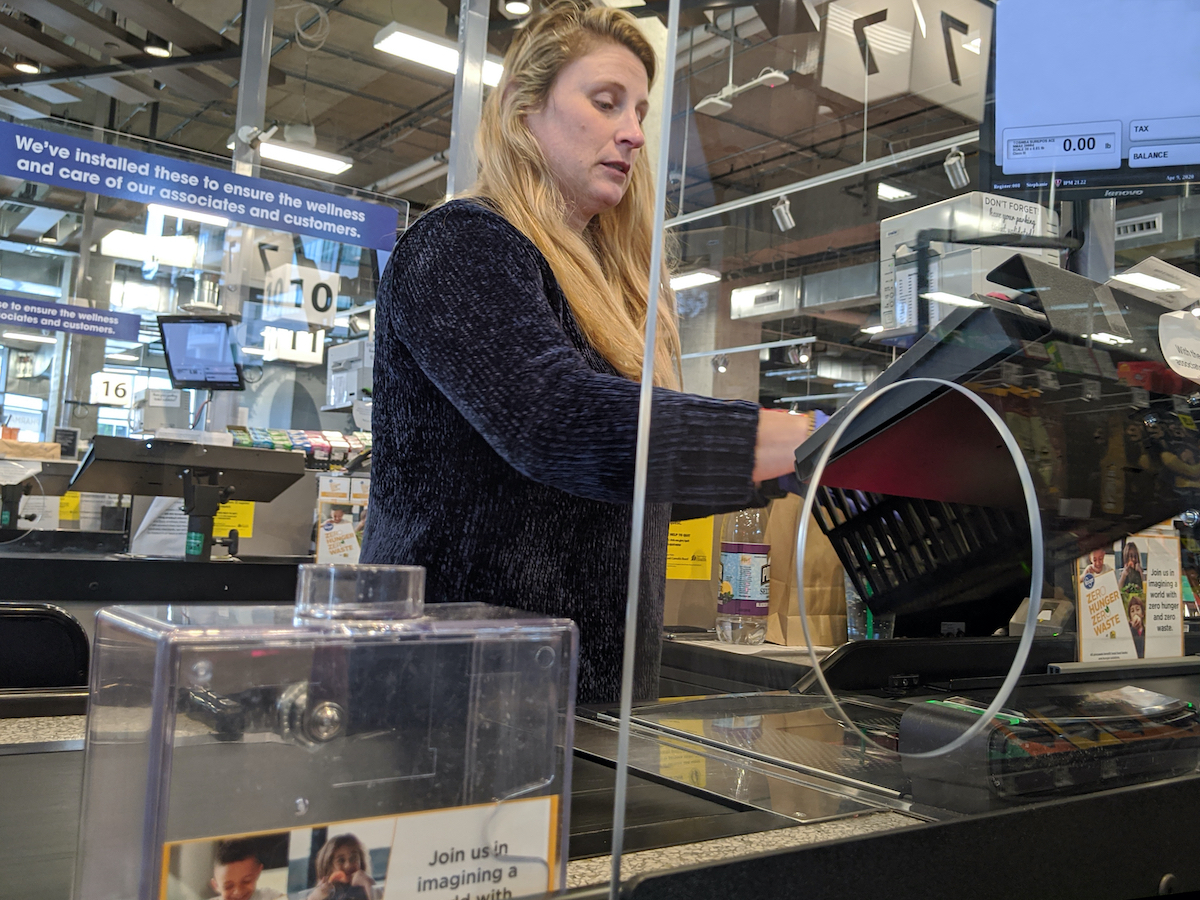 6254a4d1642c605c54bf1cab17d50f1e
Nearly all national grocery chain locations have been outfitted with plexiglas designed to protect grocery store checkout clerks from any contagion coming from shoppers and vice versa. In fact, there is such a demand on plexiglas by most commercial storefronts that the supply is reportedly dangerously low. Related: The One Food Item People Can't Stop Buying at the Grocery Store.
Antimicrobial Conveyor Belts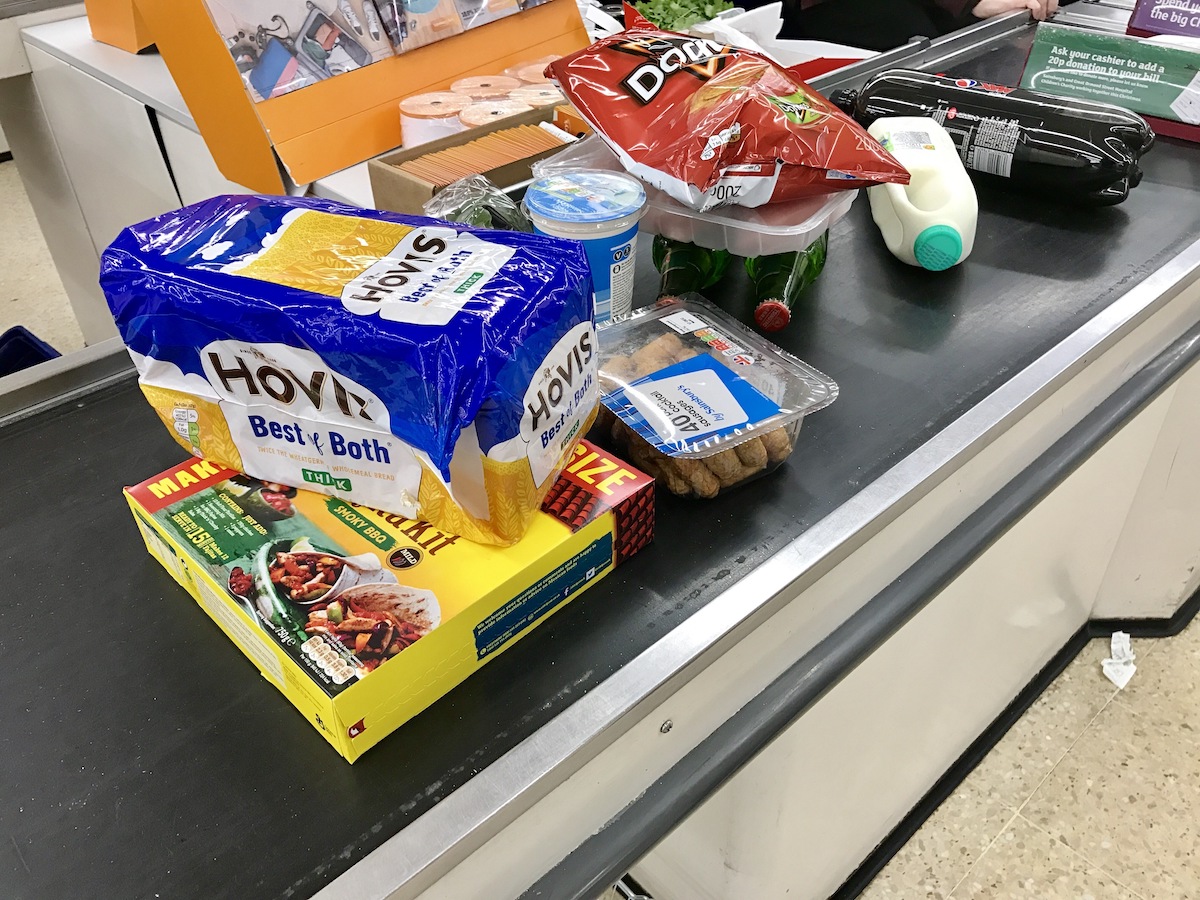 Conveyor belts that are antimicrobial? They already exist, and are used in many food processing plants to move produce and meat and avoid the spread of germs. Because we can never be too careful, don't be surprised to see these shiny and clean belts coming soon to your local grocery store. Related: One Thing You'll Never See in Grocery Stores Again.
Whether or not you enjoy scanning your own items to ring them up, the self-checkout method is effective at keeping person-to-person interactions low. You can expect to see more self-checkout stations at your local grocery stores than ever before. But, while this may be keeping grocery store clerks safe, it may also be relieving them of a job.
The need to stand six feet away from the people waiting in line with you, combined with a more careful checkout process will almost certainly add time to your shopping experience. Expect to spend more time trying to checkout of the grocery store than you normally would.
Some grocery store employees have gone on record to say that they have zero interest in handling shopper's reusable grocery bags. So, even though you're trying to save the environment or follow plastic bag banning policies, expect to be bagging your own groceries for the foreseeable future… at least until automated robots come into play. Read next: The One Thing You Shouldn't Touch at the Grocery Store.
More content from
Groceries