Grocery Prices Have Risen This Much Since Coronavirus Started
Increased demand and chinks in the food supply chain are making groceries more expensive.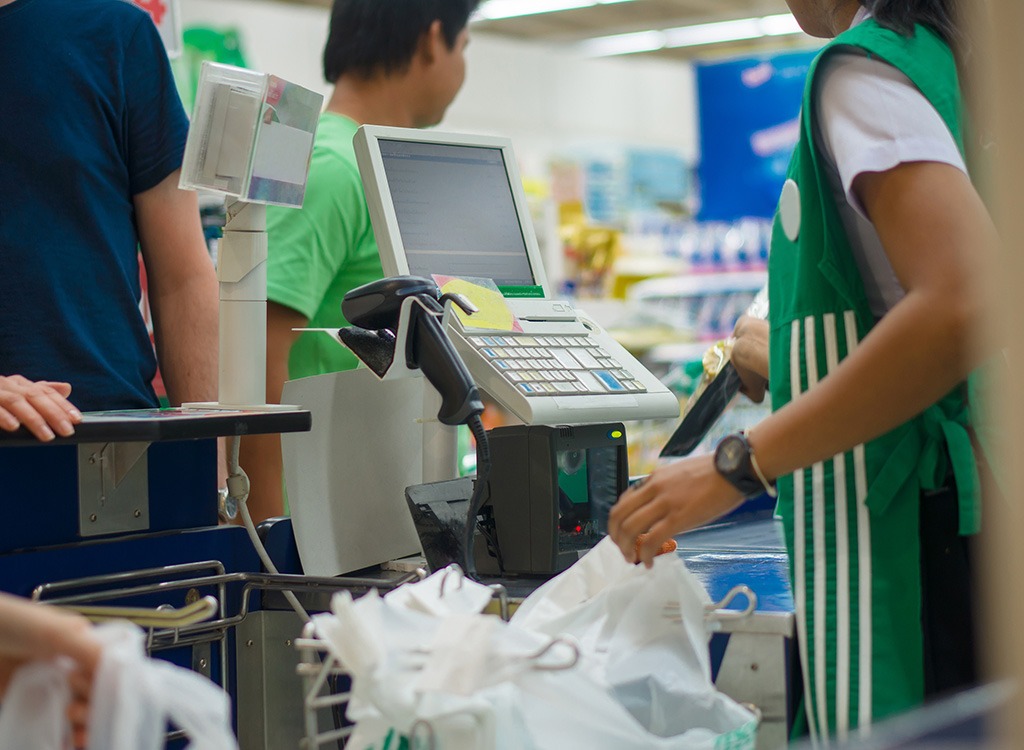 If you feel like your weekly grocery expenditure has increased significantly in the past three months, you are not imagining things.
A just-released report from the Bureau of Labor Statistics reveals that the price of groceries increased 0.7 percent in May. This may not sound so bad, but when you consider that came on top of a 2.6% increase in the month of April—which represents the biggest month-to-month increase in nearly 50 years—that represents a whopping  3.3% total increase in grocery prices over the course of two months.
Considering that 38 million Americans already relied on food stamps in 2019, this rise in food costs during a global pandemic has made it even harder for millions of Americans to get the nourishment they need. This has especially impacted those living in low income or low access areas, where the closest grocery store is at least a mile away, according to CNN Business.
The steeper cost of food has been caused by a number of variables, but there are two main ones that have had the biggest effect. First, there's been a sharp increase in demand for groceries due to the strict lockdown orders around the country. At the same time, food supply chains have been taxed by coronavirus outbreaks shutting down processing plants and travel restrictions making the transport of goods more difficult. Combine these two issues and you end up less, and therefore, more expensive food products.
It's also important to note that the Bureau of Labor Statistics' report shows that the overall increase in grocery prices has been driven largely by a 10.8% increase in the cost of beef in May—the largest monthly increase ever measured. This was in addition to a 3.7% increase in the price for meats, poultry, fish, and eggs (the price of eggs alone rose 16.1 percent in April).
Plus, prices for dairy products increased by 1 percent, and fruit and vegetables by 0.5 percent. While prices for nonalcoholic beverages and other "food at home products" remained the same in May, the cost of cereal and baked goods actually dropped 0.2 percent in May after rising 2.9 percent in April. Perhaps people had enough baked goods at home because they made it from scratch?)6254a4d1642c605c54bf1cab17d50f1e
Shopping for groceries has become an essential activity during the coronavirus pandemic and as a result, prices have increased significantly. As chinks in the food supply chain get ironed out, and more restaurants reopen, it's likely that prices will return to pre-pandemic levels, but that may take a bit longer than anyone truly wants.