5 Things You Used to Do at the Grocery Store That You'll Never Do Again
Going food shopping is an experience that has been forever changed.
Living through a pandemic has changed many aspects of everyday life, and that includes how you go shopping at the grocery store. Now, you won't see a single person without a mask on and there's a protective shield between you and the cashier. If you've wondered just how long things are going to be this way, it's becoming more and more clear with each day that this may just be the new norm. At least for the time being.
And that means there are some things you used to do at the supermarket that are now truly memories of the past. Here are five things specifically you used to do at the grocery store that you won't do again.
Grabbing a basket or shopping cart and not wiping it down.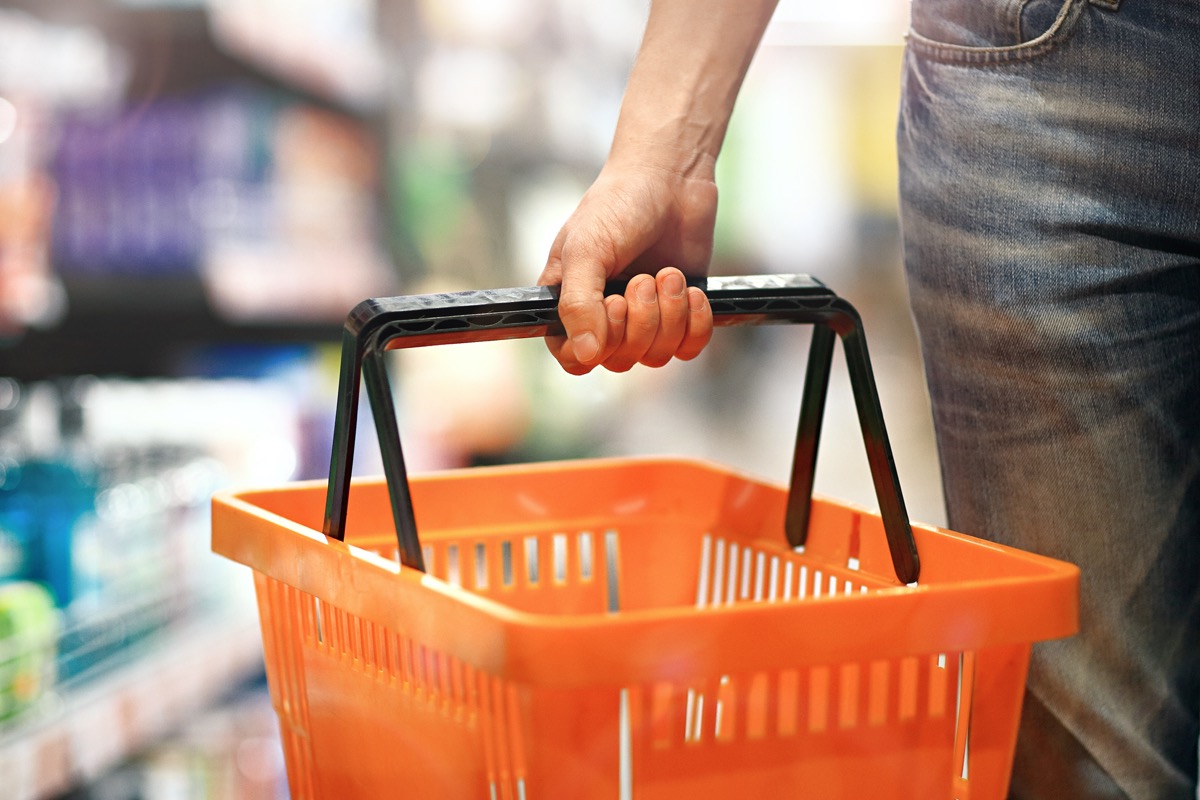 Walking right into the grocery store and picking up a basket or cart without a second thought is a luxury of the past. Most grocery stores now have disinfectant wipes available for you to wipe down these items before you use them.
Putting your items on the conveyor belt while someone else is checking out.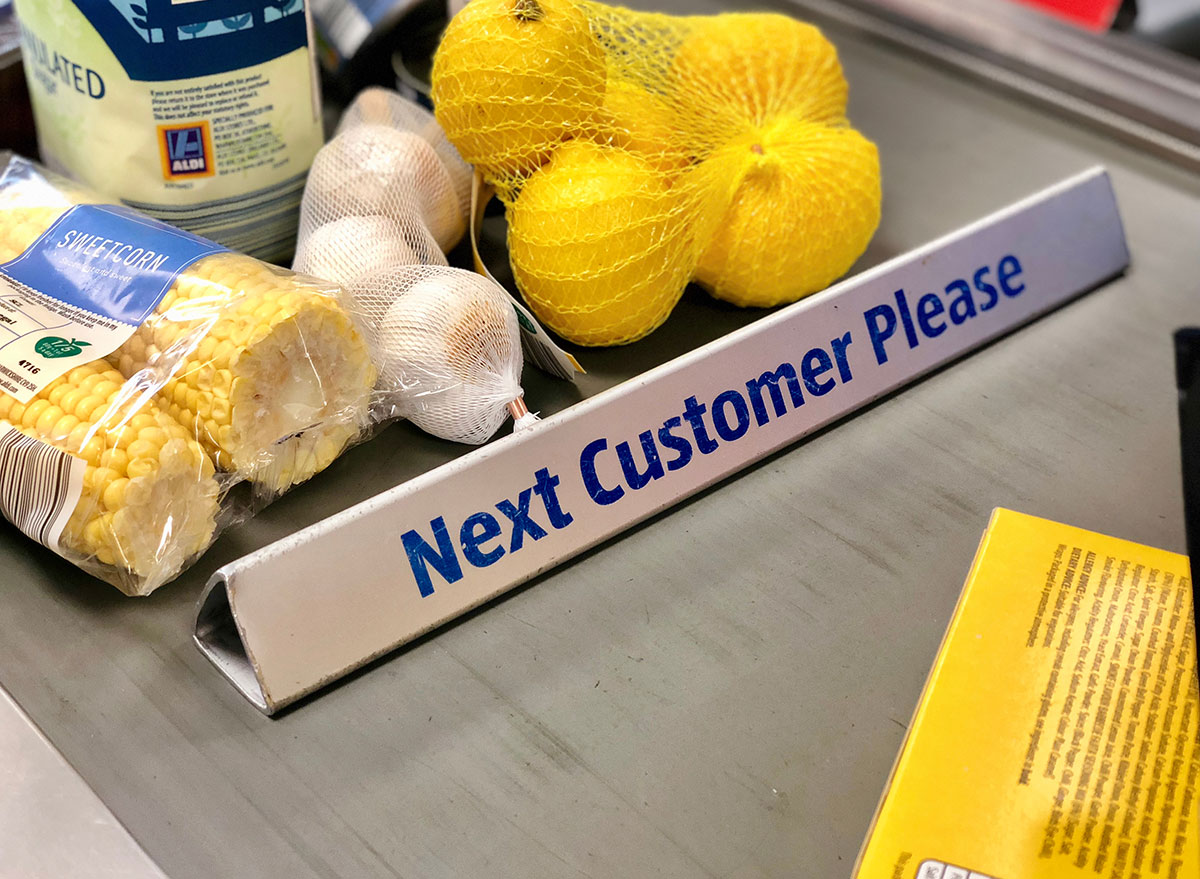 Remember when you would start unloading the items from your cart and put them on the conveyor belt while the person in front of you was still in the midst of checking out? That's something you most likely won't ever do again. See, most stores will keep enforcing social distancing, meaning you'll have to wait until it's your turn to check out, as then it is safe to approach the register. This is all to ensure that you don't get too close to others, as the Centers for Disease Control and Prevention (CDC) explained that coronavirus is mostly spread via respiratory droplets that you can catch if you're in close contact with another person to person.
Self-serving foods from bulk bins.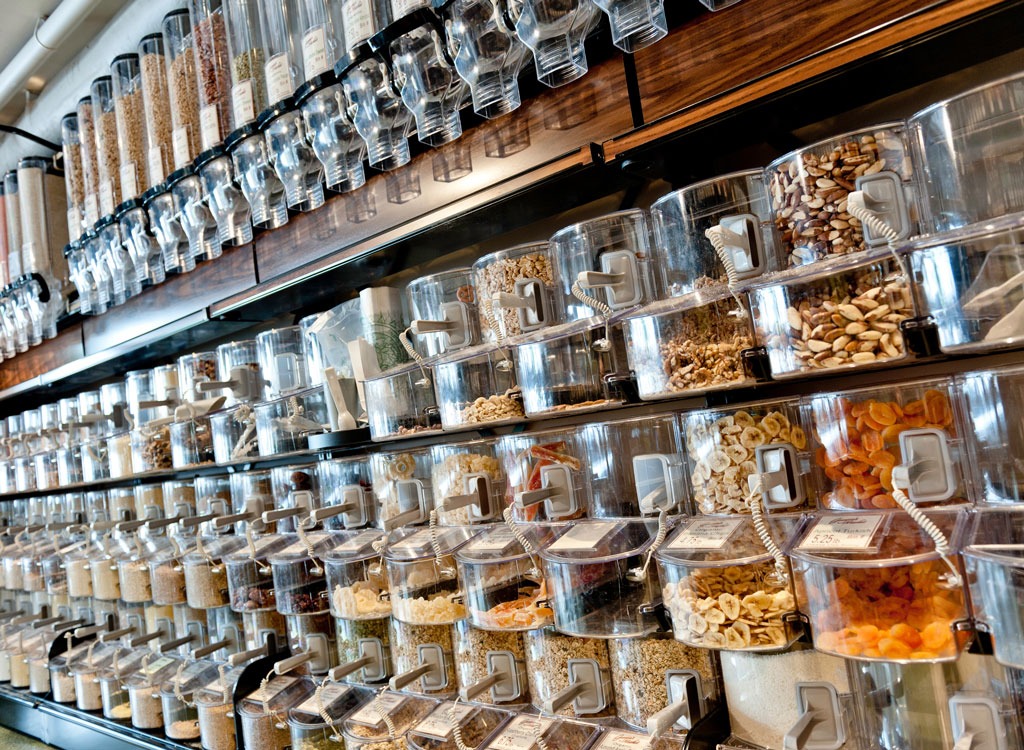 Filling up a bag of candy, nuts, or granola is something you probably won't do again in a grocery store. Those scoopers and the handles for each bin are being touched several times a day by many different people, and it's no easy task making sure it's all properly sanitized after each and every use.6254a4d1642c605c54bf1cab17d50f1e
Looking for more helpful tips? You're in luck, as your ultimate restaurant and supermarket survival guide is here!
Taking your time shopping.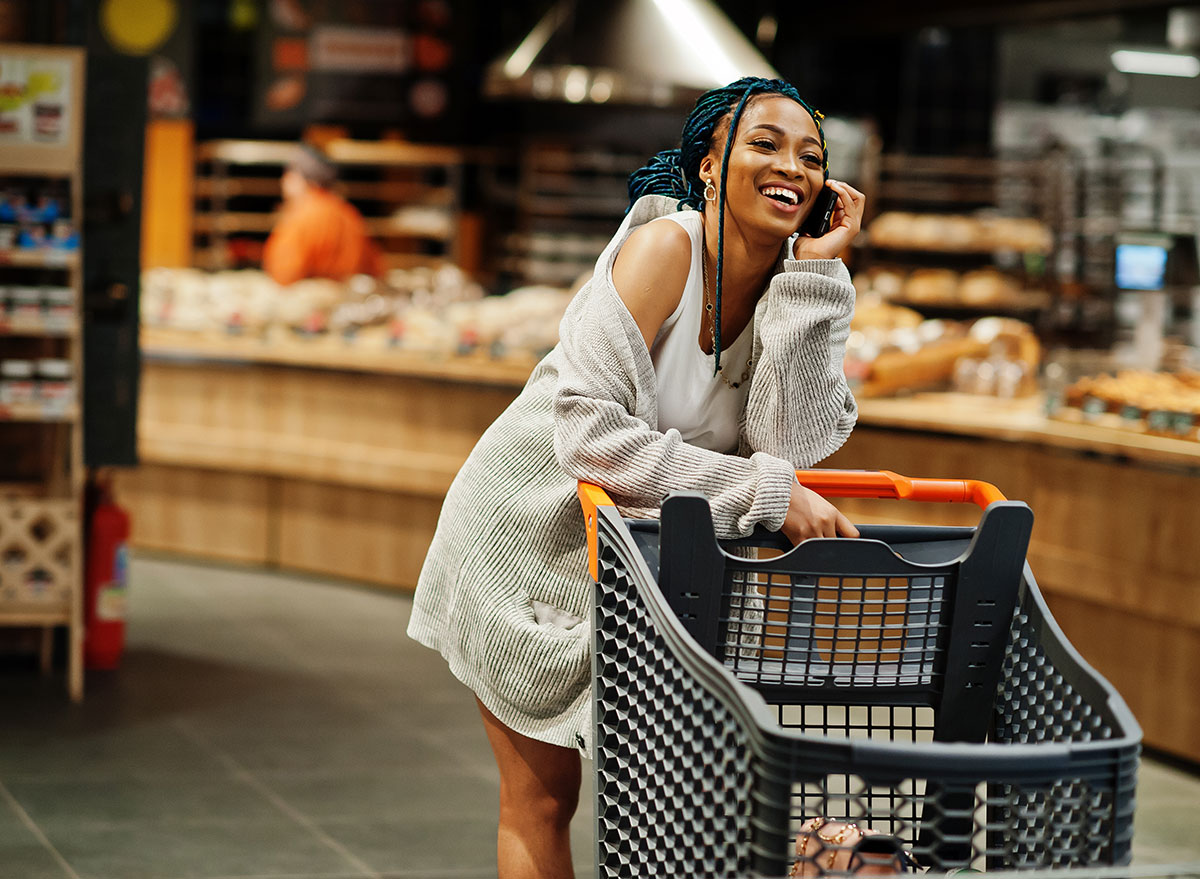 For some, walking slowly perusing the aisles of the grocery store was a calming activity. Now, even taking a phone call is most likely something you wouldn't think to do. The less time you spend in the supermarket, the better, as it's less of a risk of coming into contact with any unwanted germs. So a food shopping trip now is best done by yourself, quickly just getting the items you need and heading out.
Buying large quantities of certain items.
Even if you have an urge to start stockpiling again, you probably wouldn't even be able to. Stories will most likely keep restrictions in place that will limit the amount of toilet paper, paper towels, cleaning sprays, and even meat one person can purchase at a time.
Jennifer Maldonado
Jennifer Maldonado is a senior editor at Eat This, Not That!, specializing in food and health content.
Read more about Jennifer
More content from
Groceries