This Kitchen Staple Is a Surprising Source of Food Poisoning
Before you dry your hands with it, make sure you've followed this pathogen-preventing protocol.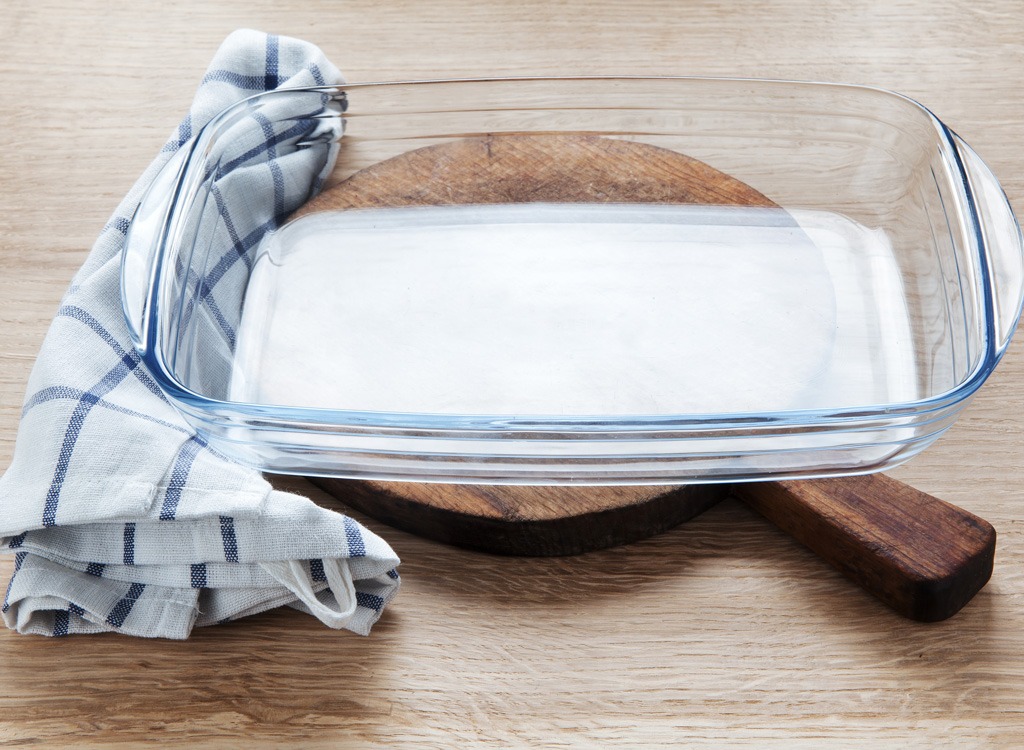 You wipe your hands on them, use them to wipe down the dining room table, shine utensils and plates, and then hang them over the oven handle or wall hook to dry. But have you ever considered how much bacteria your kitchen towels are harboring after all that daily wear and tear? The researchers from the University of Mauritius have studied the little buggers hiding in this kitchen staple and recently presented a study on their research at the annual American Society for Microbiology meeting.
The study
Researchers collected 100 kitchen towels after one month of use and then cultured and identified the bacteria present. They discovered that factors such as family size, type of diet, and multi-usage of towels affect the growth of potentially food-poisoning-causing pathogens. Almost half of all the kitchen towels tested showed bacterial growth, and out of the 49 percent, 36.7 percent showed Enterococcus spp, 36.7 percent grew coliforms, and 14.3 percent had S. aureus. The latter two significantly present in towels found in non-vegetarian kitchens.
Towels found in homes with bigger families and children had more bacteria prevalent than homes with smaller families. What's more, multipurpose towels used for wiping utensils, drying hands, holding hot utensils, and cleaning surfaces contained more pathogens than single-use towels. They also found that humid towels harbored more bacteria than dry towels.
"The data indicated that unhygienic practices while handling non-vegetarian food could be common in the kitchen," Dr. Biranjia-Hurdoyal, Senior Lecturer from the Department of Health Sciences, University of Mauritius, Mauritius, told Science Daily, referring to the possibility that kitchen towels could trigger cross-contamination and therefore lead to food poisoning. "Humid towels and multipurpose usage of kitchen towels should be discouraged. Bigger families with children and elderly members should be especially vigilant to hygiene in the kitchen."6254a4d1642c605c54bf1cab17d50f1e
How frequently you should change your dish towels?
While dishcloths are a prime source of pathogens in your kitchen, there's a simple way to keep them bug-free. "I recommend changing kitchen towels daily in the kitchen and family bathrooms," Becky Rapinchuk, founder of Clean Mama and author of Simply Clean and The Organically Clean Home, tells us.

"This habit is essential for keeping food-borne pathogens and other bacteria away. My routine is to put out new dish and hand towels after dinner is cleaned up and after the counters are wiped down. Let towels dry before putting them in a wash basket, and wash them separately from anything else on your washing machine's hot cycle," she advises. Foodsafety.gov also recommends this solution. Rapinchuk also warns that washing kitchen towels with clothing is a sure-fire way to introduce bacteria.
Now that you've learned how to rid your food space of unwanted organisms, don't forget to spring clean The 17 Dirtiest, Grossest Things in Your Kitchen.
April Benshosan
April is a born-and-raised Brooklynite who has a passion for all things health, wellness, and tastebud-related.
Read more about April
More content from
Healthy Eating