I am a Doctor and Want Every American to Read This Flu Warning
Experts warn there's many people at greater risk for influenza. Learn if you're one of them.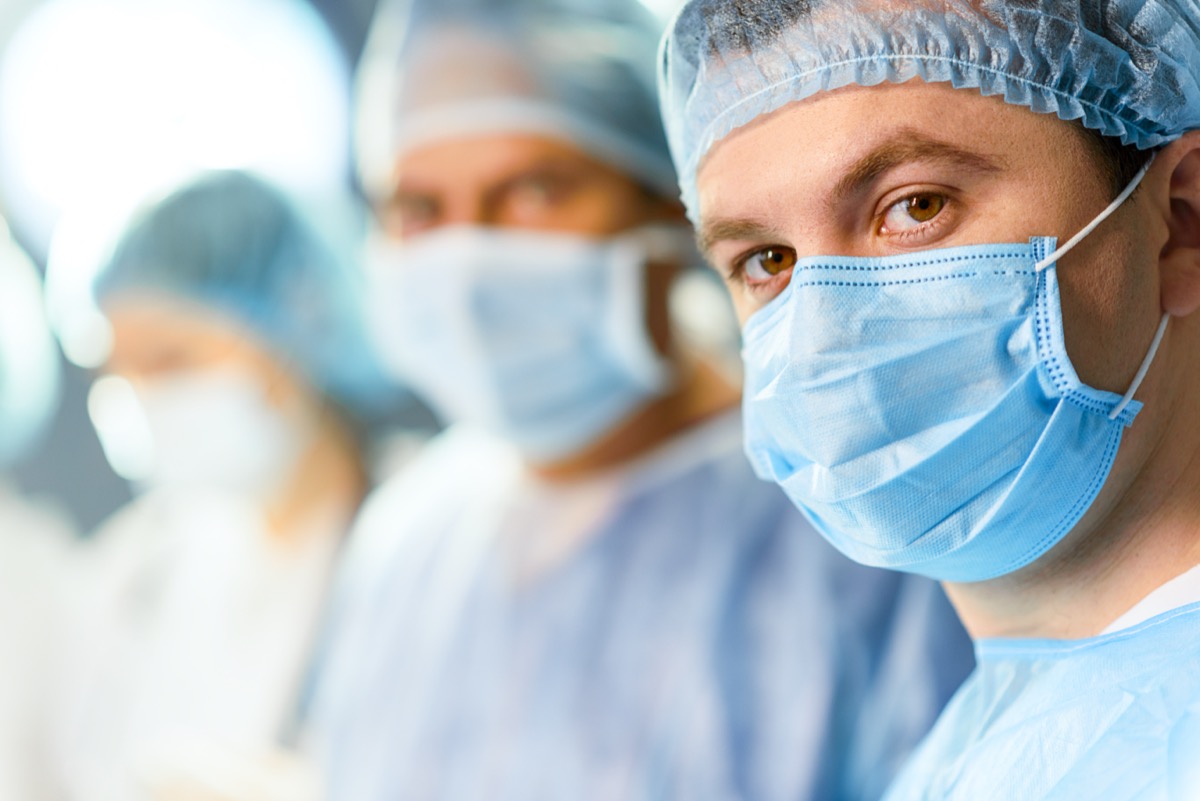 Doctors are predicting a surge in influenza cases this year and are warning people to stay healthy by taking precautions that help avoid the flu. David Cutler, MD, family medicine physician at Providence Saint John's Health Center in Santa Monica, CA tells us, "Like all respiratory diseases, flu is preventable. Staying home when you are ill, washing hands, sneezing into your arm, wearing masks, keeping distant from others and getting flu vaccines all prevent the spread of disease. Staying well hydrated, taking over the counter medication to ease symptoms, and managing your other diseases like diabetes and asthma also prevent complications from the flu."
The Centers for Disease Control and Prevention, "estimates that flu has resulted in 9 million – 41 million illnesses, 140,000 – 710,000 hospitalizations and 12,000 – 52,000 deaths annually  between 2010 and 2020," and recently released a new report that finds influenza hospitalization rates (hospitalizations per 100,000 population) were higher among non-Hispanic Black (Black) (rate ratio [RR] = 1.8), American Indian or Alaska Native (AI/AN; RR = 1.3), and Hispanic (RR = 1.2) adults, compared with the rate among White adults…The disparity in vaccination coverage by race and ethnicity was present among those who reported having medical insurance, a personal health care provider, and a routine medical checkup in the past year."
Dr. Jagdish Khubchandani, MBBS, Ph.D., a professor of public health at New Mexico State University tells us, "While this report mostly focuses on racial disparities in vaccination and hospitalizations, there are several other factors that can increase the risk of hospitalization from flu or COVID-19. These factors have now been well established through numerous studies."
Mohammed Albouidani, MD, FACP Internal Medicine with Beverly Hospital and his own private practice says others should be concerned as well. "Certain people are at increased risk of serious flu-related complications among young children: less than 2 years old, 65 years and older, pregnant people, and people with certain medical conditions are also at a heightened risk." Read on—and to ensure your health and the health of others, don't miss these Sure Signs You've Already Had COVID.
1
Diabetes or Other Chronic Diseases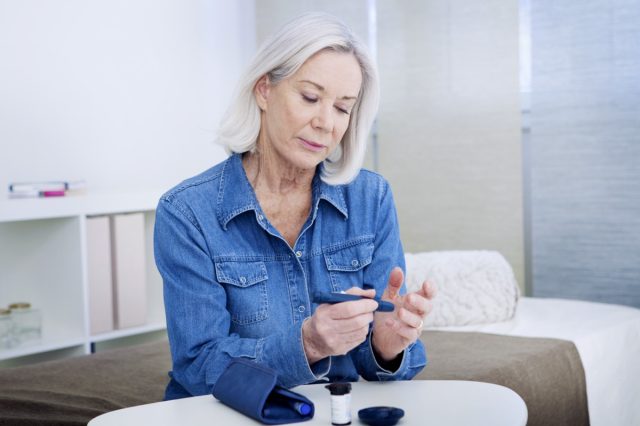 Dr. Khubchandani says, "Diabetes and some chronic diseases (e.g., Neuromuscular disorders or other allergic or endocrine disease) make our immune systems weaker by multiple mechanisms (e.g., disruption of white blood cell function and metabolism). In such situations, the defense mechanism and ability to mount adequate immune responses to flu virus is weakened. As a result, for example in diabetics, with flu the rates of hospitalization, pneumonia, ICU admission, mechanical ventilation, and death increase almost two times."
According to the Centers for Disease Control and Prevention, "People with diabetes (type 1, type 2, or gestational), even when well-managed, are at higher risk of developing serious flu complications that can result in hospitalization and sometimes even death. Pneumonia, bronchitis, sinus infections, and ear infections are examples of flu-related complications. In recent seasons, about 30% of adults hospitalized with flu reported to CDC had diabetes. Furthermore, acute illnesses like flu can make it harder to control your blood sugar levels. Flu may raise your blood sugar levels, but sometimes people don't feel like eating when they are sick, and a reduced appetite can cause blood sugar levels to fall. It is important for people with diabetes to follow the sick day guidelines if they become ill."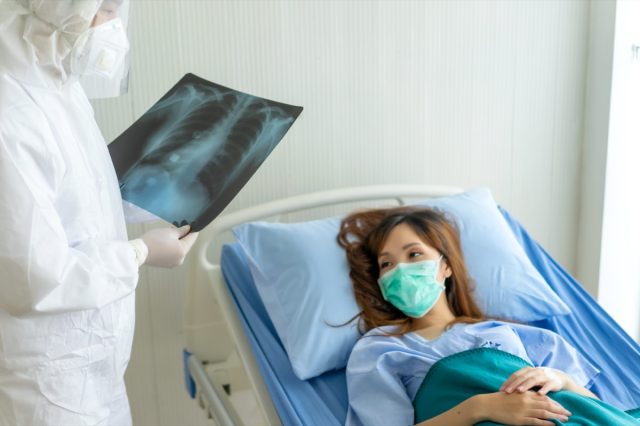 Dr. Khubchandani explains, "People who have lung disorders, especially chronic lung problems such as asthma, chronic bronchitis, emphysema, or chronic obstructive pulmonary disease (COPD), are more vulnerable to hospitalization or ICU admissions. Apart from disruption of the immune system, such diseases may also cause lung airway obstruction or swelling and blockage, which in turn makes it harder to breathe. The lung inflammation, injury, and immune function disruption may make it difficult to fight the flu virus and may further worsen lung function if flu infection happens."
According to the Asthma and Allergy Foundation of America, "The flu is a contagious respiratory infection caused by influenza viruses that spread easily. It can cause mild to severe illness. The flu causes thousands of hospitalizations and deaths every year, including previously healthy children and adults. The flu can affect your lungs when you have asthma. It can cause swelling and narrowing of your airways. This can trigger asthma symptoms, an asthma episode, or an asthma attack. If you have asthma, protecting yourself from the flu is very important. Many people recover from the flu without problems. But having asthma puts you at risk of serious health problems from the flu."
3
Cardio or Cerebrovascular Disease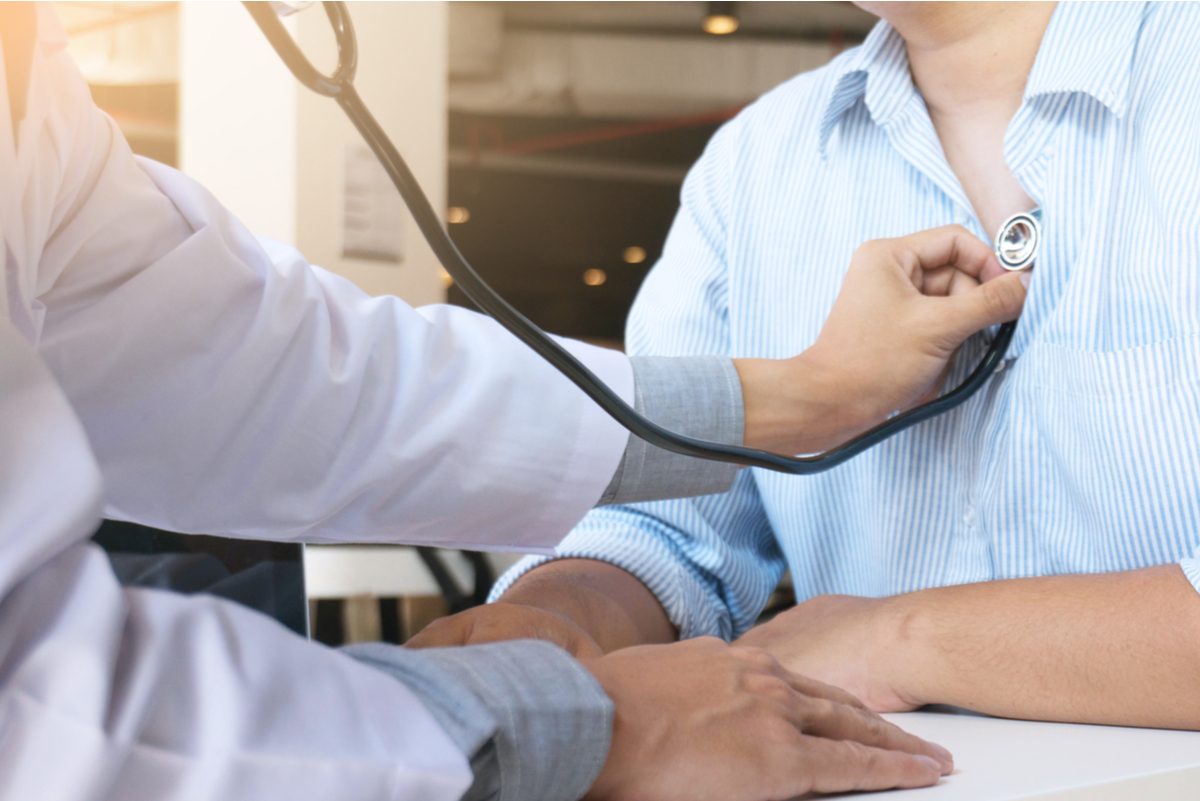 Dr. Khubchandani says, "There is widespread evidence on the relationship between stroke, heart disease, and increased risk of poorer outcomes from flu occurrence. Some have also proposed that flu itself may increase the risk of heart disease due to release of inflammatory and pro-clotting blood markers (i.e. cytokines). Also, flu can worsen blood vessel dysfunction, increase blood thickness, and is associated with higher heartbeat rates. Irrespective of the cause-and-effect direction, people with pre-existing heart disease or history of stroke should be careful as their risk of pneumonia and hospitalizations would increase with flu. Thankfully, a number of studies show that getting vaccinated reduces such risks."
A Texas Heart Institute Journal study states the flu can be a trigger of heart attacks. The research states the influenza death toll may actually be higher. "Influenza is a major cause of morbidity and death. Each year, in the United States alone, "the flu" accounts for 110,000 hospitalizations, 1 to 3 billion dollars in direct costs, and 10 to 15 billion dollars in indirect costs.  Although earlier estimates cited 22,000 excess influenza-related deaths each year,  newer estimates—derived from epidemiologic data—cite 36,000 deaths involving the respiratory and circulatory systems and 51,000 all-cause deaths related to influenza each year in the United States. 
This increased death is partly due to the aging of the population and to the advent of more virulent viral strains. However, the influenza-related death toll may be even higher: because influenza is not a recognized trigger of MI, it is very unlikely to be recorded on the death certificates of patients who die of MI, stroke, heart failure, or cardiac arrest. Consequently, the number of deaths triggered by influenza is under-recorded. In fact, our estimates—derived from clinical trials and case-control studies—show that, by triggering cardiovascular events, influenza may cause up to 90,000 deaths per year."
4
Obesity and Unhealthy Lifestyles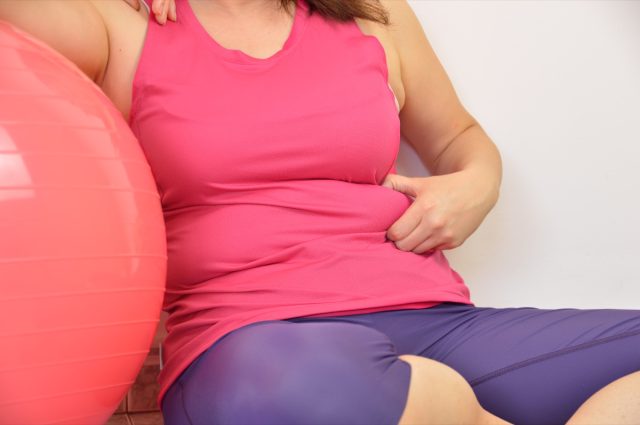 Dr. Khubchandani shares, "A plethora of studies have been conducted on the relationship between body weight, lifestyles, and risk of serious outcomes from flu (e.g. mortality and hospitalization). Adults with influenza are almost twice or more likely to be hospitalized if they are underweight, obese, or morbidly obese compared to normal‐weight individuals. Similarly, regular smokers are almost two or more times likely to be hospitalized or be in the ICU due to flu infection. Unhealthy lifestyles including poor weight management and smoking affect our capacity to fight and immune system through a variety of pathways that lead to serious outcomes from flu viral infections. It is advisable to exercise, eat healthy, maintain normal body weight, and avoid smoking to prevent such serious outcomes from regular flu infections."
The American Society for Microbiology states, "We want to be careful about extrapolating too much from a mouse experiment, but the study [published in mBio] does suggest that because of the problem with how cells respond to flu in an obese environment, individuals who are obese don't have good antiviral responses. They are delayed. They are blunted," said principal study investigator Stacey Schultz-Cherry, PhD, a faculty member at St. Jude Children's Research Hospital and Deputy Director, World Health Organization Collaborating Centre for Studies on the Ecology of Influenza in Animals and Birds. Dr. Schultz-Cherry is Chair of ASM's Public and Scientific Affairs Committee (PSAC). "Obesity allows the virus to get in, replicate faster and make more mistakes. Some of those mistakes are potentially beneficial for the virus."
5
Age and Immunosuppression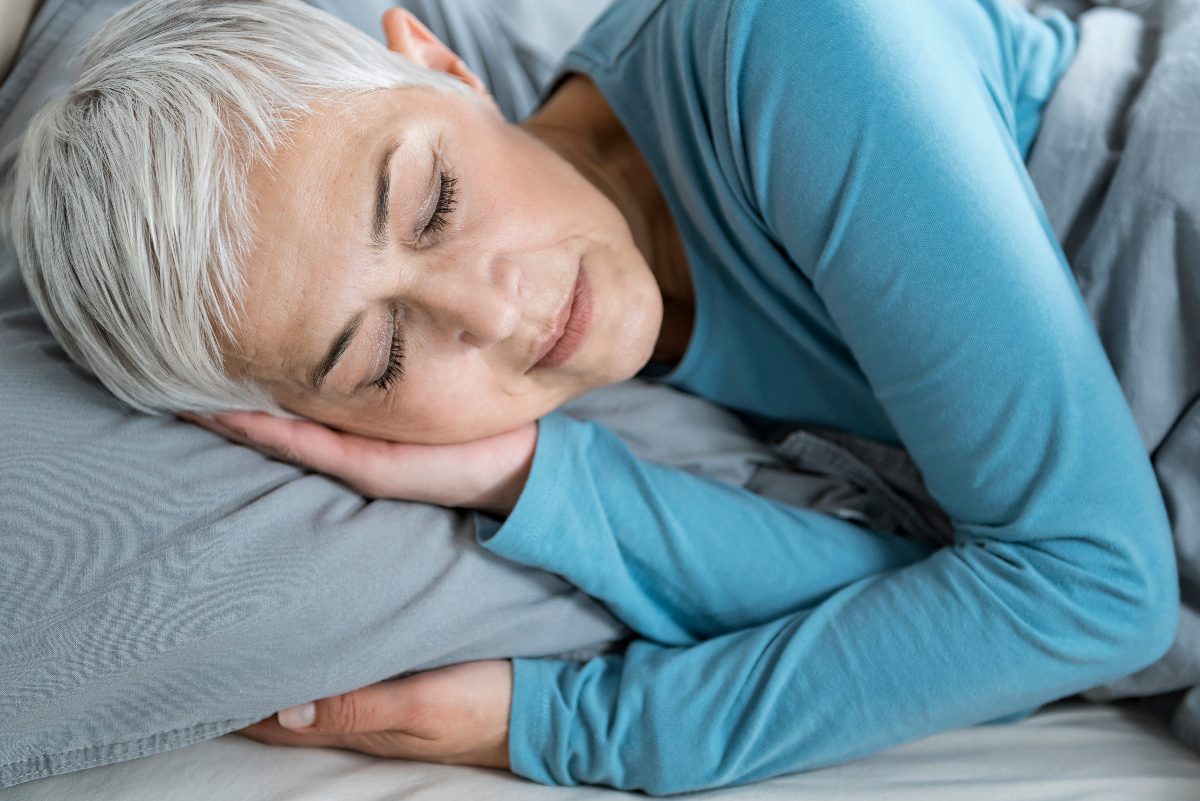 Dr. Khubchandani says, "Aging is a normal and natural process, but often comes with profound declines in body function. Especially, there is an impact on immune systems and our ability to fight disease and infections. Such weakening of immune function is also linked with all the factors listed above (e.g., taking steroid medication, having chronic diseases, or autoimmune disorders). 6254a4d1642c605c54bf1cab17d50f1e
This is probably one of the reasons why the campaign for flu vaccination is heavily geared towards the elderly and immunocompromised. The U.S. government also suggests that with age, "you are more likely to get diseases like the flu, pneumonia, and shingles — and to have complications that can lead to long-term illness, hospitalization, and even death". Interestingly, studies also point out that getting flu vaccination not only reduces severe risk of adverse outcomes from flu, but also from COVID-19 infections."  
Heather Newgen
Heather Newgen has two decades of experience reporting and writing about health, fitness, entertainment and travel. Heather currently freelances for several publications.
Read more about Heather