If You Got Pfizer, Here's When to Get the New Booster
What to know about COVID right now and when to get your next booster, according to experts.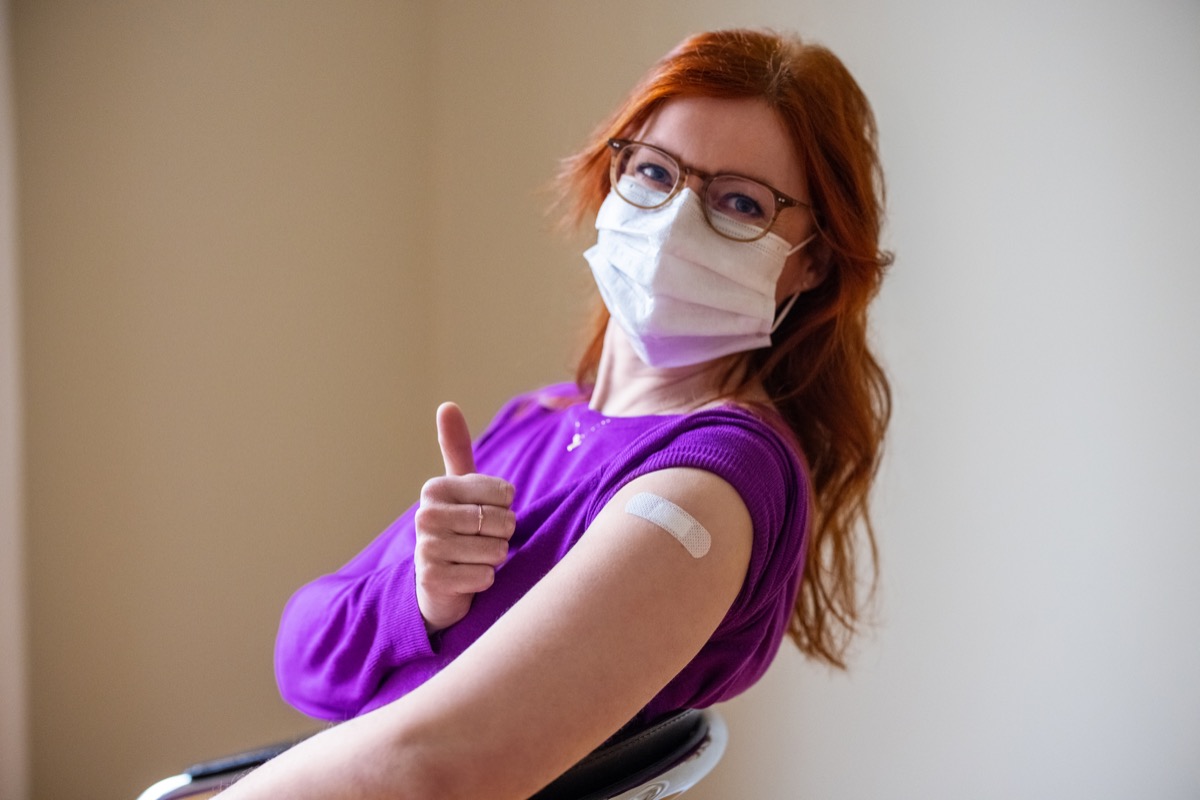 Many medical experts predict we're in for a challenging winter because of what health officials are calling a twindemic–an uptick of COVID and influenza cases striking at once. "[W]e have to expect the unexpected,"  Epidemiologist Michael Osterholm, PhD, MPH, founder and director of the Center for Infectious Disease Research and Policy at the University of Minnesota said in an interview with Journal of the American Medical Association "We have to plan as if this could be a severe flu season," he added. 
On top of a brutal flu season, COVID cases are expected to rise this winter as new variants emerge in Europe and the United States. "These variants (BQ.1 and BQ.1.1) can quite possibly lead to a very bad surge of illness this winter in the U.S. as it's already starting to happen in Europe and the UK," said Gregory Poland, a virologist and vaccine researcher at Mayo Clinic," Reuters reports. The media outlet also states, "BQ.1 and closely related BQ.1.1 accounted for 16.6% of coronavirus variants in the country, nearly doubling from last week, while Europe expects them to become the dominant variants in a month. The European Centre for Disease Prevention and Control said the variants are likely to drive up cases in the coming weeks to months in the European region. The two variants are descendants of Omicron's BA.5 subvariant, which is the dominant form of the coronavirus in the United States. Regulators in Europe and the U.S. have recently authorized vaccine boosters that target it."
Keeping your immunity strong this season is imperative to fighting off influenza and COVID. And although safety precautions for COVID have been lifted, experts still recommend social distancing, wearing a mask and making sure you're not deficient in essential vitamins like B, C and D. Health officials are also urging people to stay on top of vaccines and boosters for both COVID and influenza. According to experts Eat This, Not That! Health spoke with, here's what to know about the booster for Pfizer. As always, please consult your physician for medical advice. Read on—and to ensure your health and the health of others, don't miss these Sure Signs You've Already Had COVID.
1
What to Know About the New Variants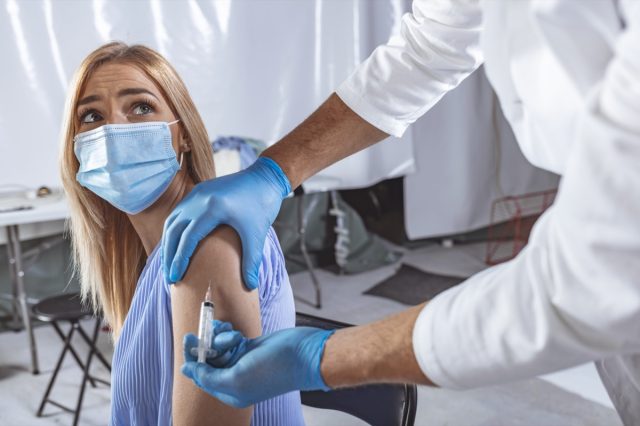 Senior Investigator at the Gladstone Institutes, Nadia Roan PhD, tells 6 ABC WPVI-TV Philadelphia, PA, "XBB has been spreading really rapidly in Singapore where it has overtaken BA5…They are both of high concern because they are highly transmissible." The news outlet also reports, "The CDC is already attributing 5.7% of cases in the U.S. to the BQ.1 variant and forty-seven sequences to XBB according to data from an international research organization that tracks these strains." Dr. Roan adds, "They have mutated their surface protein in a way so that the antibodies, solicited by either prior infection or by vaccination, they don't work as well essentially against them. So that is why they are so highly transmissible."
Eli E. Hendel, MD, a triple board-certified pulmonologist, sleep medicine specialist, and internist, the chief of medicine at Dignity Health Glendale Memorial Hospital and his own private practice tells us, "We always had variants, this is nothing new. The average infected person sees over a billion copies replicated. Of course not all are going to be perfect replications and there are going to be many defective variants that will not survive. There were several that had unique makeup, the most deadly was Delta. There was, however, a more common element in all the previous variants. It is called "antigenic distance"  and the Omicron, including the current prevailing BA 5, is very different. This antigenic distance pertains to the protein sequence of the spike protein. 
This would suggest that the previous collective immunity would be ineffective for this variant. There is some data that would suggest that. This year data from two countries. Portugal, the country with the highest vaccination rate and South Africa , the country with the highest proportion of infected population, that had antibodies. Both countries saw a rise in hospitalization rates this year from the omicron variant.  The hospitalization rate was rising until April this year after which there was a drop."
2
What Does This Mean for Herd Immunity?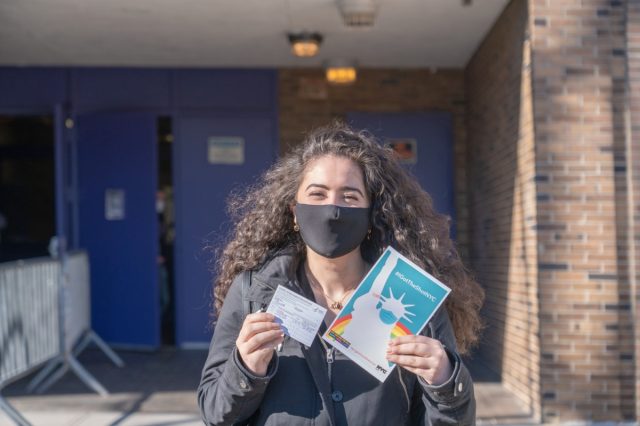 Dr. Hendel explains, "In order to consider this question one must have an understanding of the human immune system. There are two types, the innate immunity and the immune cells that we are born with. It is composed of primitive cells.  They differentiate when challenged by antigen. When these immune cells differentiate they form the adaptive immunity. They are highly specialized for certain antigens. They have B memory lymphocytes, T cells of helper and killer types and the B cells that produce antibodies. 6254a4d1642c605c54bf1cab17d50f1e
The adaptive immunity is set and does not have much flexibility. The innate immunity can mobilize to anything that is presented. In that sense the innate immunity can identify and respond to any COVID variant.  Studies have shown that Interferon, a mediator of the activity of innate immunity, is higher in those with mild disease and low in those with severe disease. This implies that innate immunity plays a role in mitigating infection."
3
Why Vaccines Are Needed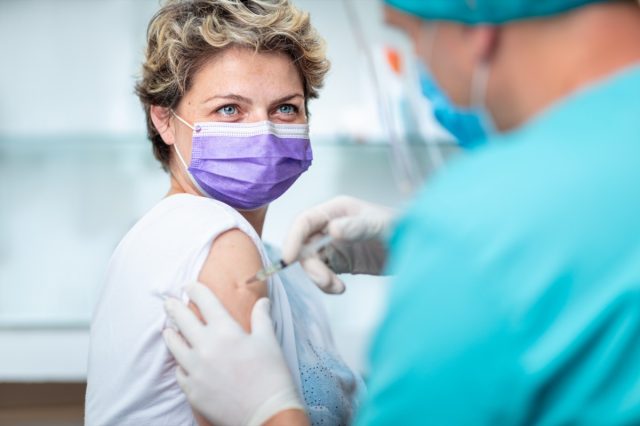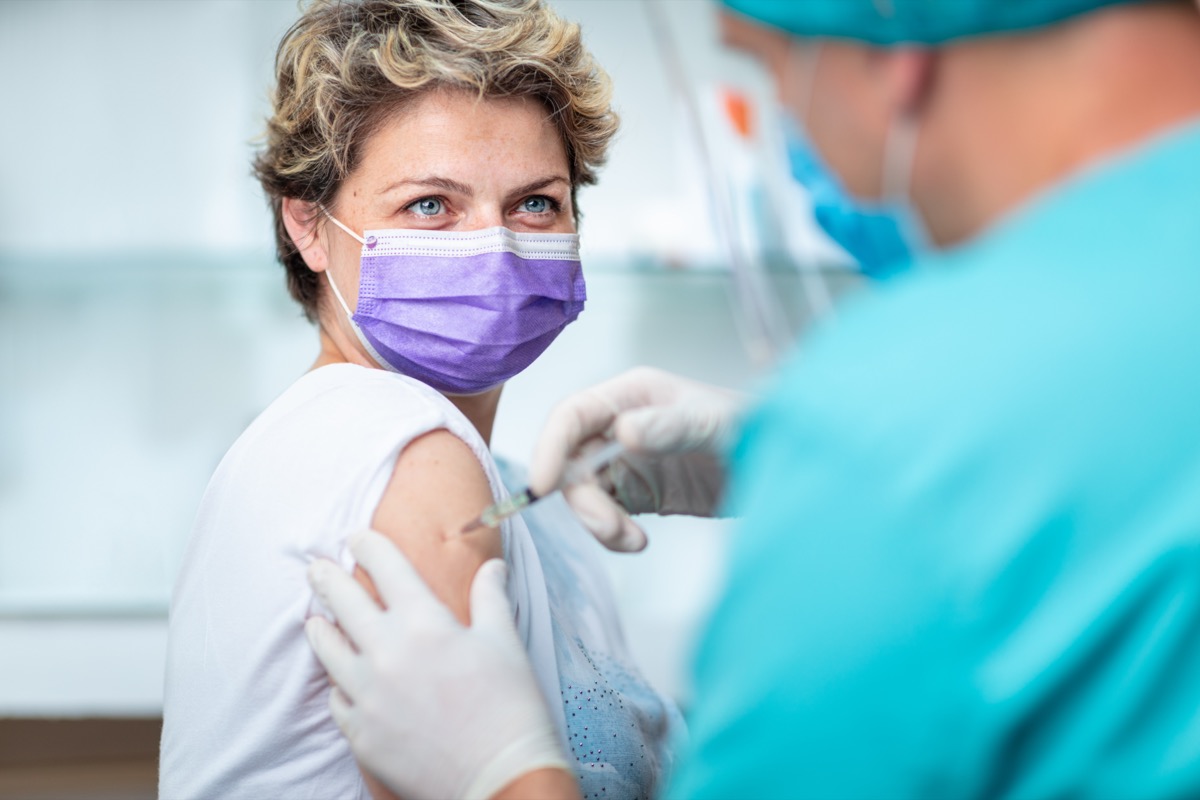 Dr. Hendel shares, "Innate immunity gets weaker with age, and adaptiveness gets stronger. A strong defense needs both types of immunity. Think of it as a strong army that has regular forces ( adaptive immunity ) and reserve army ( innate ) . 
When the enemy attacks, you face with the active specialized forces : the airborne division ( B Lymphocytes shooting antibodies ) , amphibious support ( DC4 helper cells ) , ground forces ( CD8 killer cells ) all guided by intelligence collected by the enemy ( B Memory cells ) Having had the vaccination for the spike protein will allow you to create missiles with guidance system ( the Neutralizing antibodies to the spike protein ) as opposed to a disorganized barrage of Quasam rockets directed to civilian areas causing many civilian casualties without achieving a military objective ( this is the cytokine storm that occurs in the hospitalized patients in ICU that is responsible for the high mortality.)
The reason why the worse outcome is for unvaccinated patients is that the immune system is caught unprepared and the immune cells have to differentiate fast and create inflammatory mediators called cytokines. This causes severe respiratory failure, blood clots , sepsis. It is all inflammation that is why the most effective medication was not antivirals (Remdesevir) but steroids (dexamethasone)."
4
Long COVID is Still a Concern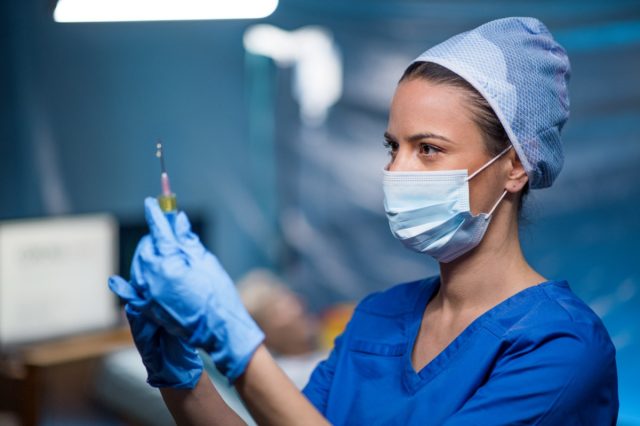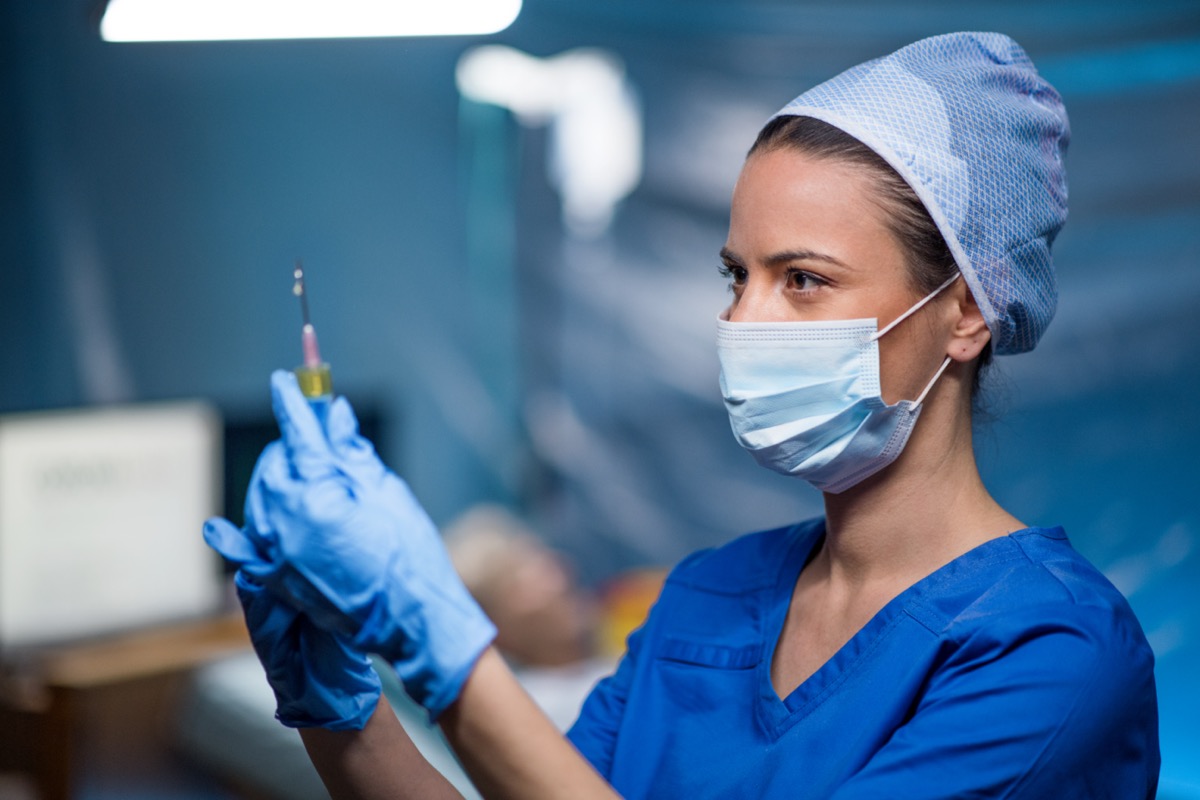 Long COVID continues to remain a concern and according to the Centers for Disease Control and Prevention, "Nearly one in five American adults who have had COVID-19 still have "Long COVID."
Tameem Alhayya MD, Chief of Department of Medicine and Family Practice at Beverly Hospital and Co-Founder and CEO of Sunrise Medical Associates, LLC, says, "Long COVID" is when patients continue to experience symptoms beyond 4 weeks that could not be explained by an alternative diagnosis. Patients will typically complain of fatigue, dyspnea, chest pain and cough. Less commonly, insomnia, arthralgia ( joints pain) and headache. Patients may also experience psychological or cognitive complaints such as PTSD, anxiety, depression and poor memory and concentration. Treatment to long COVID is mainly supportive with rehabilitation and symptomatic to alleviate symptoms. I would say that the best treatment for long COVID is to avoid the disease itself by following CDC guidelines for vaccinations and booster shots."
Dr. Suman Radhakrishna, Director of Infectious Disease with Dignity Health California Hospital tells us, "Long COVID symptoms are more common in individuals with severe COVID infection.  Mildly symptomatic patients can also suffer from long COVID.   Lingering fatigue, Headaches, impairment of mental health and cognition, palpitations and shortness of breath are some of the more commonly reported symptoms.  Most improve over time.  We are still trying to understand this issue.  Patients have found some help with treatment of symptoms and allowing time for the recovery process." 
5
When to Get Your Next Booster Shot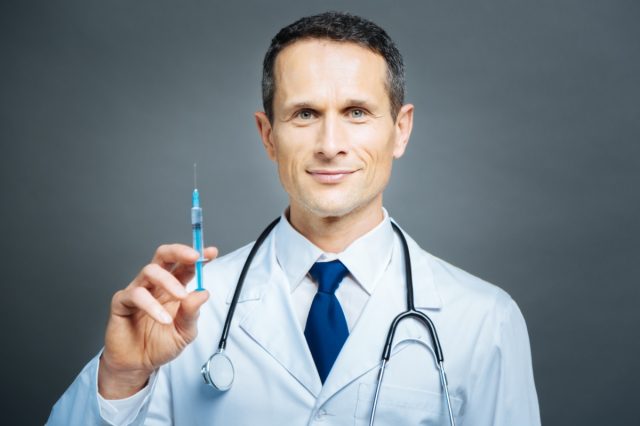 Gabrielle Einstein Morrow MD Medical Director, Emergency Department Dignity Health Glendale Memorial Hospital and TeamHealth says, "Most experts recommend waiting two months after your last Pfizer shot to get the new booster. Those who have recently had COVID should wait two months to get the booster but can wait up to three months."
Dr. Hendel says, "It is recommended at least 6 months after the previous booster. It is recommended for everyone. Remember the most effective antibody is the one directed to the site of the spike protein that attaches to the host cell to penetrate. It is called the Receptor Binding Domain (RBD) ; these are the so-called "neutralizing antibodies". There are still no lab tests to measure them , that is why there is little value in presently measuring serum antibodies on people. The antibodies are only part of the picture. It is the rest of the cells that are involved in the battle (like the army analogy that I explained earlier)."
Dr. Alhayya states, "Most recent CDC recommendations is that for all individuals 5 years of age and older who have completed a primary series of a Pfizer-BioNTech COVID-19 vaccine (including those who have already received additional booster doses with a monovalent vaccine to receive a booster dose with one of the bivalent (Original and Omicron BA.4/BA.5)  mRNA vaccines at least two months after the last vaccine dose. Booster doses are not yet authorized for children less than 5 years old." 
Michael D. Wang, Geriatric Medicine, Medical Staff at Beverly Hospital, Vice President, Clinical Affairs at Welcome Health Medical Group, a group specializing in senior care and home-based primary care tells us, "It is wonderful when I hear of anyone who has received the vaccines, whether it be Pfizer, Moderna or another. It's one of the primary reasons why we aren't seeing the dreadful surges of cases and rampant hospitalizations we had in the beginning. But our immune system's readiness slips over time and we have new variants of coronavirus around. Now boosters are available that are safe and effective for harnessing our immune system to stay on the ready, rather than to be caught sleeping." And to protect your life and the lives of others, don't visit any of these 35 Places You're Most Likely to Catch COVID.
Heather Newgen
Heather Newgen has two decades of experience reporting and writing about health, fitness, entertainment and travel. Heather currently freelances for several publications.
Read more about Heather