I'm a Doctor and Warn You Never Go Here Without a Mask
The A-Z guide for staying protected.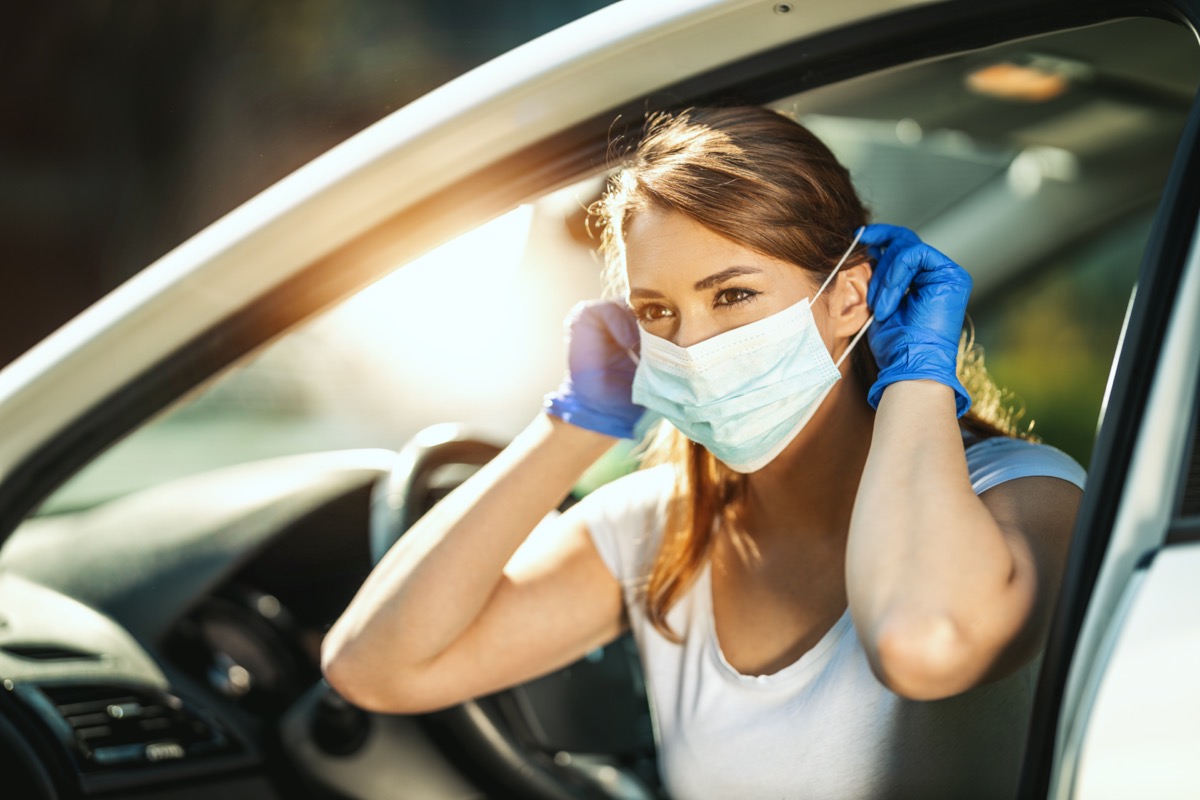 Here's the question: Where can you safely go without a face mask, with zero chance of catching COVID-19? As a doctor, I know the answer: Nowhere, except your own home. But of course no one can stay home for months on end. Read on to see where you can go—but never without a mask, and to get through this pandemic at your healthiest, don't miss these Sure Signs You've Already Had Coronavirus.
1
Why Your Face Mask Is Essential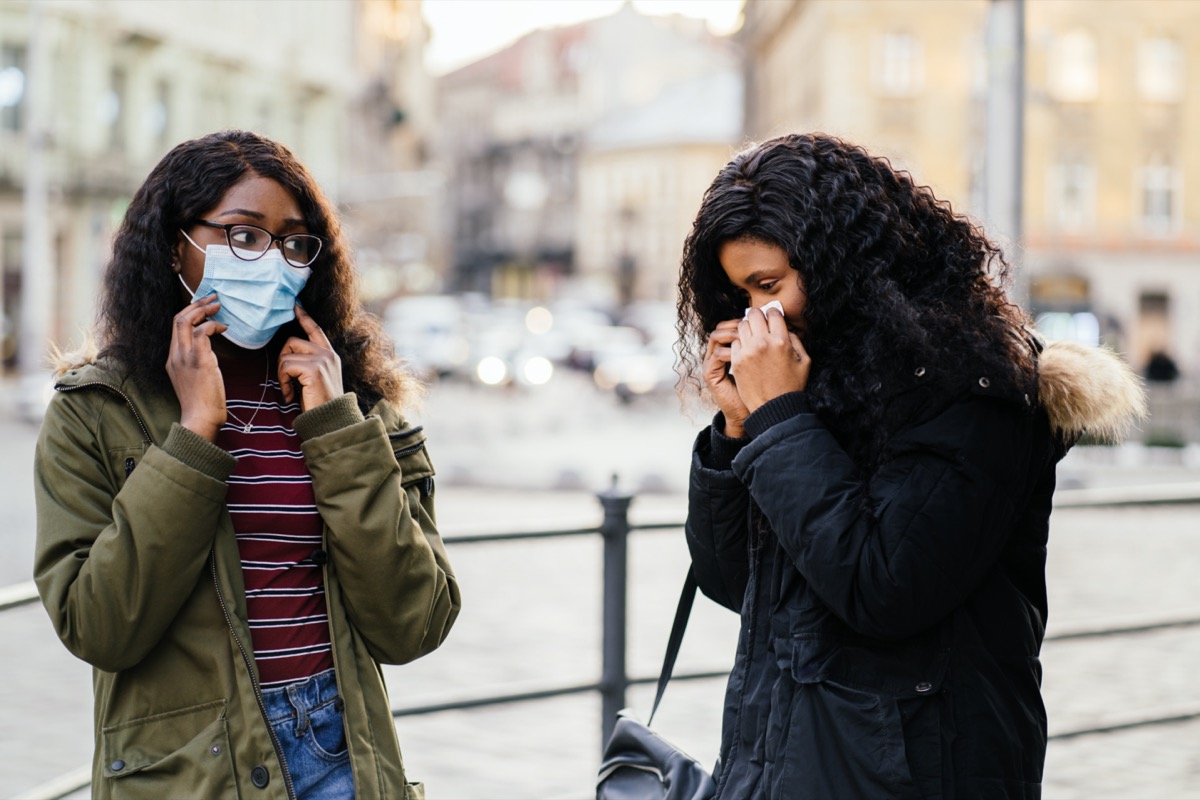 If you live somewhere where you can't rely on others wearing face masks, you have a problem. 
The U.S. has one of the highest COVID-19 infection rates and death tolls in the world.  Wearing a mask has been shown to reduce the spread of the virus. More than 100 countries have brought in legislation to make mask-wearing mandatory. This begs the question—why is mask-wearing still not mandatory across the US.  Only 27 states have so far made wearing masks in public compulsory. 
Did you know?
If 80% of people wore masks, this would help contain the spread of the virus more than going into lockdown. 

If 95% of the public wore face masks this would prevent 33,000 deaths by 1

st

October.

Wearing a mask does reduce the risk of transmission. Did you know, you are

less likely

to become infected if you wear a mask within 0.5 m of a person than if you don't wear a mask and are 2m away. 
2
How Does Wearing a Mask Help Reduce the Spread of COVID-19?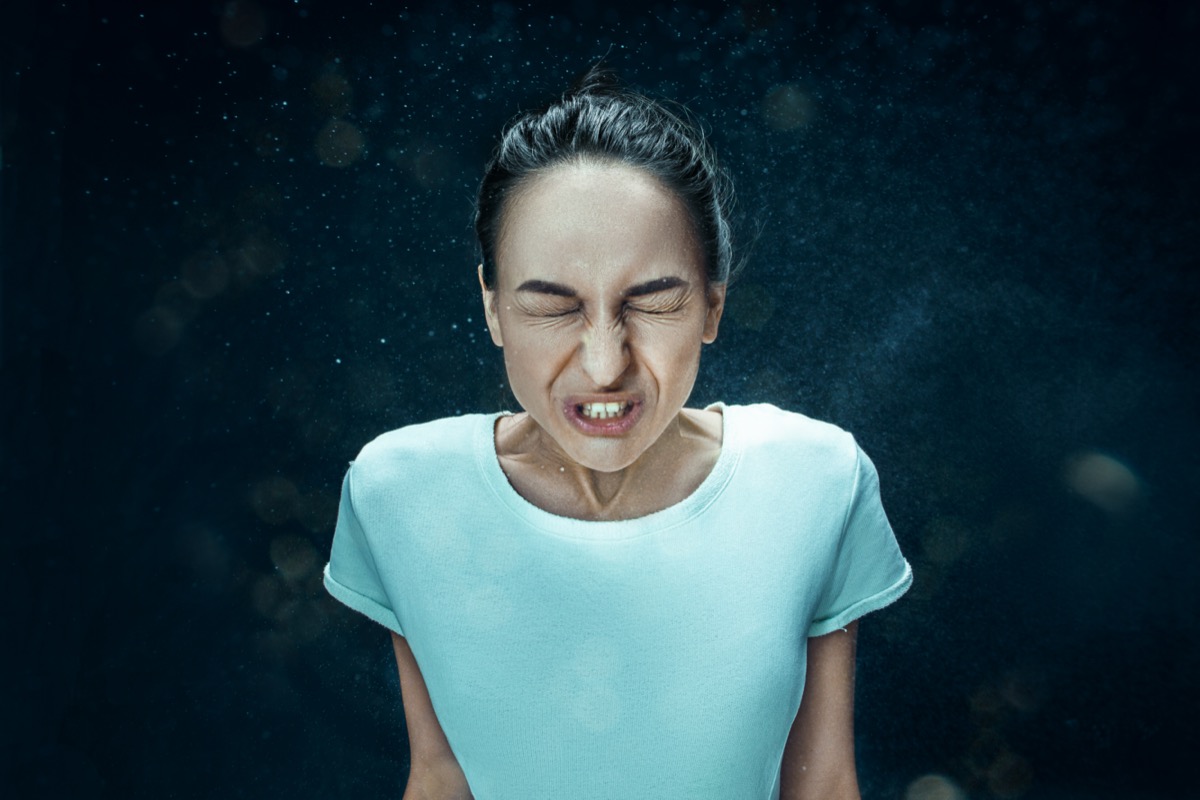 Let's start from first principles:
Most people with COVID-19 infection have no symptoms and remain unaware they have it.

An infected person passes the virus on to other people by breathing out respiratory droplets and aerosols containing viral particles.  These particles are invisible, and you have no way of knowing if you have exhaled any, or if you have breathed any inside you. 

You can also get the virus particles inside your body if they are on your hands, and you put your hands in your mouth, nose or rub your eyes.

The first COVID symptoms tend to occur 5-10 days after becoming infected. However, you are infectious from 48 hours or so before your symptoms first appear and for the next 14 days.

The mask filters out infected droplets in the air. Using a face mask has been shown to slow the rate of increase in infection. Countries where mask-wearing is compulsory have lower death rates than countries which don't. Respected authorities such as WHO and the CDC recommend the use of face masks. Read more facts about the benefits of face masks

here

.

If you don't know you are infected, you can easily and unwittingly be spreading this infection to others, some of whom will be older, weaker, or have other health problems such as cancer or diabetes. Some of these people will die if they catch COVID-19.  I don't want to be responsible for this, do you?
             If you want to protect other people around you, please wear a mask.
3
You Are Less Likely to Transmit the Virus Outdoors—But Winter Is Coming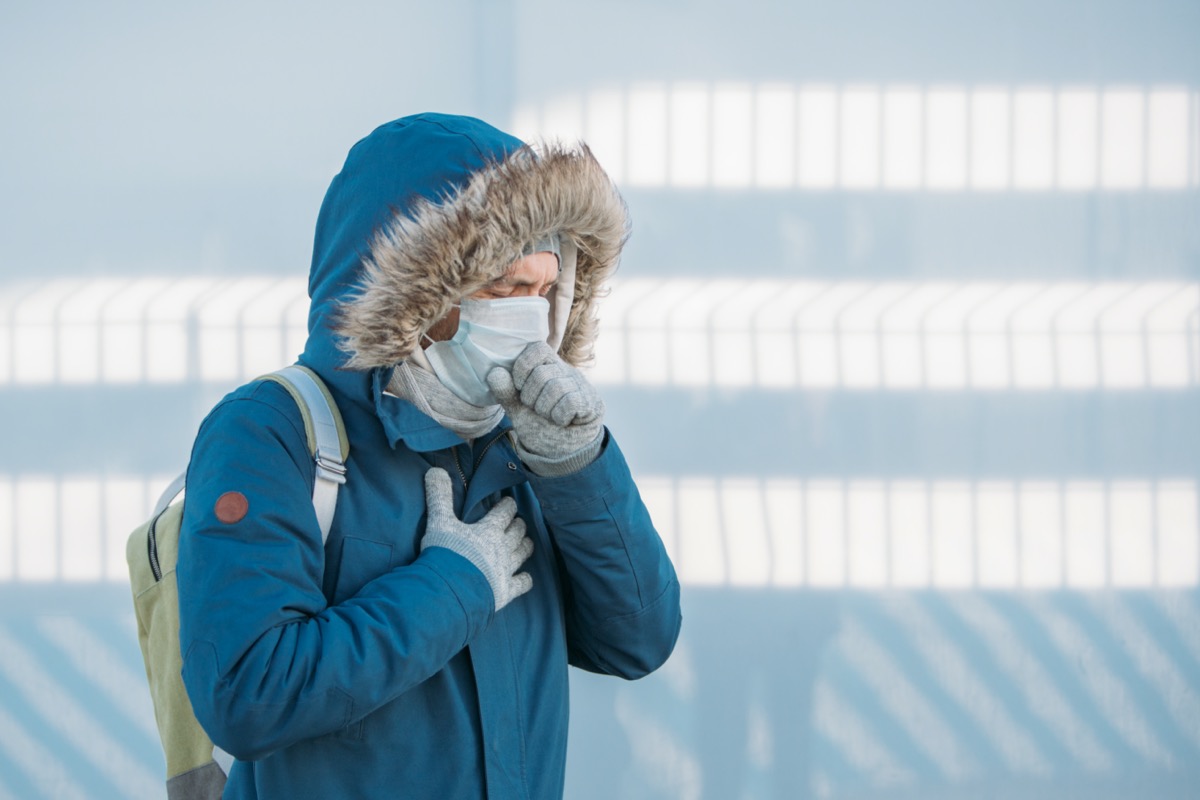 You are much less likely to transmit the virus outside in the open air where there are wind currents, and the virus is subjected to different temperatures and humidity. However, now the winter is approaching, and we are all forced to go inside, social distancing and wearing masks is vital to control viral spread.
4
When Should You Wear a Mask?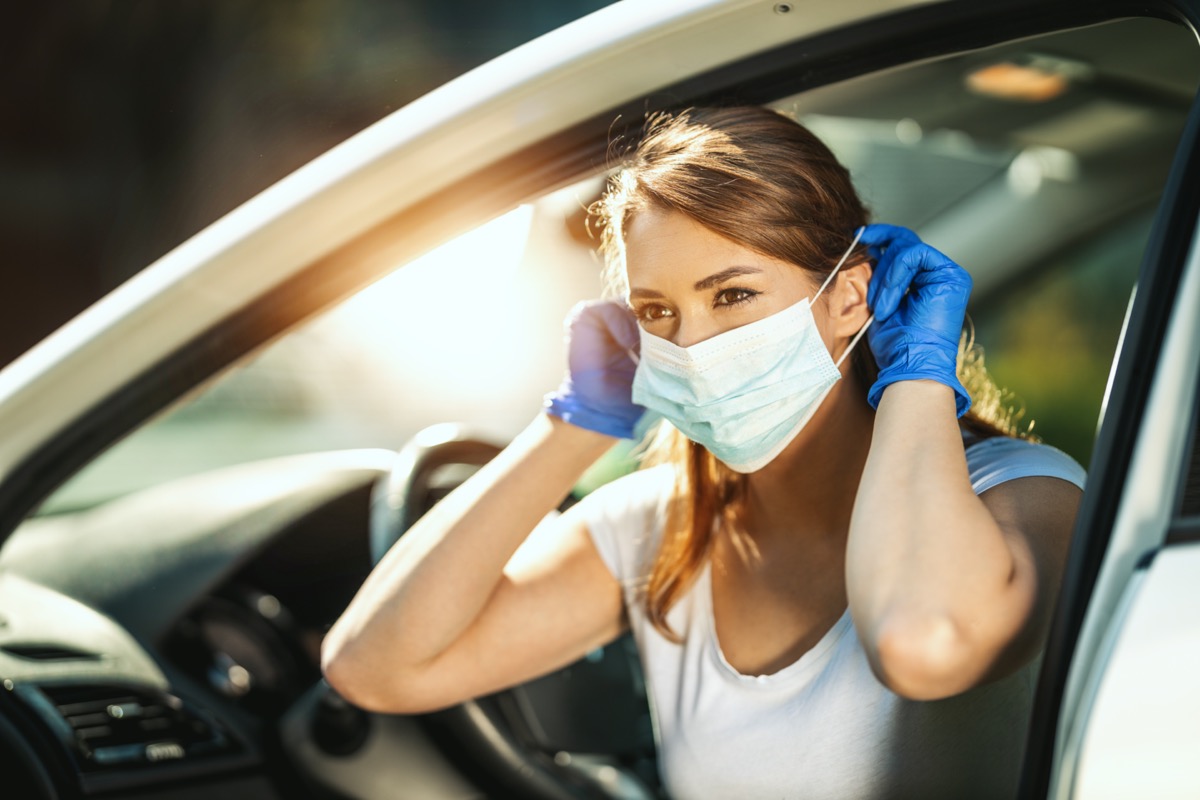 You should wear a mask just about anytime you step out of your front door. Here are some common scenarios. Wear a mask when:
You are in an enclosed space such as a corridor, elevator, escalator, shop, public toilet, locker room, doctor's surgery, pharmacy, office, restaurant, bar, or using public transport.

You are in a busy urban environment and you cannot keep 6-m away from others on the sidewalk, or in crowded squares or shopping areas.

You should not go inside the house of anyone who is not in your immediate household or support bubble, but if you do, wear a mask.

You decide to attend a family event with people outside your household or support bubble, such as a wedding or a funeral.

If you decide to take a trip or have a day out, for example, to a sporting event, a concert, a theatre or cinema or a theme park amusement park or funfair.

If you got to the gym, or participate in any sports, org go to watch any sporting events.

At work in any role where you are serving customers face to face or having to share workspace or equipment.

If you need to visit any medical establishment, such as the doctor's surgery, the hospital, or any clinic, care home or medical institution. Also, when you visit the dentist or dental hygienist.

If you have to go anywhere near anyone who has COVID-19 infection, or who has been in contact with the virus and is self-isolating. These people are high-risk, so you must keep away from them.
There are a few important facts about your mask.
Wear the correct

type of mask

. They should be made of cotton, thick, not stretchy and contain a filter.

Make sure you cover your nose AND mouth.

Put it on and take it off using the straps.

Always put it on the right way round.

Wash your mask regularly – preferably every day.

Never lend your mask to anyone else or borrow anyone else's.

Babies and children under age 2 should not wear masks.
6
A to Z: where you should never go unless you wear a mask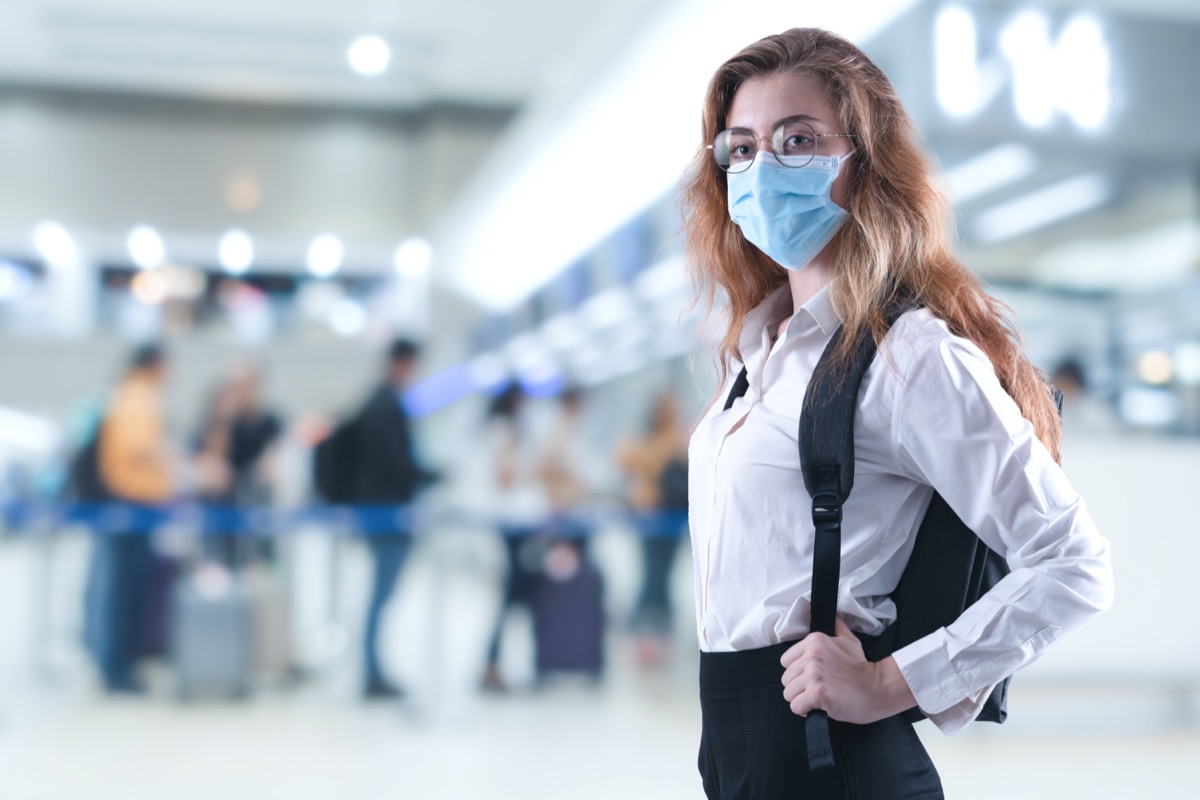 Airports, or any other travel terminal 

Big events, such as sporting events, concerts, or any shows/performances

Churches, mosques, synagogues, and other places of worship

Dentists, and dental hygienists

Entertainment—any entertainment venues such a cinema or theatre

Funerals and wakes

Garden centres and arboretums

Hospitals, doctor's surgeries, clinics, and any other medical establishments

Institutions e.g. Residential Care Homes, Children's Homes, Mental Health, and other care facilities

Job—whenever you go away from your home to work

Keep Fit venues such as gyms, and fitness classes

Libraries and bookstores

Museums, art galleries, and exhibitions

Night-time venues such as bars, and nightclubs

Offices – anywhere with shared office space

Public restrooms and toilets

Quarantine – Keep away from anyone who is self-isolating or in quarantine. If you do have to go near them—always wear a mask.

Restaurants, cafés, coffee shops, and bars

Shopping malls, shops, and changing rooms

Theme parks, amusement parks, funfairs, and carnivals

Underground trains, trains, buses, trams, taxis,  and any car you travel in, belonging to anyone who is not in your household or support bubble

Visitors – When visiting care homes, or any person or persons who do not live in your household or is not in your support bubble

Weddings, christenings, birthday parties, dinner dances, and any other celebrations

X-ray and any other hospital departments

Zoos, animal parks, and sanctuaries
RELATED: I'm an Infectious Disease Doctor and Would Never Touch This6254a4d1642c605c54bf1cab17d50f1e
7
Final Thoughts from the Doctor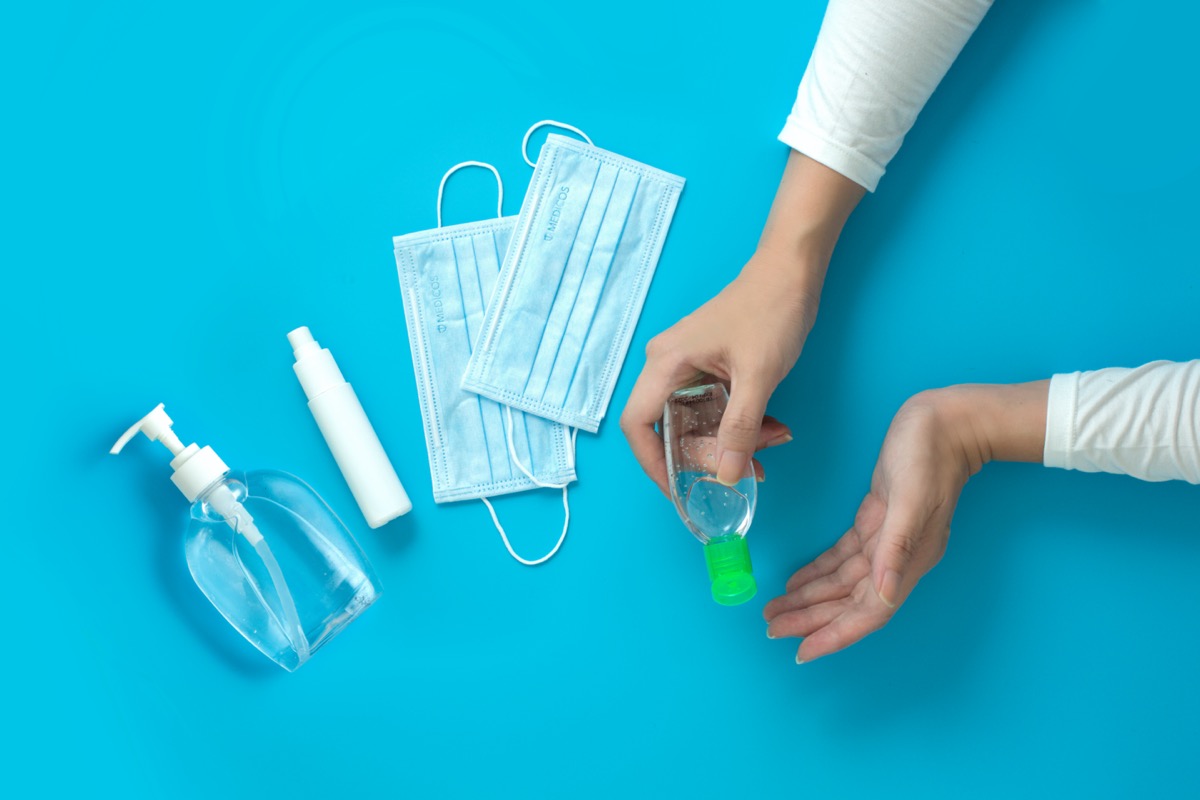 The days of just popping out anywhere have sadly disappeared. Now, to stay safe, we need to do a personal risk assessment each time we plan to step out of our own front door.
But if everyone did this, and followed infection control rules fastidiously, we could control the spread of the virus better than going into full-blown lockdown and prevent thousands of deaths.
In a recent outbreak at a Jordanian wedding, the bride's father is thought to have unknowingly infected 76 people, one of whom was a pregnant woman, and one was an 80-year old with breast cancer who died. How terrible must he feel to be responsible for this?
Is it really such a big ask? Please, if you are reading this, whenever you prepare for a venture into the wide world, think ahead, plan, wash your hands, carry hand gel, wear your mask, and to get through this pandemic at your healthiest, don't miss these 35 Places You're Most Likely to Catch COVID.