Impossible Pork Is Officially Coming. Here's Everything We Know About It
Want to try it? Head to Burger King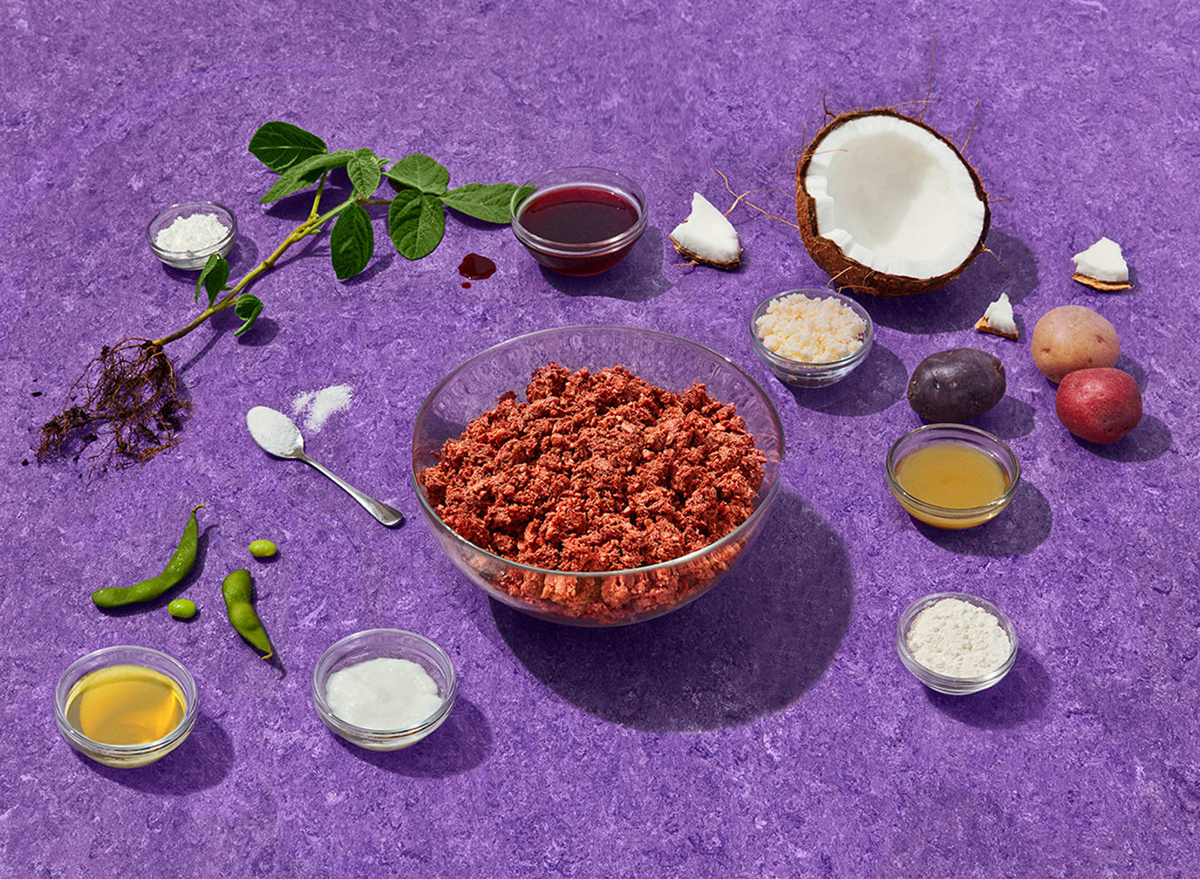 The brand that brought you the Impossible Burger is expanding into other types of meat alternatives. Namely: pork.
The new faux pork made its initial debut at Consumer Electronics Show (CES) in Las Vegas this week. Word on the street is Impossible Pork will be available to all by the end of the month in the form of an Impossible Croissan'wich at Burger King (but only for a limited time).
Similar to the Impossible Burger, the pork version is made predominantly of soy and potato protein, sunflower oil, coconut oil, and of course the staple ingredient that's attributable to it's meat-like texture, heme. Heme is made from soy and genetically engineered yeast. (Bonus: The product is also gluten-free!)
Pork is a natural extension of the Impossible brand. "Pigs are the single most popular source of meat globally and particularly in Asia," CEO of Impossible Foods Pat Brown told CNET. "Internationally, it's a clear No. 1, and our goal [and] our mission is global. For us to have an impact, particularly in Asia, pork is kind of a no-brainer."
Related: Impossible Burger vs. Beyond Burger: What's the Real Difference Between Them?
Competitor Beyond Meat had already beaten Impossible Foods to the punch with its Beyond Sausage Links, in late 2018, but it will be interesting to see how Impossible Foods take on the plant-based meat compares. Ultimately, the incentive for debuting this meatless pork option is to promote sustainability in the global food system.
Livestock require a lot of resources to raise, namely land and water. A typical 1,200-pound cow, for example, eats roughly 24 pounds of hay a day. According to Impossible Foods' 2019 Impact Report, production of the Impossible Burger utilizes 96 percent less land and 99 percent less water to produce than it does to make a real beef burger.
So, who's ready to pair their morning hash with Impossible Pork and Sausage this year? We are!