Jennifer Esposito Digs Into Her Gluten-Free Lifestyle
NCIS actress Jennifer Esposito shares her recipe for a healthy and happy life.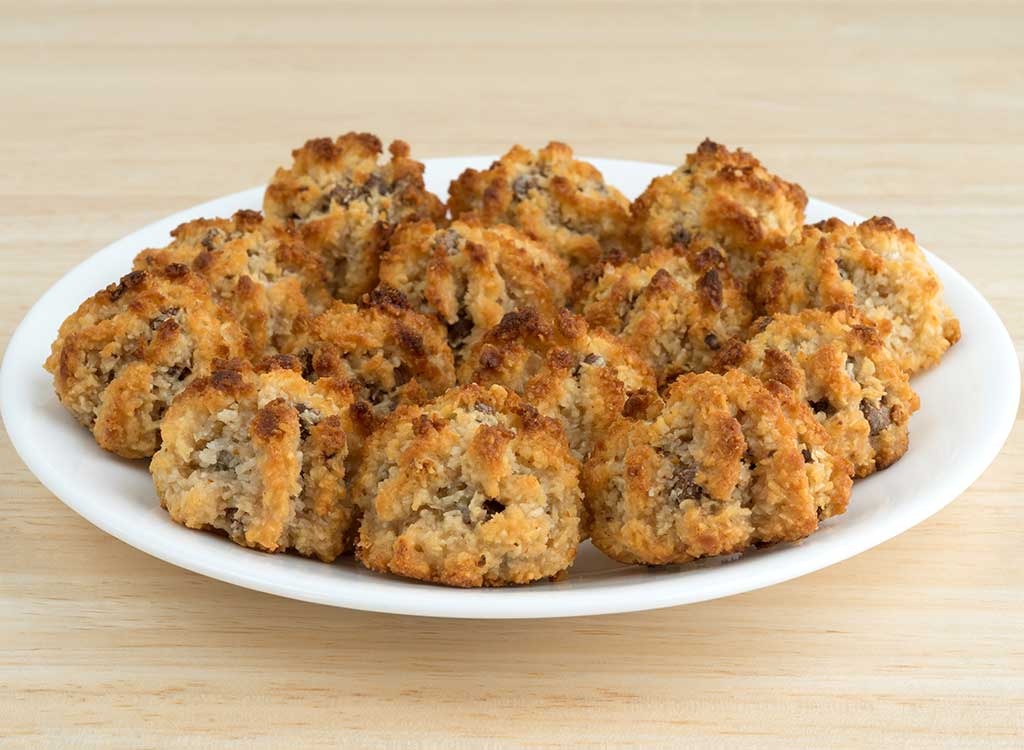 After decades of feeling bloated, achy, and depressed, Jennifer Esposito's health took a dramatic shift for the better. Four years ago, she learned she had celiac disease so she eliminated all gluten from her diet and embraced the challenge of learning ways to cook food that her body could tolerate! Today, the 43-year-old star of CBS's hit drama, NCIS, is leaner, healthier and happier. And her diet shift led to another passion, "Jennifer's Way," her popular gluten-free bakery in Manhattan's East Village. Check out our interview with her below—and get tons more answers to your gluten questions with our 35 Gluten-Free Questions—Answered in Five Words or Less!
What were your first steps to going gluten-free?
I started to follow the Autoimmune Protocol (AIP) diet: no grain, seeds, nuts, sugar, dairy, caffeine. It gives your autoimmune system a chance to calm the inflammation. Once I really started to heal my body, I lost a good seven pounds.6254a4d1642c605c54bf1cab17d50f1e
Why did you open a bakery?
I couldn't bear to not have a piece of good bread again, and what was readily available was just awful. Celiac disease is a cruel joke because I've always been a food maniac. I wanted to eat food that I believed in—that was safe for me. I can't have eggs, corn, soy, dairy, refined sugar, and gluten, obviously, so I had to be creative. Open my freezer and it's packed with grain-free flours, such as quinoa, sweet potato, sorghum, almond, and plantain flour for pancakes.
ICYMI: The 20 Popular Gluten-Free Granolas—Ranked
How do you not gain weight eating all those carbs?
Gluten is glue that binds things together, and that's basically what it does in your system. I don't want glue in my system! We use hearty, gluten-free grains, so it's a whole different experience. You might eat something that looks like a cupcake, but basically, you're eating quinoa, which is clean in your system.
What's for dinner at home?
I make things like a cauliflower pizza crust topped with butternut squash and sage or bouillabaisse with spaghetti squash.
How do you order safely in a restaurant?
I always bring my own bread—and worst-case scenario, I get a salad with nothing on it.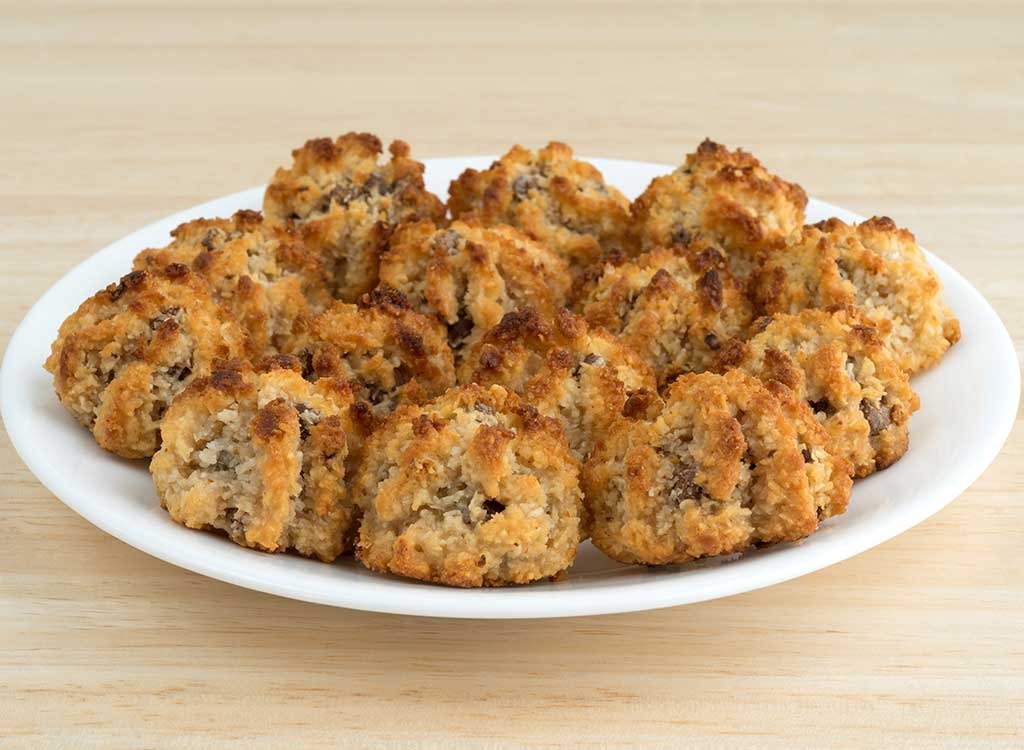 Jennifer's Coconut Cacao Chip Macaroons
You'll need:
1 cup shredded unsweetened coconut
1/2 cup + 1 tsp coconut milk
4 Tbsp maple syrup
1 Tbsp coconut flour
Pinch of cinnamon
Pinch of fresh ground vanilla
Pinch of Himalayan sea salt
1/3 cup semi-sweet chocolate (or cacao) chips
How to make it:
Preheat oven to 350°F. Combine all ingredients except chocolate chips in a saucepan and stir over low heat until sticky. When the mixture is still warm, transfer to a bowl and let cool for a few minutes, then add chips. Press or scoop out small balls of mixture and place on a cookie sheet lined with parchment paper. Bake 12 to 15 minutes or until tops start to lightly brown. Let cool before removing from tray.
For more healthy recipes, visit Esposito's website, livingfreejennifer.com.
Eat This, Not That!
Inspired by The New York Times best-selling book series, Eat This, Not That! is a brand that's comprised of an award-winning team of journalists and board-certified experts, doctors, nutritionists, chefs, personal trainers, and dietitians who work together to bring you accurate, timely, informative, and actionable content on food, nutrition, dieting, weight loss, health, wellness, and more.
Read more
More content from
Celeb News