LaCroix Is Launching Two New Flavors: LimonCello and Pastèque
Start off the new year with the other kind of bubbly.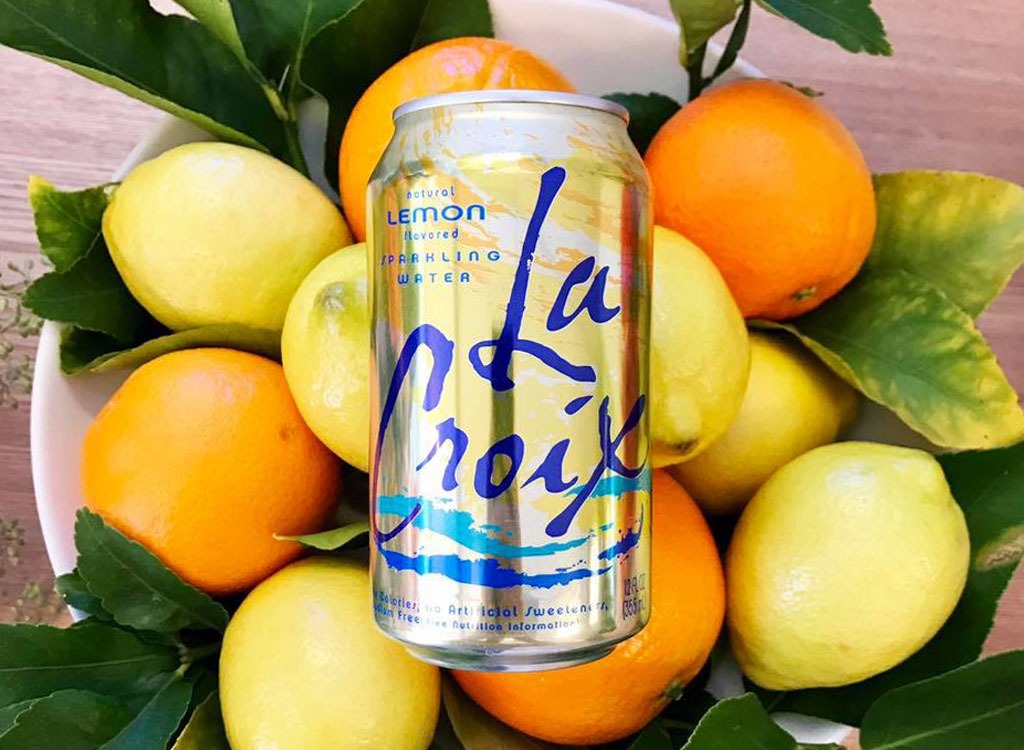 LaCroix wants to kick off the New Year with a bang: two brand-new, sophisticated flavors.
Yes, yes, we know what you're thinking: What other flavors could LaCroix possibly add to its already expansive portfolio of flavors?
Currently, the company has 25 different naturally flavored sparkling waters, with flavors running the gamut from Coconut and Pamplemousse to Apricot and Hi-Biscus. But in the new year, the popular sparkling water brand will introduce LimonCello (inspired by the sweet Italian liqueur) and Pastèque (that's French for "watermelon") to its already stacked offerings.
With the addition of these two new flavors, LaCroix clearly isn't slowing down anytime soon—despite some strong competition from newer brands like Spindrift and Bubly—especially as more and more health-conscious consumers pull away from traditional, high-sugar soft drinks and juices and opt instead for sparkling water.
"With European finesse and unique flavor innovation, our exciting new LimonCello and Pastèque are joining the LaCroix family of flavors and will be launched nationally in early 2020," a company spokesperson said in a press release. "Consumer engagement with LaCroix is strong and we are seeing steadfast social media support from the legions of loyal LaCroix fans." We can't wait to try these new flavors for ourselves and see how they stack up against the existing fruity flavors.