6 Signs You've Caught Long-Term Coronavirus
A new study delineates the long-term impact of COVID.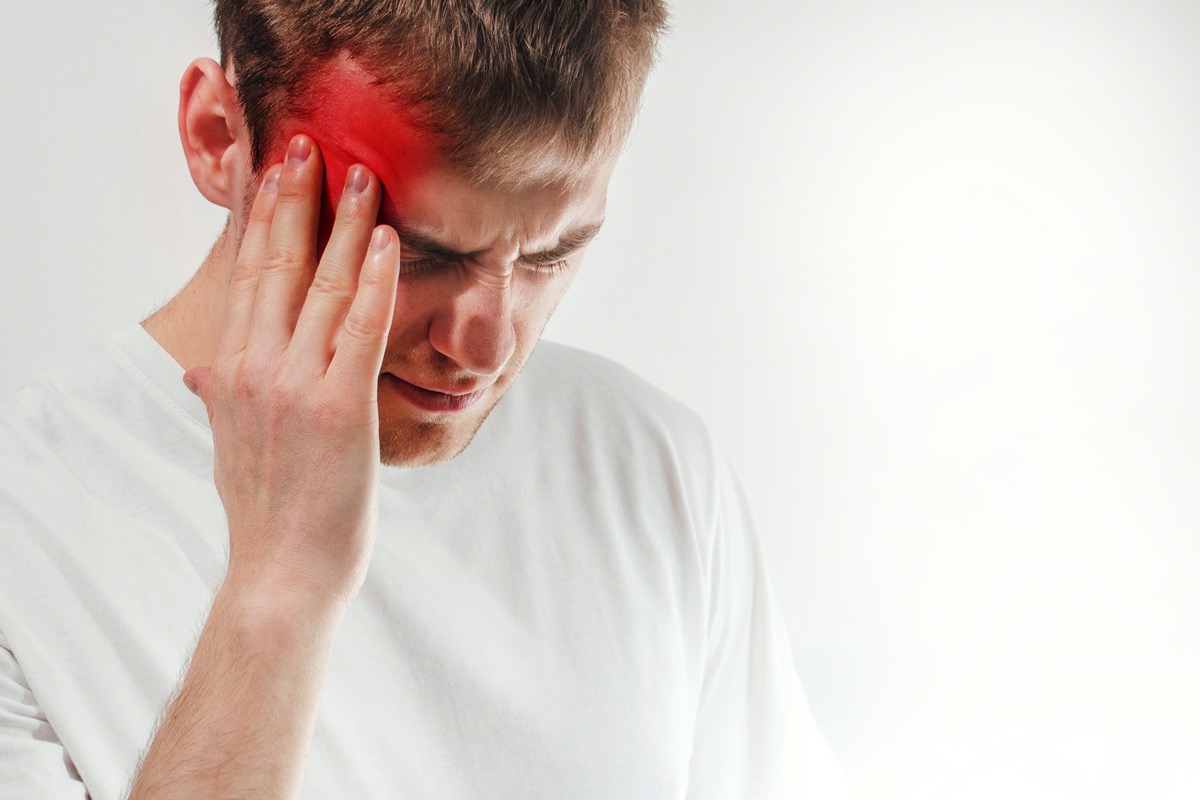 On the same day more than one million COVID-related deaths were reported worldwide, a new study laid out another high cost of the virus: long lasting side effects. "Nine in ten coronavirus patients reported experiencing side-effects such as fatigue, psychological after-effects and loss of smell and taste after they recovered from the disease, according to a preliminary study by South Korea," reports Reuters. Read on to see the list of symptoms, and to ensure your health and the health of others, don't miss these Sure Signs You've Already Had Coronavirus.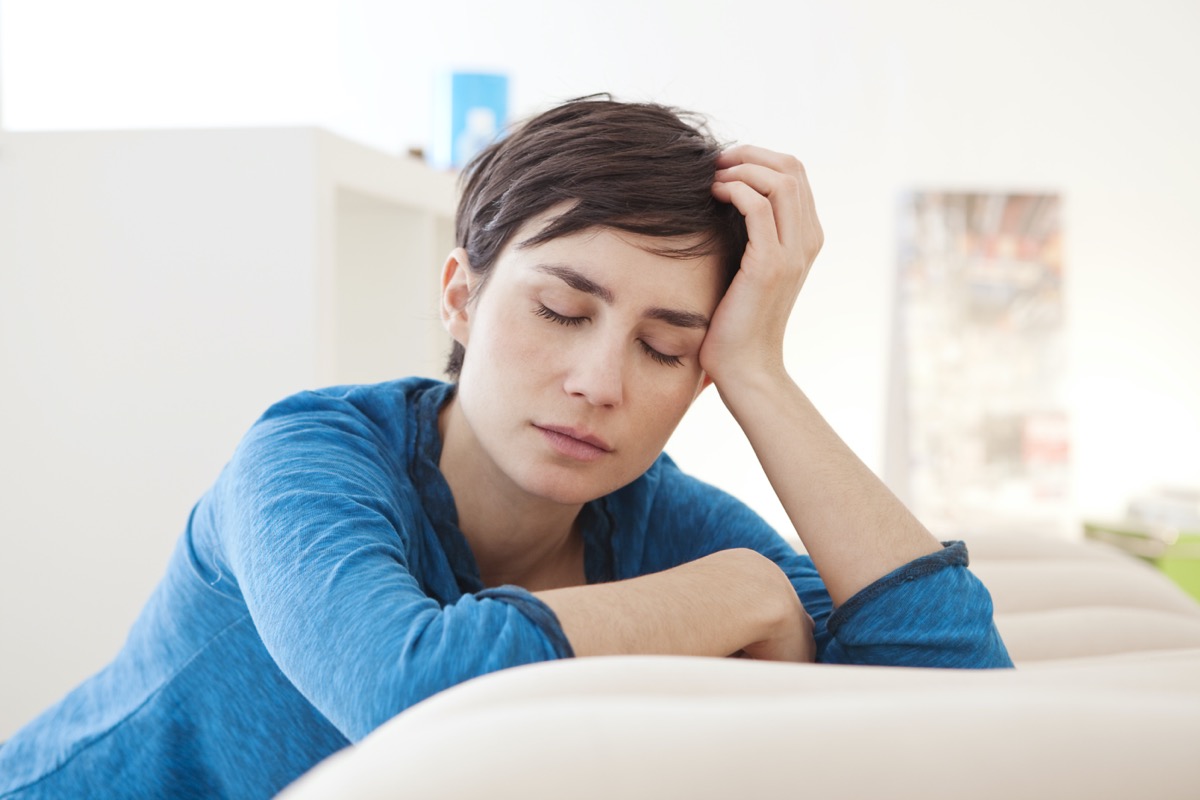 This was the most popular side effect reported in the South Korean study, with 26.2% reporting fatigue. "Chronic fatigue syndrome may hold keys to understanding post-Covid syndrome. Some survivors of acute bouts of Covid-19 experience a range of persistent medical issues — some lasting for weeks, or even months — that include profound exhaustion, trouble thinking or remembering, muscle pain, headaches, and more," reports StatNews.
2
Difficulty Concentrating
The second most common side effect—with 24.5% reporting it—difficulty concentrating is a real issue. "Many 'long-haulers,' or COVID-19 patients who have continued showing symptoms for months after the initial infection passed, report neurological problems such as confusion and difficulty concentrating (or brain fog)," reports Marketwatch. "Indeed, the CDC recently warned that it takes longer to recover from COVID-19 than the 10- to 14-day quarantine window that has been touted throughout the pandemic. In fact, one in five young adults under 34 was not back to their usual health up to three weeks after testing positive."
"In early March, Peter Quagge began experiencing COVID-19 symptoms, such as chills and a low-grade fever. As he cut pieces of raw chicken to cook for dinner one night, he noticed he couldn't smell the meat," reports National Geographic. "'Must be really fresh,' he remembers thinking. But the next morning he couldn't smell the Dial soap in the shower or the bleach he used to clean the house. 'It sounds crazy, but I thought the bleach had gone bad,' he says. When Quagge stuck his head into the bottle and took a long whiff, the bleach burned his eyes and nose, but he couldn't smell a thing.'" Weeks later, his sense still hadn't returned.
"Since the start of the COVID-19 pandemic, it's become clear that many people with the infection lose their sense of smell and taste. And doctors are concerned that some will never get back to normal," reports WebMD. "At this point, it's hard to know how common the symptom is. First, there were anecdotal reports of COVID-19 patients who had lost their ability to smell or taste, said Dr. Nicholas Rowan, an assistant professor of otolaryngology-head and neck surgery at Johns Hopkins University in Baltimore. And then, he said, studies started to confirm 'there's a lot of truth to it.'"6254a4d1642c605c54bf1cab17d50f1e
5
Psychological After-Effects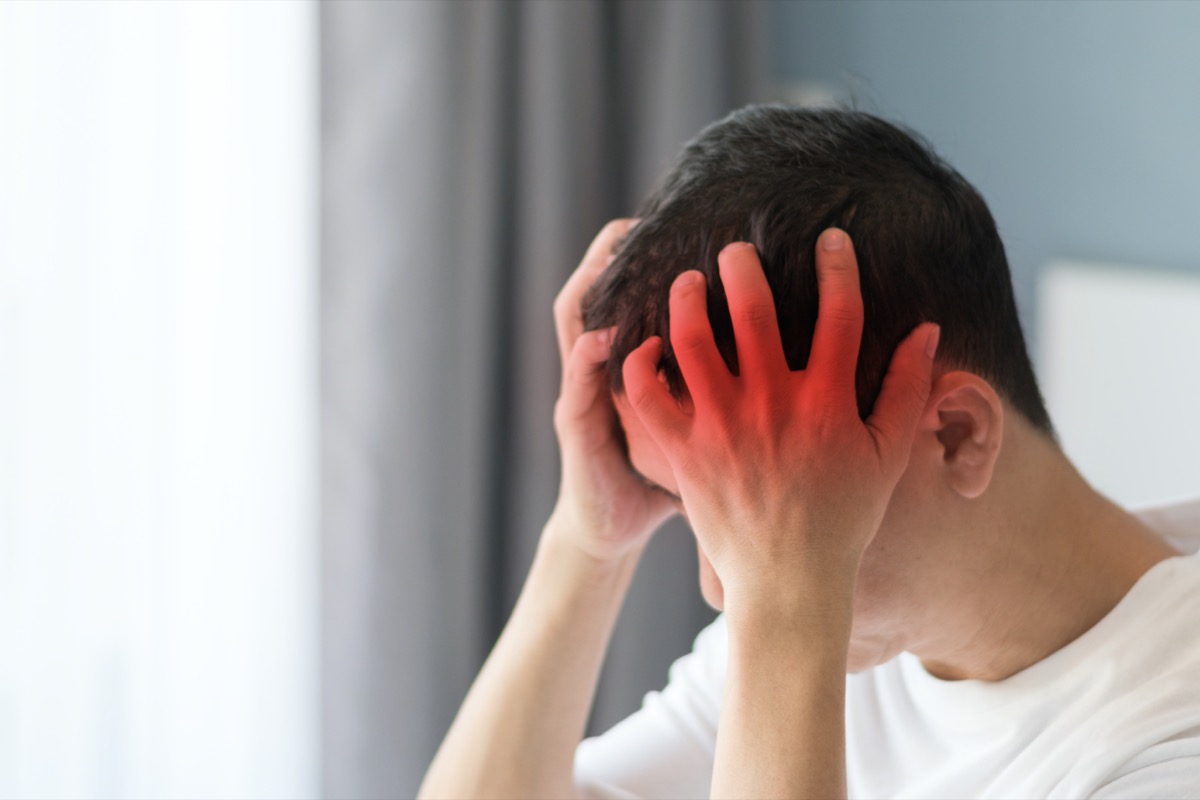 Psychiatrist Dr. Jonathan Rogers, Wellcome trust clinical training fellow at University College London, spoke to Technology Networks about delirium. "Delirium is when people become rapidly confused when they are medically unwell. People are disoriented, have poor attention and may even hallucinate, become paranoid and not know where they are," says Rogers. "People with delirium are more likely to die in hospital, to die in the months after leaving hospital and there is some evidence it can have a long-term effect on your cognition and memory."
6
Symptoms That Pop Up Like Whack-a-Mole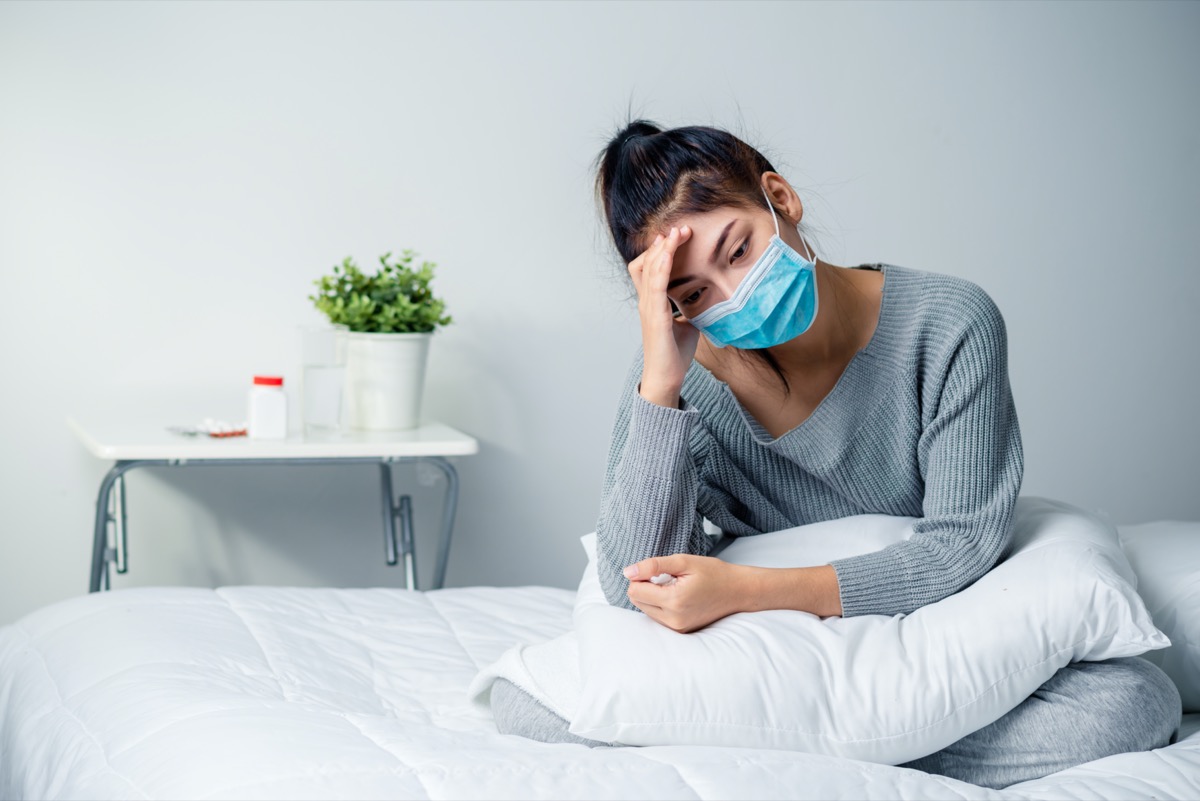 "Earlier this month, the British Medical Journal hosted a webinar that focused specifically on 'long covid,'" reports the Washington Post. "Public health professor Nisreen Alwan noted that many people reported a decline in their health following their recovery, often experiencing breathlessness, muscle and body aches and spiking fevers. 'A very common feature is the relapsing, remitting nature of the illness, where you feel as though you've recovered, then it hits you back,' she said. She called the longer-range effects of the disease 'a constant cycle of disappointment.'"
7
How to Stay Safe From COVID-19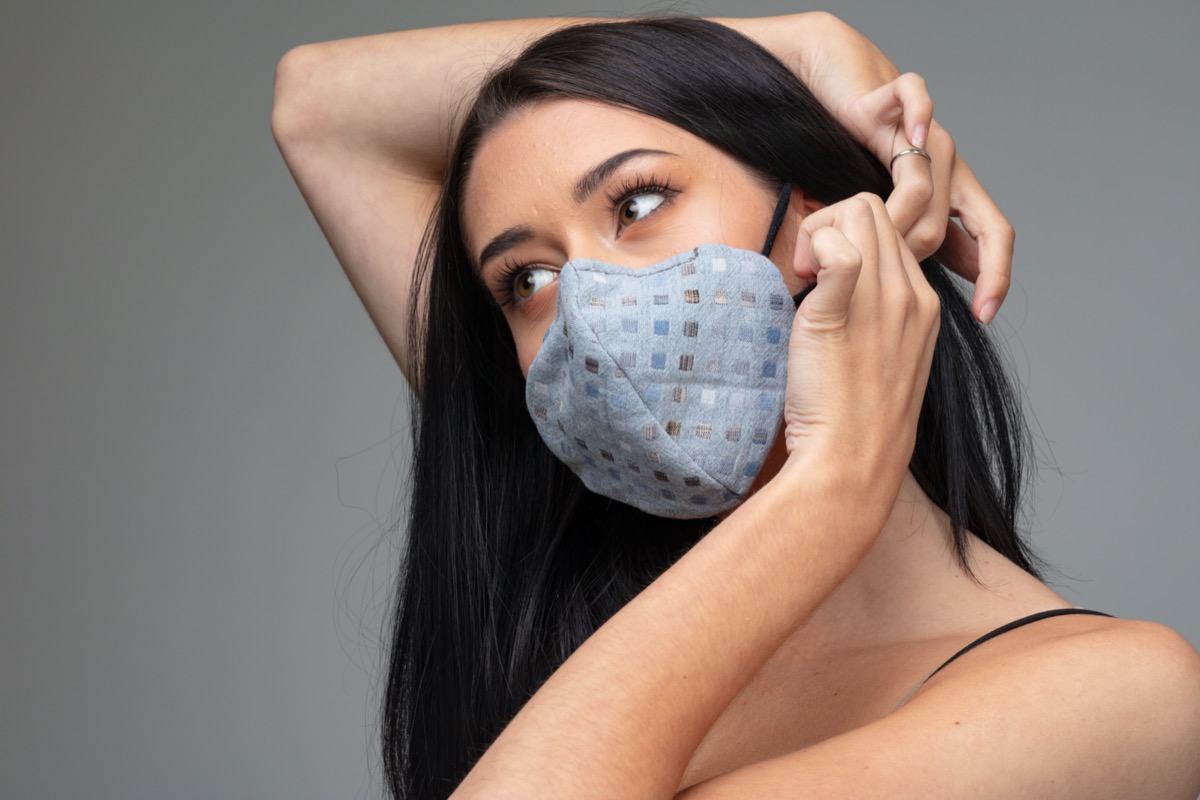 Do everything you can to prevent getting—and spreading—COVID-19 in the first place: Wear your face mask, get tested if you think you have coronavirus, avoid crowds (and bars, and house parties), practice social distancing, only run essential errands, wash your hands regularly, disinfect frequently touched surfaces, and to get through this pandemic at your healthiest, don't miss these 35 Places You're Most Likely to Catch COVID.
Alek Korab
Alek Korab is a Co-Founder and Managing Editor of the ETNT Health channel on Eat This, Not That!
Read more about Alek