Who Is Marc Siegel, Fox News Doctor That Will Evaluate Trump?
The doctor is a Fox News contributor.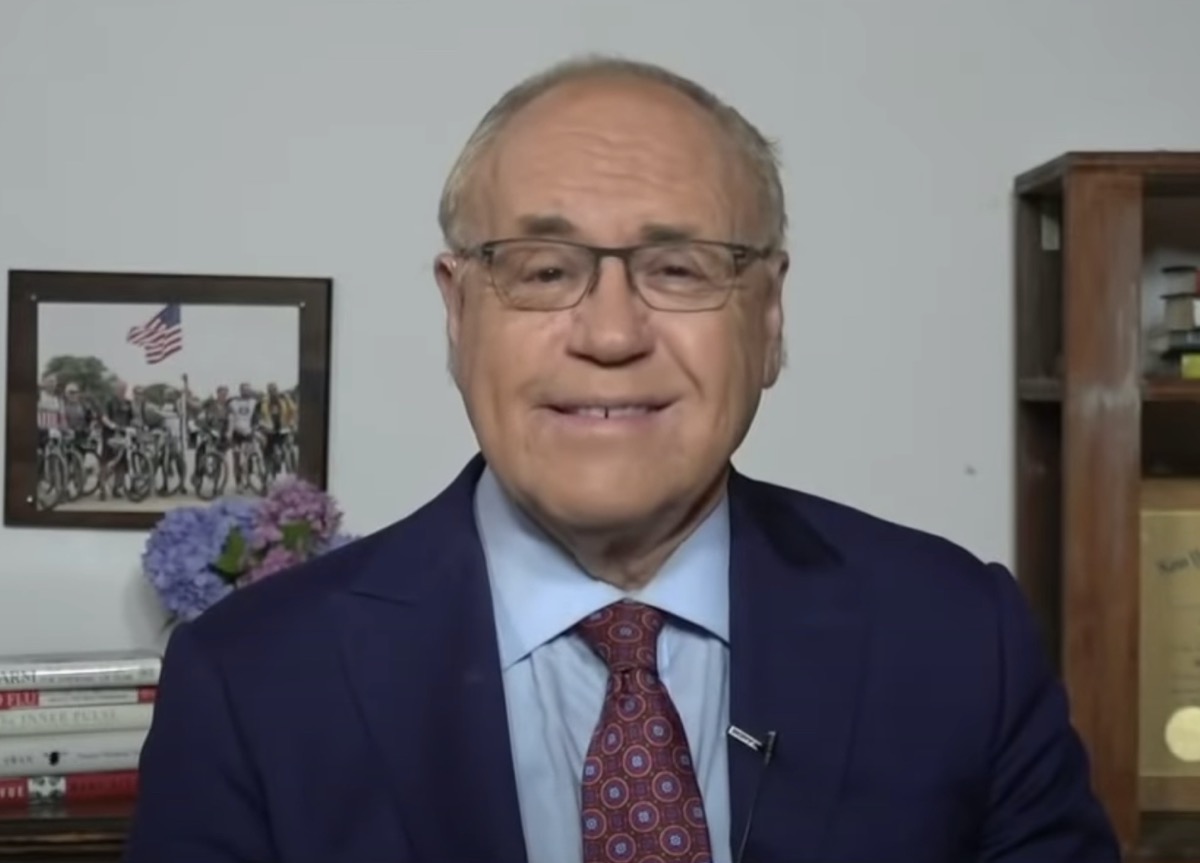 On Friday, it was announced by Fox News that President Donald Trump, who was diagnosed with coronavirus a week ago, will make his first TV appearance since the diagnosis, and be evaluated medically on air by Dr. Marc Siegel in an episode of Tucker Carlson Tonight, at 8 pm EST. You might be wondering, who is Dr. Marc Siegel? Read on, and to ensure your health and the health of others, don't miss these Sure Signs You've Already Had Coronavirus.
Who is Marc Siegel?
Marc Siegel, MD is a practicing internist boarded in Internal Medicine, based in New York City. He's the Clinical Professor, Department of Medicine at NYU Grossman School of Medicine, and Clinical Professional Coordinator, NYU Langone Medical Center on the Sirius Radio Project. He is also board certified by the American Board of Internal Medicine in Internal Medicine, 1991, and did his residency at NYU Medical Center in Medicine, 1988.6254a4d1642c605c54bf1cab17d50f1e
Dr. Siegel is Also a Multimedia Maven
Siegel "joined FOX News Channel as a medical contributor in 2008," says his website. "In addition to his role as a commentator with Fox News, Dr. Siegel also works as a medical reporter for the network." Additionally: "Dr. Siegel is the Medical Director on Sirius-XM Satellite Radio. Siegel was a co-creator of Doctor Radio. Siegel is a columnist for the Hill, and a member of the board of contributors at USA Today. He also contributes to the WSJ, National Review, and the NY Daily News. 
Dr. Seigel is a Published Author
"Siegel is the author of False Alarm; the Truth About the Epidemic of Fear, and the Inner Pulse; Unlocking the Secret Code of Sickness and Health as well as several other books on influenza and contagions and a medical thriller entitled Bellevue. His new book, COVID: the Politics of Fear and the Power of Science, will be out next month," says his site.
Dr. Siegel Has Defended Trump
After Trump told Americans this week not to fear the coronavirus, despite 210,000 Americans having died from it at the time, Dr. Siegel went on Fox News to applaud the statement. "I like it. In the face of disease, it's saying, 'Show strength, show courage,'" he said. "Courage in the face of illness, that's what we look for. How can that be disturbing?" Siegel said. "We want this message: This virus is very troubling, it's problematic, but you have to live with it. We have to deal with it. That's a very uplifting message and extremely appropriate, and it's what physicians want to see."
He has also, on air, clapped back at Nancy Pelosi. "To Speaker Pelosi, who is not a physician, I wish she would stop pontificating on the president's health given that not only isn't she a physician, but she hasn't seen his chart," Siegel told host Tucker Carlson.
Trump is a Fan of Dr. Siegel From His TV Appearances
"I watch you all the time," Trump told Siegel during a July 22 interview on Tucker Carlson Tonight. "You're almost like my guide to this, 'cause frankly you really have a good take on it."
Not Everyone is a Fan of Dr. Siegel
"Siegel has repeatedly pushed coronavirus misinformation during his appearances on Fox News. He said in March that 'there's no reason to believe it's actually more problematic or deadly than influenza,'" reports Axios, "and has been a persistent advocate of hydroxychloroquine, which the FDA has found to be ineffective, as a treatment." Says Slate: "In 2019, after an entirely normal number of US tourists happened to die in the Dominican Republic, it was Siegel who first theorized that they'd been poisoned with cyanide." As for yourself: To get through this pandemic at your healthiest, don't miss these 35 Places You're Most Likely to Catch COVID.
Alek Korab
Alek Korab is a Co-Founder and Managing Editor of the ETNT Health channel on Eat This, Not That!
Read more about Alek