McDonald's Is Implementing New COVID-19 Safety Measures
The chain will be conducting store visits to ensure compliance with safety protocols.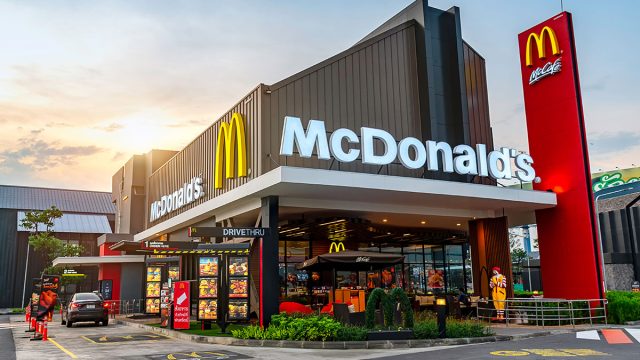 McDonald's recently announced two new sandwiches, three new breakfast pastries, and more food innovations. As the fast-food chain upgrades its menu amid the coronavirus pandemic, it also continues to remain vigilant about ongoing safety concerns. In a step to combat "COVID fatigue," the company will visit franchise locations to confirm adherence to safety protocols.
The fast-food giant is bracing for the "most difficult period of the pandemic" in the upcoming months, according to an internal memo obtained by Business Insider. The document revealed "Safety Reaffirmation Visits" amid a rise in COVID-19 cases across the country to ensure compliance with safety measures. The company will visit one location per franchise owner, and franchisees will visit the remainder of the restaurants in their portfolio. (Related: 21 Best Healthy Cooking Hacks of All Time.)
McDonald's still hasn't reopened any of its dining rooms across the country, a safety measure which will likely remain in place until further notice. "The company and franchisees will be doubling down on contactless payment and social distancing," according to the memo viewed by Business Insider.
The company engaged medical experts at the Mayo Clinic to review its "approach to customer and crew safety in the pandemic and to share best practices around COVID-19 prevention," according to U.S. President Joe Erlinger.
"McDonald's will soon convene several industry roundtables to share what we've seen and what we've learned with key stakeholders and peers," Erlinger wrote in a recent blog post published on Medium. "This is an area where we don't see anyone as a competitor; the more that an organization of our scope and scale can share what we've learned, the more we can help make everyone safer."
Don't forget to sign up for our newsletter to get the latest restaurant news delivered straight to your inbox.
Mura is a Deputy Editor leading ETNT's coverage of America's favorite fast foods and restaurant chains.
Read more