This Diet May Help Cure Erectile Dysfunction, Study Finds
New research shows men who eat these healthy foods are less likely to experience ED.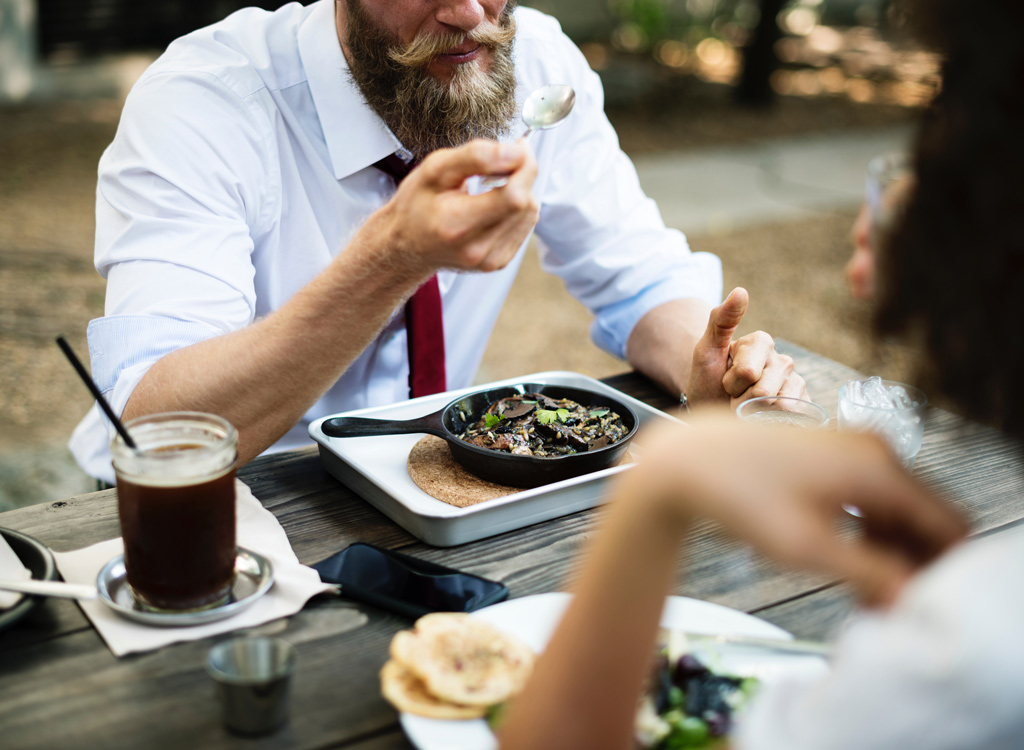 Many men with erectile dysfunction find themselves pursuing a singular mission, according to urologist, Dr. Samuel Amanamah: identifying pills and supplements to "cure" their performance woes. Unfortunately, this represents a missed opportunity in the pursuit of understanding your health—and what underlying problems may need to be addressed.
In fact, erectile dysfunction is strongly linked to cardiovascular disease and other serious health conditions—and a large number of men don't even know that they have these conditions until they seek treatment for ED. As we know, many health problems can be avoided by adopting a healthy diet. And as new research shows, men whose food choices closely adhere to the Mediterranean diet are less likely to experience erectile dysfunction.
The study, which was led by Dr. Scott R. Bauer, an assistant professor of medicine at the University of California at San Francisco, and published in the Journal of the American Medical Association, sought to measure just how important eating a healthy diet is to maintaining erectile function.6254a4d1642c605c54bf1cab17d50f1e
Dr. Bauer's team turned to previous data collected in a survey by Harvard University on 21 ,469 men and their diet quality—which was reported every four years between 1986 and 2014—when any of them developed erectile dysfunction, was diagnosed with cardiovascular disease, or died.
What Dr. Bauer and his team found is that men who most closely adhered to the Mediterranean diet, which emphasizes vegetables, fruits, herbs, nuts, beans, and whole grains, were least likely to experience erectile dysfunction at any age. At the same time, men, and particularly men younger than 60, who had a diet consisting of foods associated with reduced chronic disease risk (which are ranked in the Alternative Healthy Eating Index) were also less likely to experience erectile dysfunction.
The findings are consistent with evidence from earlier studies suggesting men who follow the Mediterranean diet are less likely to experience erectile dysfunction. (However, this was the first study of its kind to exclude, at the outset, men with diabetes.) And although the observational findings still need to be confirmed with randomized trials, it's safe to say, as Dr. Bauer told The New York Times, that men who want to "maximize their erectile function" should be aware of how a healthy diet can make a big difference.
To get started, consider these 15 best foods to eat on the Mediterranean diet, some of which can also be found on our list of the 50 best foods for erectile function. (An added bonus? The diet also happens to be lauded by experts as the best for weight loss.)
For more healthy eating news, sign up for our newsletter.
Lauren Cahn
Lauren Cahn is a food, health, and culture writer whose work has appeared online and in print for Reader's Digest as well as Health Digest, Huffington Post, Taste of Home, and others.
Read more about Lauren