This X-Factor Makes You Twice as Likely to Die From Coronavirus
Those with these issues have a higher fatality rate when infected with coronavirus.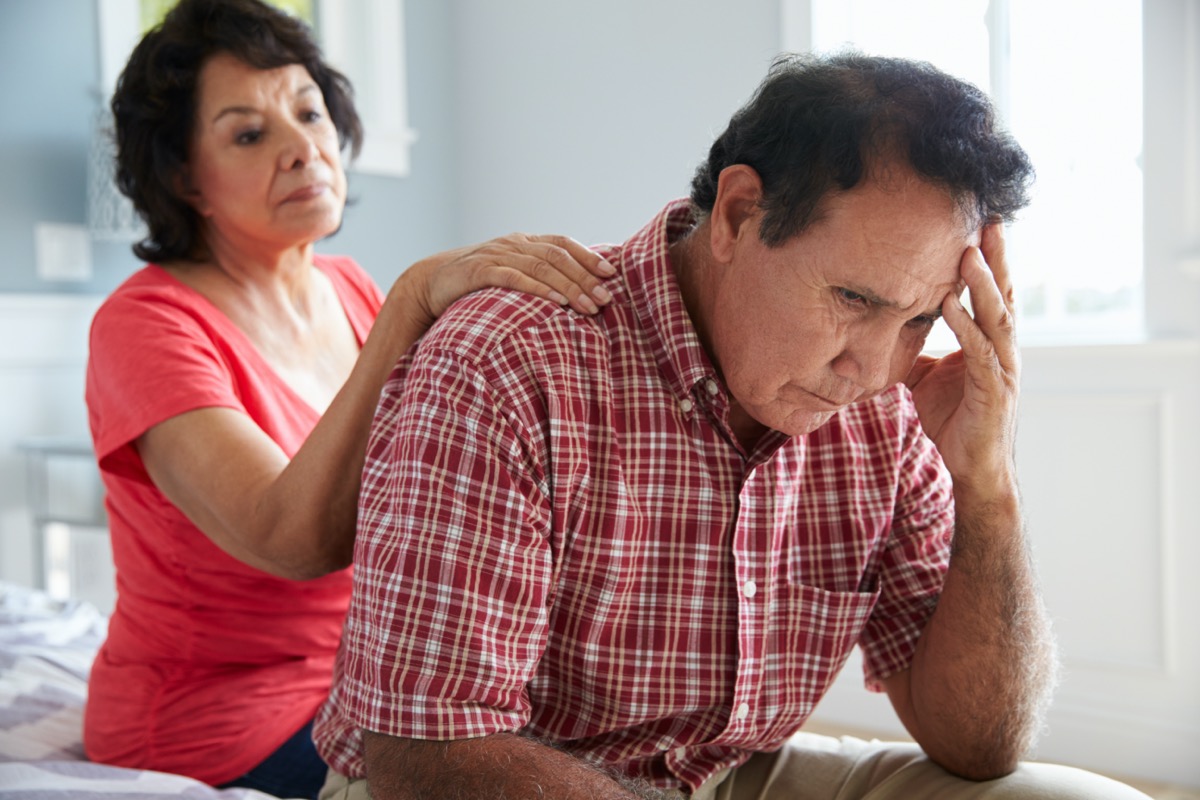 Researchers are still attempting to figure out why some people who contract COVID-19 remain asymptomatic, while others end up in the hospital fighting for their lives—and in worst cases scenarios, die. One thing that has become clear over the last six months, since the first cases of coronavirus were diagnosed in Wuhan, China, in late December, is that everything from gender and race to health conditions and blood type impacts your chances of not only contracting the virus, but also how your body will respond to it. New research has found that intellectual disabilities are also a factor when it comes to your chances of surviving the virus. 
Those Who Have Them Die At Higher Rates
According to a new analysis of data from Pennsylvania and New York courtesy of NPR, people with intellectual disabilities and autism who are infected with COVID-19 die at higher rates than the rest of the population. 6254a4d1642c605c54bf1cab17d50f1e
NPR analyzed numbers compiled in Pennsylvania by the Office of Developmental Programs of the Pennsylvania Department of Human Services examining individuals who get state services while living in group homes, state institutions or in their own home. They found that the death rate for people with intellectual disabilities and autism who test positive for coronavirus was double that of other residents in the state. In New York state, similar statistics calculated the death rate for those with developmental disabilities even higher, finding they were 2.5 times more likely to die. 
Scott Landes, an associate professor of sociology at Syracuse University's Maxwell School of Citizenship and Public Affairs, who co-authored a recent study on the subject, told NPR that the high death rate "is disturbing, but it's not surprising," and that those with developmental disabilities who live in homes are also more likely to contract the virus than others. 
4x As Likely to Contract
"They're more likely—four times more likely we're showing—to actually contract COVID-19 than the general population. And then if they do contract COVID-19, what we're seeing is they're about two times more likely to die from it," he explained. 
According to Landes there are two reasons for the startling high death rates. First, those with developmental disabilities are far more likely to have pre-existing health conditions—such as respiratory disease—that can increase their risk. Additionally, like older people, they are more likely to live in group homes with roommates and staff members, where the rate of infection tends to be higher. 
"You reside with multiple roommates, with staff coming in and out," says Landes, "your chances of actually contracting COVID are high. And then if someone in your home gets it, it's like there's nowhere you can go."
NPR highlights a few things that can be done to slow the spread and decrease the rate of death within these communities. Primarily, health care workers in the homes need more access to PPE equipment in addition to extra pay and the homes themselves need more public funding. 
As for yourself: To get through this pandemic at your healthiest, don't miss these Things You Should Never Do During the Coronavirus Pandemic.
Leah Groth
Leah Groth has decades of experience covering all things health, wellness and fitness related.
Read more about Leah
More content from
ETNT Health