You are More Likely to Be Hospitalized With the Flu if This Sounds Like You, CDC Report Finds
Learn if you're at a higher risk for influenza. 
Health officials have been warning for weeks now that the flu will hit hard this winter and while anyone is at risk for influenza, the Centers for Disease Control and Prevention issued a new report stating some people are more vulnerable than others. Dr. Jagdish Khubchandani, MBBS, Ph.D., a professor of public health at New Mexico State University tells us, "The new CDC report found that Black, American Indian/Alaska Native and Hispanic adults are more likely than their White peers to be hospitalized for the flu, but less likely to be vaccinated against it. This report found that Black, AI/AN and Hispanic adults were 1.2 to 1.8 times more likely to be hospitalized than White adults over the past 13 flu seasons."
Experts believe this winter will be particularly bad because of an uptick in influenza and COVID cases striking at the same time. "We've noted that flu activity is starting to increase across much of the country, especially in the Southeast and south-central US," CDC director Dr. Rochelle Walensky tells NBC News. "Not everybody got flu vaccinated last year, and many people did not get the flu. So that makes us ripe to have potentially a severe flu season."
Syra Madad, DHSc, MSc, MCP, Senior Director, System-wide Special Pathogens Program at NYC Health + Hospitals stresses the importance of staying safe and getting vaccinated about both COVID and the flu in a recent press release. "This fall and winter we'll have co-circulation of flu and COVID-19 – and co-infection is possible, which can lead to serious symptoms and hospitalizations. The best defense against both viruses is to get vaccinated..You can get both vaccinations at the same time." Read on—and to ensure your health and the health of others, don't miss these Sure Signs You've Already Had COVID.
1
How the CDC's New Report was Conducted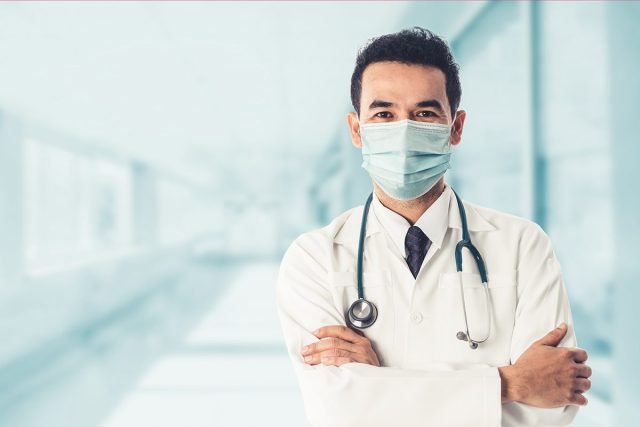 According to the new report, the "CDC estimates that influenza resulted in 9–41 million illnesses, 140,000–710,000 hospitalizations, and 12,000–52,000 deaths annually during 2010–2020. Persons from some racial and ethnic minority groups have historically experienced higher rates of severe influenza and had lower influenza vaccination coverage compared with non-Hispanic White (White) persons. This report examines influenza hospitalization and vaccination rates by race and ethnicity during a 12–13-year period (through the 2021–22 influenza season)."
The report also used, "Data from population-based surveillance for laboratory-confirmed influenza-associated hospitalizations in selected states participating in the Influenza-Associated Hospitalization Surveillance Network (FluSurv-NET) from the 2009–10 through 2021–22 influenza seasons (excluding 2020–21) and influenza vaccination coverage data from the Behavioral Risk Factor Surveillance System (BRFSS) from the 2010–11 through 2021–22 influenza seasons were analyzed by race and ethnicity."
2
Report Found Disparities in Influenza-Associated Hospitalizations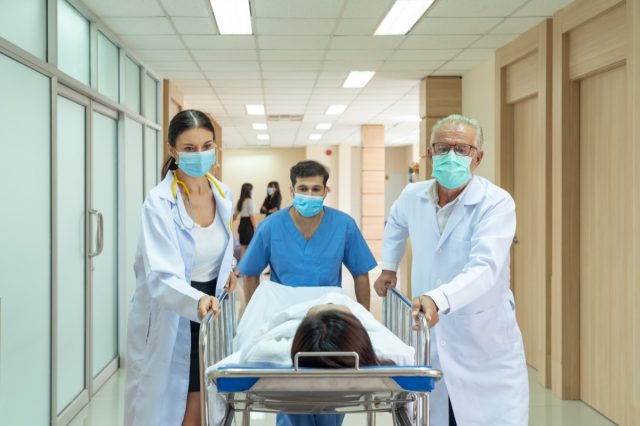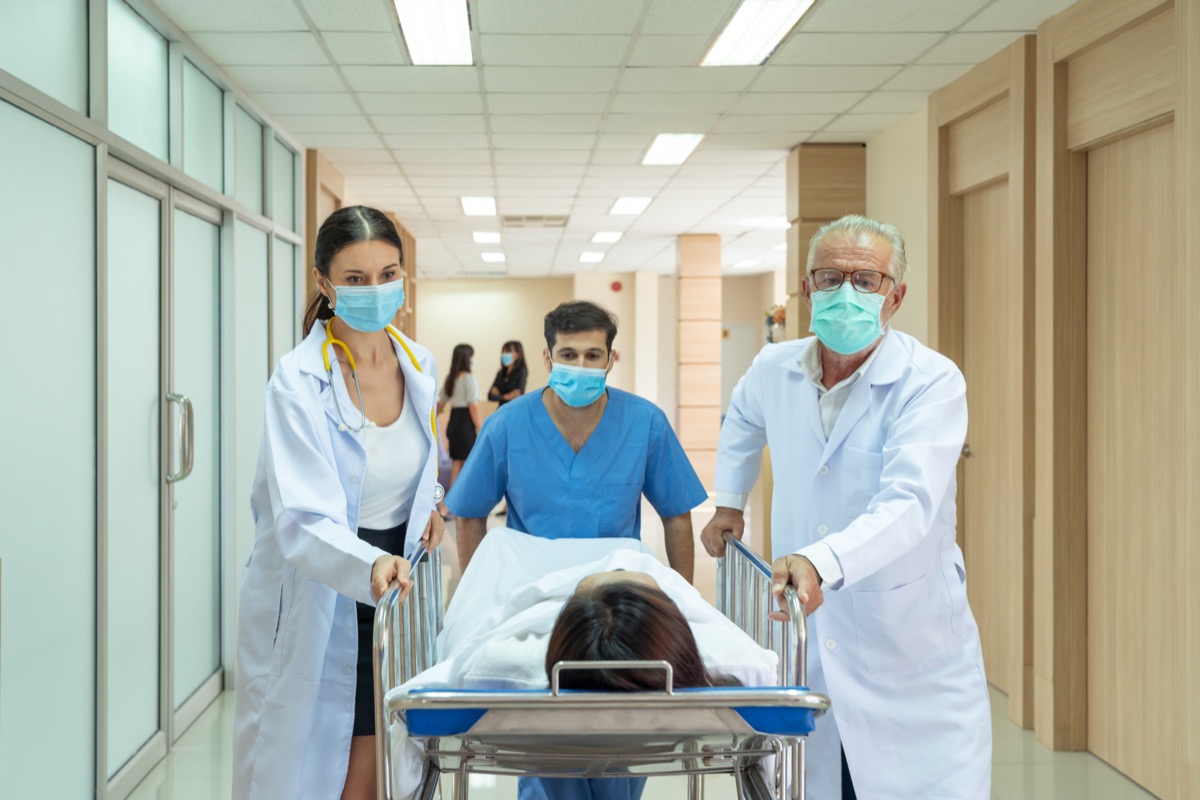 According to the CDC report, "Racial and ethnic disparities in influenza-associated hospitalizations were consistently observed among Black, AI/AN, and Hispanic adults compared with White adults, with hospitalization rates an average of 1.2 to 1.8 times those in White adults during the past 13 seasons. Similar disparities have been observed for COVID-19 hospitalizations. The reasons for these disparities in severe respiratory disease are likely multifactorial. Influenza vaccination coverage continues to be lower among Black, AI/AN, and Hispanic adults compared with coverage among White and Asian adults."
Another reason for the Disparity is lack of trust. The report states, "Distrust of the medical system, misperceptions about vaccine safety, and higher levels of concern about side effects have contributed to lower coverage. Members of racial and ethnic minority groups might face barriers to affordable, quality health care, including access to health insurance, transportation to health providers, and child care; therefore, they might have fewer opportunities for preventive health care and increased vulnerability to chronic medical conditions. 
Higher prevalences of chronic medical conditions have been independently associated with more severe influenza outcomes and downstream effects of structural racism have been demonstrated to affect economic stability, housing, and education. In addition, poverty, crowded housing, and community exposure to respiratory diseases are associated with more severe influenza disease."
3
Influenza Can Be Deadly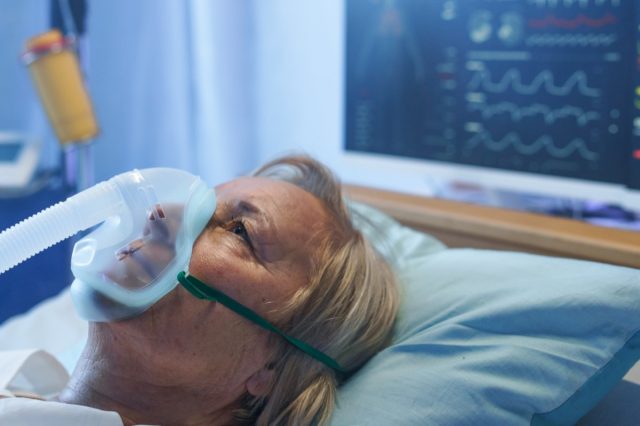 Experts are urging the public to stay safe this flu season because it's highly contagious and can be deadly. Diana Lev, MD Internist and Family Medicine with Dignity Health Medical Group Northridge tells us, "People do not realize that every year thousands of people die from the flu in the US. Healthy kids and adults, not only people with comorbidities succumb to this disease. Last year the estimate is that only 5000 people died of the flu. That means that most people were not exposed to the flu. We have an entire population of children who have never been exposed to the flu. We are expecting more people in the hospitals and more people dying. Do not ignore flu symptoms this season, and prevent it by getting your flu vaccine."
Dr. Lev adds, "Flu is an upper respiratory infection that causes a significant systemic inflammatory response. That response could trigger lung and heart failure, muscle breakdown, kidney failure, and worsening of chronic illnesses. For example, If someone already has asthma, the flu could trigger a severe attack and the person could stop breathing. It also allows other bacteria to infect, sometimes leading to sepsis and pneumonia. Both carry a high mortality rate."
4
Flu Vaccines are Important
"Vaccination is the best defense we have against the worst outcomes of getting the flu," CDC Acting Principal Deputy Director Dr. Debra Houry told reporters "During my time as an ER doc, and throughout my work at CDC, I've seen that the reasons behind inequities and vaccination coverage for people from some racial and ethnic minority groups are systemic and a result of many factors. I've also seen the impact of vaccination can have to reduce the impact illnesses like flu can have on our society."
CNN reports, "During the 2021-2022 flu season, 54% of White adults were vaccinated, compared with 42% of Black adults, 41% of American Indian and Alaska Native adults, and 38% of Hispanic adults, said Dr. Carla Black, a CDC Immunization Services Division epidemiologist. These groups also had more severe outcomes from the flu, Black said.6254a4d1642c605c54bf1cab17d50f1e
"This report adds to the body of evidence that shows people from certain racial and ethnic minority groups have more severe outcomes at higher rates than White adults," Black said. "The report shows that Black, Hispanic, and American Indian and Alaskan Native adults were hospitalized with flu at greater rates than White adults during most seasons from 2009 to 2022. Hospitalization rates were nearly 80% higher among Black adults, 30% higher among American Indian and Alaskan Native adults and 20% higher among Hispanic adults."
5
Why Influenza is Expected to be Brutal This Season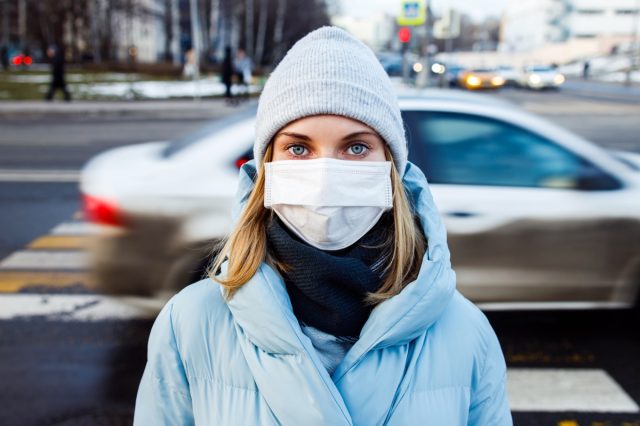 The last two years have been a mild influenza due to a number of reasons, including COVID restrictions like wearing masks and social distancing, which helped ward off cases of influenza as well. But with the guidelines now lifted, health officials are predicting a rough season, which can be potentially fatal for some. Dr. Christopher Kang, Board Certified, American Board of Internal Medicine, Primary physician at Health 1 Care tells us, "This flu is expected to be worse this season compared to the last three years, because the general public has slowly stopped wearing their masks in public places as mask mandates have lifted. With less masking comes increased transmission of viruses, so we expect that this season will be worse."
David Cutler, MD, family medicine physician at Providence Saint John's Health Center in Santa Monica, CA adds, "While we have been collecting data on flu outbreaks for decades, it is interesting to note how imperfect this data has always been. Counties and states are not required to report flu cases. Only childhood flu deaths are reliably reported from all parts of the country. What CDC does collect is data on the number of people hospitalized with influenza and the number of laboratory specimens testing positive for flu. There is also a sampling in 122 cities of people who present to physicians with influenza-like illness. These numbers are compared year to year which give a pretty good idea, looking back, at how severe a flu season was. However, they don't predict how severe a flu season will be."
Heather Newgen
Heather Newgen has two decades of experience reporting and writing about health, fitness, entertainment and travel. Heather currently freelances for several publications.
Read more about Heather