The Most In-Demand Grocery Items Right Now, Based on Your Age
A recent survey reveals the truth about what people are stockpiling at the store.
When you take trips to the grocery store to stock up for the week during this pandemic, do you find yourself gravitating towards specific items? Well, according to a survey conducted by Coupon Follow, stockpiling particular items does in fact vary by age. We took a deep dive into Coupon Follow's data, and here's what we found to be the most in-demand grocery items.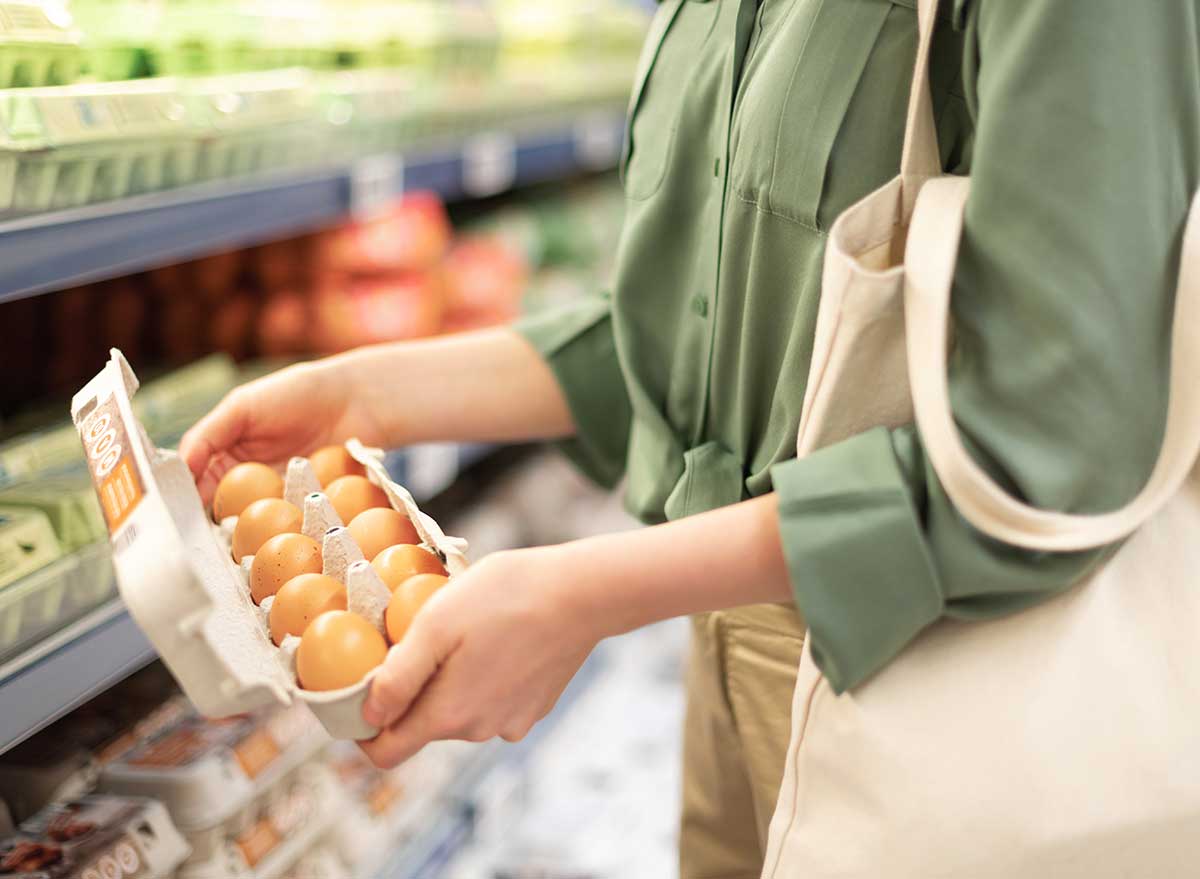 According to Coupon Follow's survey of over 1,000 grocery shoppers, eggs were in fact the number one item purchased by millennials during the COVID-19 pandemic. After that, the second and third most in-demand grocery items were boxes of pasta and jugs of milk. Other items after that include chicken, rice, and lentils/beans.
Compared to other generations, millennials were the only age group to prioritize junk food on their top list of stockpiling items. And compared to other older generations, millennials did not prioritize toilet paper or disinfectant products as much and bought more paper towels over either of these items.
While millennials stocked up on eggs, it seems generation X was walking down the toilet paper aisle. That's right, toilet paper actually was determined as the number one item purchased by generation X, followed by eggs and milk. Paper towels came in next, and right after pasta are disinfectant products. Compared to the other three generations that took this survey, it seems generation X prioritized cleanliness over stocking up on more food during the coronavirus pandemic.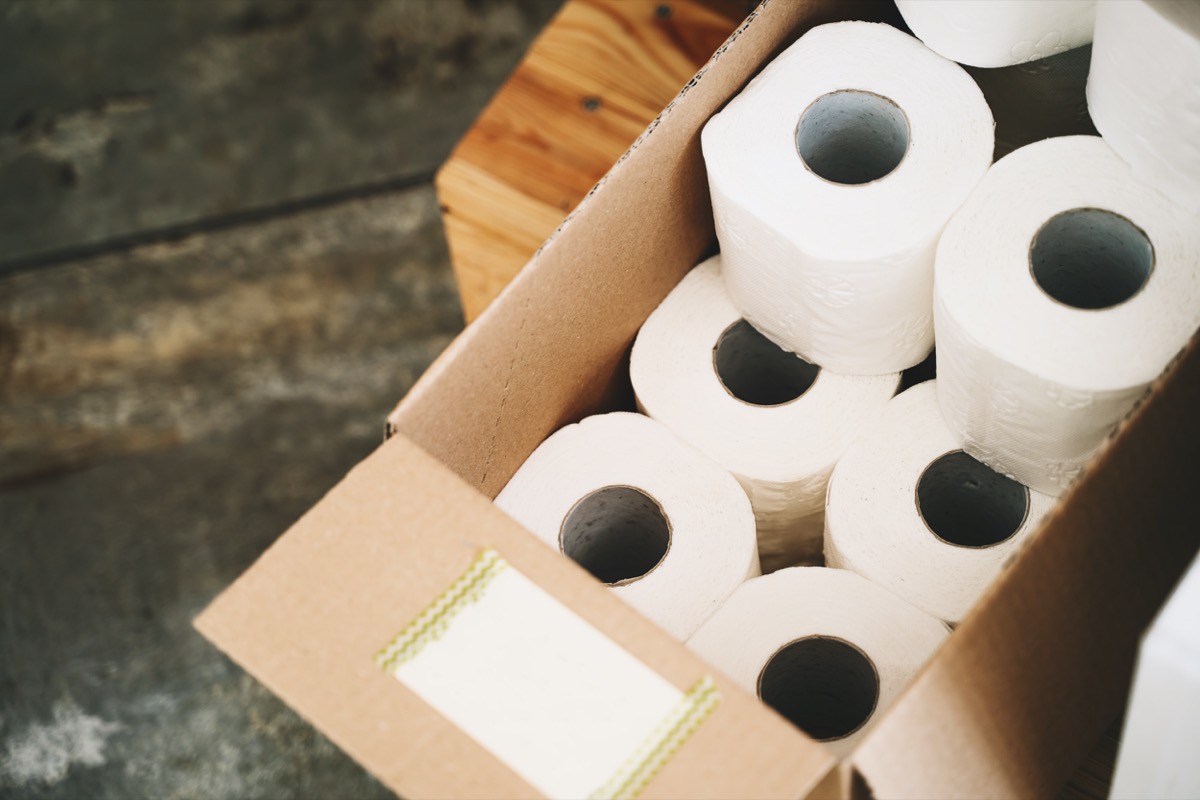 Similarly to generation X, baby boomers also prioritized toilet paper on their grocery lists, making it the number one most in-demand grocery item for their age. After that, the most popular food was actually pasta, instead of eggs like the other two generations. Eggs came in third, followed by paper towels, and surprisingly, coffee. You'd think that coffee would be a priority for anyone stockpiling at the store, but it seems only baby boomers were worried about getting their caffeine fix at home.
STAY INFORMED: Sign up for our newsletter to get the latest coronavirus foods news delivered straight to your inbox.
Kiersten Hickman is a senior editor at
Eat This, Not That!
, with a main focus on food coverage, nutrition, and recipe development.
Read more