The RSV Symptoms You Should Watch For Include Cough, Runny Nose and More
Experts share what it's like to have RSV and why cases are rising. 
RSV cases are on the rise and some areas and hospitals are already at the breaking point even though it's early in the season. ABC News reports a pediatric hospital in Ann Arbor, Michigan has seen a 46 percent increase in cases from last year and is concerned what will happen if an uptick of COVID and influenza cases take place. "We have been 100% full, I think we're going on our sixth week, and RSV seems to have emerged earlier this year and in higher numbers this year," Luanne Thomas Ewald, chief operating officer at Mott Children's Hospital, told the outlet. "And the fact that we're already full is concerning to us because we're just starting to see the flu in our emergency room."
Massachusetts is also feeling the stress. Boston.com reports, "Dr. Brian Cummings, the medical director for pediatrics at Massachusetts General Hospital (MGH), said Thursday during a news conference that they are taking in so many patients with RSV that they are exceeding both their physical and staffing capacities." Meanwhile Los Angeles is considering reinstating a mask mandate because the city is experiencing an escalation of cases. KTLA reports, "If the county reaches 100 cases per 100,000 residents, indoor masking recommendations could return. For now, L.A. County is at 86 cases per 100,000 residents." Barbara Ferrer, director of the Los Angeles County Department of Public Health stated in a recent press conference according to KTLA, "Indoor masking will, as it has in the past for elevated transmission, be strongly recommended for everyone." Another issue LA is facing is a shortage of hospital beds. "Across the country, about 78% of all pediatric beds are now full, so we are beginning to get concerned about our ability to handle the higher volume as it goes along," Dr. Kimberly Shriner, an infectious disease doctor with Huntington Hospital, told the media outlet. 
"Respiratory Syncytial Virus Infection, or RSV, is a common respiratory virus that typically causes mild, cold-like symptoms such as a runny nose, coughing, and decreased appetite," Ashesh Gandhi, PharmD, Regional Head of Medical Affairs, Americas, at CSL Seqirus, told Eat This, Not That! Health. "In young infants with RSV, symptoms may present as irritability, decreased activity, and breathing difficulties. RSV can also cause more serious health problems such as bronchiolitis and pneumonia, which are most common in children younger than 1 year of age. According to the Centers for Disease Control and Prevention, an estimated 58,000-80,000 children younger than 5 years old are hospitalized due to RSV infection every year in the U.S." We spoke to experts about what to know about RSV and symptoms to look out for.  Read on—and to ensure your health and the health of others, don't miss these Sure Signs You've Already Had COVID.
1
Why RSV Cases are Rising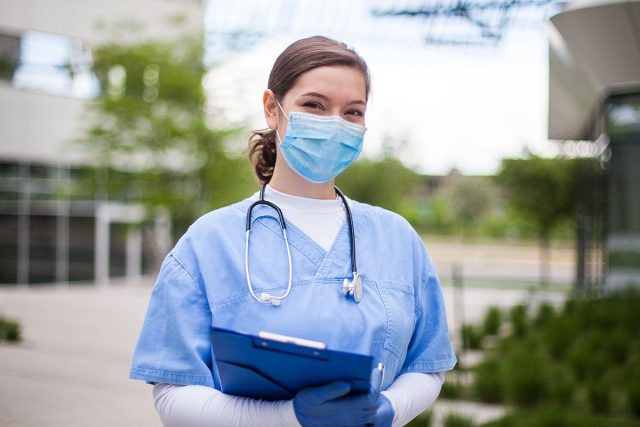 Dr. Gandhi says, "Throughout the COVID-19 pandemic, while people were wearing masks and social distancing, flu activity and RSV infections declined. However, as children returned to school this season without masks for the first time in nearly three years, viral infections have been on the rise. According to the CDC, almost all children will have RSV infection by the time they are 2 years old, however, the pandemic disrupted the natural timeline of exposure we're used to with children ages 3 and younger now all experiencing RSV and other viral infections in tandem, causing children's hospitals across the country to be near or exceeding capacity."
Dr. Javeed Siddiqui MD/MPH, Co-Founder and Chief Medical Officer at TeleMed2U tells us, "We cannot definitively say why we're seeing such a massive increase in RSV cases across the United States; however, we do know that masking works. And that we are now no longer masking definitely plays a role in the spread of respiratory viruses." Erica Susky, Certified Infection Control Practitioner with a Masters' Degree in Medical Microbiology and over fifteen years of training and experience in laboratory and clinical settings adds, "Pandemic restrictions have not only prevented the spread of SARS-CoV-2, but also the spread of other respiratory viruses like influenza. Schools have also started operating in person at pre-pandemic levels, which will allow the virus to spread more easily among children and their siblings or a baby at home."
2
RSV Symptoms Usually Feel Like This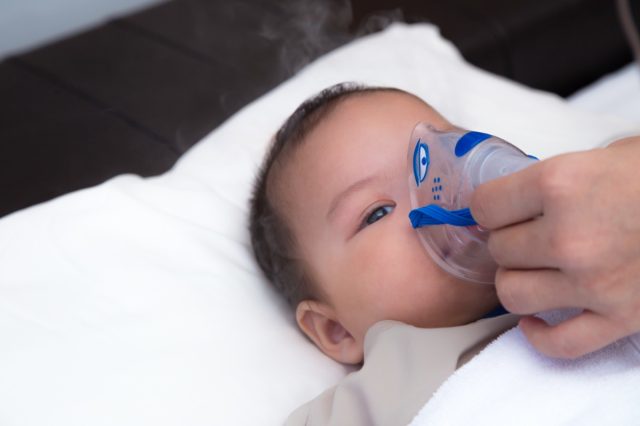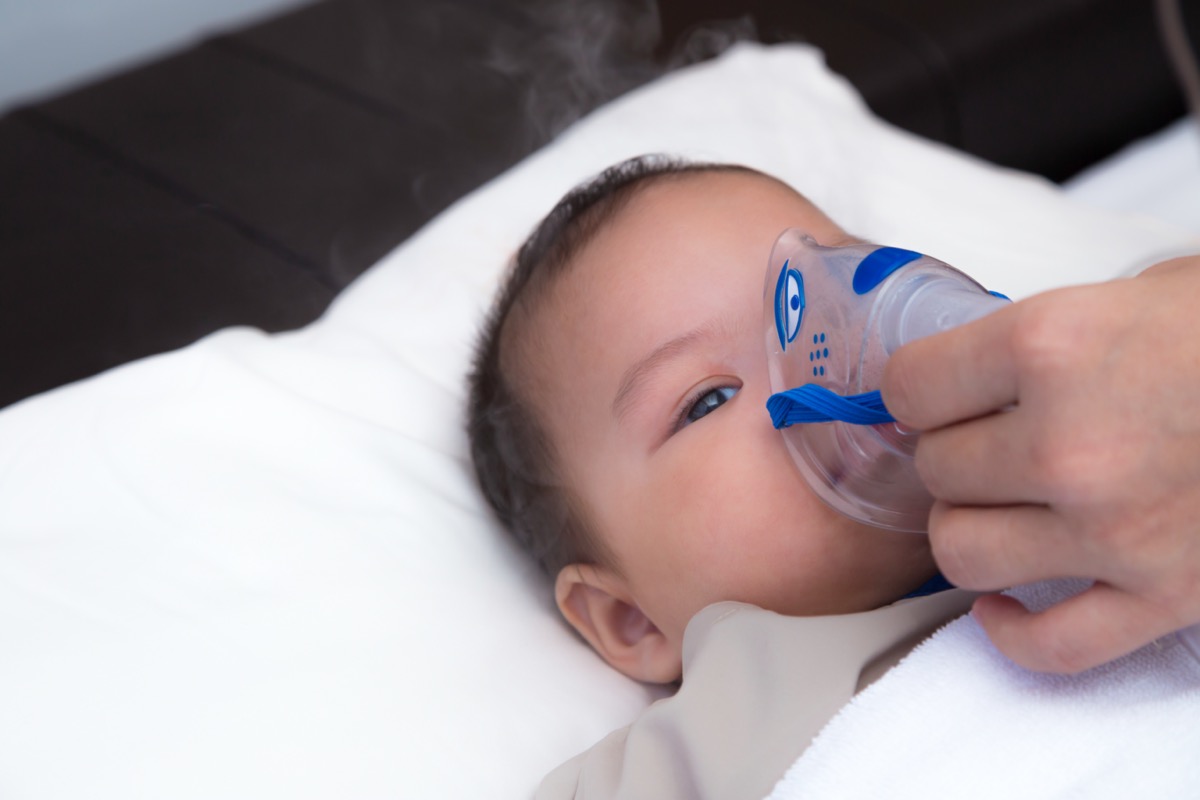 Daniel Ganjian, MD, pediatrician at Providence Saint John's Health Center in Santa Monica, CA tells us, "RSV has a range of symptoms from being asymptomatic, slight fever to runny nose, cough, difficulty breathing, wheezing, and high fevers. Patients commonly start off with cough and runny nose that peak on days 3-4 and then start improving. We do a test with a nasal swab – similar to COVID and flu tests. Once we have a correct diagnosis, then we know what to look out for and when patients should come back in or go to the Emergency Department. " 
Susky says, "RSV generally begins with symptoms that resemble the common cold and sniffles. The infection may stay in this phase or may progress to a more severe illness. The mild phase begins with a cough, runny nose, sneezing and nasal congestion that may be accompanied by a fever and loss of appetite. Later, more severe manifestations may develop such as wheezing, an increased respiratory effort, shortness of breath, and the collection of fluid in the lungs that may sound like rattling or bubbling while breathing."
3
Everyone is at Risk for RSV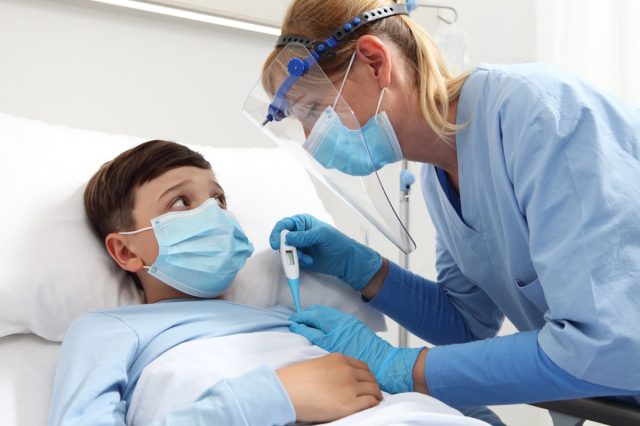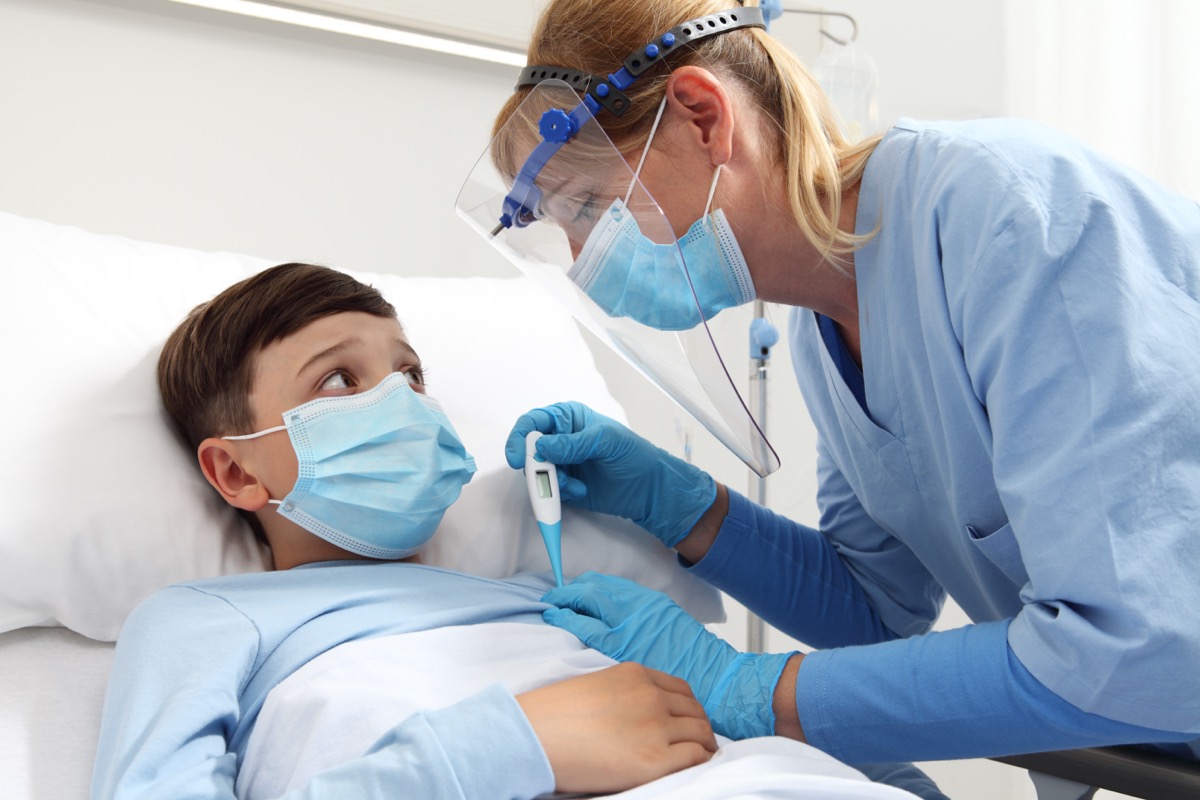 Susky tells us, "All people are at risk of getting a respiratory syncytial virus (RSV) infection. It is a virus that more commonly circulates during the autumn and winter months. From year to year, people's immunity to the virus fades and they can be infected again. For many, the viral infection is mild and self-limiting. Others are at a greater risk of getting a severe RSV infection that may require hospitalization. Immune compromised people, and the very old and young are at a greater risk as their immune systems are less able to combat a viral infection. Preterm infants and those under six months are at the highest risk of hospitalization. 6254a4d1642c605c54bf1cab17d50f1e
Those with cardiopulmonary conditions are at a greater risk of severe infection as the virus targets the lung, and the lungs and heart are intimately linked in function. Finally, those with neuromuscular and neurologic disorders are at a greater risk of acquiring a severe infection as they have less of an ability to coordinate nervous responses to help clear secretions and mucus from the lungs, leaving one more vulnerable to lower respiratory tract infections."
4
There's No Vaccine for RSV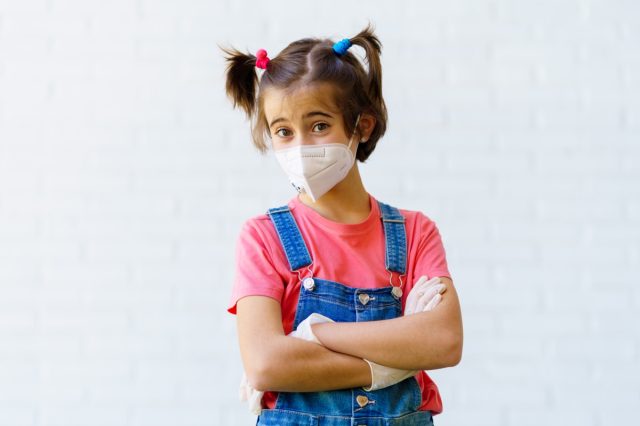 Dr. Gandhi emphasizes, "While there is no vaccine at the moment for RSV, we do have protection against flu and COVID-19, and I strongly encourage anyone who has not received an influenza vaccine this season or who is not up to date with COVID-19 vaccination to be vaccinated now. Influenza and COVID-19 vaccines can be administered at the same visit. Vaccination is the best way to reduce the chance of illness and complications, including those resulting in hospitalization and death, from influenza and COVID-19. If all eligible people commit to receiving their seasonal influenza vaccine, we can drastically change the current trend of an increase in respiratory viruses."
Susky adds, "Those at higher risk of severe RSV infection are particularly vulnerable as there is yet no vaccine available to reduce the risk of transmission and severe disease. As mentioned before, many healthy children and adults may have a very mild form of RSV and may not know they have anything more severe than the common cold and may not consider the potential repercussions of exposing higher risk groups. Because of this, the measures learned during the COVID-19 pandemic are excellent to continue if one has a friend or loved one in a vulnerable population. This would include wearing a mask around a vulnerable individual, frequent hand washing, and to abstain from visiting them even when mildly ill."
5
Stay Calm and Don't Panic
Dr. J. Wes Ulm, Harvard and MIT-trained MD, PhD with a background in bioinformatics, gene therapy, genetics, drug discovery, consulting and education emphasizes, "Parents need not be alarmed, but should stay vigilant, and pay close attention to their kids' symptoms. Again, the vast majority of kids get through their bouts with mild cases even now, and mild colds don't need medical treatment (as antibiotics have no effect on the viruses that cause them). With that said, severity and sheer disease burden are indeed much higher this season than seen before, with multiple respiratory pathogens hitting all at once. 
It's therefore important to monitor children's symptoms carefully, and to be on the lookout for indications of more severe disease such as respiratory distress (especially if involving grunting, rapid breathing, and/or labored respiration), lethargy, high and prolonged fever (especially if it does not resolve with fever-reducing medication), and poor eating and drinking. Pediatricians' offices have physicians and nurses available to take calls about questions regarding a child's well-being, so when in doubt, it's best to check in with a family doctor or pediatrician."
Heather Newgen
Heather Newgen has two decades of experience reporting and writing about health, fitness, entertainment and travel. Heather currently freelances for several publications.
Read more about Heather