Adele Eats These McDonald's Foods Every Week, The Singer Just Revealed
The singer doesn't deprive herself of favorite foods, even if they're on the more indulgent spectrum.
Adele, who has inspired many with her 100-pound weight loss journey, recently revealed in an interview with Vogue that her transformation was never about losing the weight. It was more about taking care of her mental health. The singer also revealed she did not diet, but simply became more active, working out several times a day, as well as more mindful about her drinking habits. But the singer doesn't deprive herself of her favorite foods, even if they're on the more indulgent spectrum.
In a new video interview done by British Vogue, she revealed that she still very much indulges in her favorite fast-food order. For more, check out Adele's Former Trainer Says This Is How the Singer Lost So Much Weight.
Her "death row meal" would be this holy Mickey D's trifecta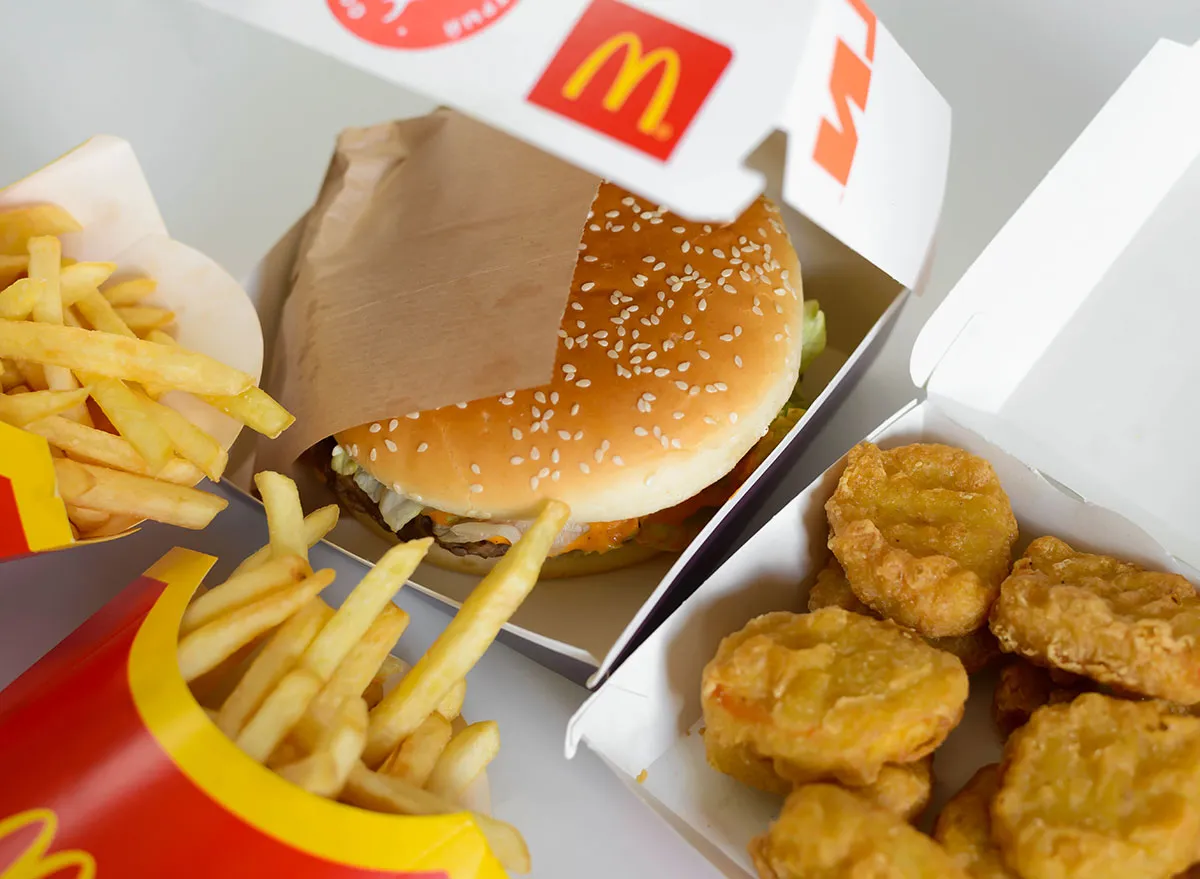 Adele is super down-to-earth when it comes to her #1 restaurant meal. "My ideal meal, my death row meal, my last meal, would be a McChicken Nugget with a Big Mac and then fries," she said in the video.
Adele enjoys McDonald's at least once a week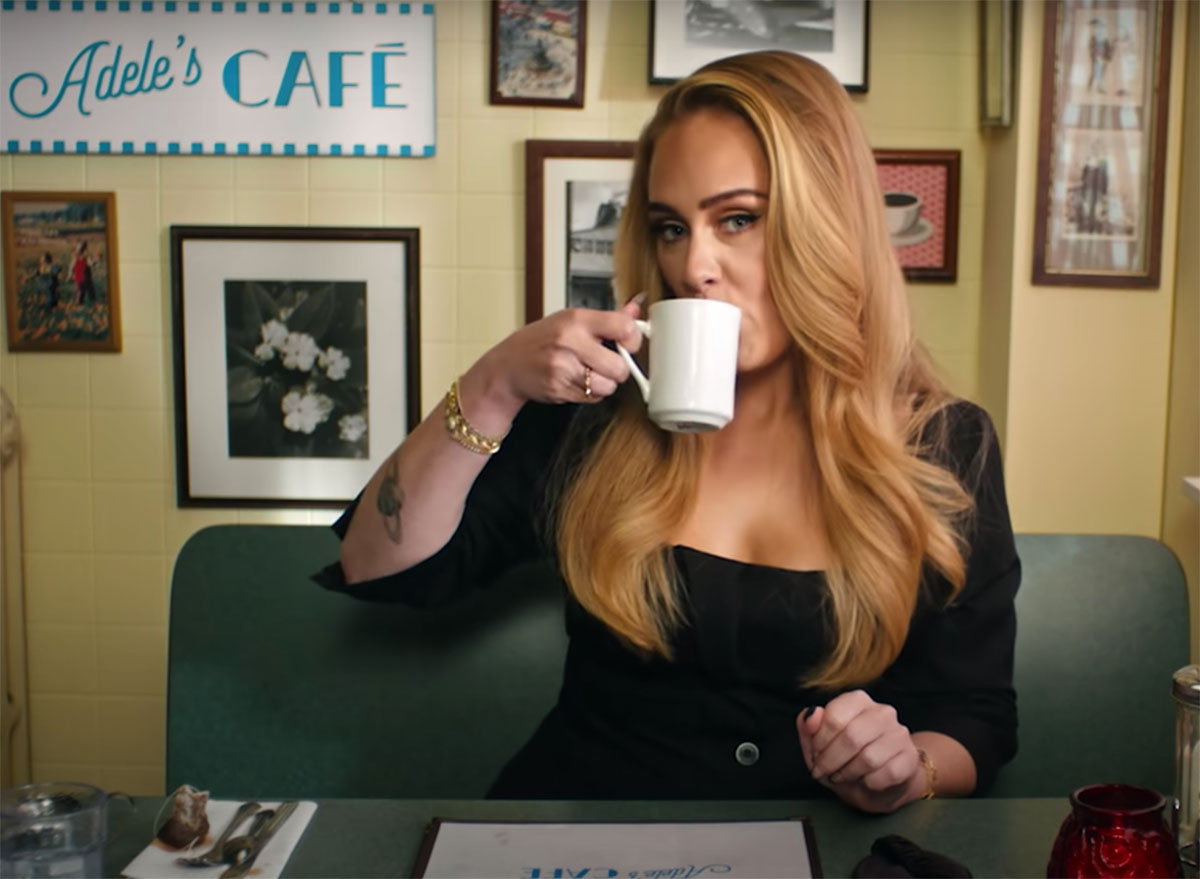 The singer added that she enjoys a treat of Mickey D's quite often. Of the Big Mac, nuggets, and fries, she said "That's my three-course. I eat it at least once a week."
Adele has previously credited her major weight loss to her intense exercise routine—she works out up to three times a day. But she doesn't restrict the foods she loves. "If anything, I eat more than I used to because I work out so hard," she said in her Vogue cover interview.
But there's another classic fast-food joint she loves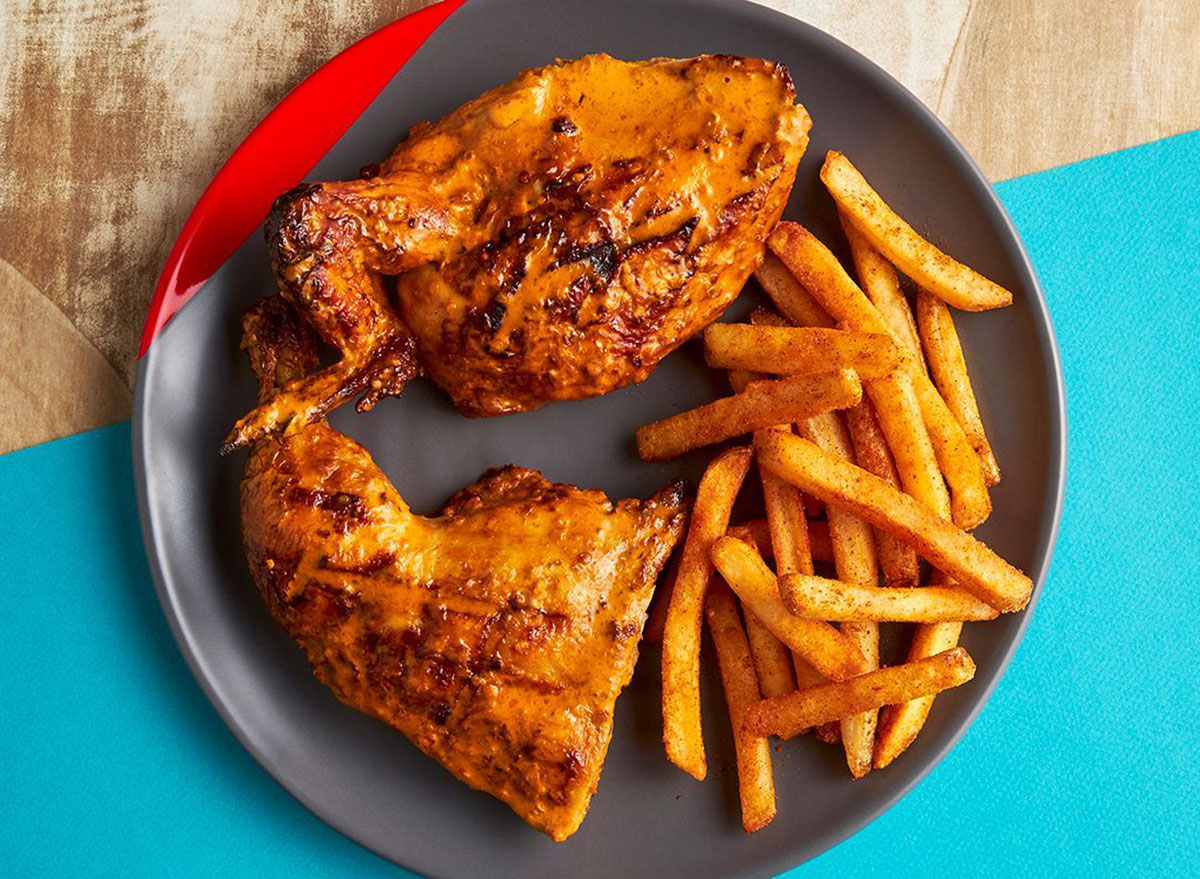 Another British fast-food classic that got a shoutout from Adele? Nando's, the chain that specializes in peri-peri chicken. "I get a quarter of chicken with some coleslaw, some rice, and some fries," she said. "And I get medium Peri heat, Peri sprinkles on my fries as well."6254a4d1642c605c54bf1cab17d50f1e
She learned to cook when takeout got to be too expensive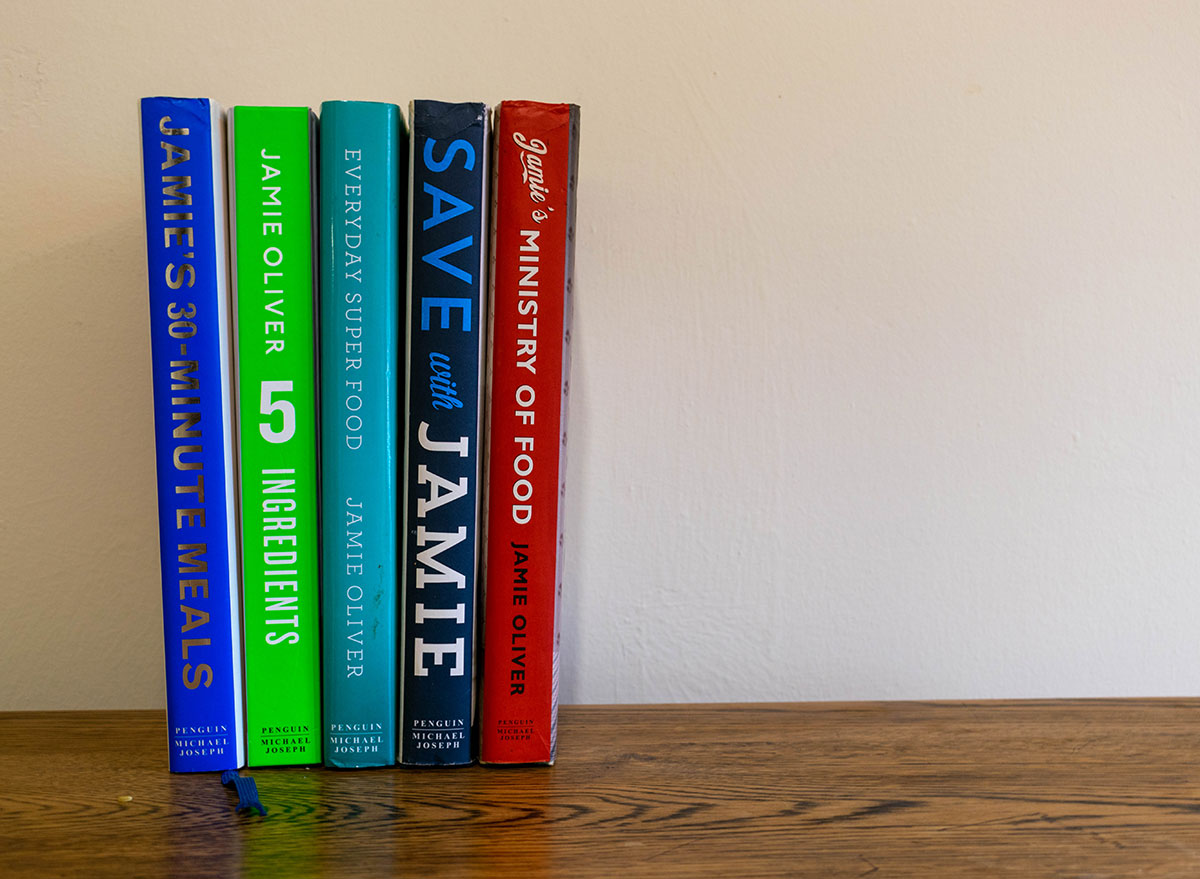 But if you think the singer's all about ordering takeout, you're wrong. According to her, she's a pretty great self-taught cook. She credits chef and fellow Brit Jamie Oliver for teaching her the cooking basics. "I learned to cook on my own, I was on my own maybe I was like, 18, maybe like two months and I was getting loads of takeaways and it was just costing too much money," she said. "So I think I read '30-Minute Meals' by good ol' Jamie Oliver. That's how I learned the basics of cooking."
Apparently, she makes a mean fish pie, a weekly Sunday roast that her son loves, and a spicy pasta that even Italians approve of.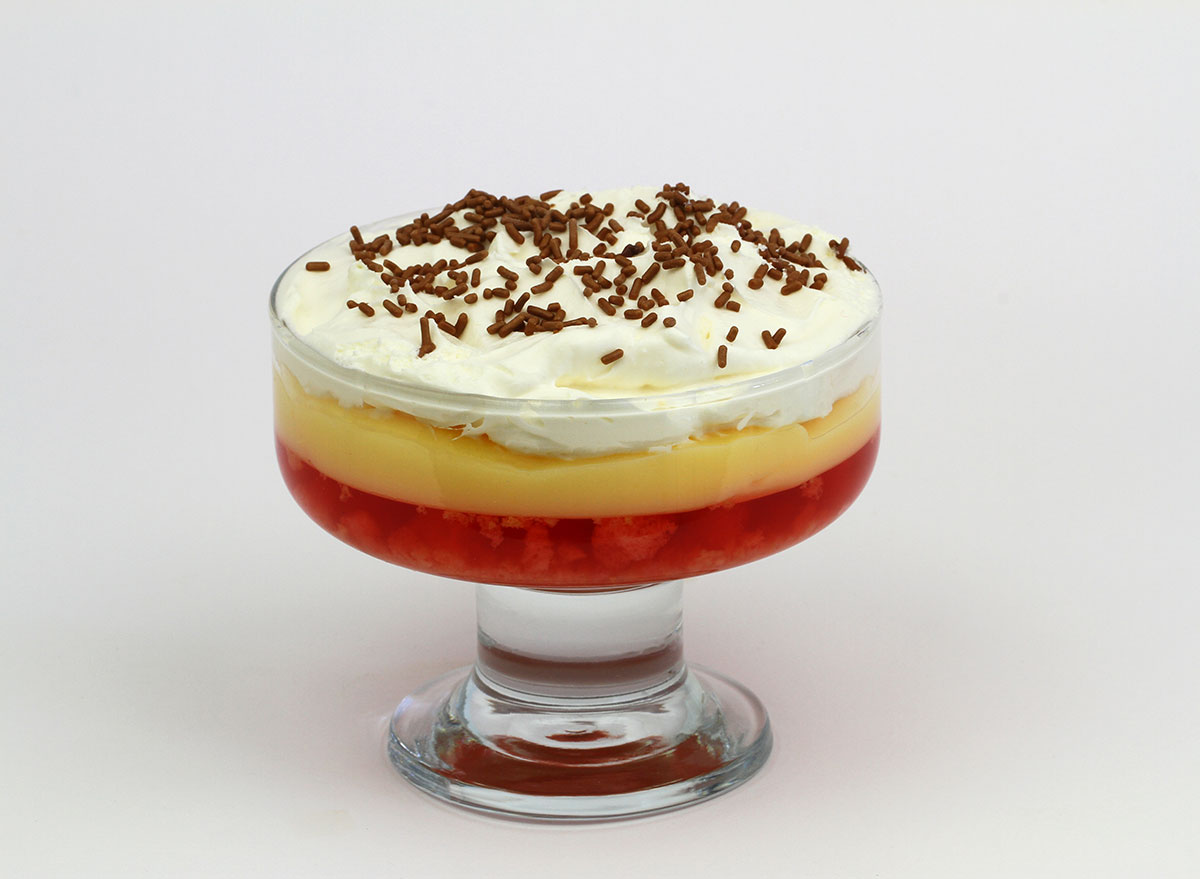 . . . and isn't afraid to say it. While trying a classic British trifle in her video, she said she doesn't actually ever put fruit on hers (just jelly, custard, and cream), and added that she could absolutely go for a Terry's Chocolate Orange.
For more, check out the 108 Most Popular Sodas Ranked By How Toxic They Are.
Mura Dominko
Mura is ETNT's Executive Editor, leading the coverage of America's favorite restaurant chains, grocery stores, and viral food moments.
Read more about Mura