"Do Not" Do This After Vaccination, Warns Expert Panel
All your questions, answered.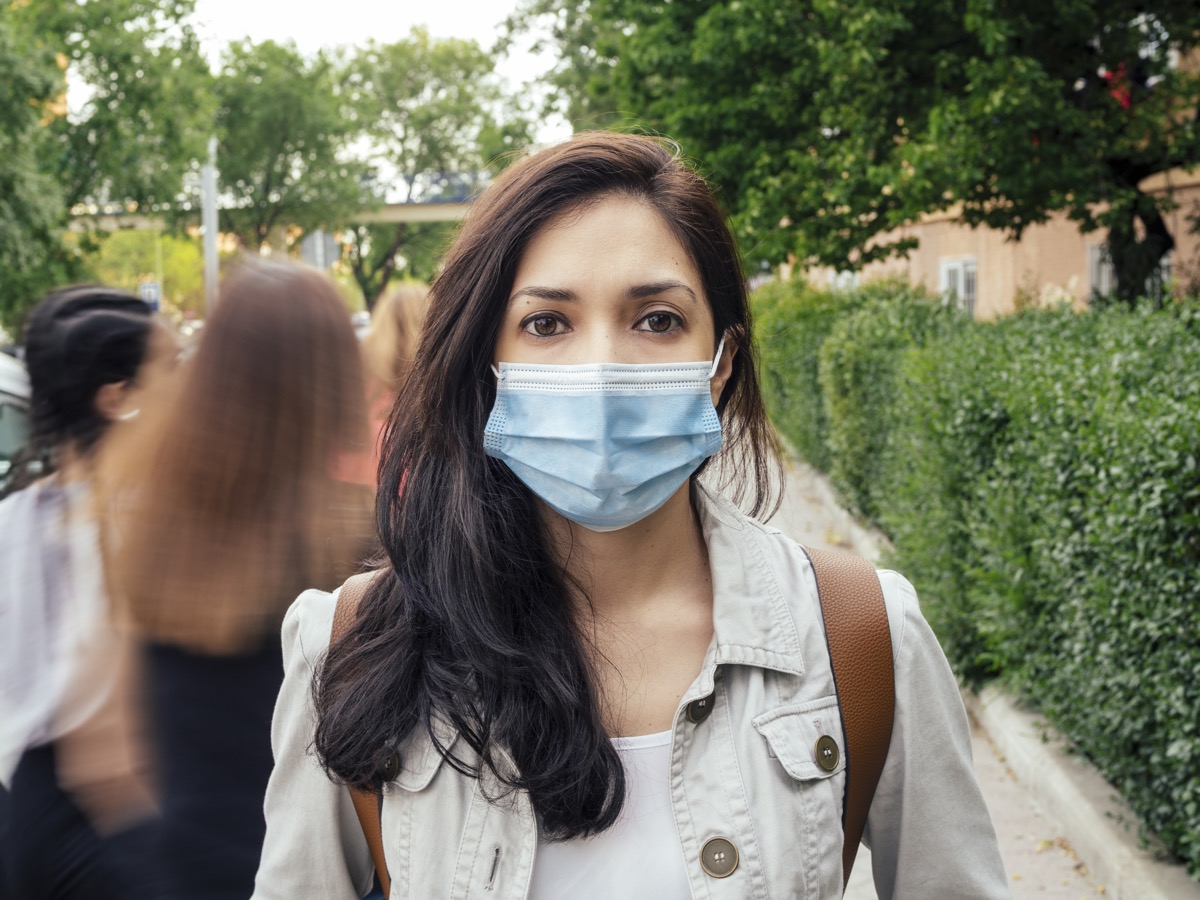 What can and can't you do after being vaccinated, according to experts? "The Pfizer, Moderna and J&J vaccines are effective against wild type coronavirus and some variants," says Darren P. Mareiniss, MD, FACEP, Assistant Professor of Emergency Medicine Sidney Kimmel Medical College – Thomas Jefferson University. "As a result, the CDC has changed its guidelines." 
When it comes to specifics, however, some might find the CDC's guidelines to be a little murky. Can you go out to dinner with friends? Can you have dinner at my parent's house? Can grandparents watch their grandchildren?
Eat This, Not That! Health asked three experts —Jaimie Meyer, MD, Yale Medicine infectious disease specialist and associate professor of medicine and epidemiology at Yale School of Medicine, Alyssa Billingsley, PharmD – Director, Strategic Program Development at GoodRx Research, and Dr. Mareiniss—to weigh in on what you can and cannot do after you are vaccinated. Read on to learn their responses—and to ensure your health and the health of others, don't miss these Signs Your Illness is Actually Coronavirus in Disguise. 
1
First of All, What Does 'Fully Vaccinated' Mean?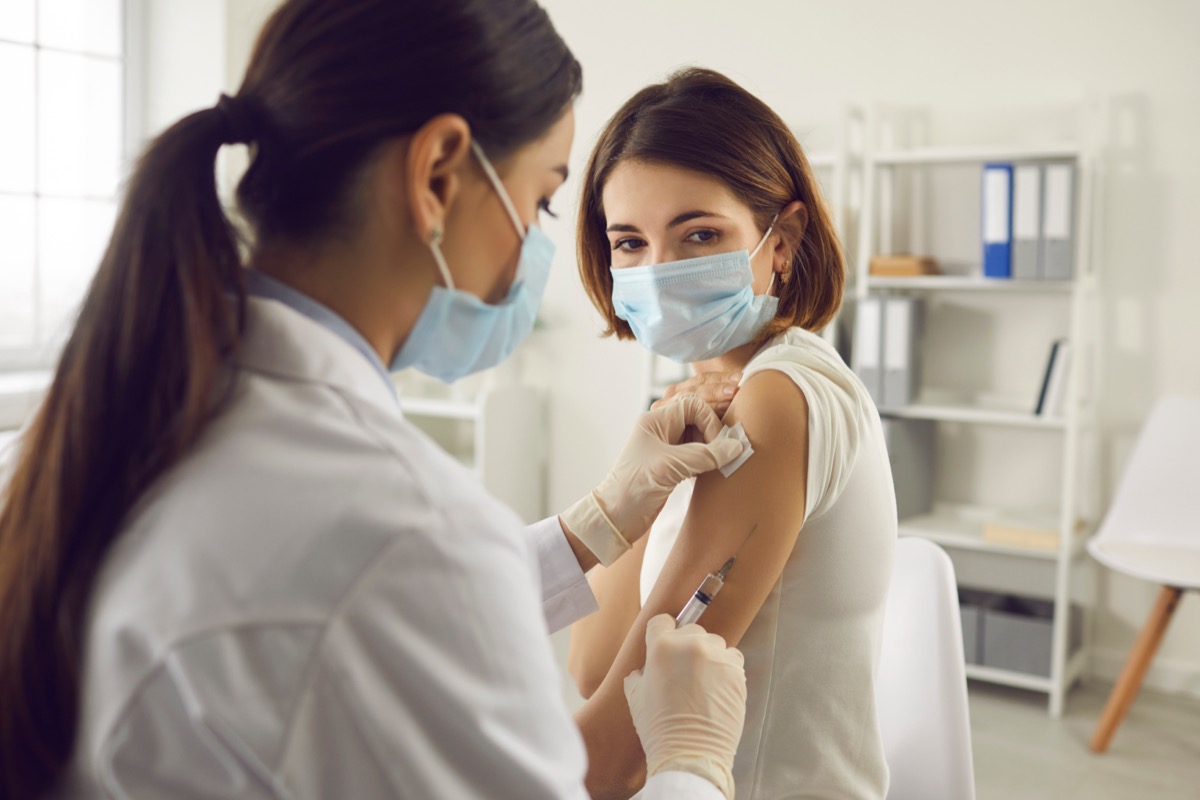 Dr. Meyer emphasizes the importance of understanding what "fully vaccinated" really means. "You are not fully immunized until you are at least 2-2.5 weeks out from complete vaccination- that means 2 to 2.5 weeks after your second Moderna or Pfizer shot, or 2 to 2.5 weeks after your only J&J shot," she explains. "This is important because you are not fully protected from COVID disease until you are fully immunized." OK, with that said, keep reading to see what you can do after that wait.
2
Can I Go Out to Dinner with Friends?
Dr. Mareiniss: "You may go out to dinner with friends who are either vaccinated or are low risk of complicated COVID. However, if anyone in your friend's household is unvaccinated and has a high risk condition—advanced age or comorbid condition putting them at risk of severe COVID— you cannot eat out with them. In addition, you cannot eat inside of a restaurant. You should be eating outdoors. Indoors, you would be mixing with multiple households of people who may not be vaccinated and may have at-risk individuals in their households."  
Dr. Meyer: "Are your friends also fully vaccinated? If so, definitely! Eat and enjoy! Toast to your immunity! Even after you're vaccinated, you can still potentially be infected with COVID (and without symptoms) and transmit the disease to others. So if your friends are not yet vaccinated but have any underlying conditions that could put them at risk of severe disease—being older, having compromised immune systems, diabetes, or chronic lung disease—it might be better to postpone that dinner date. If your friends are not yet vaccinated and have no underlying health conditions, feel free to enjoy your meal with them."
Dr. Billingsley: "Although you may be ready to get back to normal social activities, you should still take necessary precautions when out in public places like restaurants, especially if not all of your friends have been fully vaccinated. Risk of infection during public social activities is lower for fully vaccinated people, but these settings still present a higher risk of transmission. Early data shows that vaccines may help keep people from spreading the virus, but we are still learning more as the vaccine rollout unfolds. Eat outdoors, if possible, and be sure to maintain a physical distance of at least six feet from those outside of your household. You should also wear a well-fitted mask if away from your table, when a server approaches you, and anytime you're not eating or drinking."
3
Can I Have Dinner at My Parent's House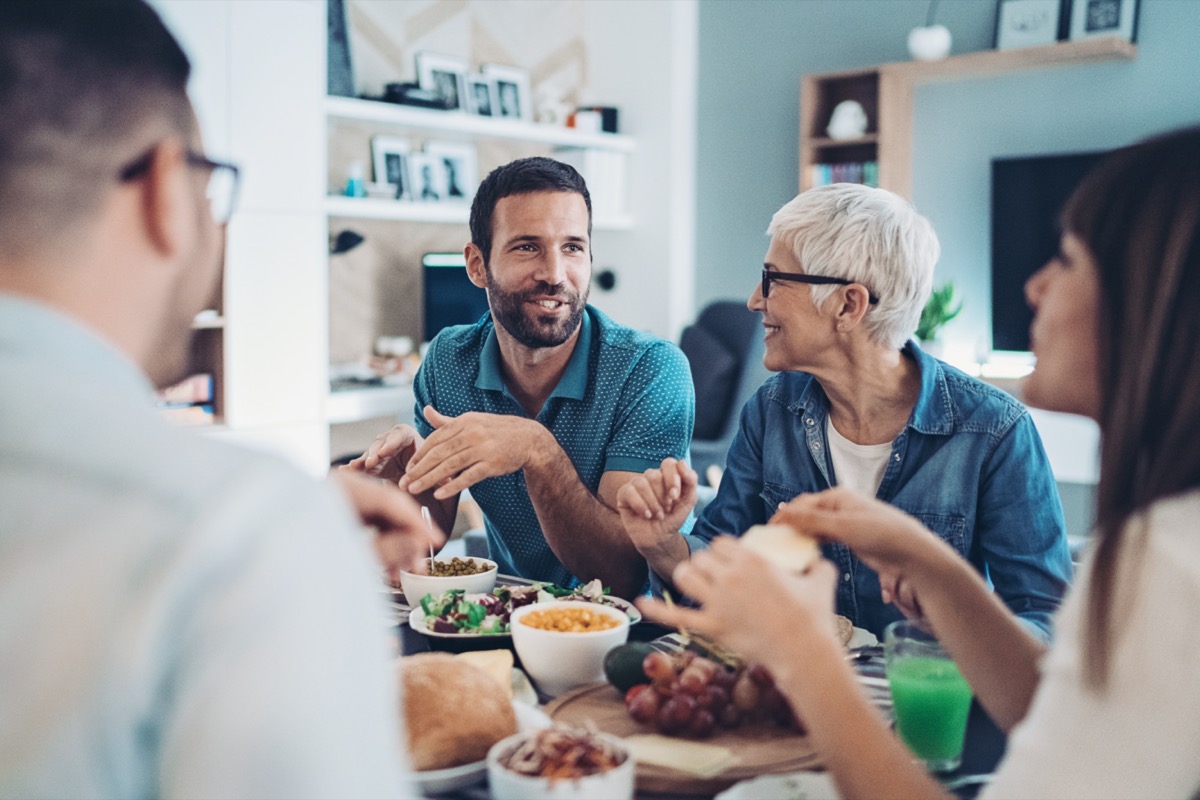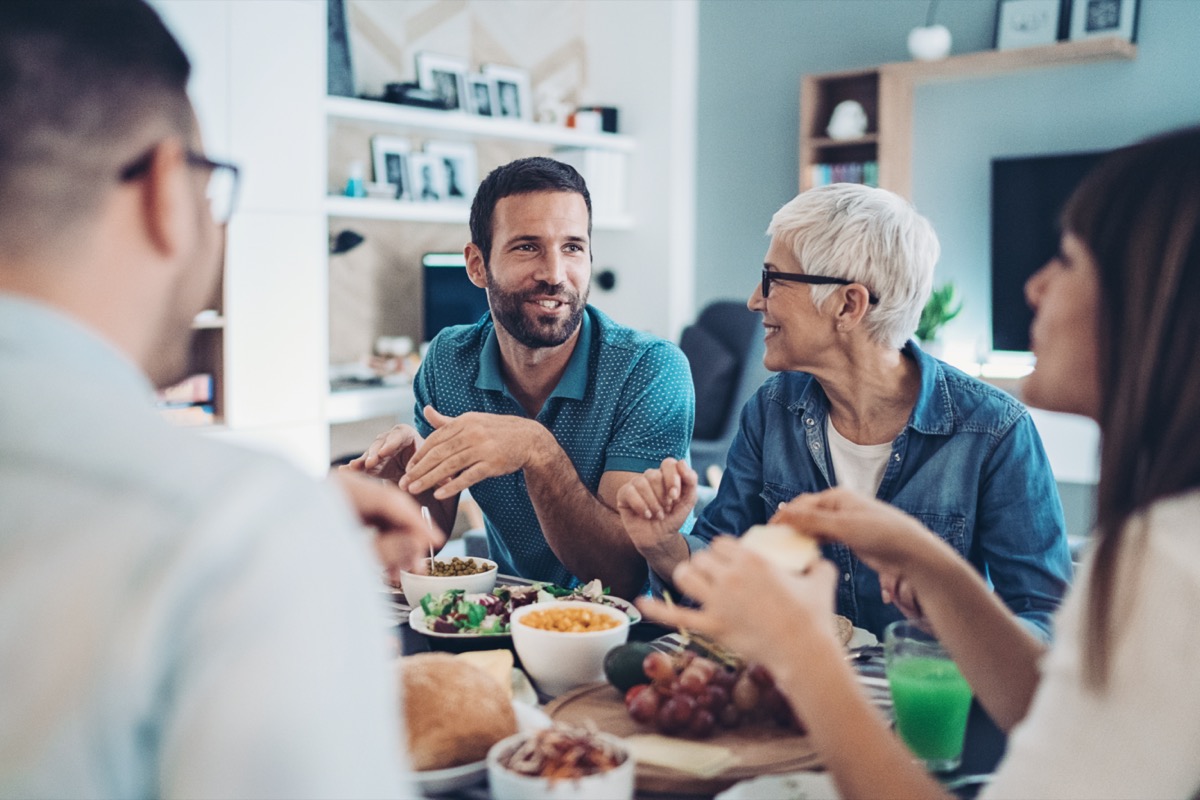 Dr. Mareiniss: "If both your parents are at low risk of severe COVID (below 65 and no comorbid conditions by the CDC list) or fully vaccinated, then you can go over their house for dinner. You can eat indoors without a mask provided everyone in the household is vaccinated or does not have any high risk conditions for severe COVID."
Dr. Meyer: "Are your parents also fully vaccinated? If so, go for it! Enjoy some family time- you're sure to have some catching up to do. If they are not fully vaccinated but are at risk of severe disease, you should probably hold off on that visit a little longer or layer on other strategies to prevent spreading COVID- like wearing masks, eating outdoors, and maintaining social distancing."
Dr. Billingsley: "If both you and your parents have been vaccinated, you can visit with them indoors without wearing masks or social distancing. And even if your parents haven't yet been vaccinated, the CDC advises that those who are vaccinated can gather indoors with unvaccinated people from one other household without masks, unless anyone in the household has an increased risk for severe illness from COVID-19. Visiting your parents for dinner falls within these parameters—just ensure that you're only seeing a single household and your parents are not considered high risk." 
4
Can Grandparents Watch Their Grandchildren?
Dr. Mareiniss: "If your grandparents are fully vaccinated and nobody in either household is unvaccinated with a high risk condition, your grandparents can watch your children."
Dr. Meyer: "Are your grandparents also fully vaccinated? If so, definitely! Lots of hugs are in order. If they are not fully vaccinated but are at risk of severe disease, consider holding off. While children are not the "vectors" of disease we had once imagined, they can certainly still be infected and without symptoms but transmit to your grandparents."
Dr. Billingsley: "Generally speaking, if your grandparents have been fully vaccinated, it should be safe for them to visit with your family. Unvaccinated people from a single household that does not have individuals at risk of severe COVID-19 can visit with fully vaccinated people indoors without wearing masks, with a low risk of COVID-19 transmission. Given this guidance, fully vaccinated grandparents can visit indoors with their unvaccinated grandchildren, but only if family in the unvaccinated household aren't at risk for severe COVID-19."
5
Can I Go to the Movies? How About a Bar?
Dr. Mareiniss: "No. Mixing with various households unmasked is still a bad idea.  Even vaccinated, you could spread covid potentially or be susceptible to infection." 
Dr. Meyer: "Movie theatres and bars are some of the highest risk spaces for COVID transmission because people are indoors, often seated close together, and unmasked. Despite these risks, movie theatres and bars are opening across the country so you potentially can go to the movies or a bar but you may not want to just yet. The risk is that you could still become infected and, while you will be really well protected against severe disease including prolonged hospitalization and death, you can have mild to moderate disease and transmit the disease to others. Consider how much disease transmission is ongoing in your community and carefully weigh the potential risks and benefits before you let loose. People who are vaccinated should still mask up in public spaces."
Dr. Billingsley: "When you're out and about in public areas like bars or movie theaters, be aware that you'll still need to take precautions. Although your risk of infection is lower if you're fully vaccinated, there is still a transmission risk. This means that you should be wearing a mask, avoiding crowds, and washing your hands just as if you haven't been vaccinated."
6
Can I Host a Dinner Party?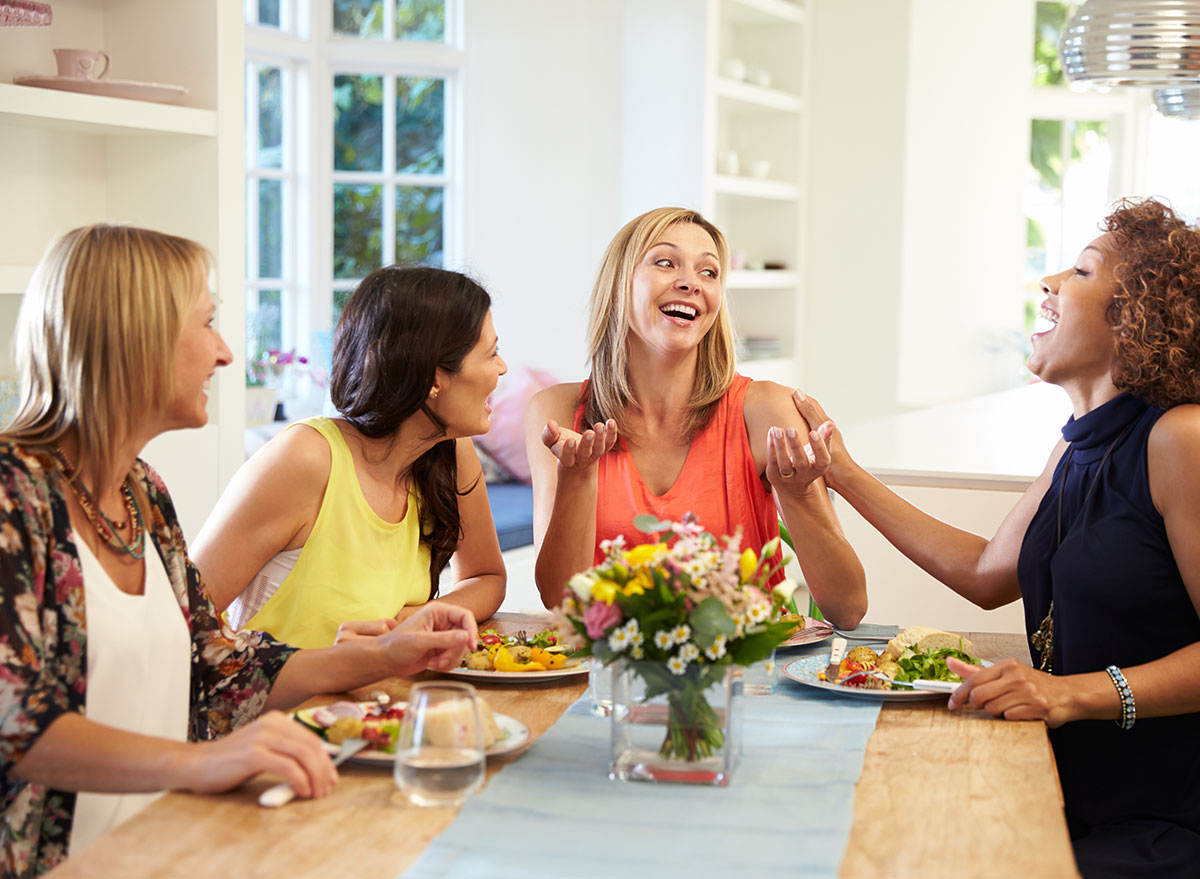 Dr. Mareiniss: "You can host the party if everyone in the household is either vaccinated or not vaccinated with a low risk of severe COVID. CDC does not allow for more than two households to meet. If it is indoors, the dinner party must be limited to two households. More than this requires masks and social distancing." 
Dr. Meyer: "Are your guests all fully vaccinated? If so, enjoy!! If not, consider postponing or doing other things to reduce the risk of disease while you break bread. For example, have only members of one other household over at a time. Have an outdoor event. Encourage masking and distancing. Again, the risk isn't really to you but to the people around you."
Dr. Billingsley: "The safety of dinner parties varies on who's in attendance—if everyone in attendance is vaccinated, then it's likely low risk. And if your dinner party includes unvaccinated people from a single household who aren't at risk for severe COVID-19, that's likely lower risk as well. But if there are multiple households attending or if any guests are at risk for severe COVID-19, you'll want to take the event outdoors and follow public health measures, like wearing masks and social distancing."
7
Can We Have an Easter Egg Hunt?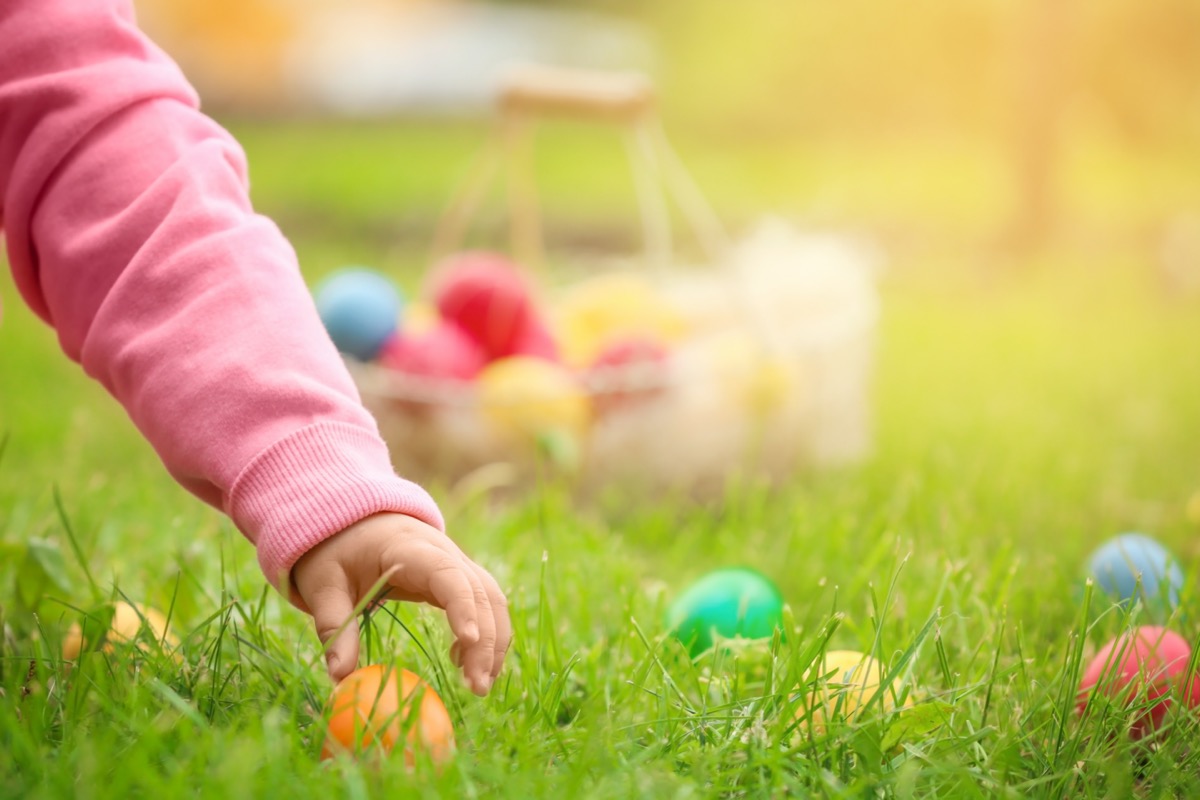 Dr. Mareiniss: "Yes. You can have an Easter Egg hunt. If more than two households are present, it should be outside with social distancing and masks." 
Dr. Meyer: "An outdoor event with distancing and masking? Yes please! And no need to bleach every little plastic egg—just have the kiddos practice good hand hygiene with soap and water or alcohol-based hand sanitizer after the event."
Dr. Billingsley: "Current CDC guidelines for public social activities still apply for festivities like an Easter Egg hunt. If attending an Easter Egg hunt in a public setting, you should continue to take precautions like wearing a well-fitted mask, social distancing, and avoiding crowds. Luckily, many Easter Egg hunts tend to take place outdoors, which can help lower the risk of the event."
8
How About Passover Seder?
Dr. Meyer: "I miss my Aunt Jane's matzo ball soup too….but our family Seder will sadly still go virtual this year. If not everyone is yet vaccinated and/or people around your table are at high risk for severe disease, it's probably not worth the risk. There are the same issues at play as for the dinner party- perhaps even more because Seders tend to be long!" 
9
Can My Children Have Playdates?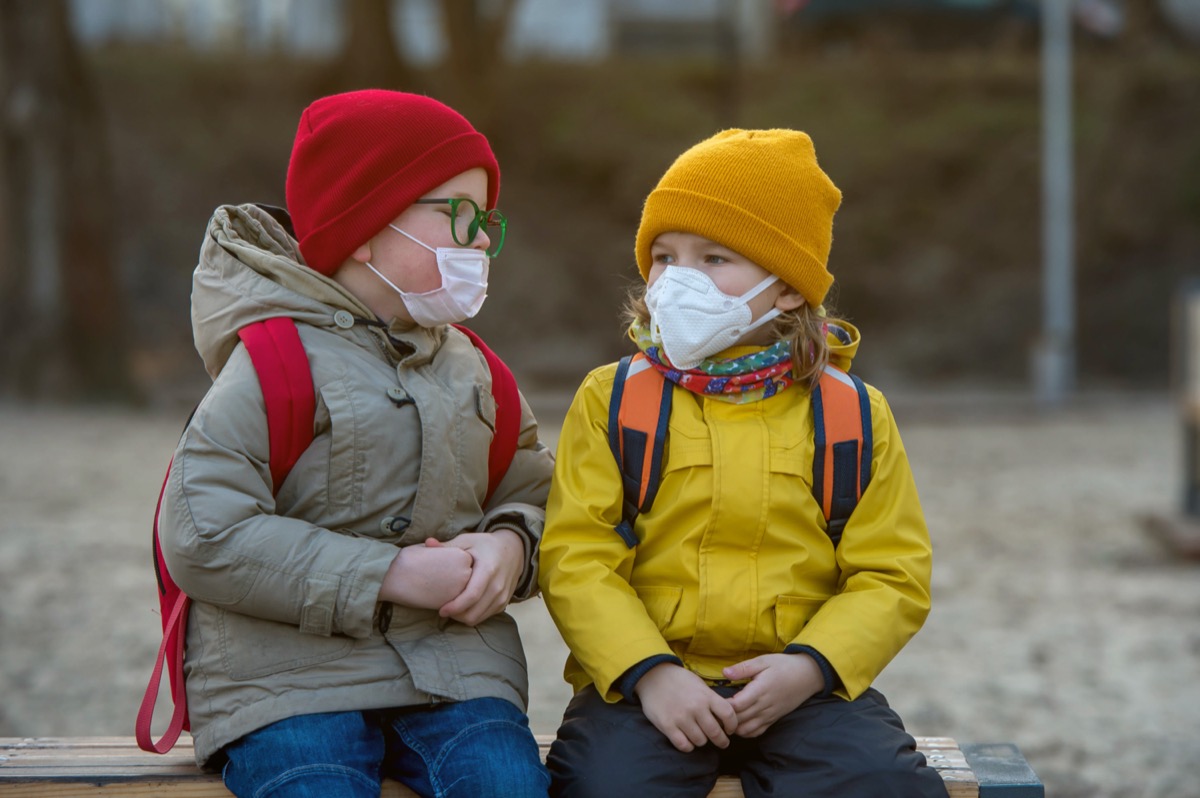 Dr. Mareiniss: "You can have playdates outside with masks and distancing. If you want to have it indoors without masks, it should be between two households that are either vaccinated fully or vaccinated in combination with low risk of severe COVID."
Dr. Meyer: "As much as possible—and without ruining your kids' social lives—try to keep the rules consistent with what the kids are doing in school. That means masking, distancing, and good hygiene around friends…and encouraging outdoor play! We may be able to relax these rules further as we achieve herd immunity—with closer to 80% of the adult population being vaccinated. It will likely be months before clinical trials in children under 12 are complete and kids are eligible for the vaccine themselves."
Dr. Billingsley: "Kids will still need to take necessary COVID-19 precautions, especially because children under the age of 16 are still not authorized to get vaccinated in the United States. Taking preventative measures will be key in keeping your children safe, but also curbing the spread of the virus. Until your kids are vaccinated, you should lean on the safe side and avoid having anyone over who isn't vaccinated without a mask. Even children can still transmit the virus to each other. If organizing a playdate, try to keep the interaction strictly outside, or ensure all parties wear masks and social distance if indoors."
10
Can I Go On Vacation on an Airplane and Stay at a Hotel?
Dr. Mareiniss: "Nope."
Dr. Meyer: "Yes, take your fully immunized self on vacation, you deserve it! Travel restrictions in many places are relaxing. Just be aware if you are going somewhere where levels of community transmission are high, levels of vaccination are low, and other precautions (masking!) are not in place, you will want to take steps to protect others on your return. That means quarantining and testing on return, even if not required by your state."
Dr. Billingsley: "Getting vaccinated makes travel much safer, but the risks are not gone. The CDC still recommends delaying travel to many destinations. Remember that no vaccine is 100% effective—your chance of being exposed to COVID-19 when traveling is still high, and we're still learning about just how well COVID-19 vaccines keep people from spreading the disease. Also, new variants of the coronavirus are emerging in a number of places around the world. These new variants are slightly different from the one used as the reference for the vaccines. People passing through busy travel centers with other travelers risk being exposed to these new variants. If you don't need to travel just yet, the safest course is probably to wait just a little bit longer. If you've had the vaccine and you need to travel, take comfort in knowing the shot has given you a good level of protection. Make sure that you take necessary precautions when traveling and at crowded places such as airports—wear a well-fitted mask, wash your hands often, and maintain physical distance of at least six feet from others."
11
How About a Road Trip and Stay at a Rental?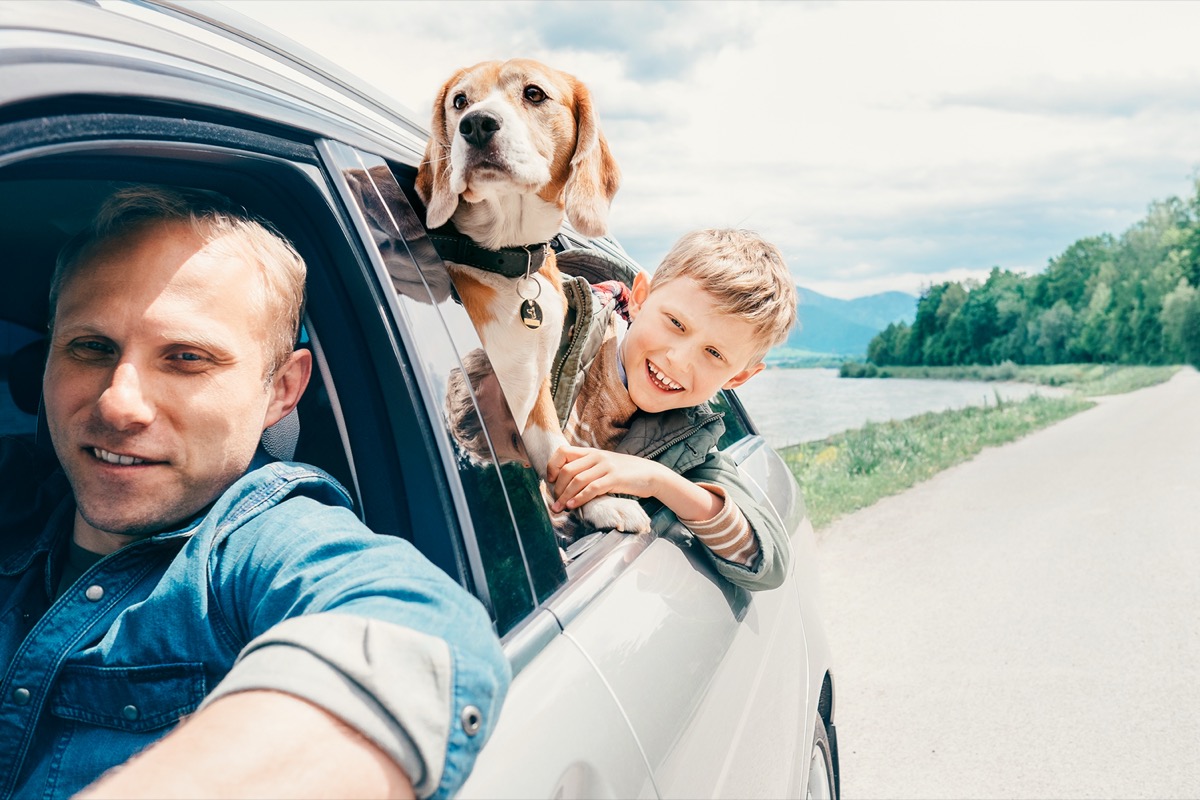 Dr. Mareiniss: "Sure."6254a4d1642c605c54bf1cab17d50f1e
Dr. Meyer: "Sounds wonderful! Travel in a private vehicle is one of the safest ways to go in terms of low risk of COVID exposure. Staying in a rental is also great because it means you may be able to have some distance from others. We also understand more and more that contaminated surfaces are not a major factor in terms of risk. Just consider how to keep others safe on your return home as above."
Dr. Billingsley: "In general, traveling by car is a safer option than air travel, given there's less exposure involved at crowded public places like the airport. But making stops along the way for gas, food, or bathroom breaks can still pose exposure risk. Because of this, you'll want to take precautions and wear a mask and wash your hands at pit stops. If staying overnight in an Airbnb or hotel, make sure to limit time spent in common areas with workers or other guests who may be unvaccinated."
12
Can I Attend a Family Reunion?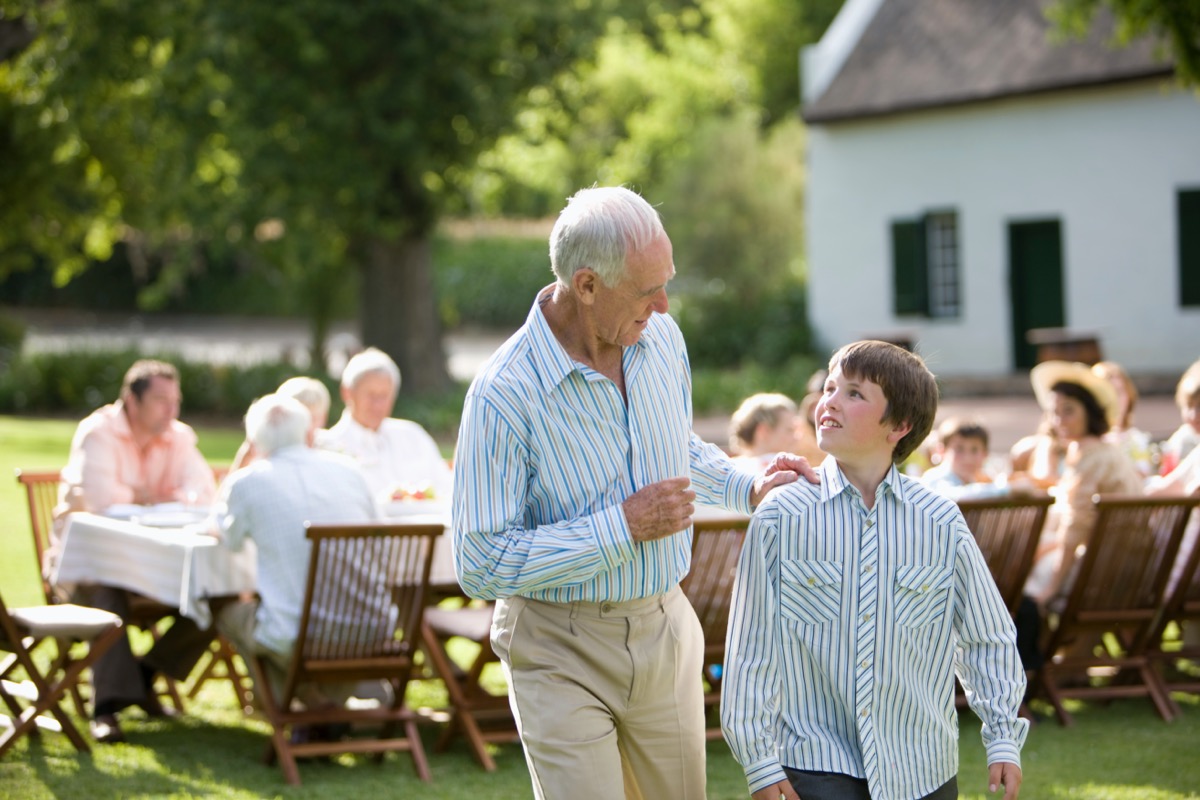 Dr. Mareiniss: "If more than two households, you need to continue to mask and distance and have it outside." 
Dr. Meyer: "I would still advise against it this year. Family reunions tend to mean lots of different households gathering together from multiple different places, spending lots of time close together, eating and drinking—so no masks. Once you're vaccinated, there is less risk to you of becoming infected and having severe disease, but you can still become infected and potentially transmit the disease to others."
Dr. Billingsley: "The CDC still advises everyone to avoid large events and gatherings when possible, especially those involving unvaccinated people from multiple households. In the case of a family reunion, it's likely that not everyone in your extended family is fully vaccinated yet. But if you do choose to gather, make sure that it's outdoors and that everyone is wearing masks and social distancing."
13
Remind Me Again of Who I Can See Indoors?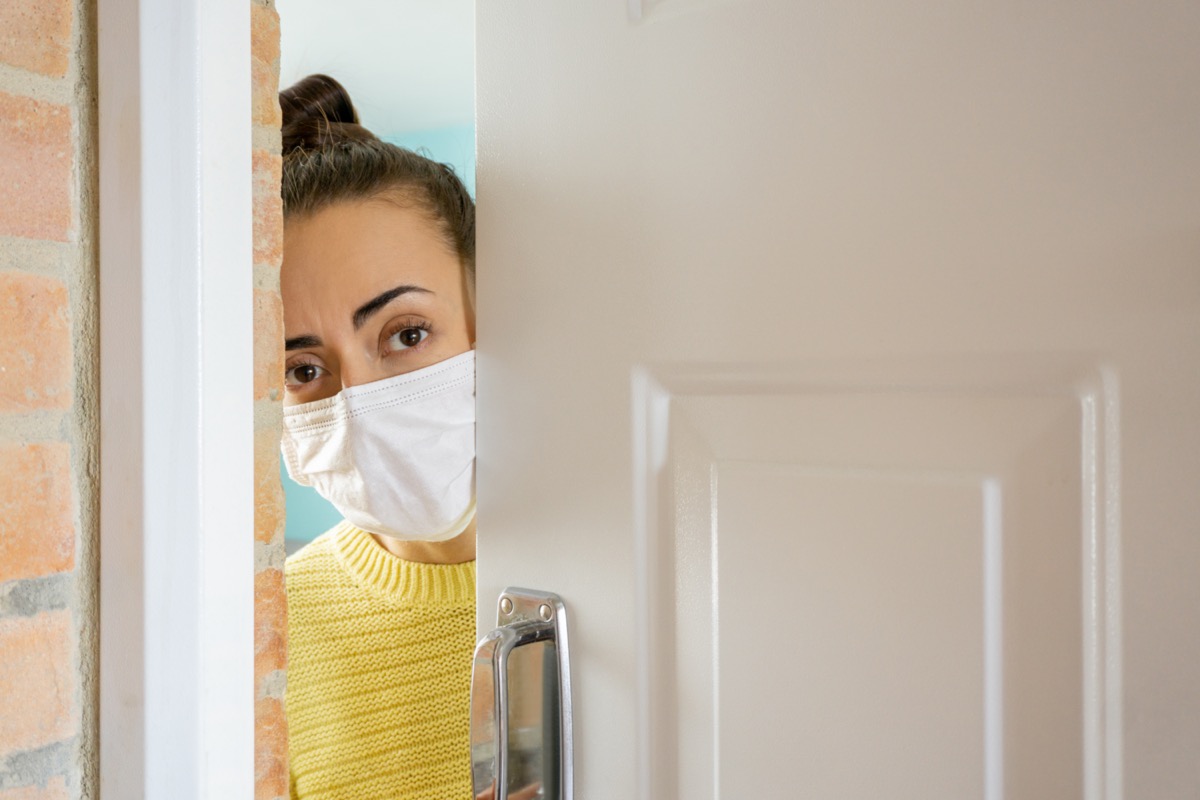 Dr. Mareiniss points out that they allow vaccinated individuals to meet indoors without masks. But the vaccinated people must only be from two households. "Beyond this, vaccinated people can also meet with people indoors and without a mask from another household who are not vaccinated as long as they are low risk. That is, nobody within the unvaccinated household may have a high risk condition or be 65 or older," he says.
RELATED: The Easiest Way to Avoid a Heart Attack, Say Doctors
14
How to Protect Yourself After You Are Vaccinated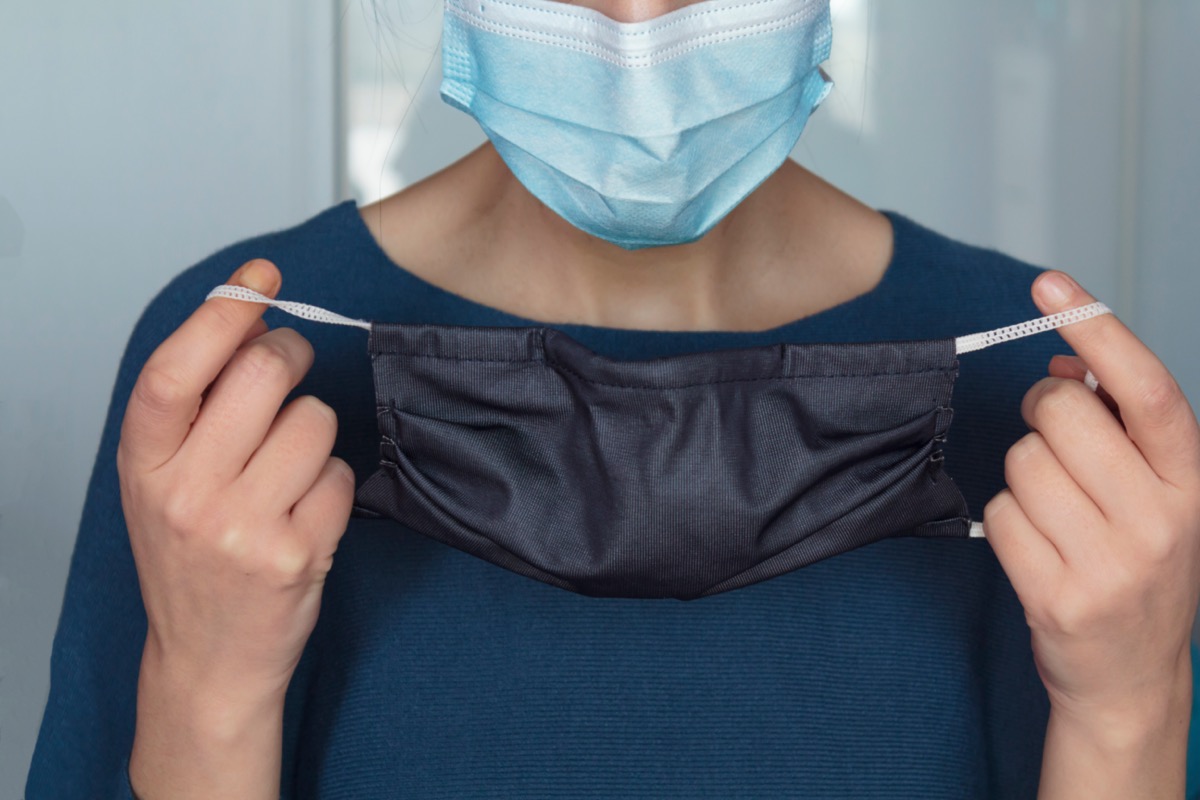 Dr. Mareiniss points out that while the vaccines are effective, it is still unclear how effective they will be against the emerging variants. "For this reason, we must continue to mask and be cautious even after vaccination until we know more," he points out. So follow Dr. Anthony Fauci's fundamentals and help end this pandemic, no matter where you live—wear a face mask that fits snugly and is double layered, don't travel, social distance, avoid large crowds, don't go indoors with people you're not sheltering with (especially in bars), practice good hand hygiene, get vaccinated when it becomes available to you, and to protect your life and the lives of others, don't visit any of these 35 Places You're Most Likely to Catch COVID.
Leah Groth
Leah Groth has decades of experience covering all things health, wellness and fitness related.
Read more about Leah