#1 Thing Biden Got Wrong About COVID Last Night
He said you won't get COVID if you're vaccinated. Not true.
Last night at a CNN Town Hall, President Joe Biden tackled a number of subjects, the COVID-19 pandemic first among them. With 100 million Americans still left unvaccinated, and a Delta variant proving "more transmissible," cases, deaths and hospitalizations are rising at an alarming rate, especially in areas of low vaccination. Biden seemed to answer questions to the best of his ability—projecting that the COVID vaccines would receive full approval by October latest, and that kids under 12 would have a vaccine available to them soon—but he flubbed one big one that could cost you your life. Read on for the #1 thing Biden got wrong about COVID last night. And to ensure your health and the health of others, don't miss these Sure Signs You Have "Long" COVID and May Not Even Know It.
1
The #1 Thing Biden Got Wrong About COVID Last Night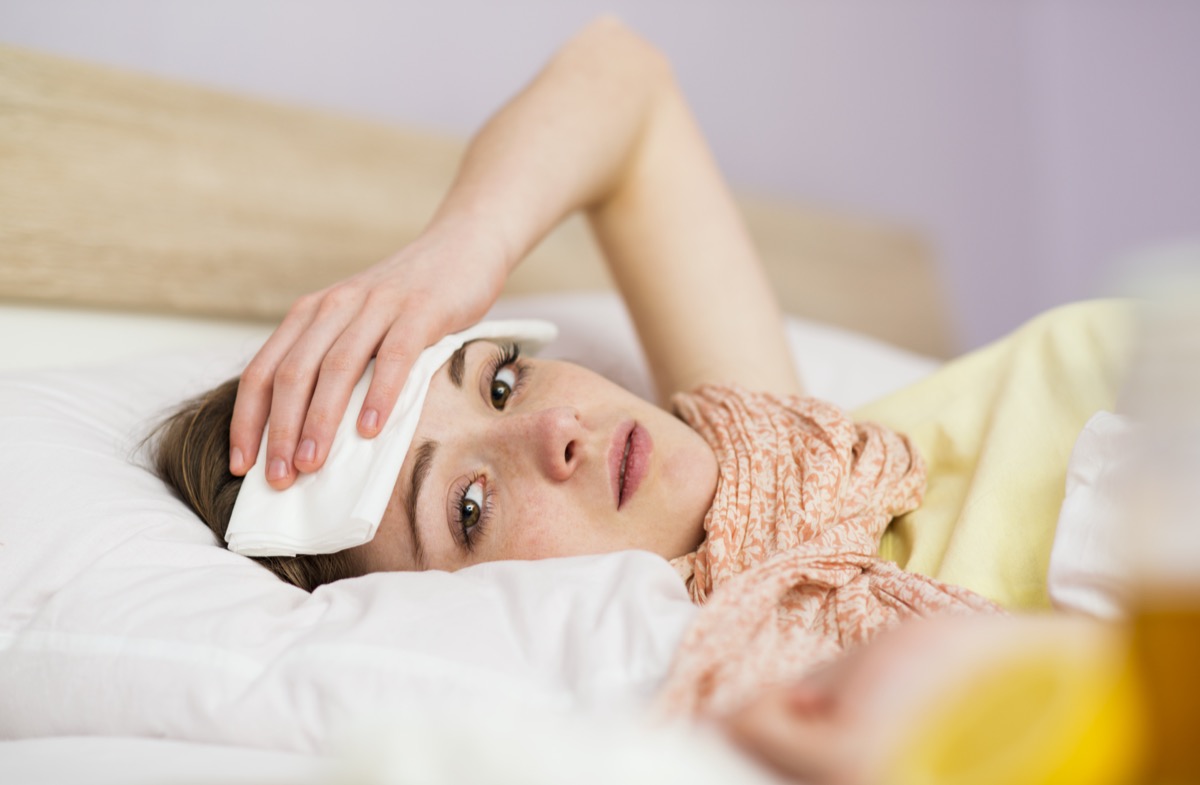 President Biden said: "One last thing that's really important is we're not in a position where we think that any virus, including the Delta virus, which is much more transmissible and more deadly in terms of non unvaccinated people…the various shots that people are getting now cover that there there's you're okay. You're not gonna, you're not gonna get COVID if you have these vaccinations."
That's not correct. Dr. Anthony Fauci, the chief medical advisor to the President and the director of the National Institute of Allergy and Infectious Diseases, has spoken many times about "breakthrough infections," including just hours before Biden spoke. "We are concerned that we are seeing more so-called breakthrough infections," Fauci said on CNBC's Closing Bell. "That's something we obviously don't want to see, dealing with a highly transmissible virus."
"I was actually disappointed by president Biden's speech tonight, or his answers tonight, because I actually thought that he was answering questions as if it were a month ago," said Dr. Leana Wen, emergency physician, former Baltimore health commissioner, CNN medical analyst, and Washington Post contributing columnist, on CNN after the Town Hall. "He's not really meeting the realities, what's happening on the ground." Keep reading to see what she says we know and don't about keeping you safe.
RELATED: Dr. Fauci Just Issued This Chilling Warning
2
Virus Expert Said We Don't Know These Specific Things Yet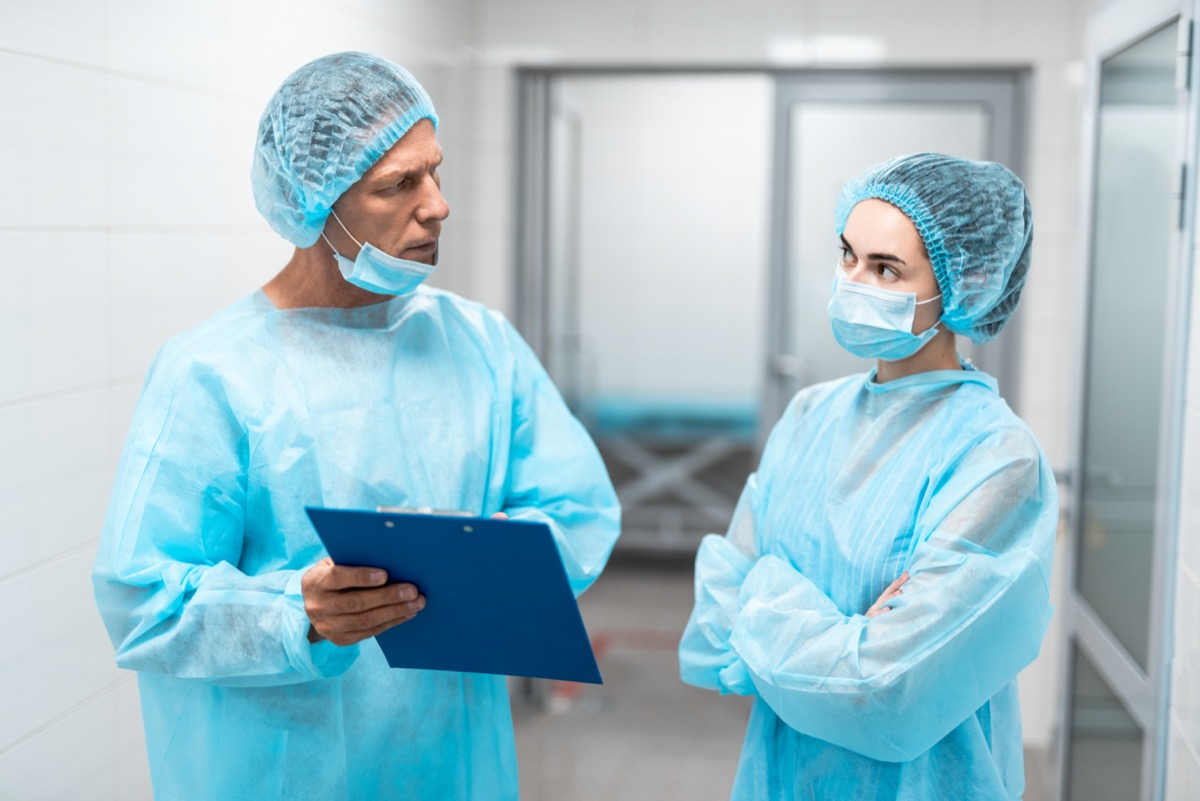 "We have tripled the number of infections that us, versus a month ago, we have an escalation in cases all over the country because of the Delta variant," said Wen. "And we actually don't know the answers to a lot of questions. He was talking about how, if you get the vaccine, you're well protected from having severe disease. That's true, but we actually don't know how well you're protected from mild illness and whether with the Delta variant, if you're vaccinated, could you still be contagious to other people? We don't have the answer to that. I actually thought it was irresponsible." Read on for Fauci's take.
3
Dr. Fauci Commented on Whether or Not You Can Spread COVID After Vaccination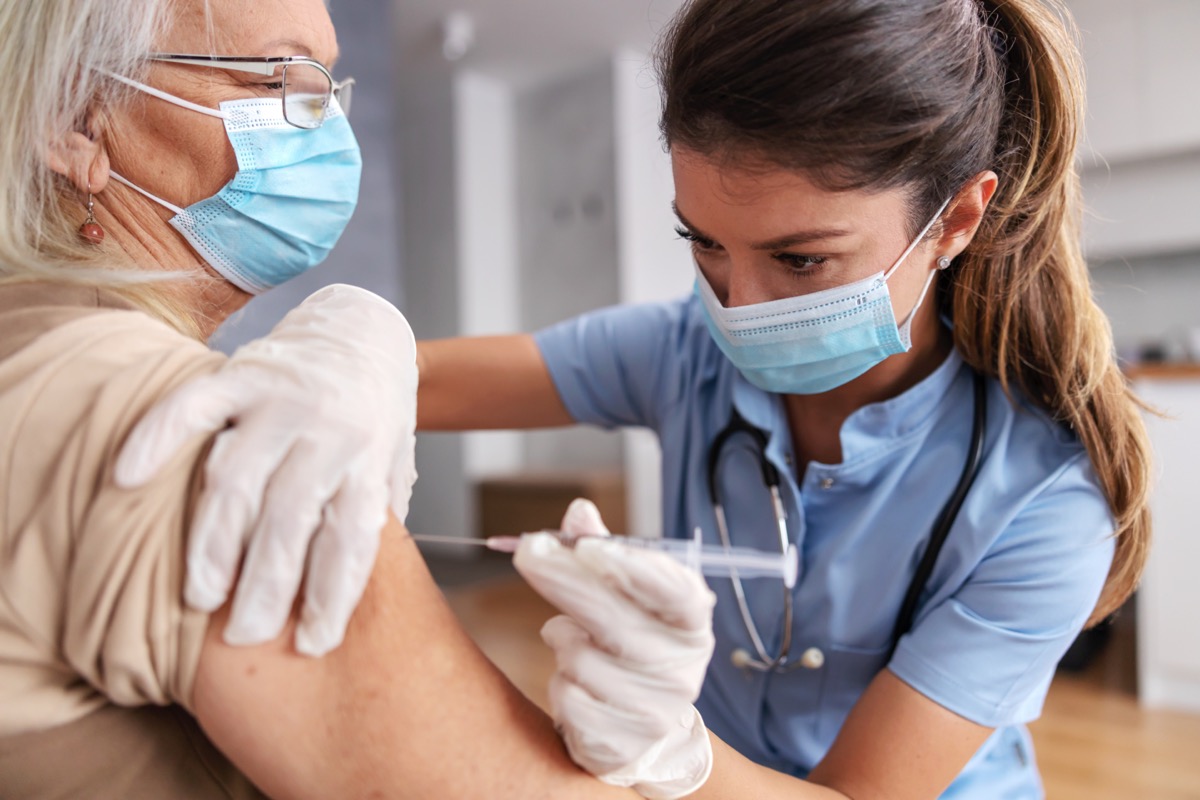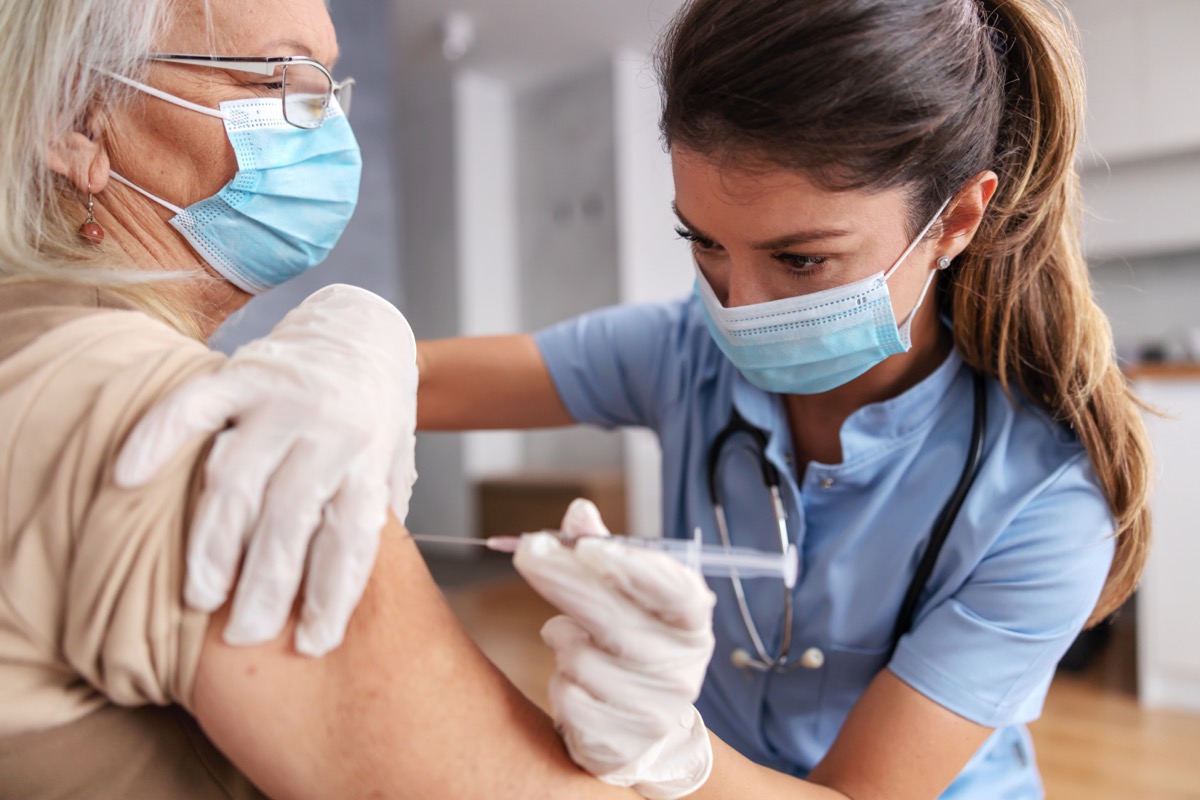 Fauci was, in fact, asked if you could transmit the virus if you get it after vaccination. After all, kids under 12 are unvaccinated; are they at even more risk now? He didn't know exactly. "That's a question that is very appropriate and keeps getting asked over and over again," said Fauci. "The broad overall CDC recommendation is that if you are vaccinated, you are protected and you don't need to wear a mask indoors or outdoors, but many local authorities—and I think the prototype example of that is Los Angeles county, which because of the high level of transmission and infection there, they are saying that if you are holding vaccinated, even if you're vaccinated, it's suggested that you wear a mask when you are indoors in a situation where you have a level of dynamics of virus in the community that's high. So I'm not sure exactly where you are or what their dynamics are in the region that you want, but you might want to consider if you want to go the extra mile of safety, even though you're vaccinated, when you're indoors, particularly in crowded places, you might want to consider wearing a mask." Click next to see what we DO know.

4
"Here's What We Do Know"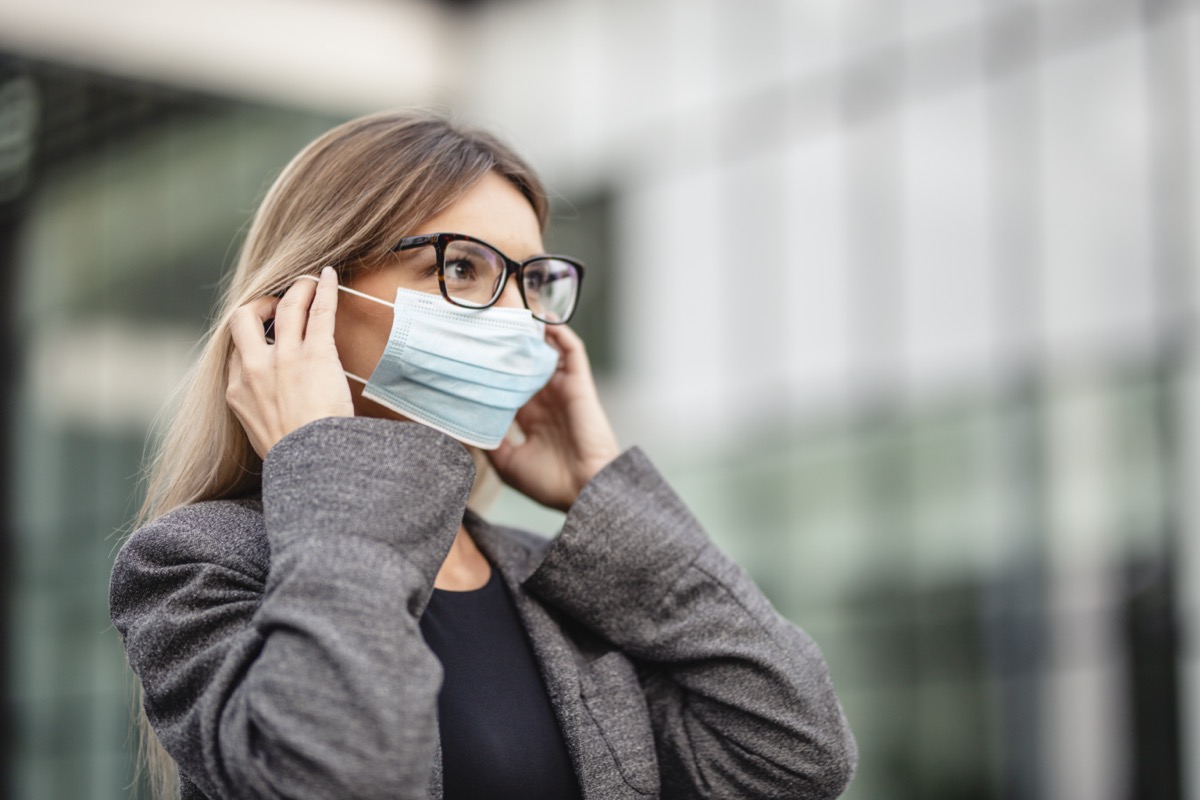 "Here's what we do know," said Wen on CNN. "We know that the vaccine reduces your likelihood of carrying the virus and the amount of virus that you would carry. But with the Delta variant, a person infected with a Delta variant carries a thousand times the amount of virus compared to previous variants. And so that's the problem we don't actually know about this transmission question. And I think that president Biden actually lead people astray when he said, if you're vaccinated, you can take off your mask. We don't know that. I think he let go of a really important opportunity tonight. I think he could have said to the audience, you all are protected because everybody here is vaccinated. You're safe. If you're vaccinated and everybody around you is vaccinated. But if you are vaccinated and are around people who are unvaccinated, you should be keeping a mask on getting the vaccine can save your life."
"This virus is clearly different from the viruses and the variants that we've had experience with before," said Fauci. "It has an extraordinary capability of transmitting from person to person. Fortunately, if you look at these so-called breakthrough infections, which by definition means infection in someone who has been fully vaccinated, that usually the overwhelmingly vast majority of these infections are either asymptomatic or mildly symptomatic, which is compatible with the fact that it looks very much like the vaccines do continue to protect quite well against hospitalization and death, even against the Delta area." 
RELATED: 5 Ways to Prevent Dementia, Says Dr. Sanjay Gupta
5
How to Stay Safe Out There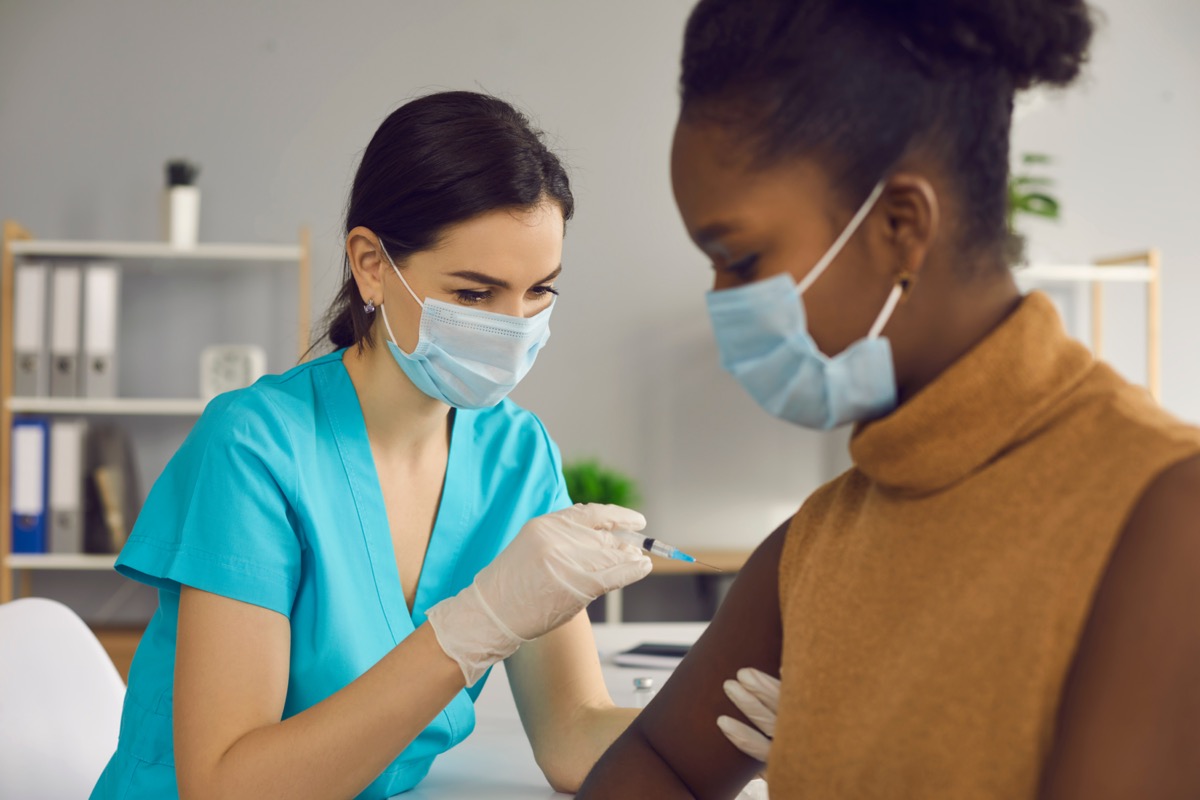 Follow Fauci's fundamentals and help end this pandemic, no matter where you live—get vaccinated ASAP; if you live in an area with low vaccination rates, wear a face mask that fits snugly and is double layered, don't travel, social distance, avoid large crowds, don't go indoors with people you're not sheltering with (especially in bars), practice good hand hygiene, and to protect your life and the lives of others, don't visit any of these 35 Places You're Most Likely to Catch COVID.
Alek Korab is a Co-Founder and Managing Editor of the ETNT Health channel on
Eat This, Not That!
Read more