Blood Sugar Secrets That Really Work, Say Physicians
Bring down blood sugar fast with these science-backed tips.
High blood sugar is commonly linked to diabetes, and can be dangerous if ignored and untreated. If you've recently been diagnosed with high blood sugar, don't panic—there are methods (aside from taking insulin, if advised by your doctor) that can bring it down over the long term. "Type 2 diabetes patients did not bring it on themselves," says diabetes and metabolism expert Elena Christofides, MD. "This is not a moral failing." Above all, be patient with yourself—you didn't get bad blood sugar overnight, and with steady work it can be managed. Read on—and to ensure your health and the health of others, don't miss these Sure Signs You've Already Had COVID.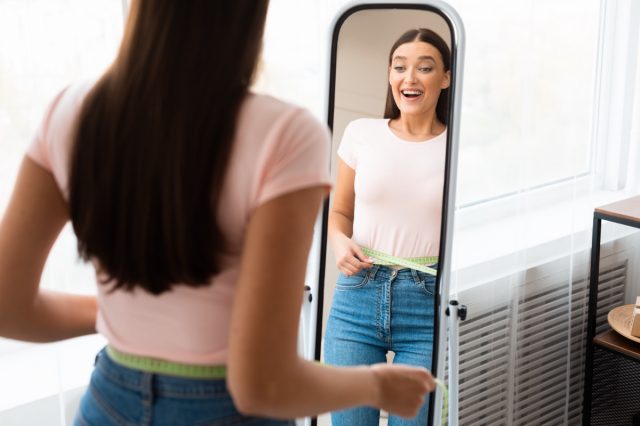 Extensive research has shown the positive impact of even minor weight loss on blood sugar levels. "Lose (even a little) weight," advises Rita Kalyani, M.D. "The Diabetes Prevention Program, a large-scale study of diabetes prevention strategies in those at high risk for type 2 diabetes, found that participants who engaged in 30 minutes of physical activity daily and lost at least 7 percent of their body weight cut their risk of getting type 2 diabetes by 58 percent. How it works: Losing excess pounds through proper diet and exercise can improve the body's ability to use insulin and to process glucose more efficiently."
"Even more compelling, weight loss will likely protect you from developing common diabetes-related complications like eye diseases (retinopathy), neuropathy (nerve damage especially to your feet, which may lead to amputation), kidney failure, liver damage, high blood pressure, stroke, and heart disease," says says Lisa M. Leontis RN, ANP-C.
Exercise Can Lower Blood Sugar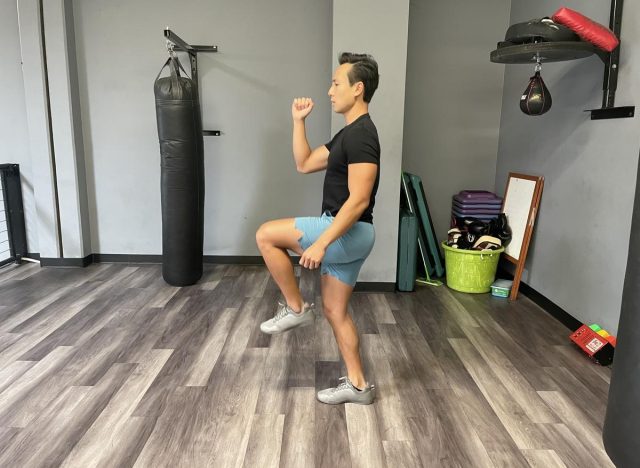 Regular exercise is a highly effective method for lowering blood sugar and supporting overall health. "Aerobic exercise such as walking, swimming, and bicycling can help you control your glucose level, manage your weight, and stay strong," says Amy Hess-Fischl, MS, RD, LDN, BC-ADM, CDCES. "The American Diabetes Association recommends exercising 30 minutes each day, at least 5 days a week. You can split up the exercise into 10-minutes of activity 3 times a day. In addition, do strength training such as free weights, resistance bands, or yoga, at least 2 times per week. Strength training builds muscle and helps control glucose levels. Talk to your healthcare professional to see what exercises are right for you."6254a4d1642c605c54bf1cab17d50f1e
Nourish Your Body With Good Food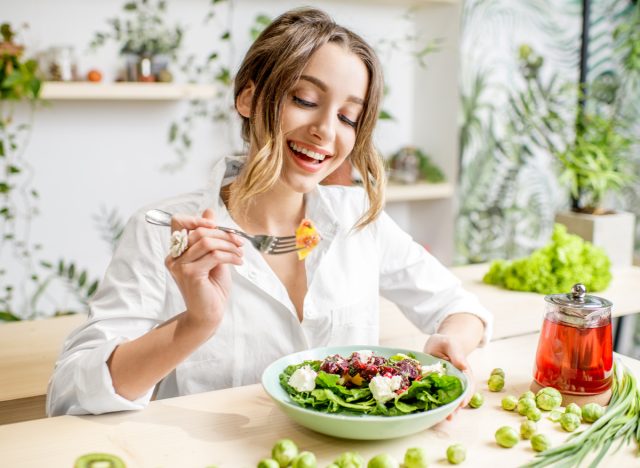 Just as a bad diet can raise blood sugar, a healthy, balanced diet can lower it—no deprivation necessary. "Enjoy a healthy diet," recommends Dr. Kalyani. "Develop an eating plan that helps you lose weight and keep it off. You may want to work with a dietitian to learn healthy eating habits that you can follow long-term. Some smart steps: focusing on produce, whole grains , and lean protein, and cutting back on fat and red meat."
Test Blood Sugar Regularly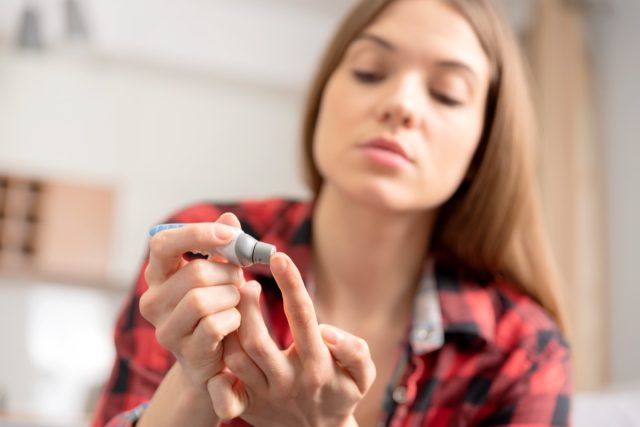 Knowledge is power: Keep track of your blood glucose levels to make sure you're on the right track. "Your healthcare professional will tell you how and when to check your blood glucose level," says Dr. Hess-Fischl. "In general, people taking insulin, those who are having a hard time controlling blood glucose levels, or have hypoglycemia (low blood sugar) need to monitor their blood glucose levels regularly. Older people with diabetes are at higher risk of hypoglycemia (low blood sugar) when taking diabetes medications, making it especially important to check your glucose levels. Symptoms of hypoglycemia include confusion, dizziness, hunger, and sweating."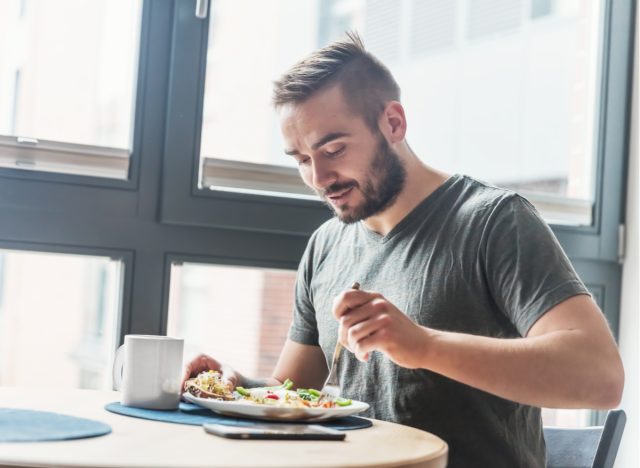 If you have high blood sugar, breakfast really is the most important meal of the day. "It is quite remarkable that, in our study in type 2 diabetes individuals, the omission of breakfast was associated with a significant increase in all-day blood sugar spikes," says Daniela Jakubowicz, M.D., a professor in the diabetes unit at the E. Wolfson Medical Center, Tel Aviv University and Tel Aviv Medical Center. "In light of our study, we highly recommend that those with type 2 diabetes not skip breakfast, because it causes major damage to the beta cell function and leads to high sugar levels, even if they don't overeat at lunch and dinner." And to protect your life and the lives of others, don't visit any of these 35 Places You're Most Likely to Catch COVID.
Ferozan Mast
Ferozan Mast is a science, health and wellness writer with a passion for making science and research-backed information accessible to a general audience.
Read more about Ferozan