Never Drink This With Your Headache Medication, Cleveland Clinic Expert Says
A renowned headache specialist offers advice to soothe your head-throbbing symptoms.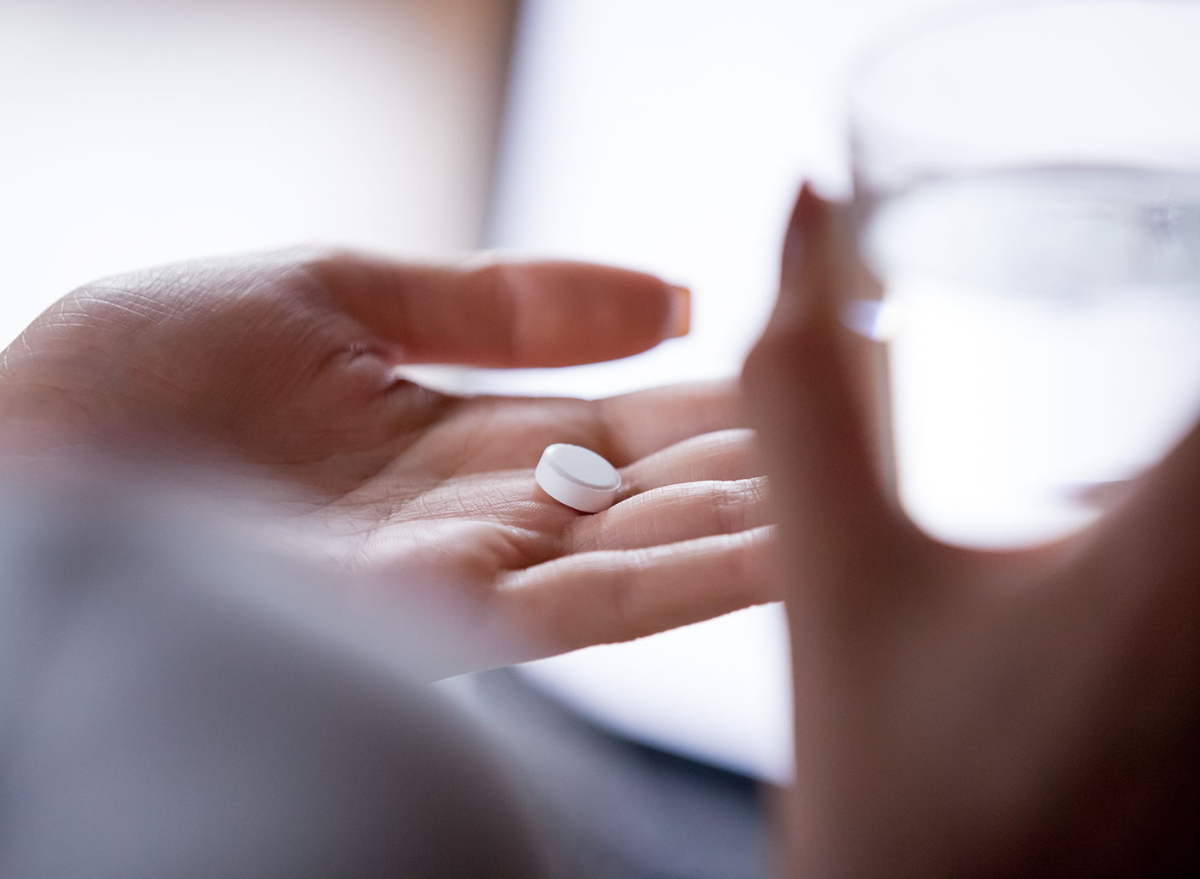 If you've been feeling like it's the season for headaches, thousands of others can relate to what you're experiencing right now. From allergy-related sinus pressure to migraine symptoms that often come thanks to infection from COVID-19 (specifically Delta), it might seem like just about everybody knows someone who's been suffering from a headache.
Whatever you're taking to combat your symptoms, a Cleveland Clinic headache specialist has advised you not to consume one thing in particular. Keep reading to find out what you should avoid when a nasty headache strikes. Also, don't miss this news that Diet Soda Is Even Worse for You Than We Thought.
It's a unique time for headaches.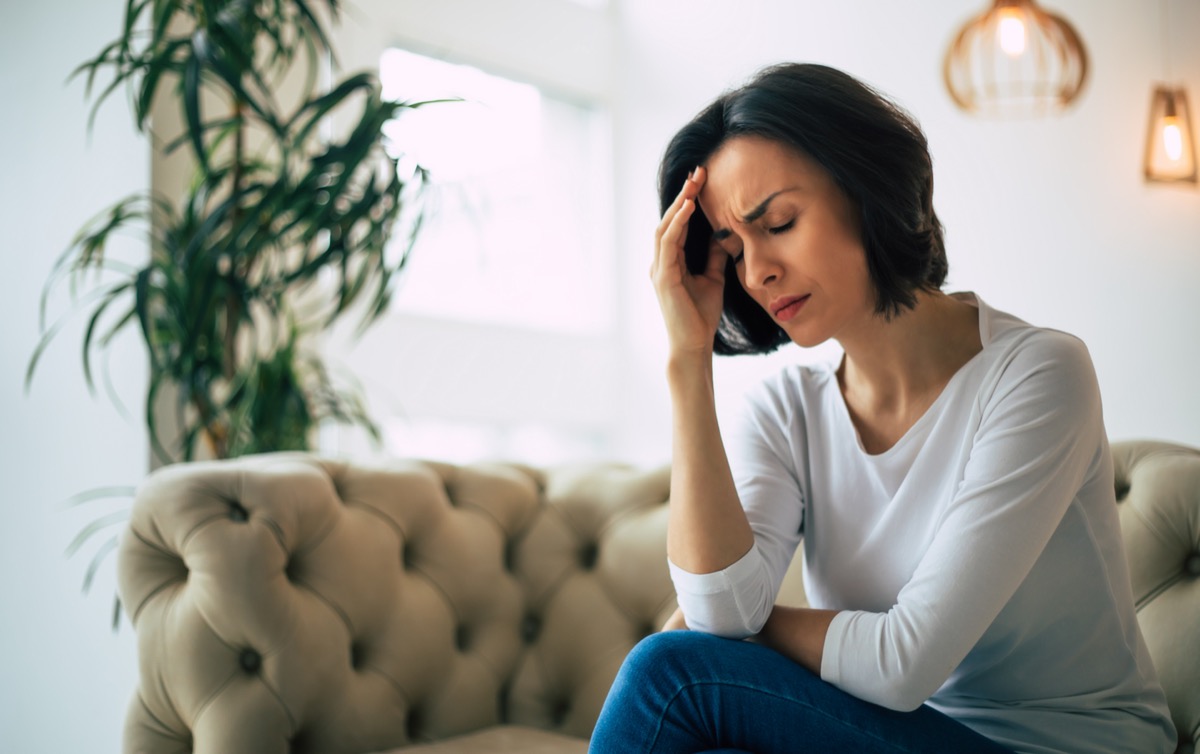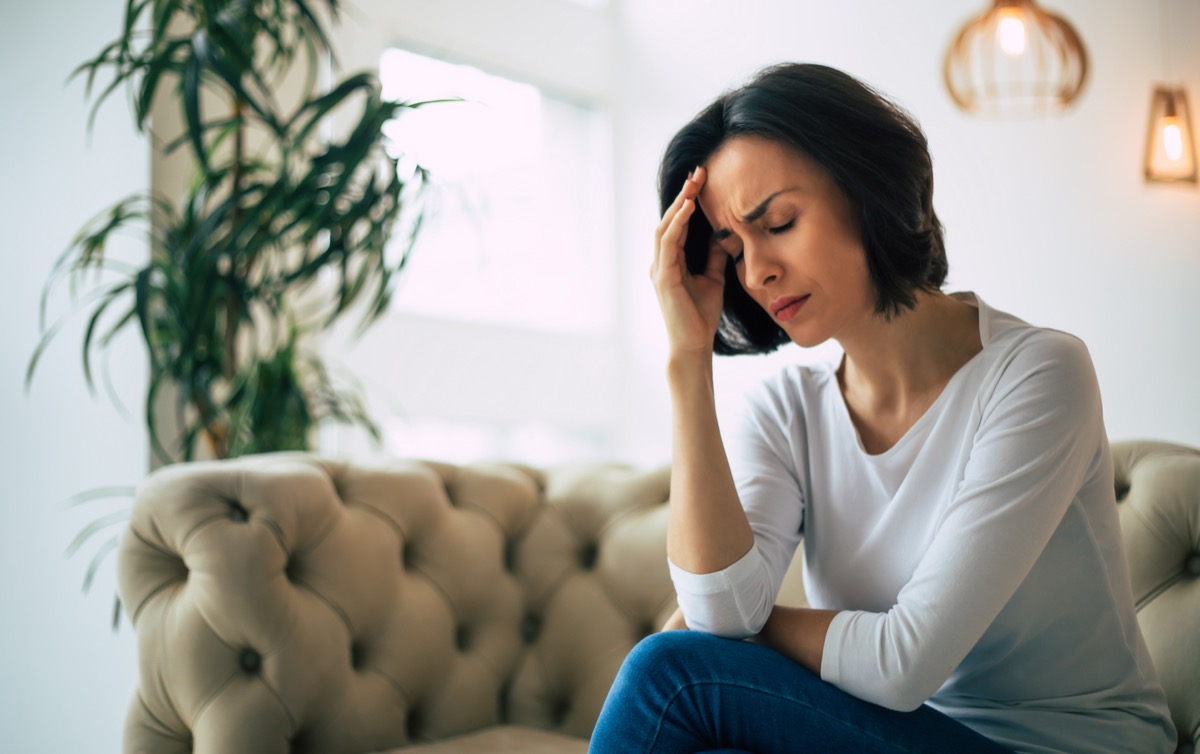 The Cleveland Clinic's blog recently shared advice from Emad Estemalik, M.D., a psychiatrist who is board-certified by the American Board of Psychiatry and Neurology and Headache Medicine.
Estemalik noted that the headaches many individuals are currently experiencing—especially headaches related to COVID-19—are rather unprecedented given their severity, duration, and the lack of explanation for how COVID-19 is causing them.
Sign up for the Eat This, Not That! newsletter.
"A very, very challenging headache."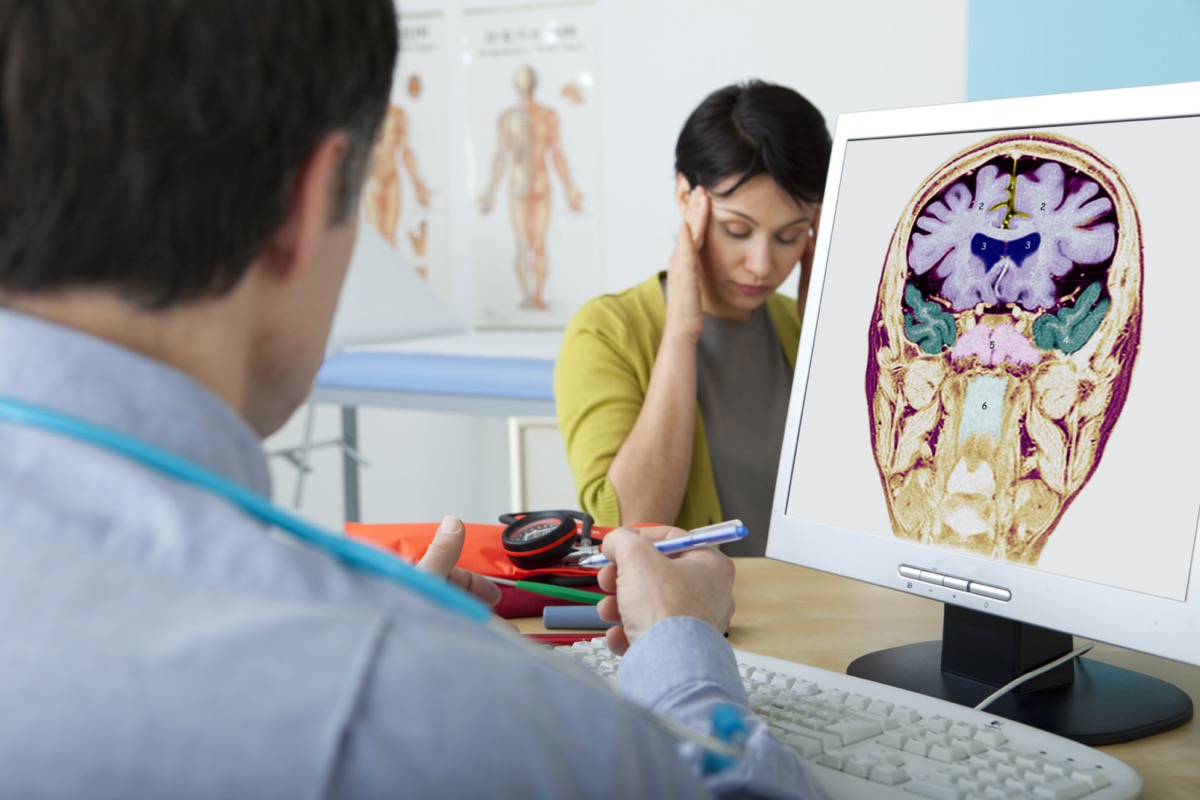 The blog suggests that brain scans of COVID patients who are struggling with headaches seem to suggest that many patients' neurological activity is normal.6254a4d1642c605c54bf1cab17d50f1e
To add to the puzzle, Estemalik explained that even after a patient recovers, they can experience "a new onset headache that doesn't remit . . . or pain that gets worse from time to time."
Overall, Estemalik said: "This tends to be a very, very challenging headache to treat or manage."
Here's what not to do to treat your headache.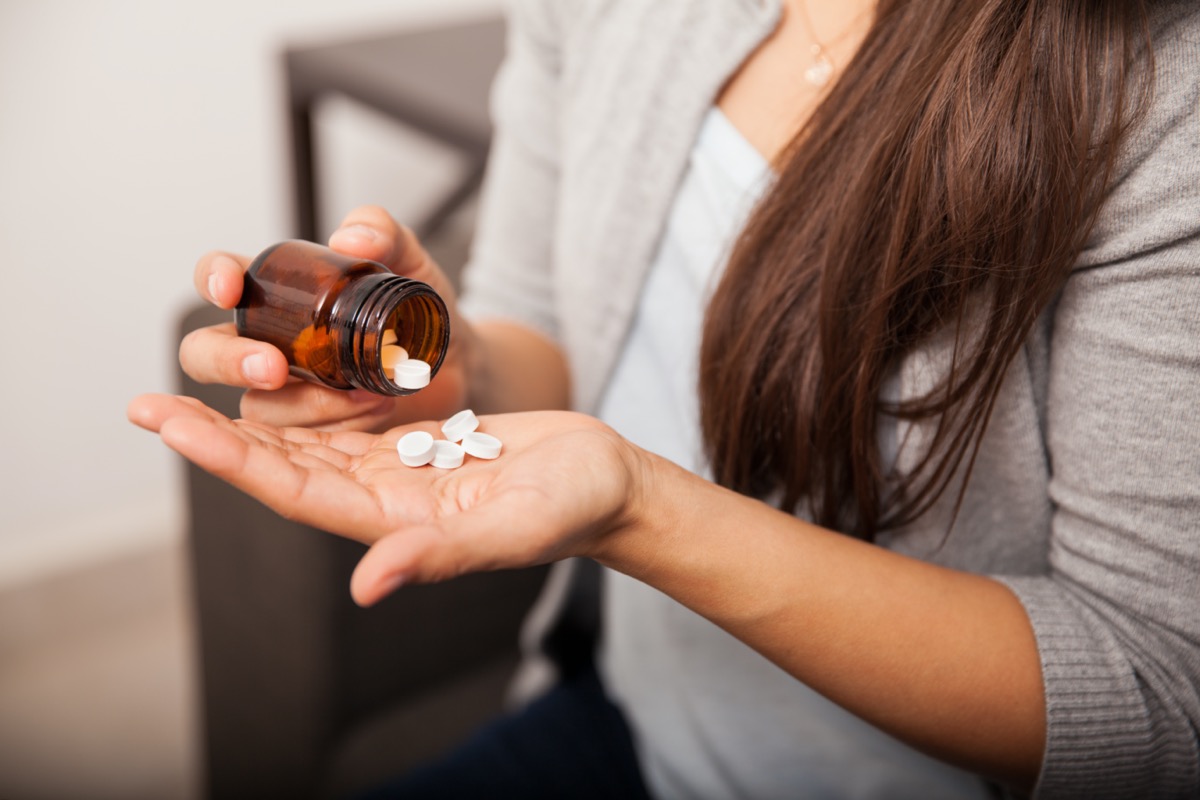 Estemalik said doctors are working hard to address patients' symptoms, taking an "interdisciplinary approach." This might include prescriptions or over-the-counter medications, along with holistic recommendations such as diet changes or extra rest.
The headache expert suggested that if you are taking over-the-counter headache medicine, that's not advisable for more than a week. Also, it's important not to take more than the indicated dosage of medicine, as that "may trigger a rebound headache," Estemalik says.
One final tip? Avoid overdoing it on caffeine. The Cleveland Clinic said that this may also induce the return of headache symptoms, or worsening of the symptoms you're already feeling.
For more about the effects of caffeine on your medication: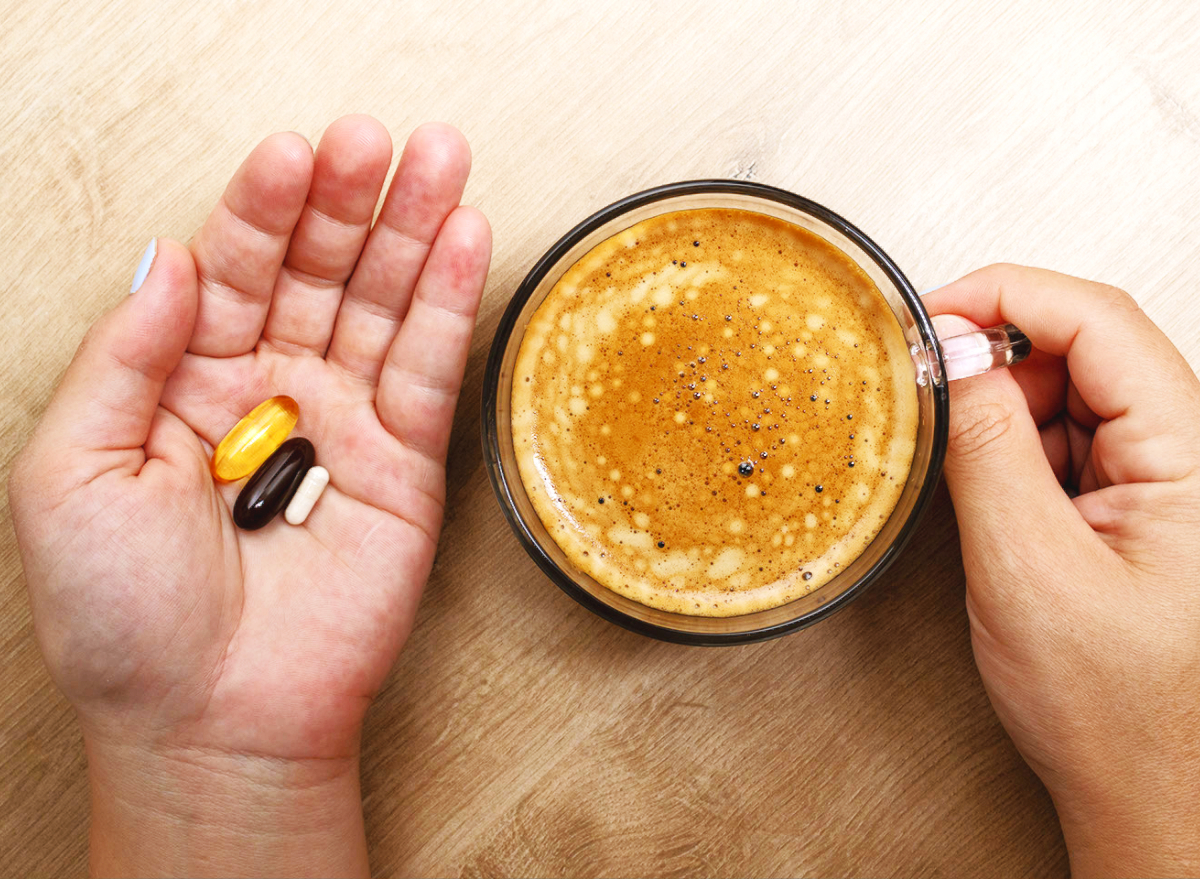 Certain drinks, especially those that are caffeinated, can cause other issues when taken with your medication. Learn more by reading One Major Side Effect of Taking Your Medication With Coffee, New Study Says.
Get more of the latest food and wellness news here:
Krissy Gasbarre
Krissy is a senior news editor at Eat This, Not That!, managing morning and weekend news related to nutrition, wellness, restaurants and groceries (with a focus on beverages), and more.
Read more about Krissy