CDC Just Said How to Avoid COVID Now
These tools can help protect yourself and others.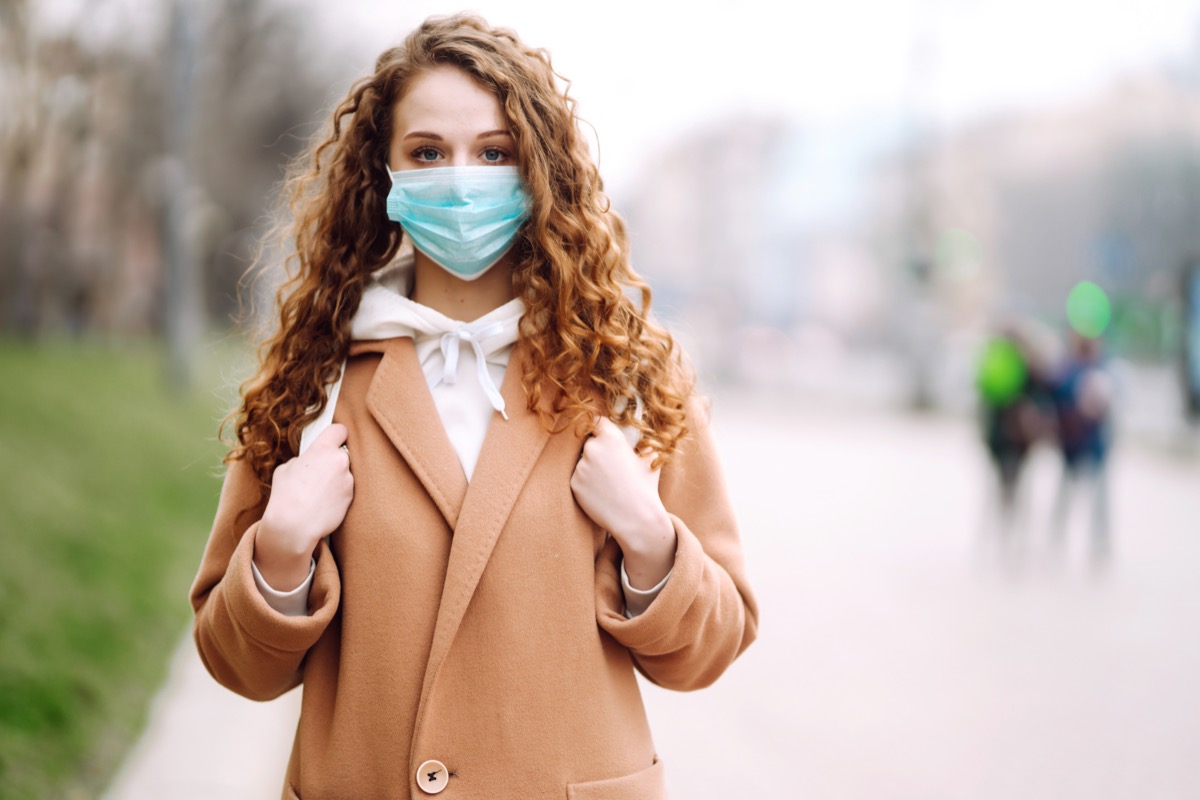 On Monday morning, during the White House Coronavirus Task Force briefing, Dr. Anthony Fauci, the chief medical advisor to the President and the director of the National Institute of Allergy and Infectious Diseases, and Rochelle Walensky, Director of the Centers for Disease Control and Prevention, discussed a few public health fundamentals that can help end the pandemic once and for all. "I want to stress to the American people the importance of taking a few simple actions we can all take to protect each other and to stop the spread of COVID-19," Dr. Walensky said. Read on to find out what they are—and to ensure your health and the health of others, don't miss these Sure Signs You've Already Had Coronavirus.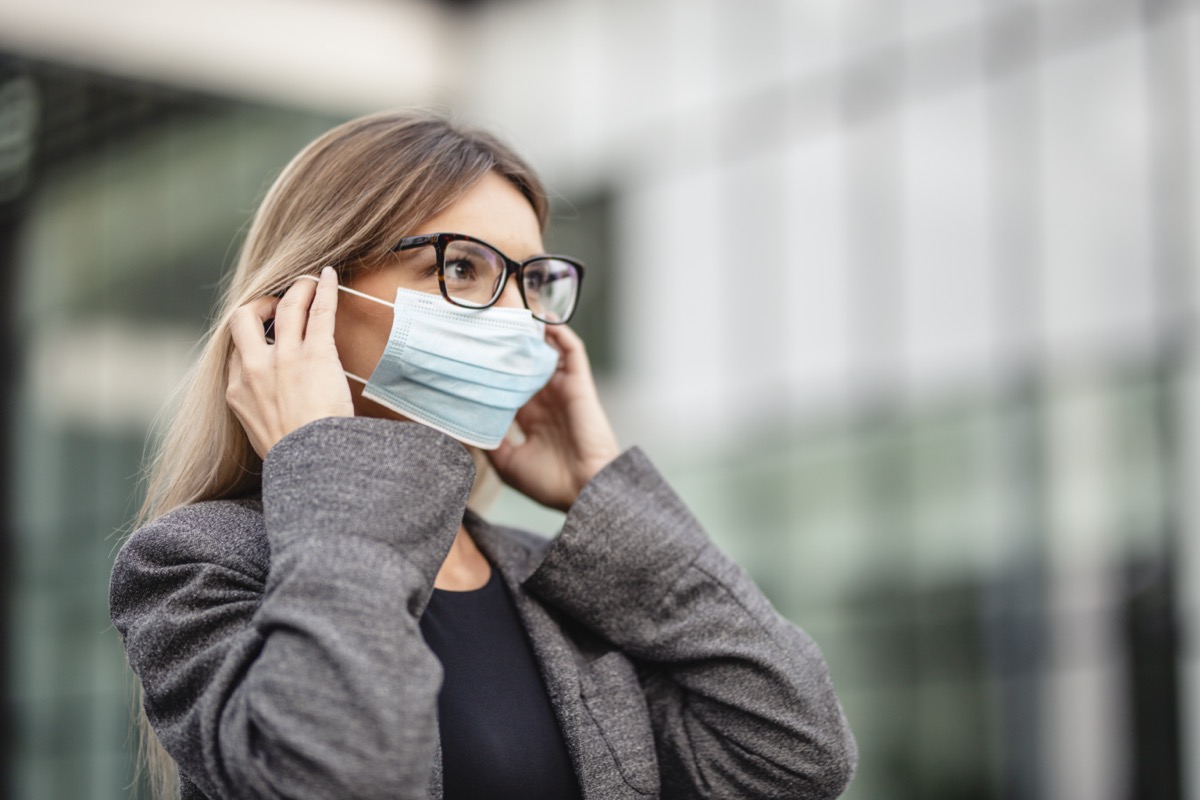 Masking up is a really easy and effective way you can prevent the spread of COVID, simultaneously protecting yourself and others. 
2
Socially Distance From Others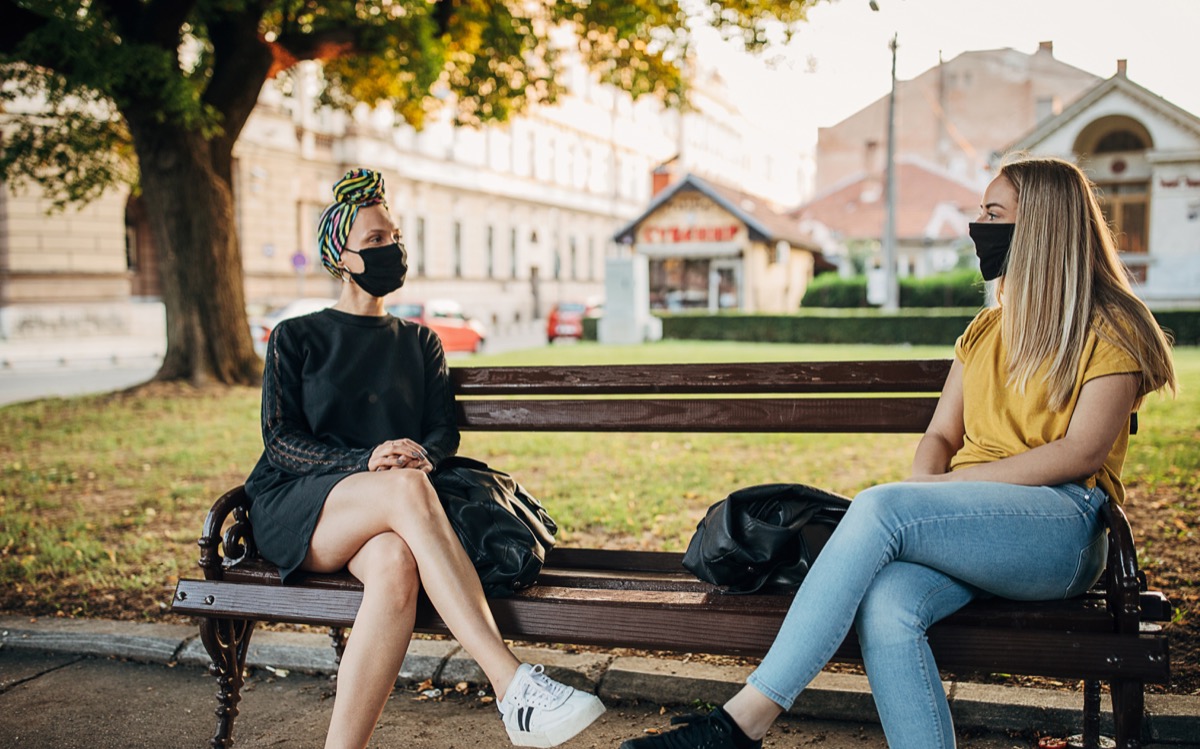 Social distancing is another key tool, according to Dr. Walensky. "Stay six feet apart when you are in public and around others who do not live in your household," she instructs.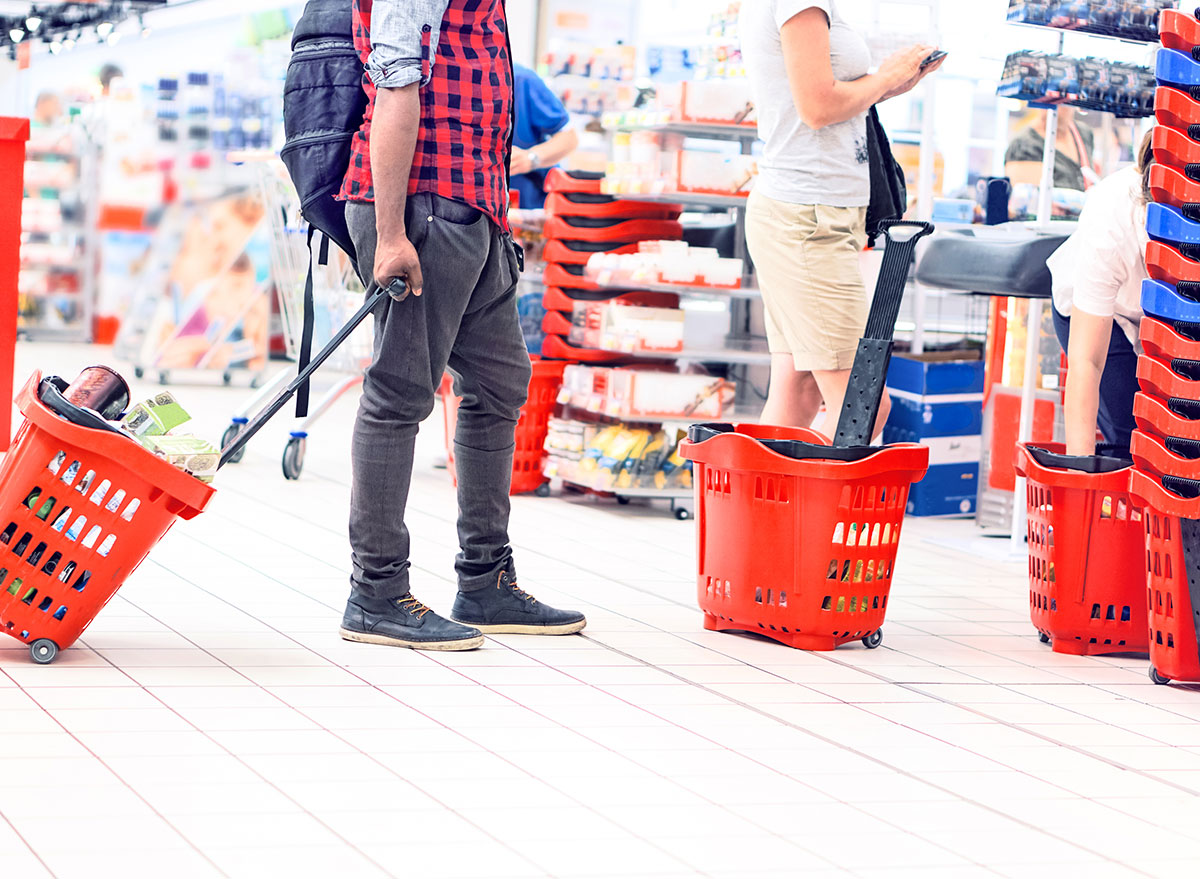 Since the virus can spread rapidly in crowds, Dr. Walensky suggests avoiding them altogether.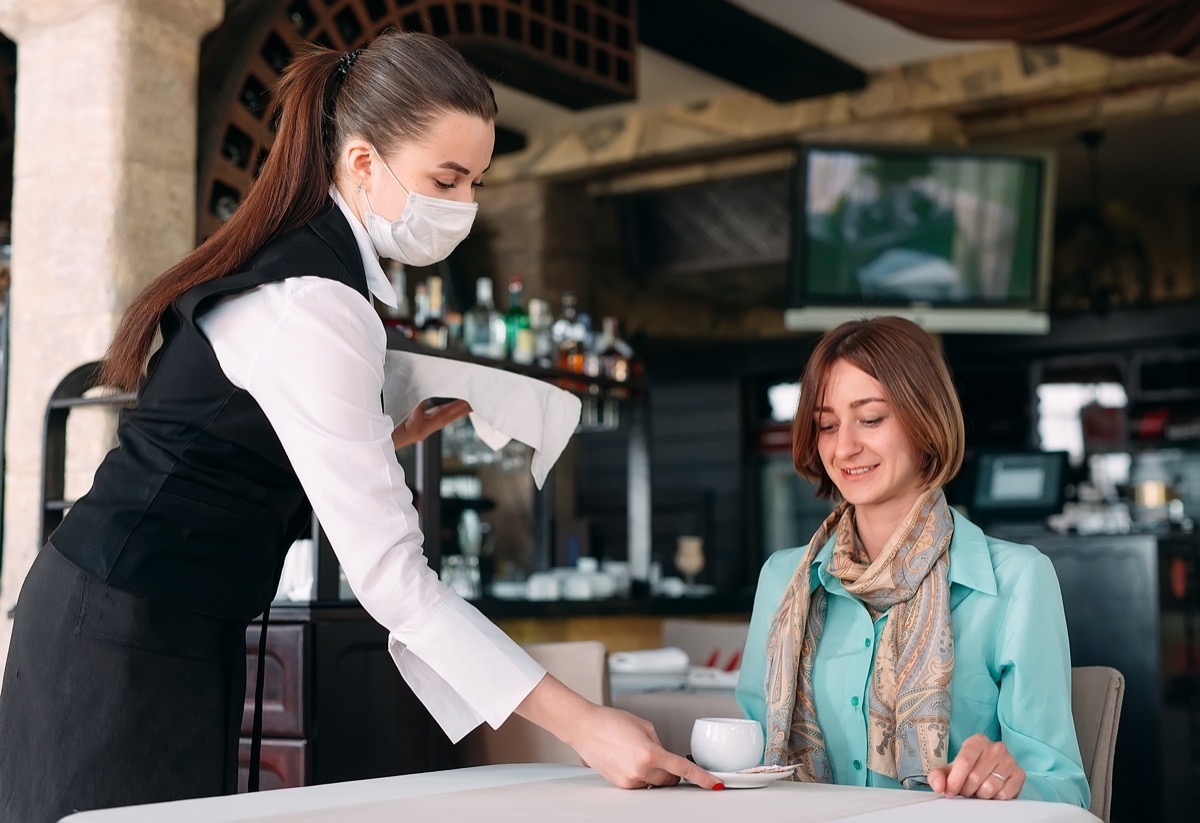 Dr. Walensky strongly urges against spending any time in "poorly ventilated areas," as you are more prone to infection in these types of indoor spaces than you are outside. 
You might want to cancel any travel plans this winter and spring. "Now is not the time to travel," Dr. Walensky asserts. "If you must travel, you must wear a mask and follow other CDC and local guidance in order to protect yourself and others while you travel."
RELATED: If You Feel This, You May Have Already Had COVID, Says Dr. Fauci6254a4d1642c605c54bf1cab17d50f1e
Last but not least, both Dr. Walensky and Dr. Fauci emphasizes the importance of getting the vaccine when it's your turn. "More than 25 million people have now received at least one dose of the COVID-19 vaccine in the United States and our latest safety data continue to show that vaccines are safe with no new safety signals and rates of rare and rare, serious adverse events like anaphylaxis comparable to other vaccines," she pointed out. Dr. Fauci added that even though the current vaccines might not totally protect against the variants, it is still absolutely crucial to get them. "We've been asked questions often: Well, if you have these variants and they seem to be alluding the vaccine a little, is it really, should we really be getting vaccines or we shouldn't be waiting for the next generation of vaccines? The answer is you need to get vaccinated when it becomes available as quickly and as expeditiously as possible," he explained. "There is a fact that permeates virology and that is that viruses cannot mutate if they don't replicate. And if you stop their replication by vaccinating widely and not giving the virus an open playing field to continue to respond to the pressures that you put on it, you will not get mutations," adding toward the end, "when the vaccine becomes available to you, please get vaccinated."
7
Do Your Part in Ending the Pandemic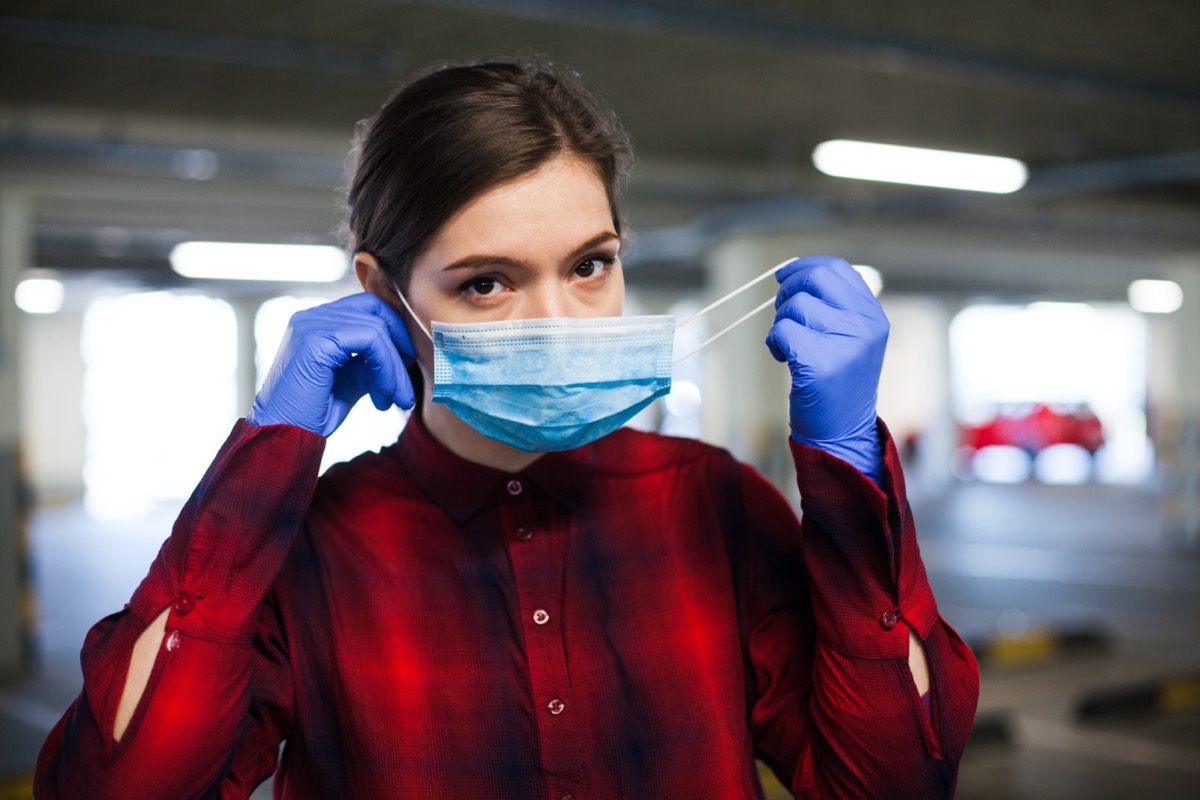 "When we take these actions, there is less virus spreading and the conditions that produce variants are decreased," Dr. Walensky pointed out. So follow Fauci's fundamentals and help end this surge, no matter where you live—wear a face mask, social distance, avoid large crowds, don't go indoors with people you're not sheltering with (especially in bars), practice good hand hygiene, get vaccinated when it becomes available to you, and to protect your life and the lives of others, don't visit any of these 35 Places You're Most Likely to Catch COVID.
Leah Groth
Leah Groth has decades of experience covering all things health, wellness and fitness related.
Read more
More content from
ETNT Health