CDC Warns New COVID Virus "More Dangerous"
Here's how to protect yourself against it.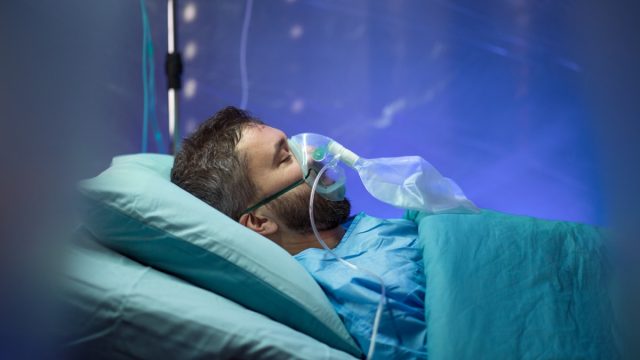 Despite the fact that COVID-19 infections, hospitalizations, and deaths continue to decline, there is something that is worrying virus experts: the new Delta variant, which originated in India. During the White House COVID-19 Response Team Briefing, White House Coronavirus Response Coordinator Jeffrey Zients issued a warning about the mutated strain, revealing the best way to protect yourself against it. Read on to hear what he had to say—and to ensure your health and the health of others, don't miss these Sure Signs You Have "Long" COVID and May Not Even Know It.
1
"We Face the Threat of a New, More Dangerous Variant"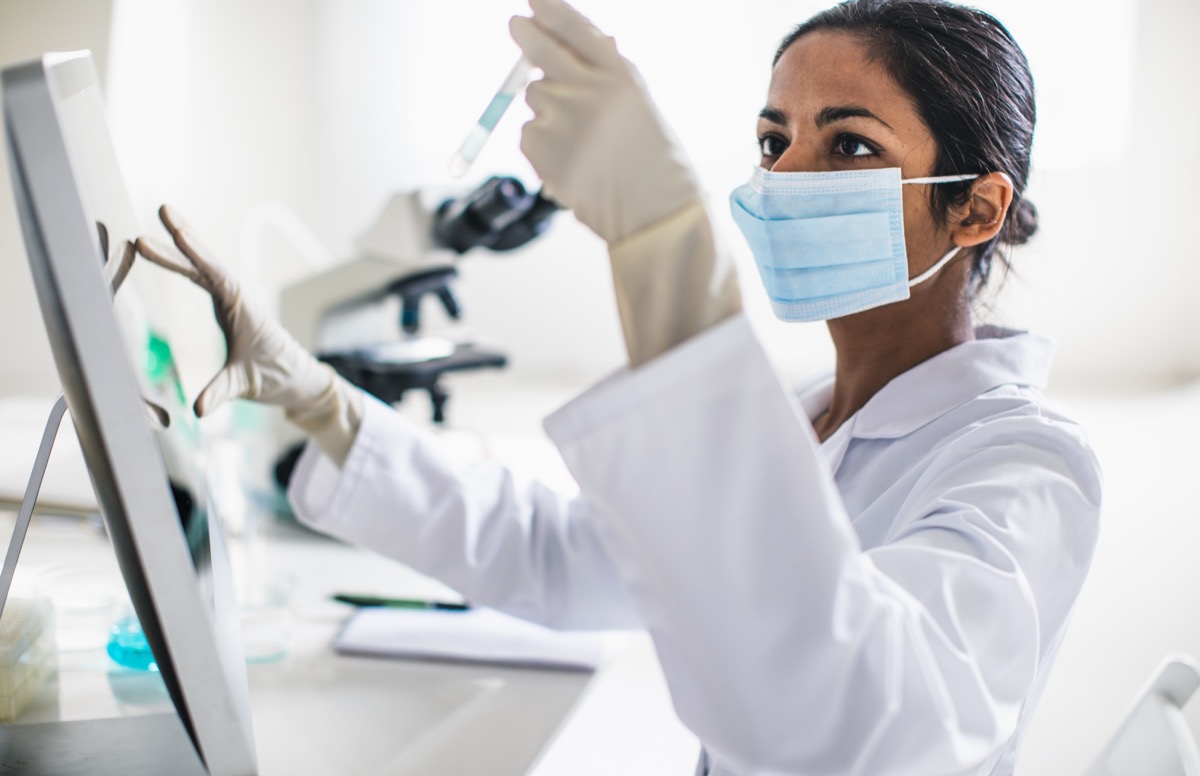 Zients explained that low vaccination rates in some communities is an even bigger concern than it was before, "now that we face the threat of a new, more dangerous variant, including specifically the Delta variant." 
The CDC recently deemed Delta a variant of concern, meaning "there is evidence of an increase in transmissibility, more severe disease (e.g.,  increased hospitalizations or deaths), significant reduction in neutralization by antibodies generated during previous infection or vaccination, reduced effectiveness of treatments or vaccines, or diagnostic detection failures."
2
The CDC Chief Also Warned About the Variant
"Our COVID 19 vaccine public education efforts have continued in earnest," said CDC Chief Rochelle Walensky. "And in fact, with even greater urgency, given the spread of the Delta, which is significantly more transmissible, maybe more dangerous in prior variants. And we served as a stark reminder that if you are vaccinated, you are protected. If you are not, the threat of variants is real."
RELATED: Signs You're Getting One of the "Most Deadly" Cancers
3
The Delta Variant Accounts for 10 Percent on Infections and is Doubling Every Two Weeks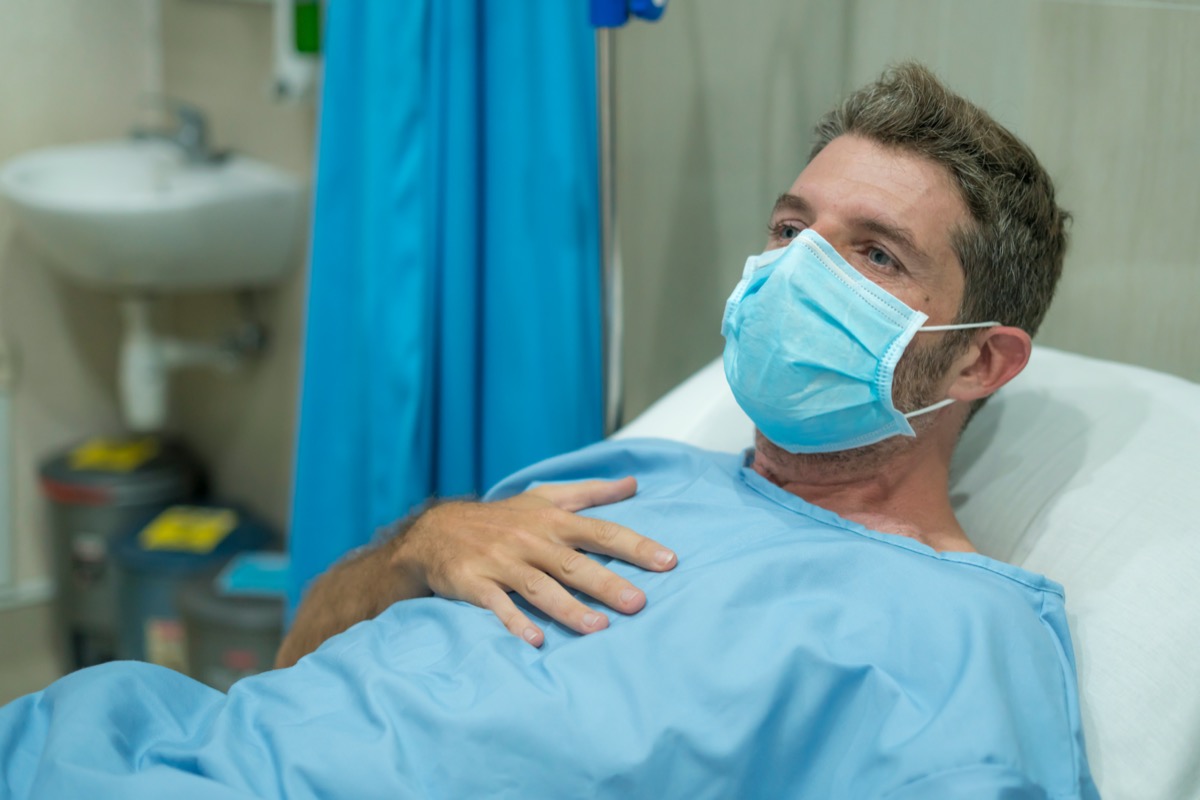 It is thought to currently account for 10 percent of infection, quickly becoming the dominating strain. "It's doubling every two weeks," former Food and Drug Administration Commissioner Dr. Scott Gottlieb said on "Face the Nation" earlier this week.  
Luckily, there is a way you can help protect yourself against it. "The good news is that the best way to protect yourself against these variants, including the Delta variant, is to get fully vaccinated," he continued. "So if you're fully vaccinated, you're protected, but if you're unvaccinated, you're at risk of getting seriously ill or spreading the disease to others." 
4
There May Be Other Variants Down the Line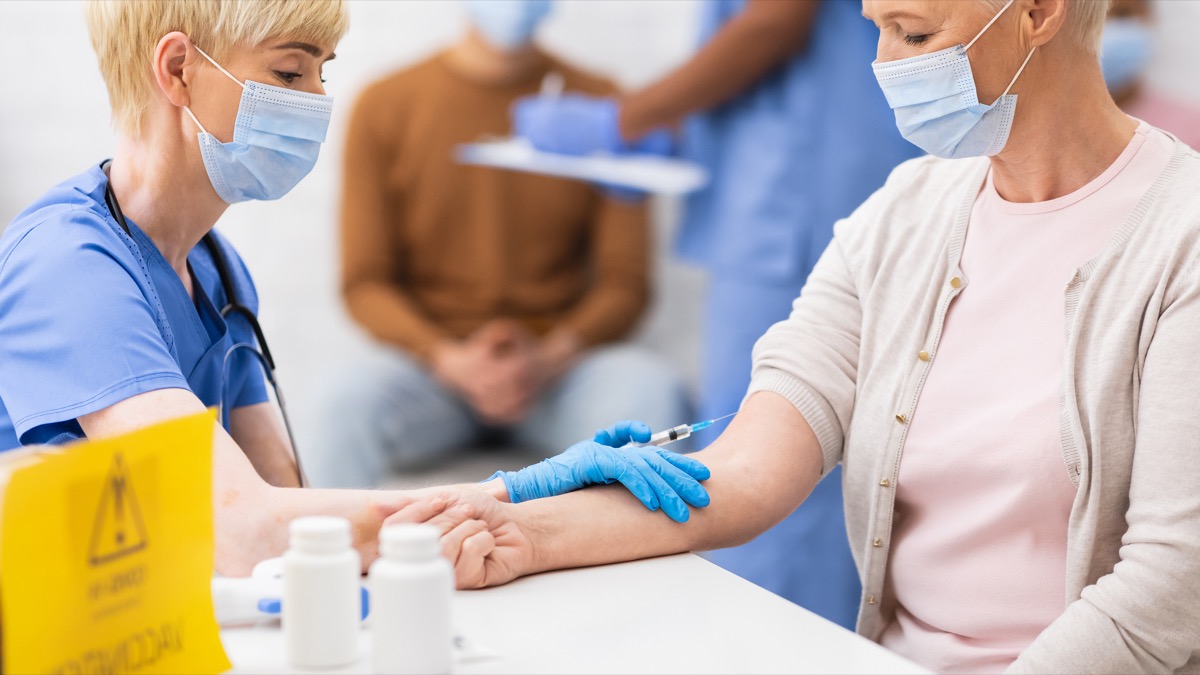 He also pointed out that there could be other mutations in the future, and that vaccination can help protect against those as well. "You have to get vaccinated in order to be protected against COVID-19 the Delta variant, and any other variants that might come down the road," he reminded us.
RELATED: 9 Everyday Habits That Might Lead to Dementia, Say Experts
5
How to Get Through This Pandemic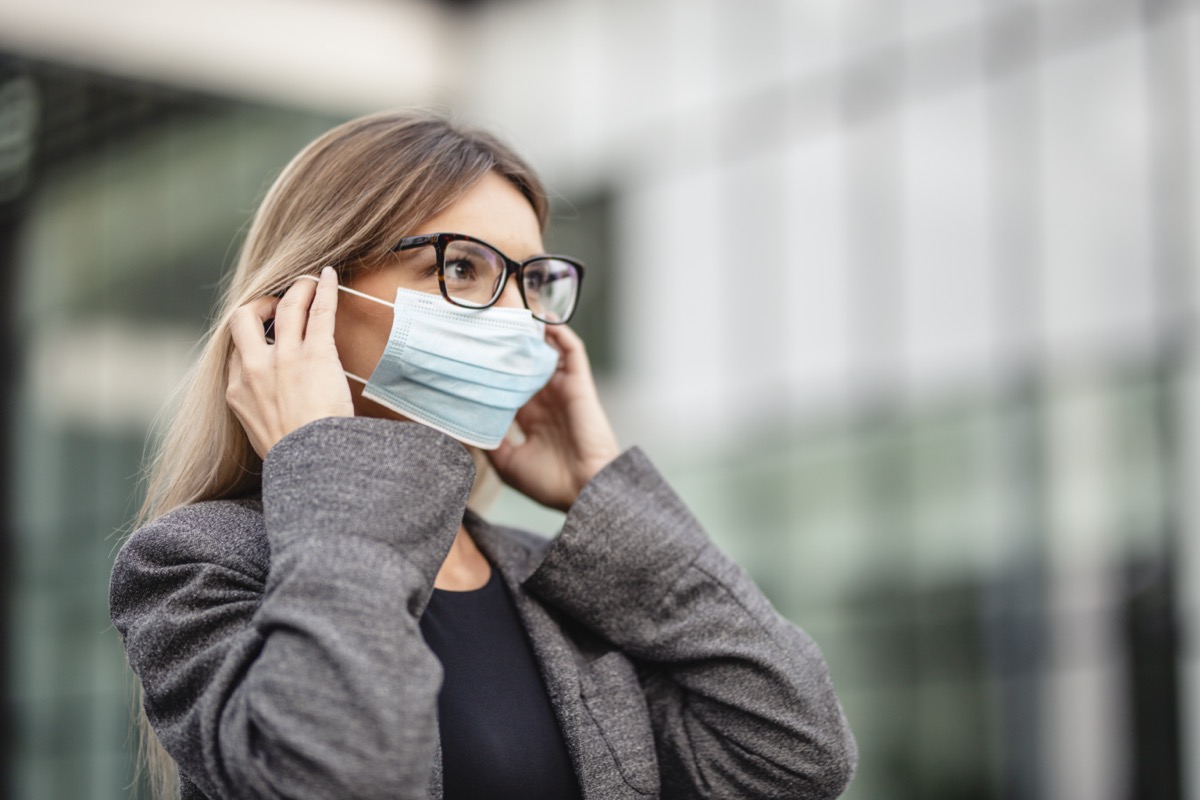 Follow Fauci's fundamentals and help end this pandemic, no matter where you live—wear a face mask that fits snugly and is double layered, don't travel, social distance, avoid large crowds, don't go indoors with people you're not sheltering with (especially in bars), practice good hand hygiene, get vaccinated when it becomes available to you, and to protect your life and the lives of others, don't visit any of these 35 Places You're Most Likely to Catch COVID.