CDC Says You Should Wear a Mask Here Now
The CDC says you should to wear a mask in these situations.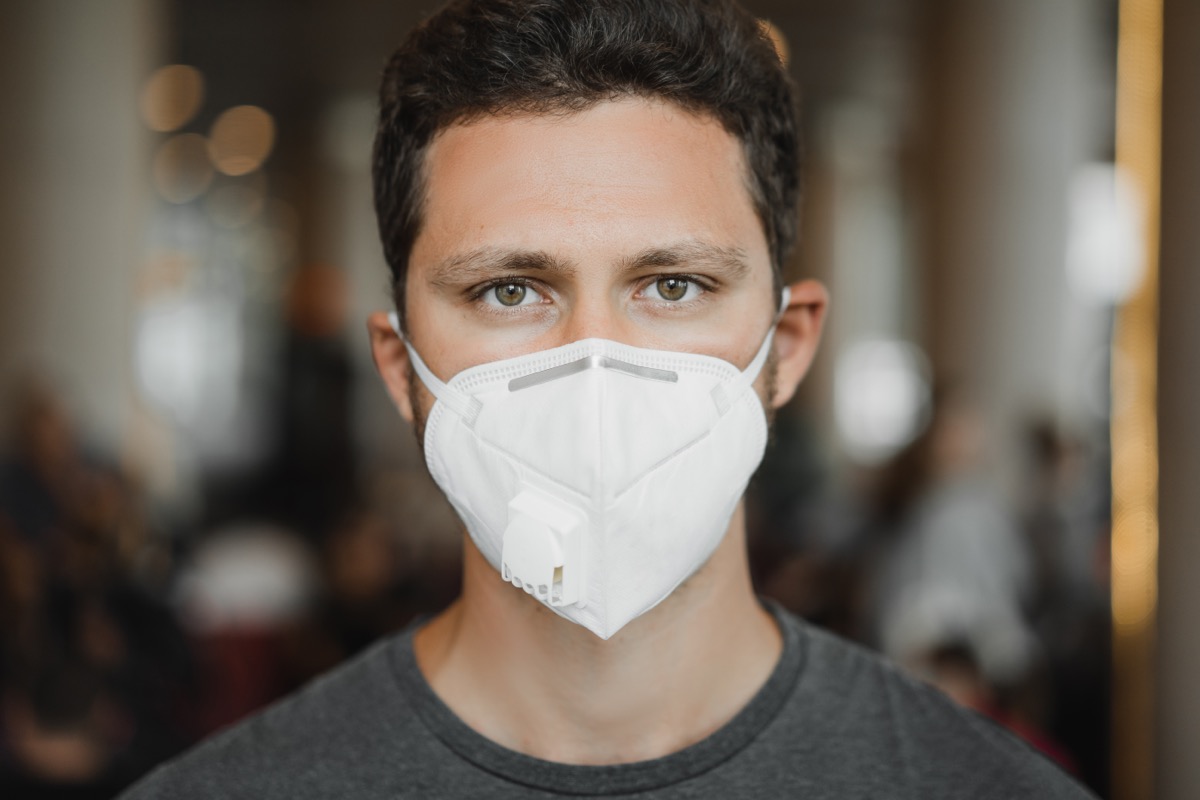 Ready to throw away your masks now that mandates are being lifted across the U.S.? Not so fast! In a press briefing on February 16, CDC director Rochelle Walensky reiterated the importance of mask-wearing to curb the spread of COVID-19 and emphasized the danger the virus and its variants still pose to public health and safety. Dr. Walensky made it clear that there are times mask-wearing is a non-negotiable—here's what the updated CDC advice is on when to wear a mask. Read on—and to ensure your health and the health of others, don't miss these Sure Signs You've Already Had COVID.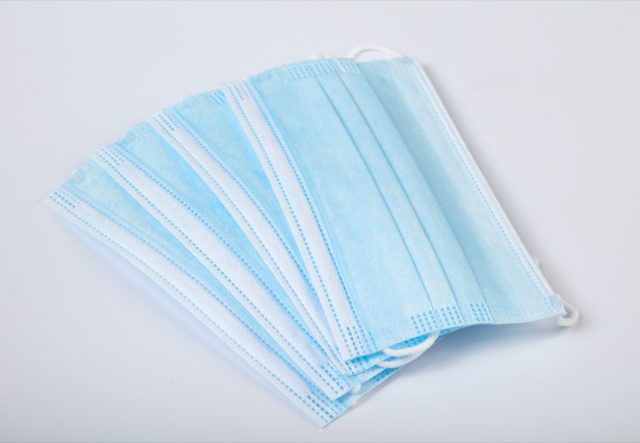 Dr. Walensky knows people have COVID fatigue and are tired of masks, but wants them kept on hand in case of any future surges. "We are assessing the most important factors based on where we are in the pandemic and will soon put guidance in place that is relevant and encourages prevention measures when they are most needed, to protect public health and our hospitals," says Dr. Walensky. "We want to give people a break from things like mask wearing when these metrics are better and then have the ability to reach for them again, should things worsen." 
2
Don't Be Complacent About COVID-19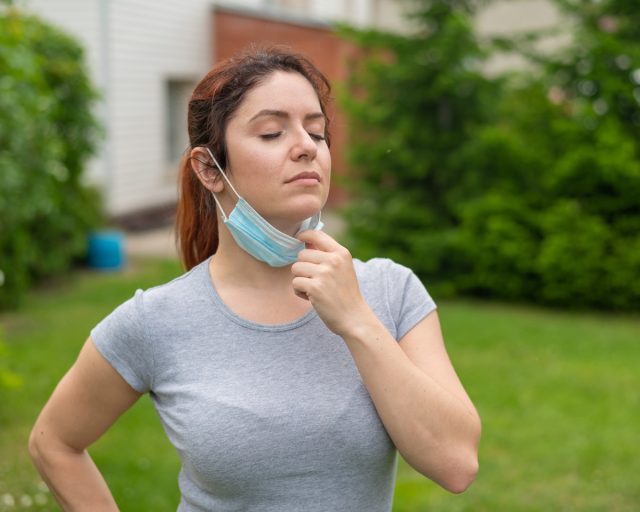 Wanting to get past the pandemic is understandable—but now more than ever, people have to be careful not to underestimate COVID-19 and work together to prevent it from spreading, says Dr. Walensky: "If, and when we update our guidance, we will communicate that clearly and will be based on the data and the science. However, it's also important to remember, regardless of the level of disease burden in your community, there are still very important times to continue to wear your mask," she says. "I know that everyone is anxious to move beyond this pandemic. And some of the ways we have had to change the way we live over the last two years, we all share the same goal—to get to a point where COVID-19 is no longer disrupting our daily lives, a time when it won't be a constant crisis—rather, something we can prevent, protect against, and treat. Moving on from this pandemic will be a process led by science and epidemiologic trends."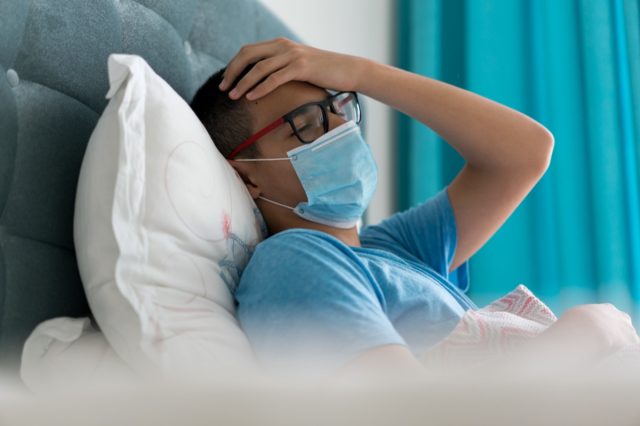 "If you are symptomatic or feeling unwell, you should wear a mask," says Dr. Walensky. Make sure your mask fits correctly, for maximum protection. "Mask fit is really important because it's about creating an enclosure around any orifice that you could exude the virus particles from through a droplet," says Megan Srinivas, MD, MPH, infectious diseases specialist and translational health policy research fellow at the University of North Carolina at Chapel Hill. "That means covering your nose and mouth completely, but then doing it in a way that it is fitted against your skin."
6254a4d1642c605c54bf1cab17d50f1e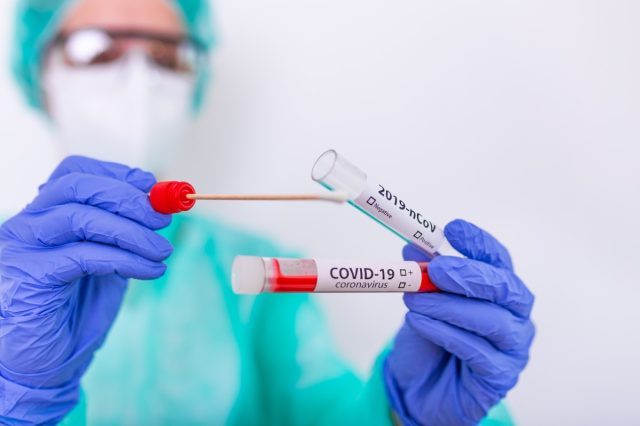 "If you're in the ten days after a COVID diagnosis, you should wear a mask," says Dr. Walensky. 
"Anytime you're out and about that you're not in your own backyard or by yourself walking, you could end up in a situation where you're really close to people," says JAMA JAssociate Editor Preeti Malani, MD. "Even outdoors, it's helpful and what I suggest is just carrying the mask with you. It's a respectful, empathetic, kind gesture that says, 'I care about everyone around me and about the health system not being overwhelmed and I believe in science and evidence'."
"If you are exposed to someone with COVID-19 and are quarantining, you should wear a mask," says Dr. Walensky. Not all masks are equal in terms of protection, so ditch the cloth masks and keep N95 or KN95s on hand. "As tired as we are with the pandemic, we still need to realize that in order to live with it and to try to actually move on, we need to wear a mask," says Stephen Parodi, MD. "Back in 2020, when there was a shortage of masks overall, having a cloth mask was better than not having any mask at all. Now that we have surgical grade and isolation grade masks available, at the very least I would recommend that you use one of those. Those are more effective at filtering than the cloth masks, but KN95s are now available more readily and they do provide an additional level of protection."
6
How to Stay Safe Out There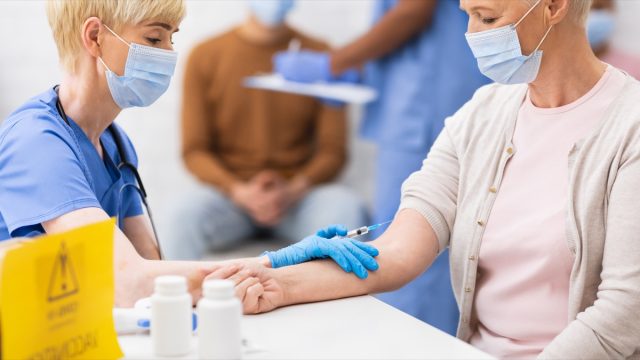 Follow the public health fundamentals and help end this pandemic, no matter where you live—get vaccinated or boosted ASAP; if you live in an area with low vaccination rates, wear an N95 face mask, don't travel, social distance, avoid large crowds, don't go indoors with people you're not sheltering with (especially in bars), practice good hand hygiene, and to protect your life and the lives of others, don't visit any of these 35 Places You're Most Likely to Catch COVID.
Ferozan Mast
Ferozan Mast is a science, health and wellness writer with a passion for making science and research-backed information accessible to a general audience.
Read more about Ferozan