CDC Officials Just Released This Specific Monkeypox Warning
One particular group is affected.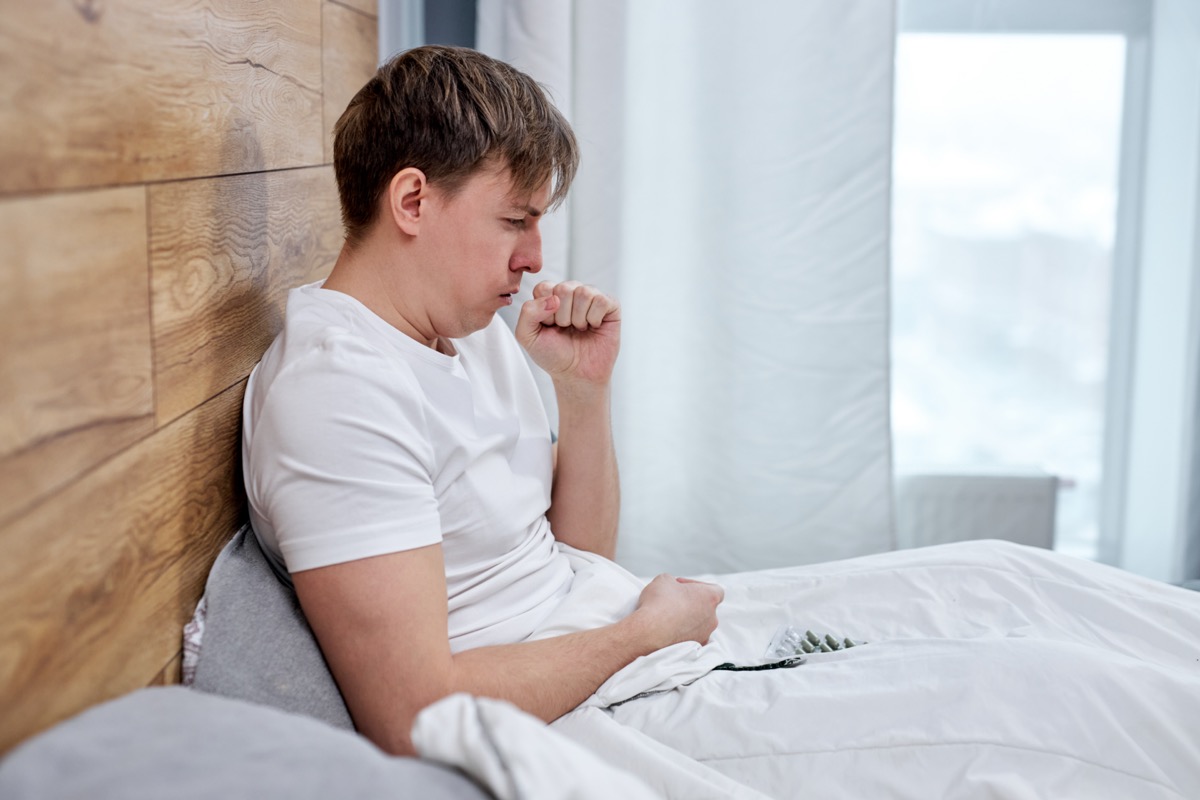 On Monday, officials advised that monkeypox is spreading primarily in a particular group worldwide and advised its members to be on the lookout for symptoms. However, they said that anyone is susceptible to developing monkeypox but that the disease is not as contagious as COVID. Read on to find out more—and to ensure your health and the health of others, don't miss these Sure Signs You've Already Had COVID.
CDC Issued This Warning Monday (With A Caveat)
On Monday, the CDC warned gay and bisexual men that "a notable fraction of cases" of monkeypox are appearing in the community around the world. The agency warned people to be on the lookout for symptoms.
A CDC official emphasized that anyone is susceptible to monkeypox, regardless of their sexual orientation. "Some groups may have a greater chance of exposure right now, but by no means is the current risk of exposure to monkeypox exclusively to the gay and bisexual community in the US," said Dr. John Brooks, chief medical officer for the CDC's Division of HIV/AIDS Prevention. "Anyone, anyone, can develop [and] spread monkeypox infection, but … many of those affected in the current global outbreak identified as gay and bisexual men."
"We want to help people make the best informed decisions to protect their health and the health of their community from monkeypox," Brooks said.
As of Monday, there is one suspected case of monkeypox in the U.S., and four more are suspected. About 200 cases of monkeypox have been detected globally.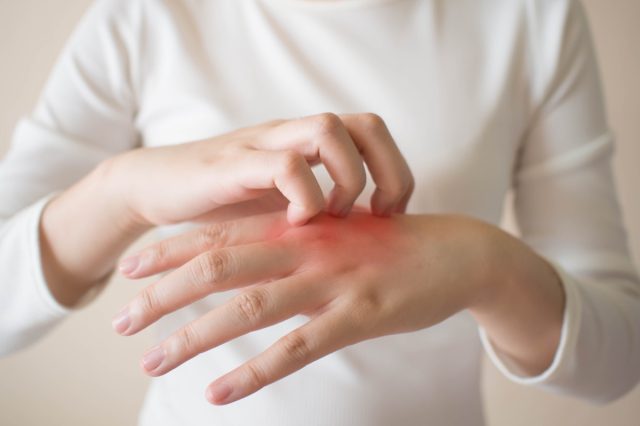 Monkeypox is not a sexually transmitted disease. It can spread through large respiratory droplets, but contact has to be prolonged for that to happen. It can be transmitted through intimate contact with someone who has a rash, and through infected bedding. 
"Anyone can spread monkeypox [from] contact with body fluid or monkeypox sores or respiratory droplets when close to someone," said Brooks.
Brooks advised people and their doctors to be aware of potential monkeypox symptoms, particularly lesions that can be confused with other conditions. "Anyone with a rash or lesion around or involving their genitals, their anus or any other place that they have not seen it before, should be fully evaluated, both for that rash but particularly for sexually transmitted infection and other illnesses that can cause rash," said Brooks.
3
Other Symptoms of Monkeypox
The symptoms of monkeypox include:
Swollen lymph nodes

Fever

Headache

Exhaustion and muscle aches

A rash on the face or body that turn into raised bumps which become blisters
People with monkeypox are considered most infectious while they have a rash. The incubation period can be seven to 14 days, the CDC says. The disease can last two to four weeks, and most people recover without treatments. A person with monkeypox can be contagious from one day before they develop a rash to 21 days after symptoms appear.6254a4d1642c605c54bf1cab17d50f1e
Officials say the general risk of catching monkeypox is low and that it's not as contagious as COVID. "I don't think that there's a great risk to the general community from monkeypox right now in the United States," said Dr. Jennifer McQuiston, a veterinarian and deputy director of the CDC's Division of High Consequence Pathogens and Pathology. "I think that we need to pay close attention to the communities in which this might be circulating so that we can communicate effectively with them and help bring this outbreak under control." 
"This is not COVID," she added. "Respiratory spread is not the predominant worry. It is contact, and intimate contact, in the current outbreak setting and population. And that's really what we want to emphasize."
And to protect your life and the lives of others, don't visit any of these 35 Places You're Most Likely to Catch COVID.